Find the freedom to work with online scheduling
Self-scheduling
Give clients a comfortable way to book time with you. Embed your booking page on your website and add your logo, a welcome message, and your services. Clients can pick a convenient time and date, and you can even require payment or a deposit upfront when they schedule.
Calendars in sync
Don't let work get in the way of your personal time. Sync your Google and Zoho calendars so that any time you're busy elsewhere will be blocked off automatically. You'll never have to deal with double bookings again.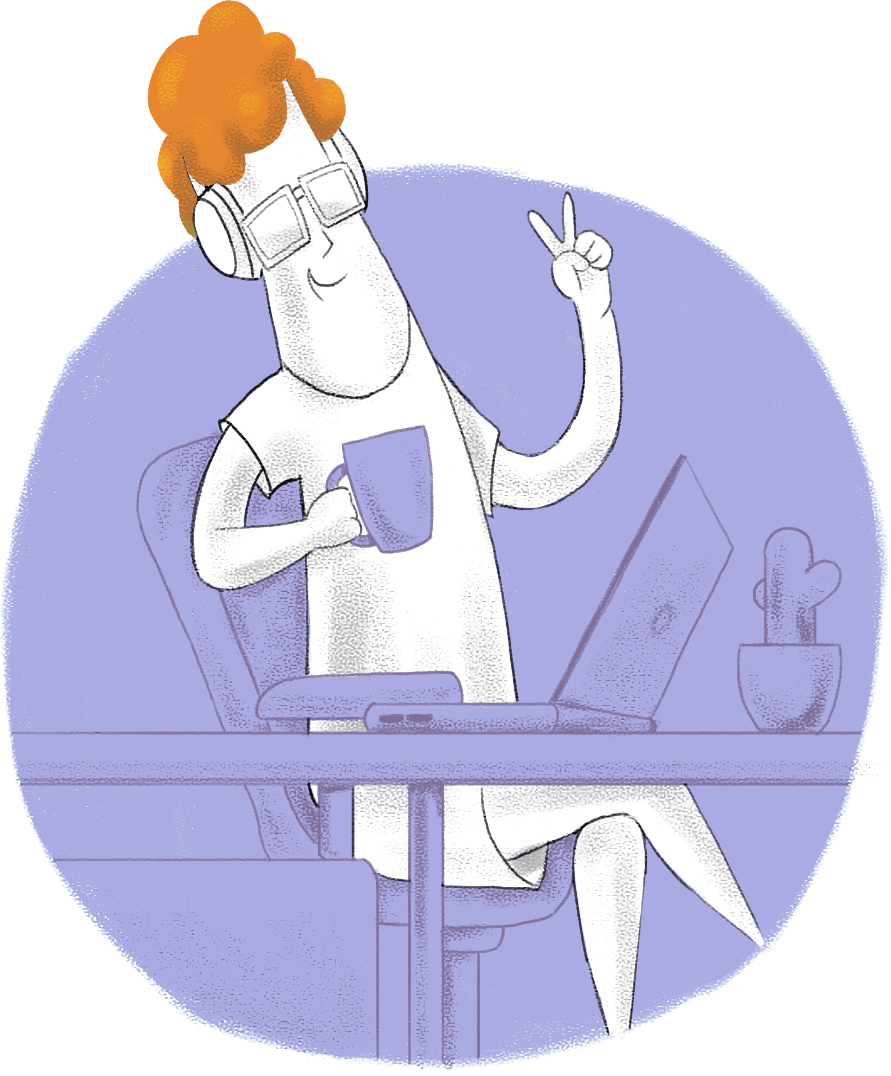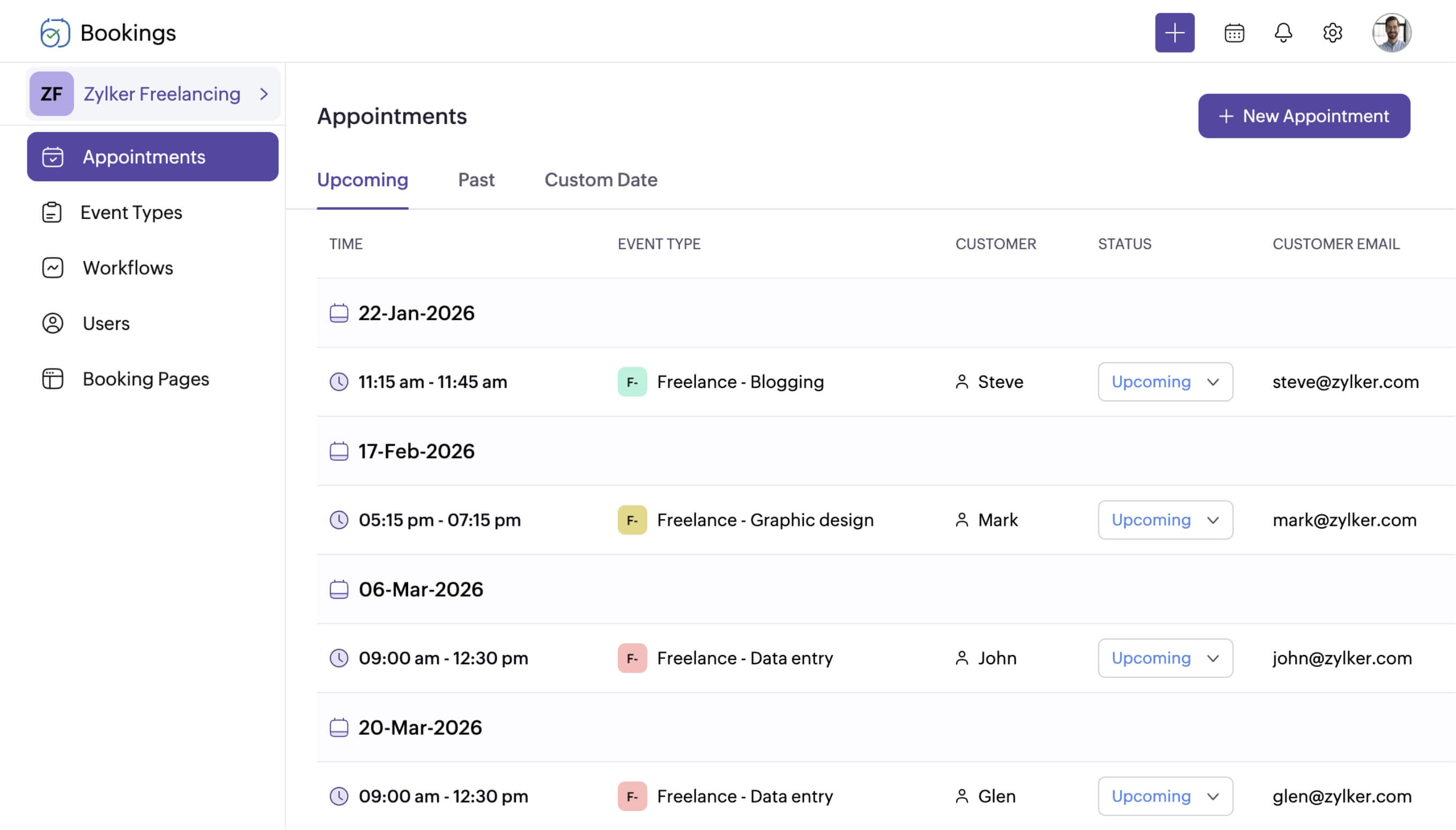 Give your clients a simple, three-step appointment scheduler.
Customer relationship
Have a CRM system in place already? Zoho Bookings will store your client details and appointment histories by default. You can also integrate your Zoho CRM account to push and fetch data in any way you want.
Client profiles
Every customer who registers for your services will get a profile of their own. They can update preferences, check upcoming appointments, and manage previous invoices. You can access this information on the web or through our Apple and Android app.
Breathing time
Give yourself the break you deserve. Add any time you're taking off from work—whether it's a few hours a day or a few days a week. Or if you're visiting your client, you can add buffer times too. Your availability will adjust appropriately.
Unlimited services
Have multiple pricing options for your services? Whether it's a 30-minute consultation, an hour-long writing engagement, or a five-hour editing project, go ahead and add them all. There's no limit on services or appointments.
Online and group meetings
Want to clarify something with an overseas client? Set up a quick video meeting. You can even run bigger brainstorming sessions periodically and invite people to sign up.
However you work, we'll make it work
Try Zoho Bookings—no upfront fees and no credit card necessary
Get Started
Say hello to smart scheduling