An online showcase for your business
Self-serving clientele
Set up your business details and you'll get a webpage that your potential customers can book through. Customize your page by adding your logo, message, images, and descriptions. You can even host the booking page on your custom domain name or embed it on your website.
Instant payments
Display billable and non-billable services on your booking page. Require complete fees or security deposits upfront when your clients book appointments—we'll keep track of their payment status so you don't have to worry about awkward follow-up conversations.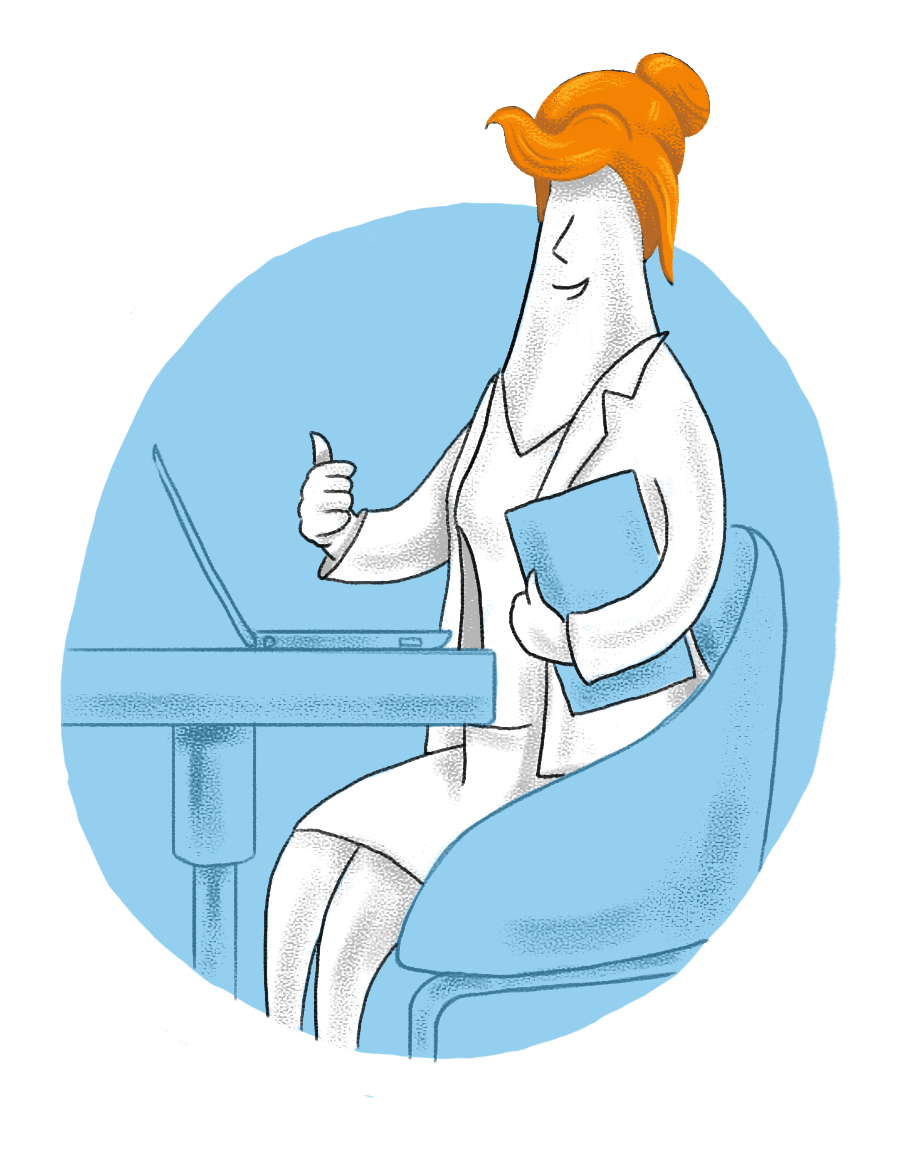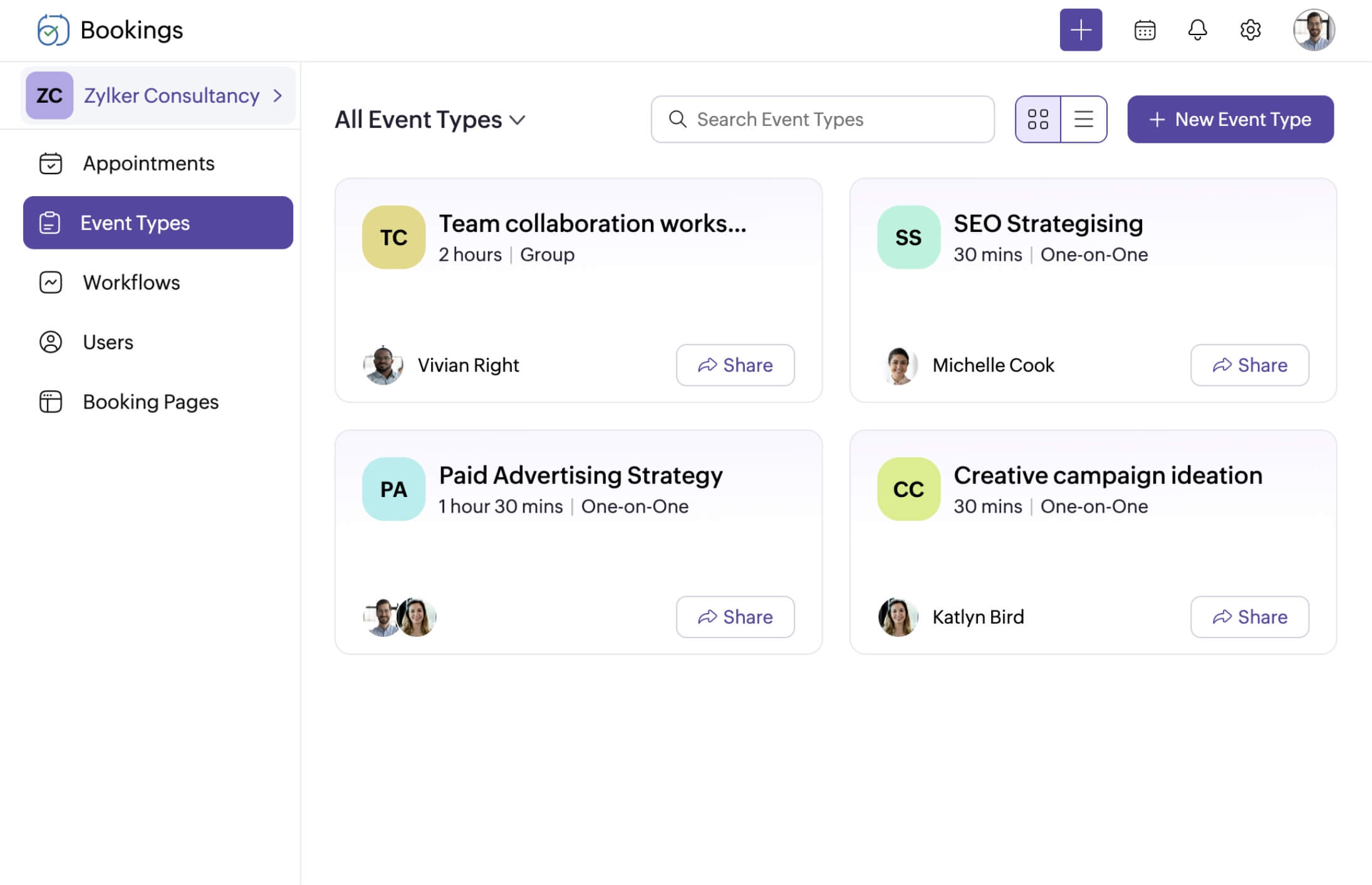 Let clients schedule consultations in minutes.
Flexible policies
Choose how you charge for your time. Want to impose a no-show fee or a booking deadline? Configure your policies for scheduling, rescheduling, and cancellations. If you work as a team, you can let clients choose whom they want to talk to—or not. It's all up to you.
Custom workflows
Have a CRM in place already? Zoho Bookings stores all your customer details, but you can also sync it with Zoho CRM or any other software you use. We offer pre-built blocks of code so you can design your own flow for booked appointments.
Realistic working hours
Don't let work spill into personal life. Sync your Google and Zoho calendars, and we'll automatically block out times you're busy elsewhere. You can even configure days off for vacations.
Repeat clients
Let clients sign up and update their preferences. They can also view previous appointments, payments, and notes. Set up recurring appointments by days or sessions so your clients don't have to manually book each time.
Timely reminders
Allow clients to add your schedule to their calendars. This will help you configure text or email alerts for upcoming and rescheduled appointments so they don't miss out on making the most of their time with you.
A booking system you can depend on
Try Zoho Bookings—no upfront fees and no credit card necessary
Get Started
Say hello to smart scheduling