A soothing scheduling experience
Self-booking
We'll give you a complete booking page listing all services you offer. Customize the page with your logo, images, welcome messages, and then embed it on your website. Your customers can self-book appointments whenever convenient.
Point of sale
Every booking page comes completely integrated with popular payment gateways. Configure your prices and, whether you prefer full or partial payments, customers can pay and book without a hassle or headache.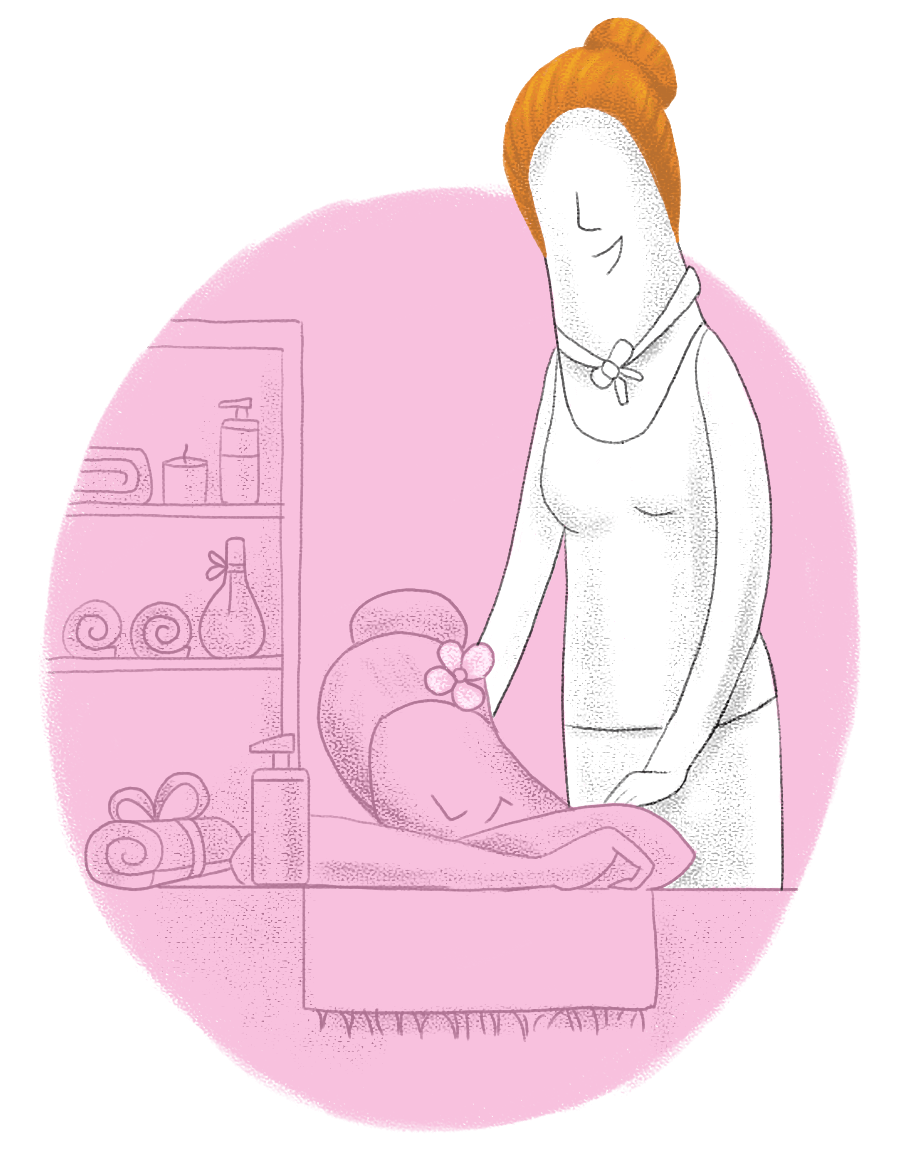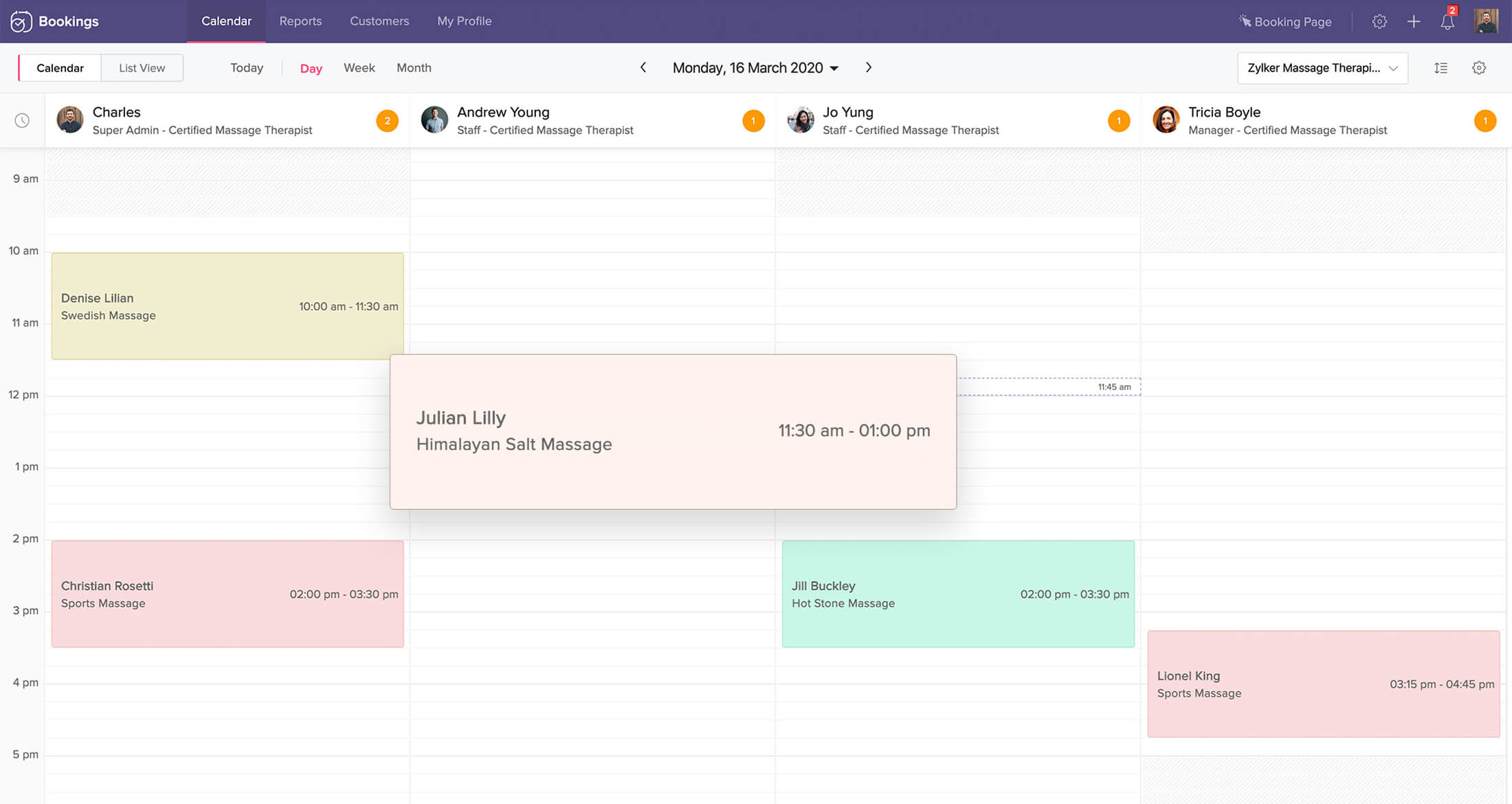 Let clients schedule massage appointments without going back and forth.
Multiple schedules
Have other plans during a workday? No worries—sync your personal calendars with your spa schedule on Zoho Bookings and we'll make sure you don't get any double bookings. Working an extra day? We can add that too!
Prompt reminders
Say no to no-shows. Configure confirmation emails and texts for your customers and staff members to keep them informed. You can even shoot them a quick text a few minutes before a scheduled appointment so everyone's on time, every time.
Staff management
Invite staff members to your Bookings schedule—each gets a calendar, booking page, and profile to easily manage appointments. Even if you're not at work, you and your staff can still stay updated via our mobile app for iOS and Android.
Customer relations
Zoho Bookings will store all your customer details for you. You can access everything—contact details, notes from previous visits, their preferences, and upcoming appointments—from anywhere and at any time. Want to push data to Zoho CRM? Sure thing.
Recurring services
If you offer periodic sessions or a series of sessions, just specify the details and we'll maintain booking thresholds. Whether it's at one place or in multiple locations, manage them all on a single account.
Let us ease you into a proper scheduling system
Try Zoho Bookings—no upfront fees and no credit card necessary 
Get Started