Not a hair—or appointment—out of place
Online bookings
Your business gets a customizable booking page—add your logo, welcome text, images, and more. You can share it as a link and also embed on your website so customers can book appointments anytime they want.
No more no-shows
Sometimes even dedicated customers forget to show up. Keep that from happening by setting up confirmation emails and reminder alerts for customers and staff. You can also send texts to make sure they don't miss their appointments.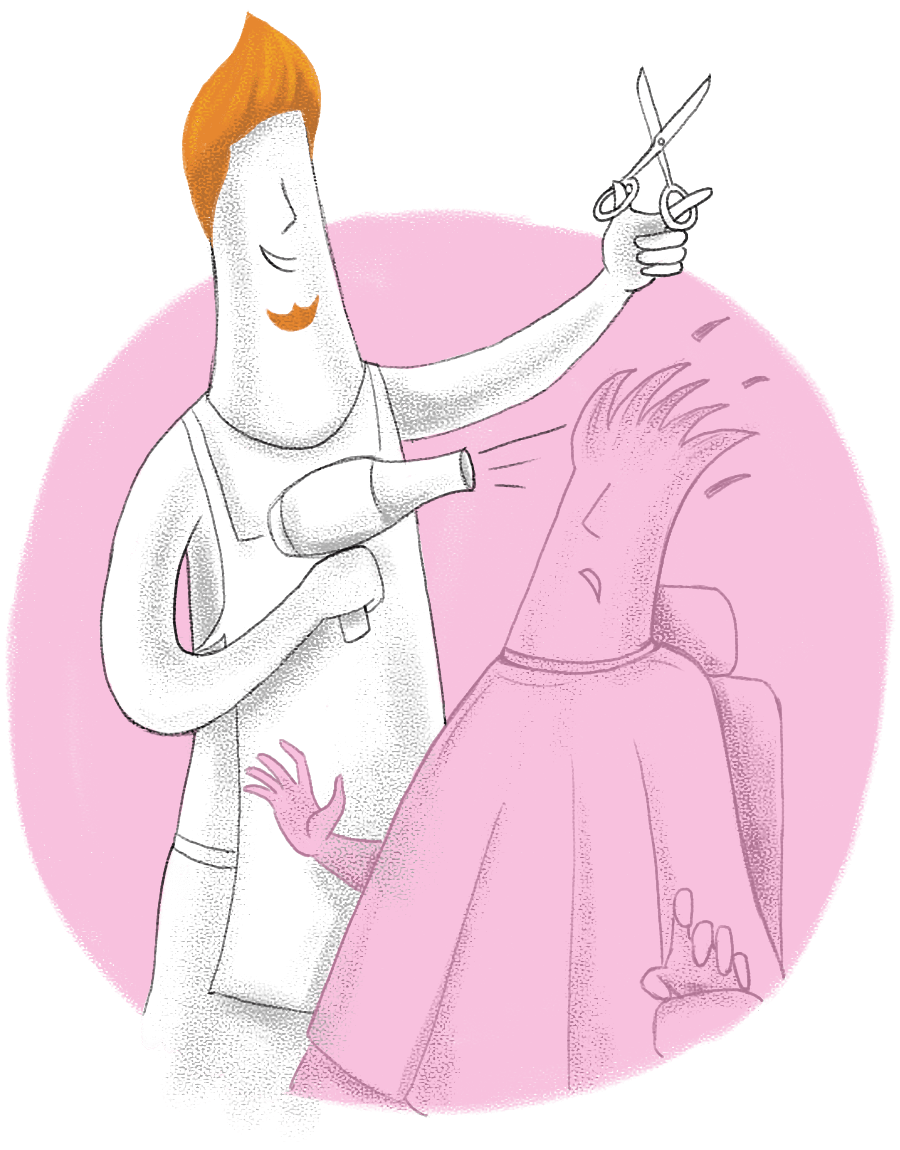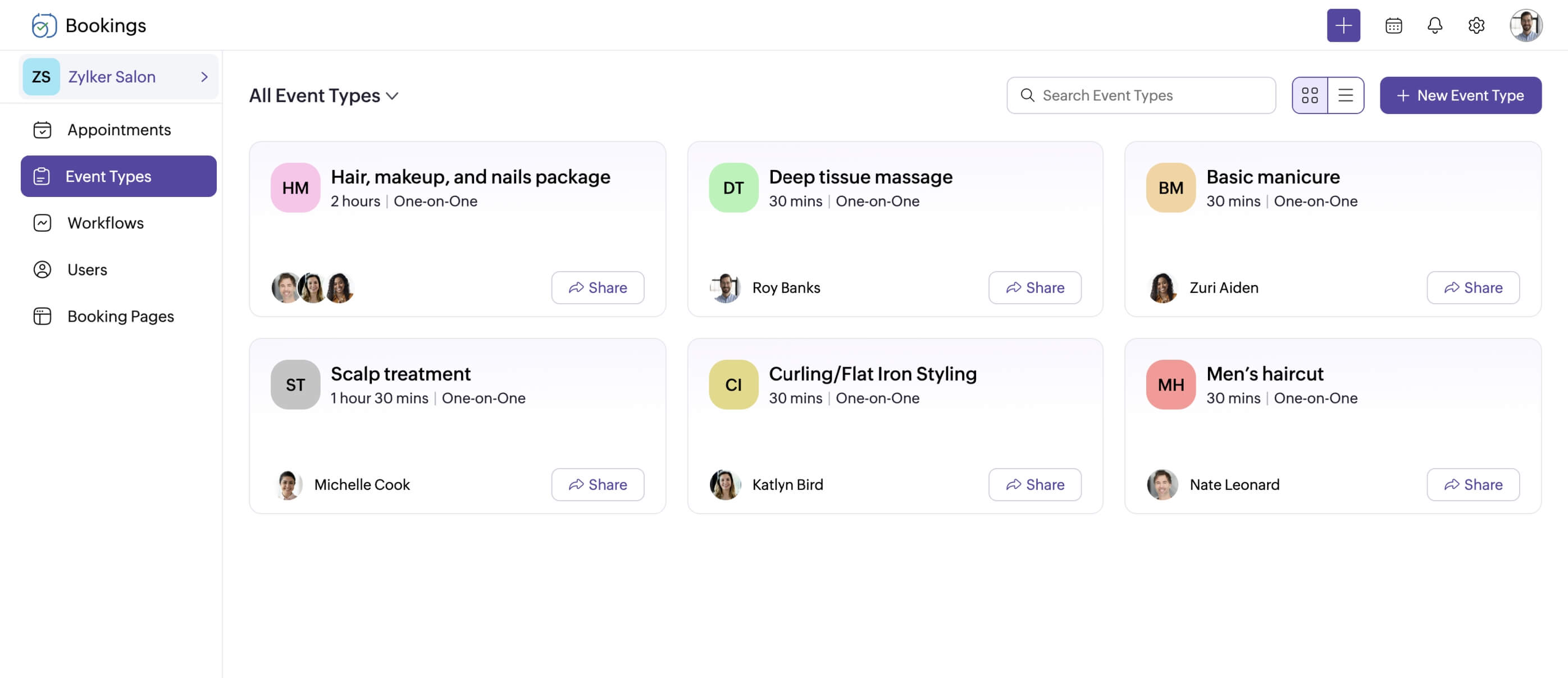 Untangle your salon appointment booking process with an easy-to-use scheduler
Returning customers
Salon businesses thrive on customer loyalty. It's important to remember your regular customers and understand their preferences. Let your customers sign up, update their bookings, manage calendars, and maintain their profile so you can stay in the know.
Multiple locations
Expanding your business? Go ahead—Zoho Bookings can accommodate staff members and services across locations. And you can manage all schedules from a single account.
More than a haircut
For most of us, a salon is not just about a haircut—it's about additional services like coloring, curling, straightening, and even great friendships with the staff. Add all kinds of services you offer, both paid and complimentary, and let customers choose for themselves.
Security deposits
A casual booking that doesn't show up can hurt profits during a season of high demand. Add a layer of certainty to your services by collecting security deposits when customers book appointments. That way, you'll be sure not to lose time and money.
Updates on the go
You don't have to be in the office to stay on schedule. Whether you're on your commute or a break, get updates and manage your appointments through our mobile app. Download for Apple and Android devices.
Bringing all loose ends and schedules together
Try Zoho Bookings—no upfront fees and no credit card necessary
Get Started
Say hello to smart scheduling