A feather for your hat
Online scheduling
You'll get a booking page completely equipped with available time slots and staff members. Add your logo and a custom welcome message, and then embed it on your website. Before you know it, bookings will start filling in—all without a single phone call or a desk full of Post-it notes.
Instant payments
Make your statement loud and clear—display prices on your booking page so that clients have to pay to schedule appointments. Or if you don't want to show prices, you can hide them too; it's your call.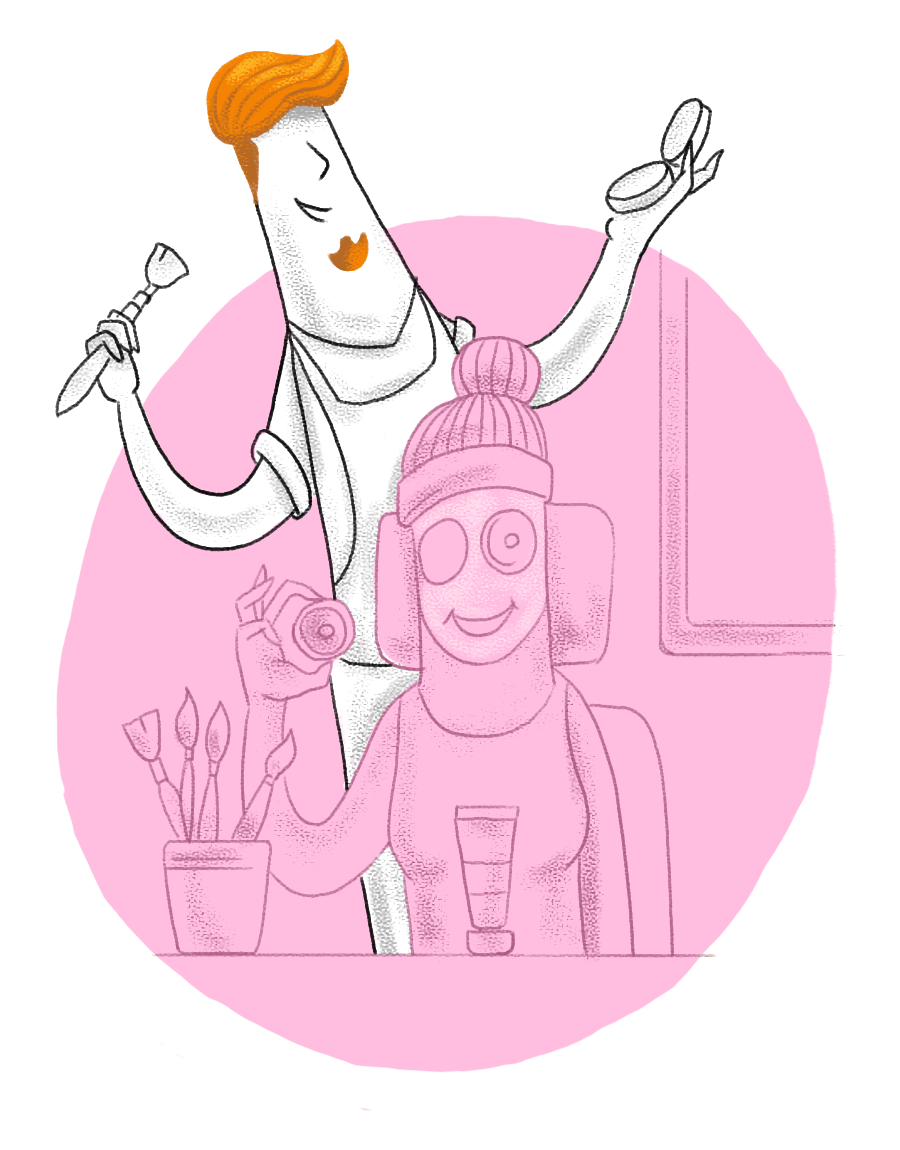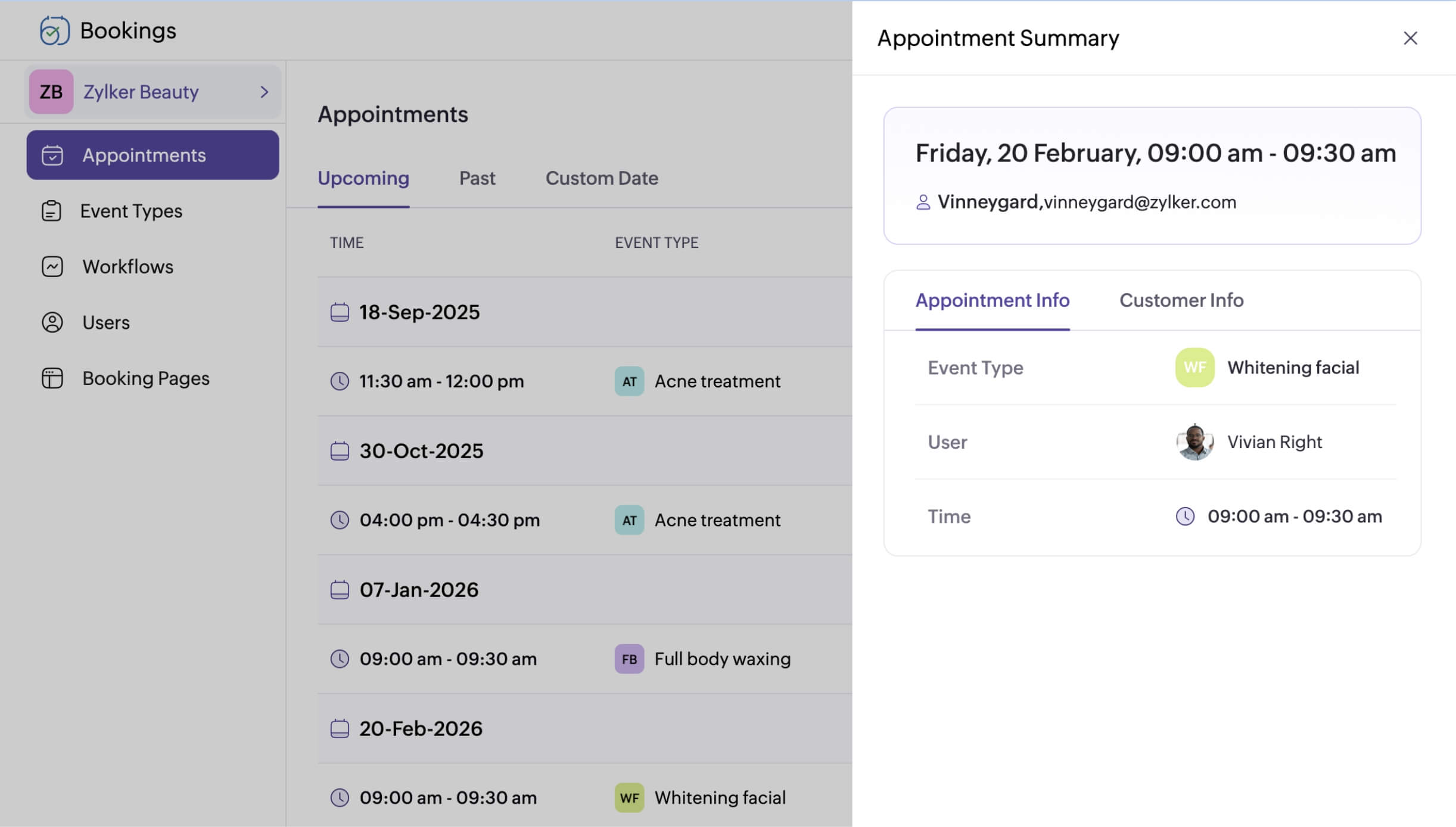 An easy-to-set up online appointment booking system for your beauty salon.
Client management
Let regular clients sign up to update their preferences, view history and notes, and get alerts about upcoming appointments. As the business owner, access all details on your account and even sync with Zoho CRM.
Business policies
Don't compromise your policies for your booking system. Set deadlines for scheduling, decide how many bookings you want in a day or for a service, and even prevent rescheduling and cancellations.
Flexible schedules
Work when it works best for you—sync your Google, Zoho, or Zoho CRM calendars and we'll automatically block times you're occupied with other appointments or taking a break.
Staff booking pages
Have multiple artists working with you? Invite them all to your booking system—they can update their personal schedules, add working times, and manage their upcoming appointments.
Recurring appointments
Set up services that go beyond a day—perhaps a weekly class on eyeshadow styles, a monthly discussion about tattooing, or just an everyday blow-dry session. Manage all services from a single account—on the web or from our mobile app for Apple and Android devices.
Let's polish up your scheduling
Try Zoho Bookings—no upfront fees and no credit card necessary
Get Started
Say hello to smart scheduling