Let us talk you through it all
Patient portal
Make it easy for patients to reach out. They can sign up for a profile, update preferences, schedule appointments, view their previous records, and keep up with payments they've made.
Appointment reminders
Never worry about another no-show. Configure periodic email and text notifications for yourself and your patients so you never miss another important session.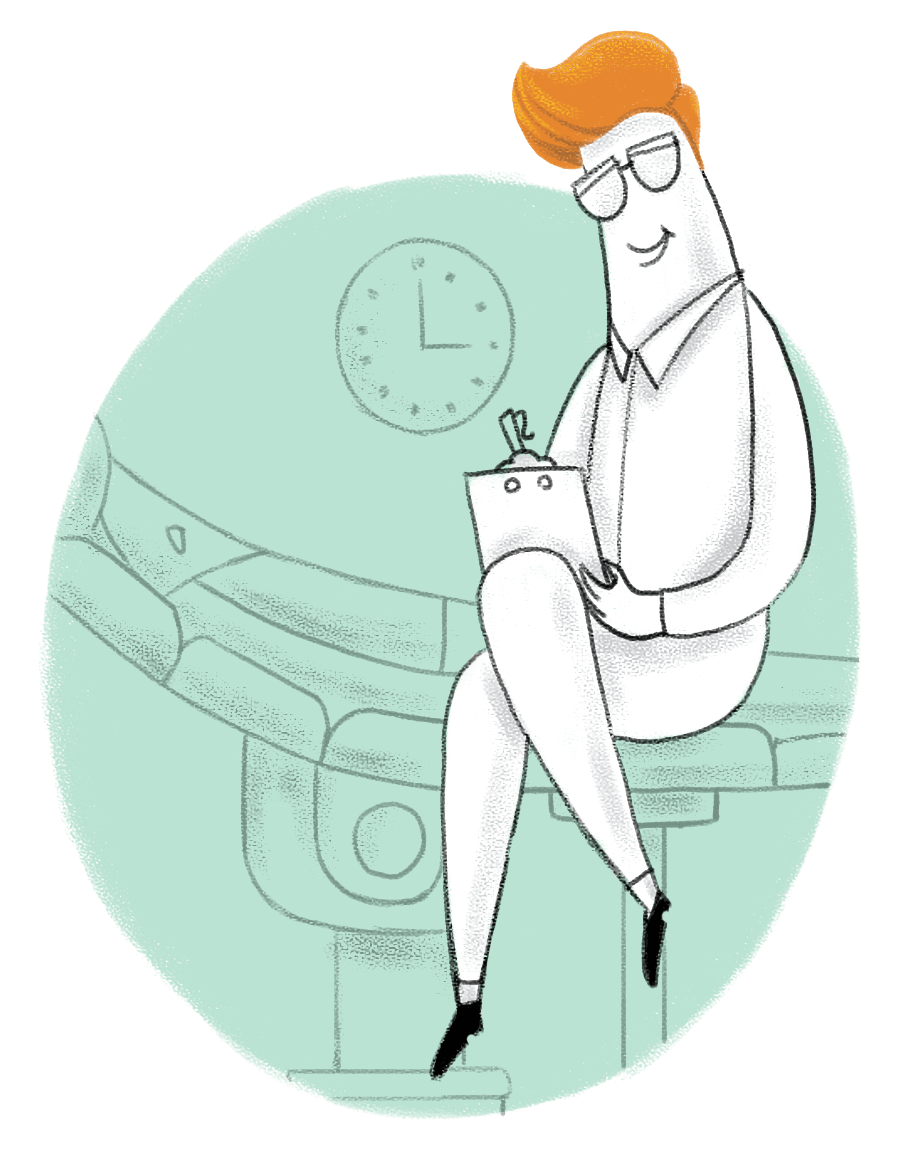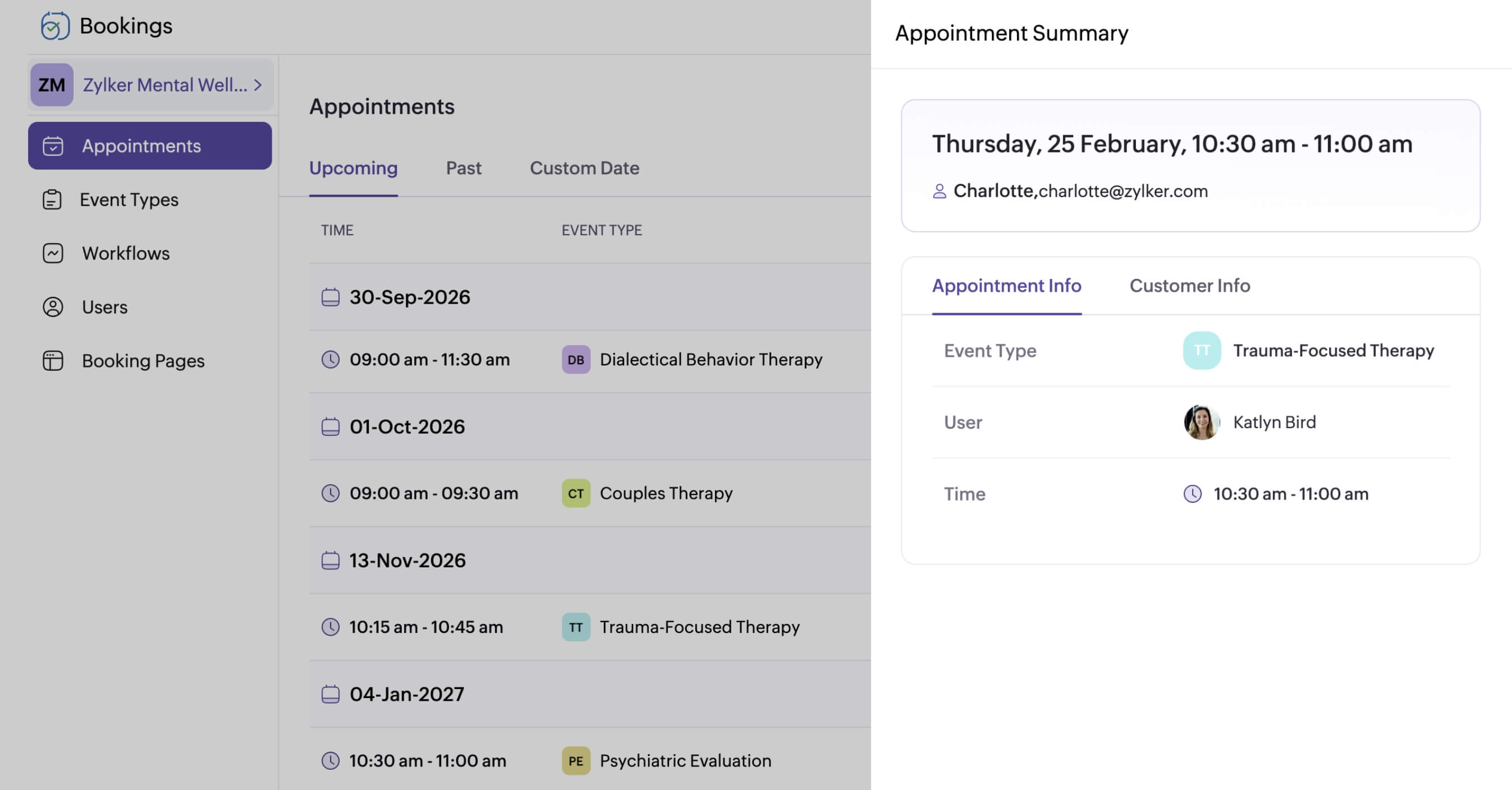 Let patients easily schedule psychiatrist appointments online.
Online scheduling
Set your landline aside. You'll get a default booking page that you can embed on your website or share a link to. Customize with a logo, message, and URL so patients can book a discussion with you day or night.
Flexible times
Take appointments only when you want to. Sync your Google and Zoho calendars, and we'll automatically block off when you're busy. You can even add custom breaks and time off.
Returning visits
Create recurring services or a series of sessions for every patient. You can run them all in a month or spread them out over a year. However you choose to offer your services, you can manage them all from a single account.
Tablet-compatible
Use something lighter than a desktop at work? Download our mobile apps for Apple and Android devices and manage appointments, patient details, and schedules on the go.
Payment tracking
Showcase your prices upfront. You can charge your clients full price as they book an appointment, a security deposit, or just collect fees offline. We'll keep track of all payment statuses so you can stay focused.
We'll set your mind at ease
Try Zoho Bookings—no upfront fees and no credit card necessary
Get Started
Say hello to smart scheduling