One pain-free app to relieve you of double bookings
Online scheduling
Set up your details and get a complete booking page. Add your logo, domain, and personalized messages. Embed it on your website so patients can book appointments themselves and you can spend your time adjusting instead of answering the phone.
Custom billing
Charge what's right for you. Define your chiropractic rates and collect them during the booking process. You can also specify security deposits to ensure you get only genuine appointments. We'll track the status of your payments until completed.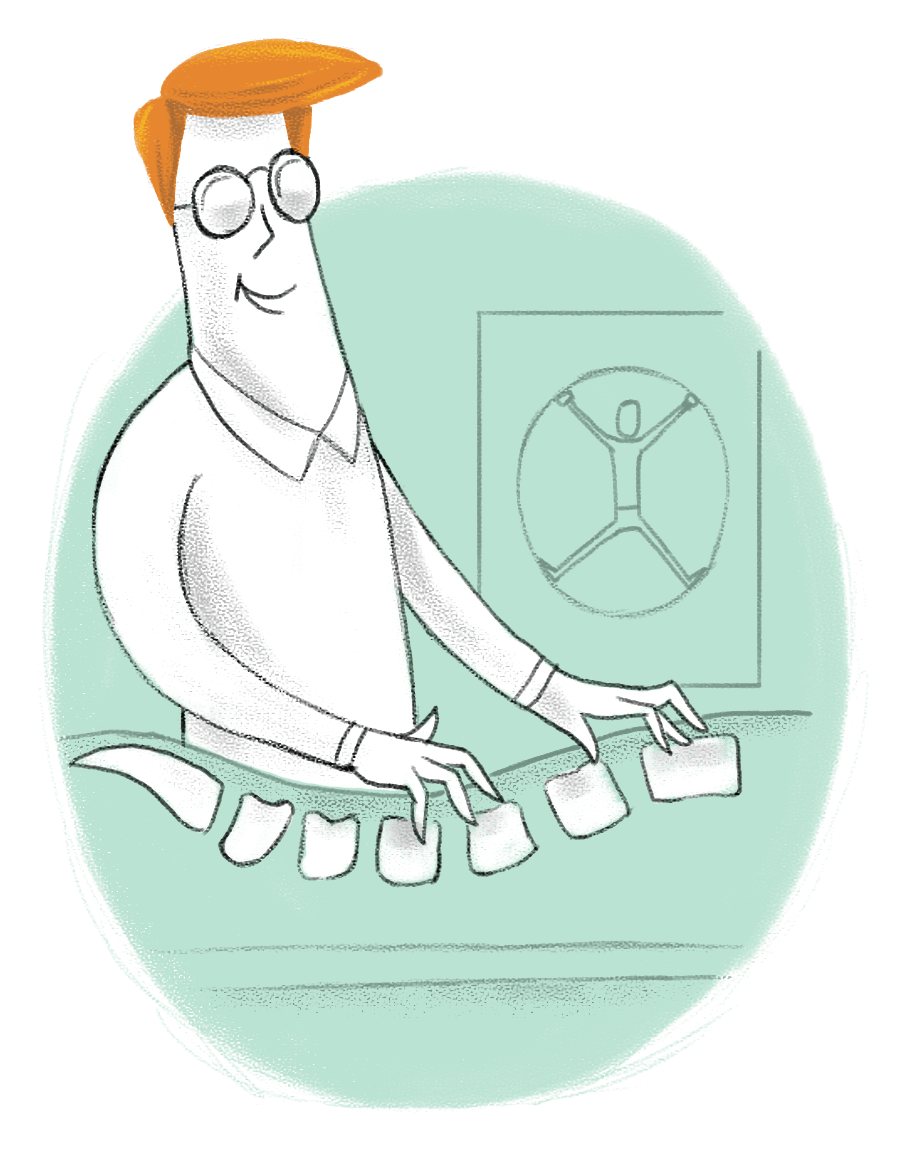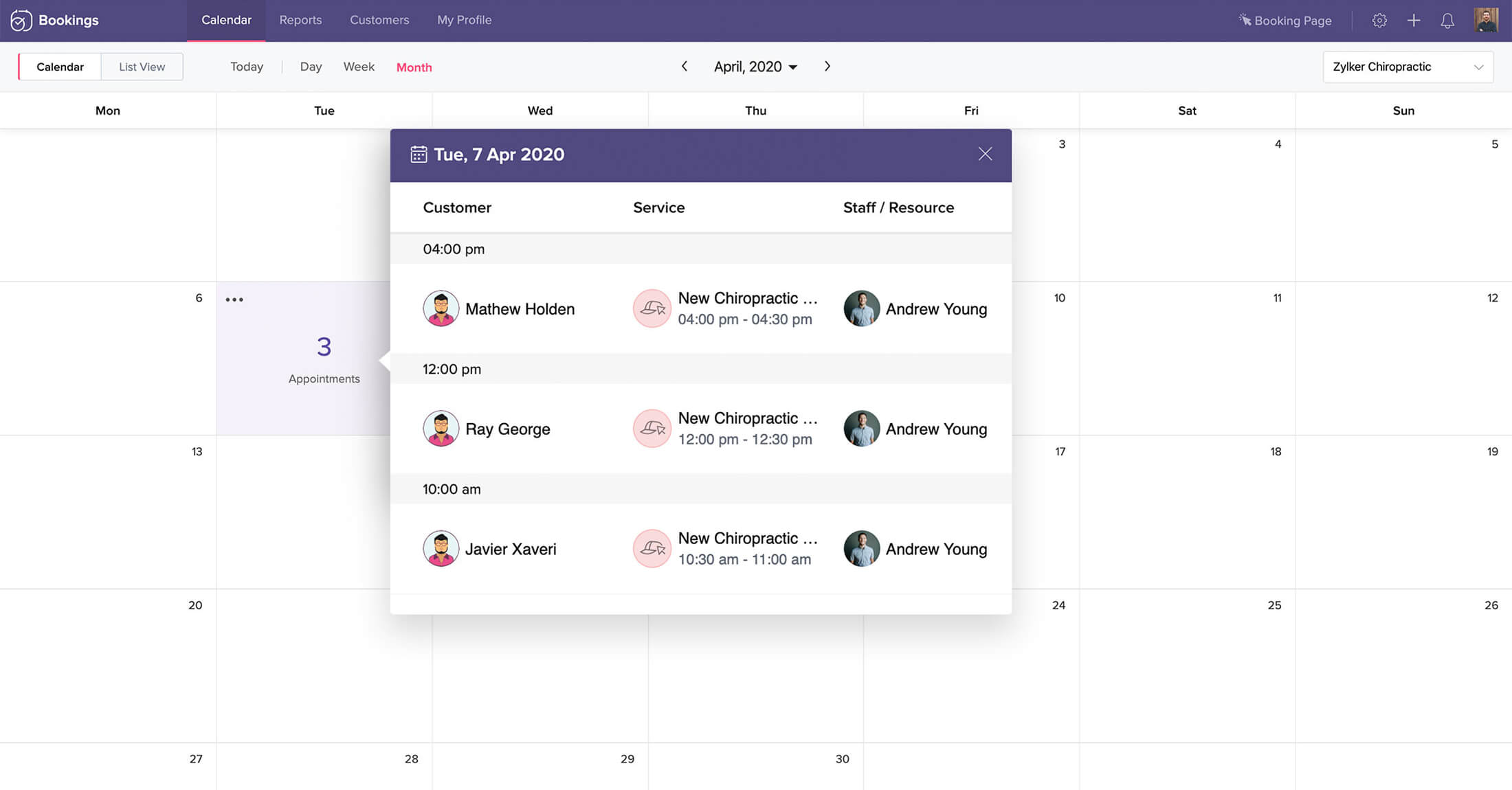 There's a lot to expect from a chiropractor appointment. Delays shouldn't be one of them.
Automated reminders
Rest assured that your patients will turn up on time. Set up periodic email and text alerts for them and your staff so everyone knows when they're expected.
Patient management
From contact information and previous appointment notes to upcoming schedules and cancellations, everything is just a few clicks away. If you have a CRM already, you can even sync customer details so you don't need to juggle multiple apps.
Telemedicine
Use smarter tools to make your practice more efficient. Let patients book video calls with you so you can save travel time and evaluate online whether or not you need a follow-up appointment in person.
Flexible schedules
Sync your Google and Zoho calendars and we'll block out any time slots you're busy. You can also customize your working hours for each day, add special availability, and block off longer periods for vacations.
Detailed reports
Know your patients better and improve your chiropractic practice accordingly. Create thorough reports based on appointments scheduled, returning visits, staff workload if you're working with a team, rate of reschedules and cancellations, and a whole lot more.
Relieve your booking pains
Try Zoho Bookings—no upfront fees and no credit card necessary
Get Started
Say hello to smart scheduling