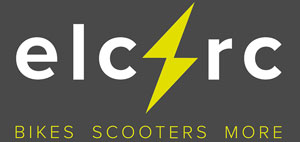 Elctrc is a family-run business based out of Brighton that specializes in electric bikes. Since they are one of the few retailers of high-end e-bikes in Europe, customers visit them often for sales and services. They use Zoho Bookings to collect customer appointments reliably.
Efficient scheduling software
Elctrc wasn't new to scheduling systems. They migrated to Zoho Bookings for its ease of use and integration with other Zoho apps.
Simplified appointment routing
Rowe and his team can easily access appointments from the Zoho Bookings widget, website, and mobile app. With the help of Zoho Bookings, a staff member is now auto-assigned to appointments, and customers can book appointments directly from the company's website.
Populating the CRM
Zoho Booking's integration options allow Elctrc to automatically add customer data and booking information to Zoho CRM. Plus, staff can schedule a customer appointment from the CRM itself.
Read more testimonials on how Zoho Bookings has helped other businesses automate their schedules.
Get started with a free 15-day trial
No credit card information is required. No obligation.
Continue in the forever free plan after the trial, or upgrade to a paid plan.
Start your free trial