Upgrade
webinars to virtual events
Give your session a virtual home
For online events, a website is basically your event venue. You can build and customize an event website —your event's new home—in just a few minutes using Zoho Backstage. No design or programming skills required. Choose from a range of pre-designed website templates and host a beautiful, search-and-mobile-friendly website.
Showcase your agenda
Running multiple sessions with various speakers? Let your attendees know. Use Zoho Backstage to build and share your event agenda with details about the sessions, speakers, and more.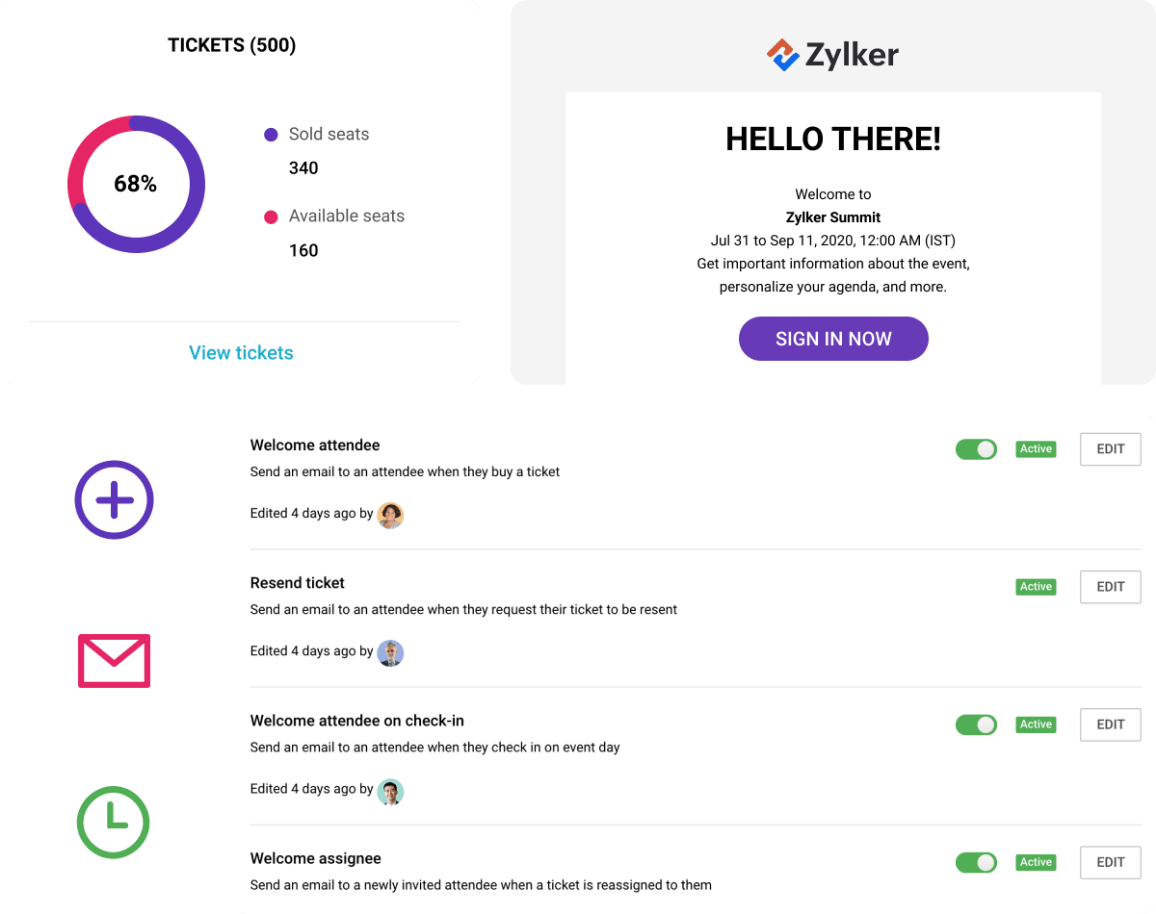 Collect registrations and follow up
Be prepared to know how many people will be attending your event. Send event invites, gather registrations, and follow up with emails to ensure maximum participation. Use our existing email templates or create your own and schedule them at the right intervals.
Get paid for your sessions
Want to sell tickets to your Zoom webinars? Zoom's seamless integration with our registration system lets you restrict attendees to ticket-holders. In addition, your attendees get a country-specific tax breakup for their tickets and invoices emailed to them right after purchase.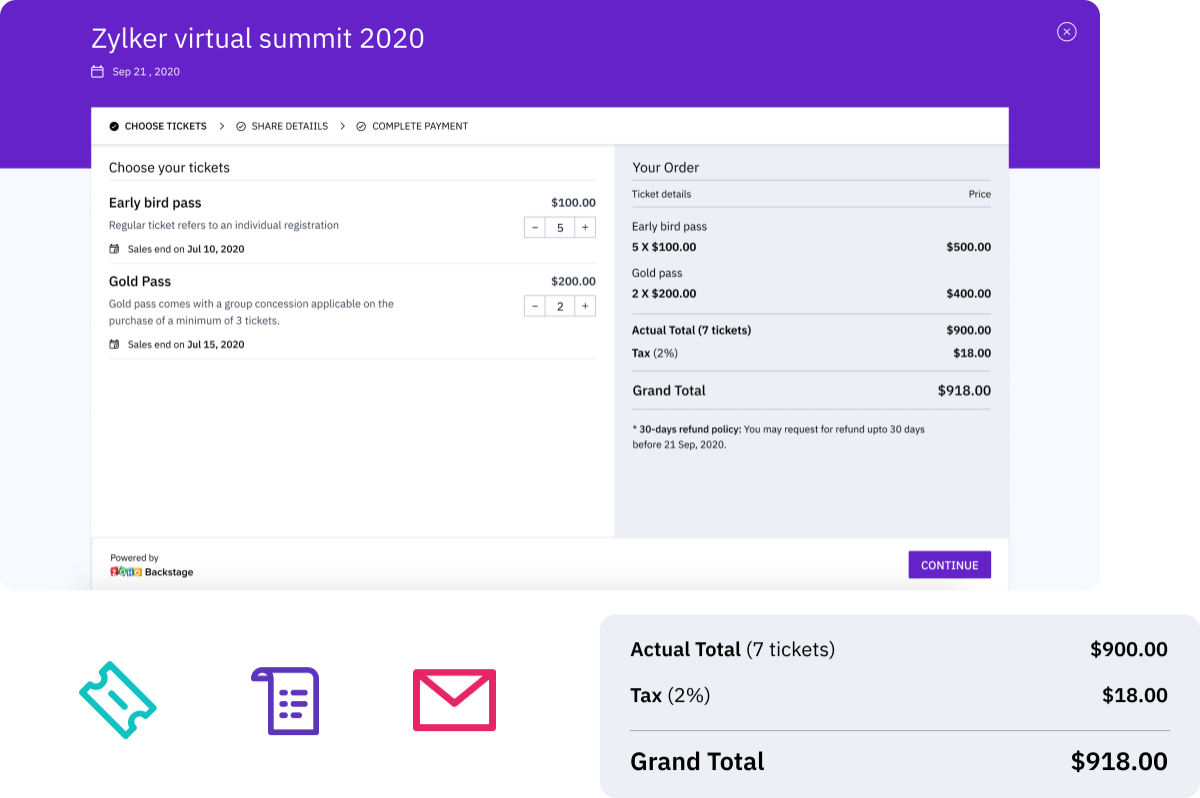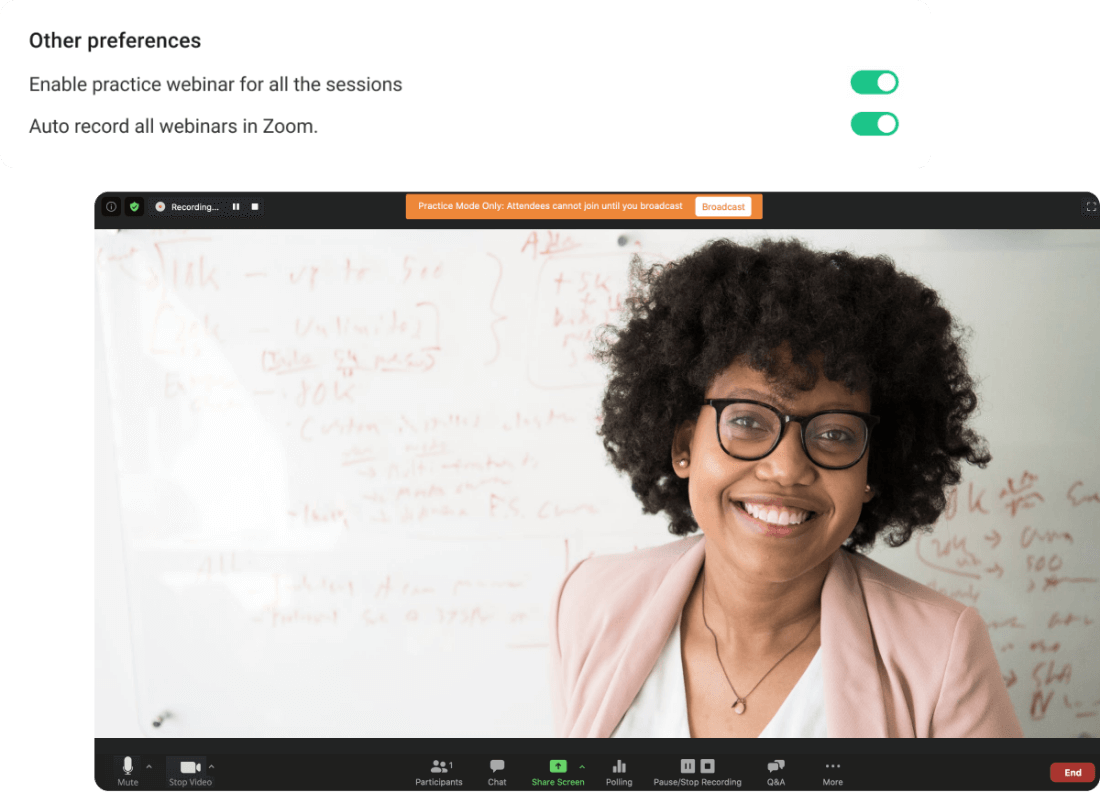 Practice before going live
Dry run your sessions with speakers and the other organizers using Zoom. Discuss the session format, what questions to expect, how to use the platform, and more. Being prepared is a good thing!
Run multiple track sessions
Easily separate your sessions into multiple tracks based upon theme. Enable your attendees to choose and switch between tracks and sessions as they like. We promise your attendees will be grateful.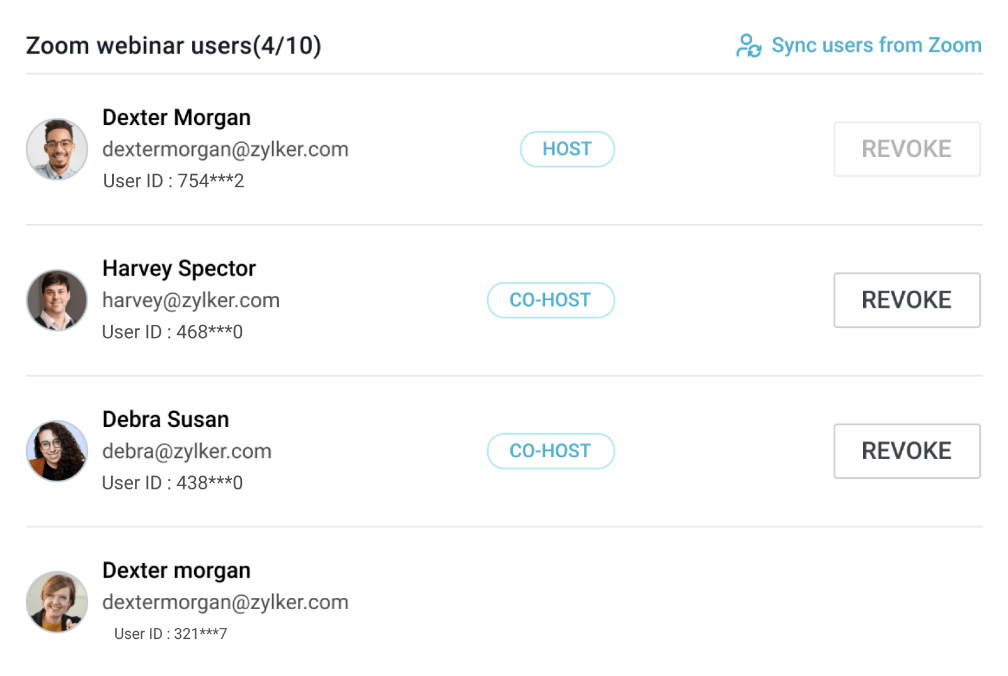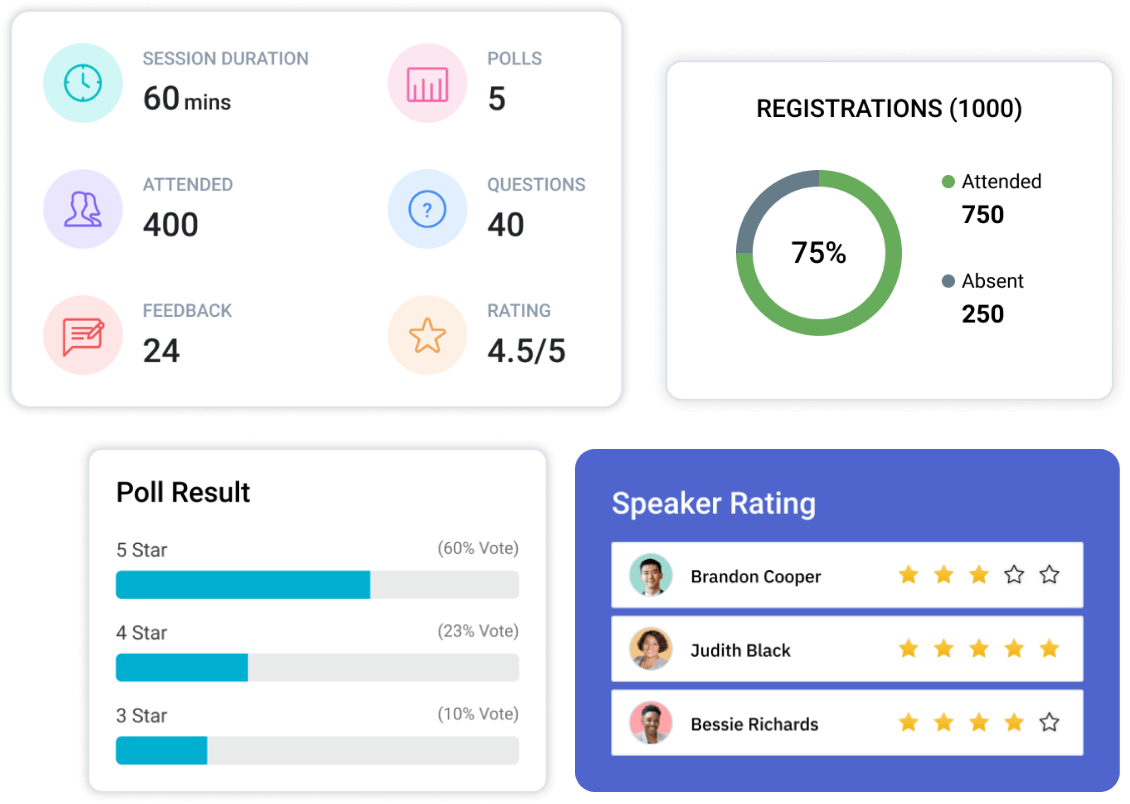 Measure your performance
Want to know how engaging a session was? Get a clear picture of it by analyzing the poll stats, the number of attendees present in the session, and the number of questions asked.
Connect outside the session too
Stay connected with your attendees before or even after the session. Make announcements about changes in the session time or speakers and share event updates. Create private or public chat groups for attendees with different topics. Post memorable moments from the session in the picture gallery. There's more that you can do with this, but we'll let you explore for yourself!