Create memorable virtual experiences with
Backstage OnAir
Where's your next event happening? At home—because that's where it's the safest. Introducing Zoho Backstage OnAir, our comprehensive solution for hosting virtual events. Now it's easier than ever to take your event online.
SIGN UP FOR FREE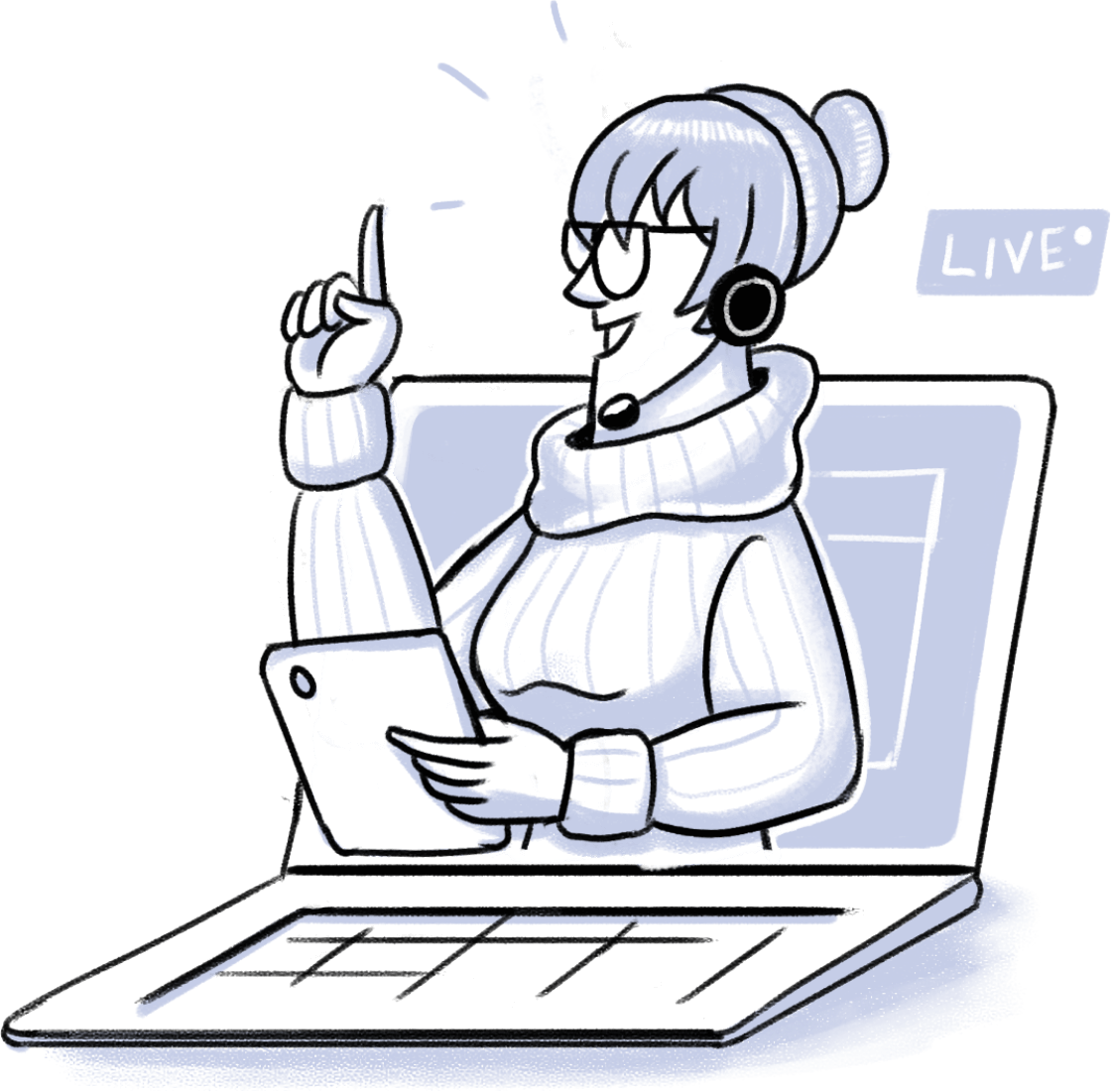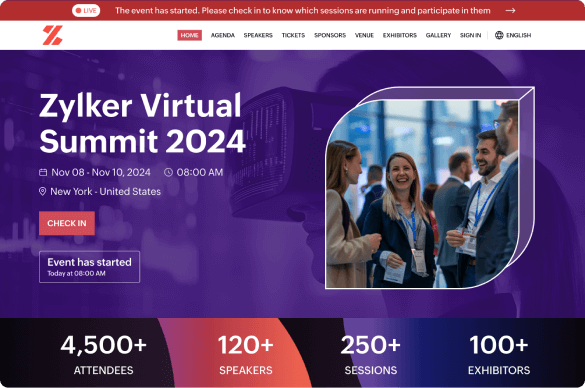 Quick registrations and check-in
Say goodbye to the long onboarding process. Your attendees can register and check into the event virtually right from the event website. All they need is their e-ticket or the magic link sent to them via email.
Run interactive sessions
Make your presentations fun and lively. Implement elements of real-time interaction virtually. Engage your participants with polls, questions, and chats from time to time. Want to collaborate with your attendees? Invite them on screen. Want to share course material? Easy.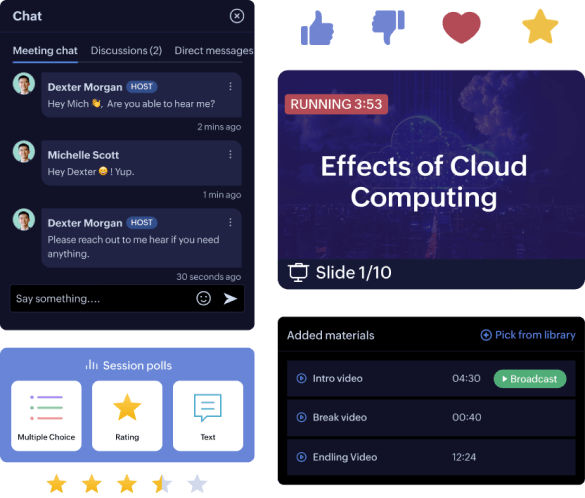 Livecast your event
Air your event live. Create a stronger impact by letting your attendees watch you present. Connect better by sharing presentations, documents, or even what's on your screen. Run a fully immersive session and offer the best virtual event experience to your attendees.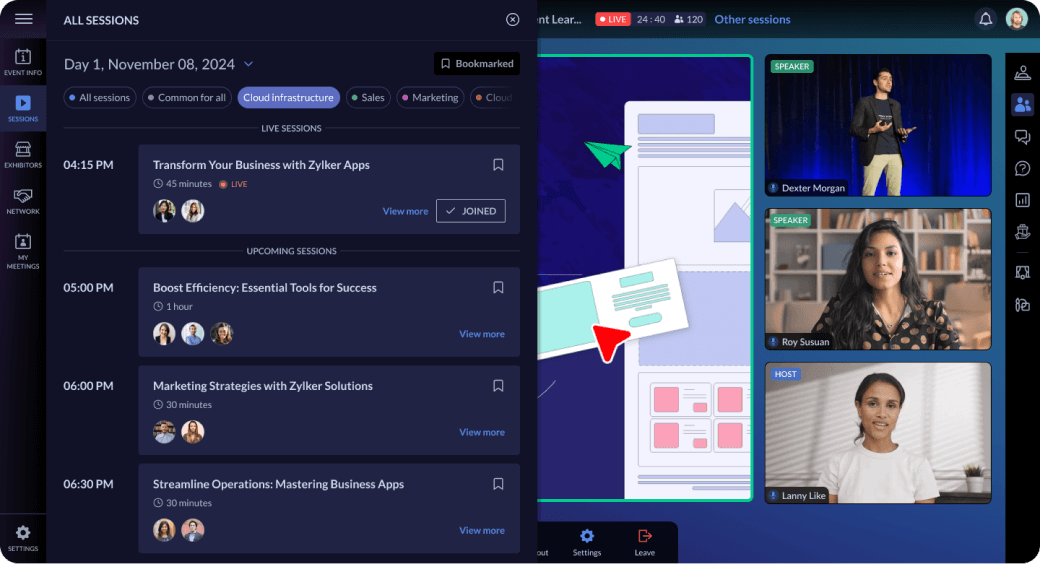 Got your own conferencing solution? Bring it on!
Connect with your attendees using a video conferencing tool of your choice. All you need is a link for your audience to join. No extra steps, we promise!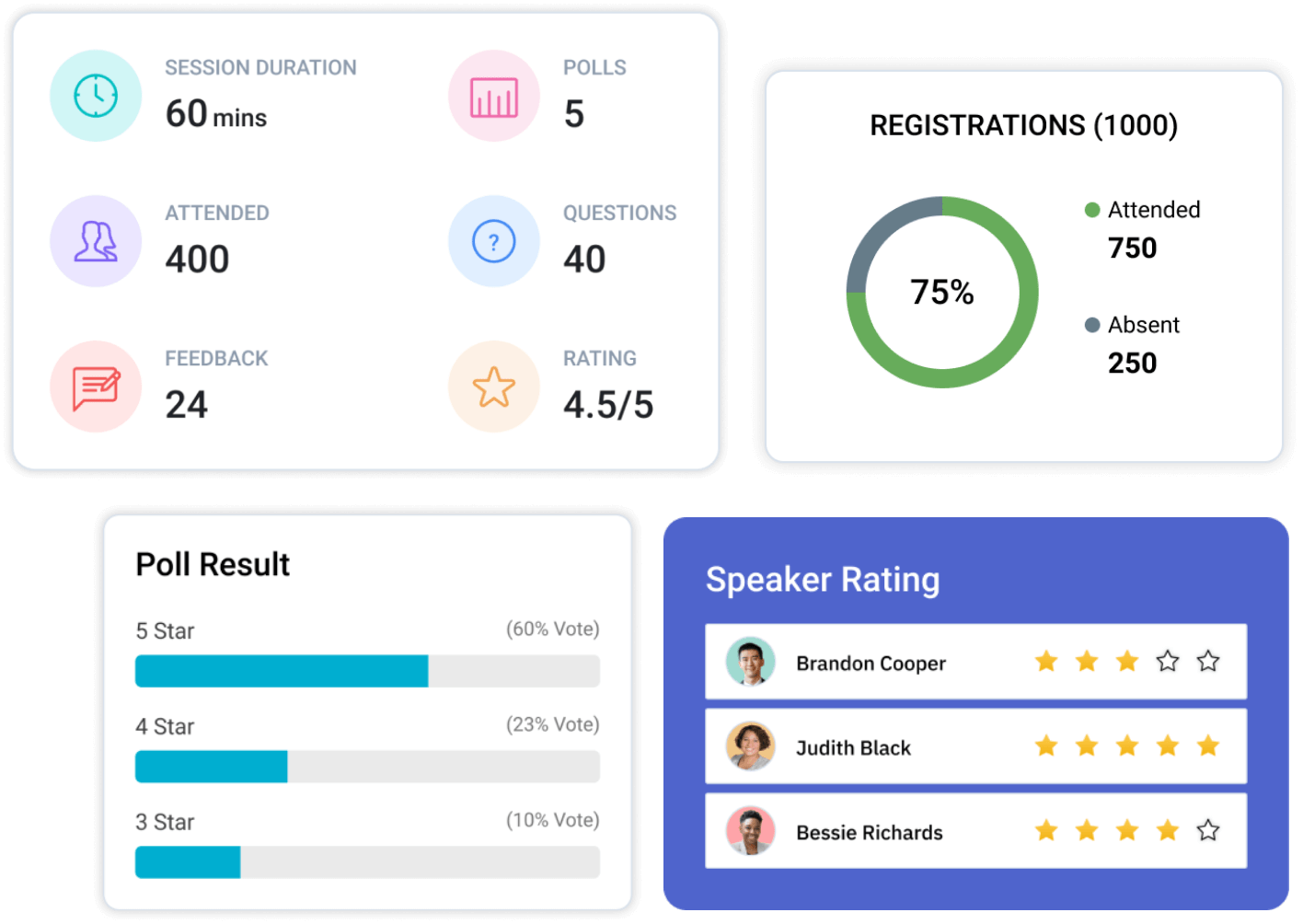 Learn from post-event insights
Get a detailed analysis of your event performance. Want to know which sessions your attendees liked the most? Look up the engagement metrics. Interested in understanding who the favorite speakers were? Run a survey right after every event and customize it as you need. Get all the insights to help you make your next event even better.
We organized a webinar by the stalwart eye vet Dr. Dennis Brooks from the USA and received over 1800 registrations from vets in over 60 countries. Zoho Backstage managed this process seamlessly...the roaring success of the webinar lead to us organizing another mega one within a week, which we could only dare to do because of having Zoho's fantastic tech toys.
Dr. Jamshyd Cooper
Veterinary Surgeon
PPAM - Mumbai, India
Explore other features
Run your events, virtually.
SIGN UP FOR FREE