Checklist series: Communicating for a virtual event
Last Updated: November 26, 2020
972 Views
4 Min Read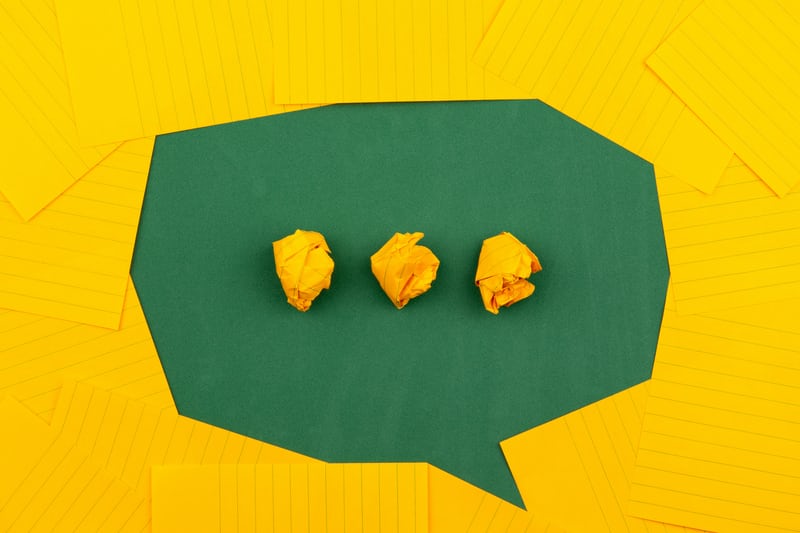 Communicating effectively is a crucial part of being a successful event manager, especially during uncertain times like the COVID-19 pandemic. A good communication strategy blends in with the marketing strategy and will help you stay in touch with your stakeholders.
After you decide on your event dates and have a working event plan, you'll need to start delivering results. Below, we've put together a communications strategy checklist for your next event:
Before the event
◻ Create a buzz
The first thing to do after deciding the event date and location (online/offline) is to announce it publicly. This typically involves creating an event website or minisite, putting together promotional videos, and creating social media accounts for the event and posting details on them. You should also be sharing that promotional material onto your business's main website and social media pages.
◻ Send event invites
If you've shortlisted your speakers, send out an invitation to them. Make sure to include all of the details about the event, including the kind of attendees you're inviting, the goal of the event, and the topics you'd like the speaker to cover. Similarly, get in touch with the sponsors who are relevant to your event and might be interested in sponsoring. Use your previous year's attendee database to jumpstart your attendee numbers. Send them an email campaign with the news of this new event–you can even include an exclusive discount, if you want. Don't forget to share the links to the registration page and the event agenda.
◻ Share promotional discount
Discount codes help you engage differently with each of your target segments — based on their location, type of audience, role in the event, or on how you plan to engage with them in the future. You can share the promo code to your audience as a part of the event invitation or send it as a separate email, based on what works best for your event.
◻ Email order confirmation receipts
After the sale is made, send out an order confirmation email to the purchaser. This email should include an order invoice, ticket ID, event name and dates, QR code (if applicable), and any other details necessary to join your event.
◻ Schedule event reminders
Send reminder emails to people who have registered for your event one month, one week, two days, twelve hours, and one hour before the event. Keep the excitement going. As most events are happening online now, you don't want your attendees to forget that they've registered for your event.
Let your attendees and speakers know about any event pre-requisites. Whether it's internet bandwidth and recommended headphones, or lighting needs and downloading software, share a checklist with everything they'll need to attend the event. Stress on the fact that these items will be necessary to have an uninterrupted event experience. Communicate this at least a week before the event. Send out a reminder a day before the event.
During the event
◻ Help them get started with a welcome email
Welcome attendees after they check into the event. Let them know about any next steps and the agenda for the day(s). Alternatively, if your event has an event app, guide your attendees by sending out in-app notifications. You can also send emails or notifications with links to any resources they might need during the event.
◻ Announce any changes in schedule ASAP
If any speakers can't make it to the session or there are any other last minute changes, communicate them to your audience right away. Let them know via in-app or popup notifications, or send out a quick email update about it.
◻ List emergency contacts
One of the potential pitfalls of running an online event is the possibility oftechnical glitches occurring. Make sure your attendees know who to get in touch with if the broadcasting software goes down, for example. List that contact information in the event emails or your mobile app.
◻ Share session takeaways
Some of your speakers might have resources that to share with your attendees after their session. Share any takeaways, resources, or worksheets through the event website, the attendee email list, or your mobile application (if you have one).
After the event
◻ Express gratitude
Close the event with a note of thanks. Send emails to your attendees, speakers, and sponsors and thank them for contributing to your event and making it a success.
◻ Get feedback from the event
A couple of days after the event (ideally 2-3 days), share a survey. Ideally, you'll have different surveys for your attendees, speakers, sponsors, and employees. The answers will help you evaluate your event's performance and understand where you can improve. Use these as the metrics to evaluate your event's performance.
◻ Details about the next years' event
It costs more to gain a new customer than it does to keep an existing customer. That's why it makes sense to keep in touch with this year's attendees and share details about any early bird offers for next year's event.
This summarizes all the important things you need to communicate to attendees and other stakeholders throughout various stages of an event. What other things do you consider essential and think should be a part of this checklist? Let us know in the comments below or email us at updates@zohobackstage.com.
---
If, like us, you're more of a social person, let's connect on Twitter (@ZohoBackstage) and we'll keep you up-to-date with all the latest event news.
Veena

I stalk event trends. A marketer for Zoho Backstage. Love music from the '60s and '80s.
Leave a Reply
Your email address will not be published. Required fields are marked