Recruiting volunteers: 10 tips for event professionals
Recruiting volunteers: 10 tips for event professionals
Last Updated: November 30, 2020
2.1K Views
9 Min Read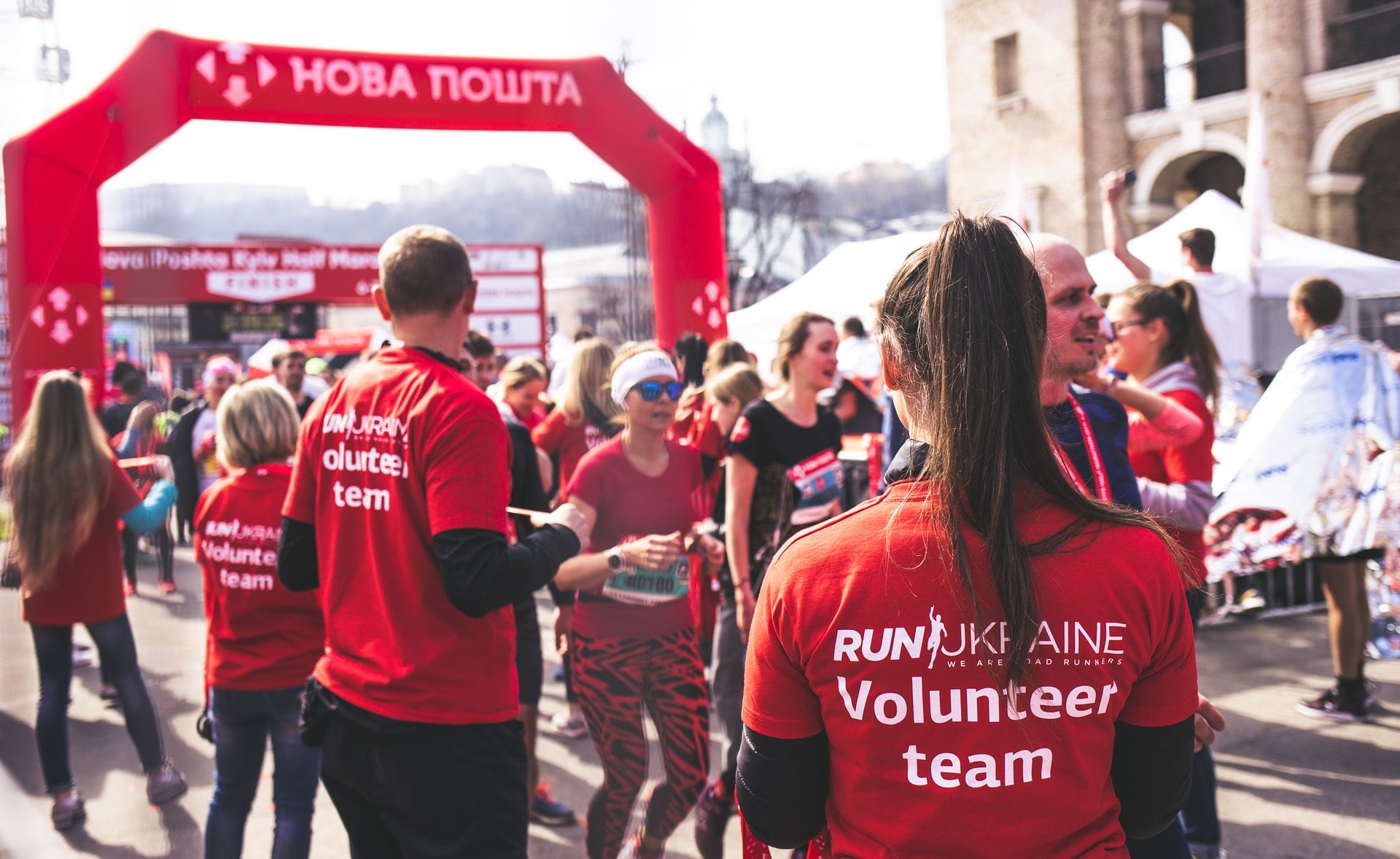 An event is only as good as your team. The more cohesive and well-qualified they are, the more successful your event. It's also believed that a higher attendee-to-staff ratio can result in a better event experience for attendees. Most event organizers believe in having at least one staff member for every 50 attendees and a few more on backup for emergencies. This means if you have a 1000-person event, you'll need, at the very minimum, around 20 staff members to take care of attendee needs and questions. And this is excluding all other members like the technical, catering, and security teams, to name a few.
Hiring a huge team can be a heavy hit on your budget, especially with all the other costs you'll have to cover. A cheaper alternative to hiring full-time employees is recruiting volunteers, but putting together a volunteer crew that's a perfect fit for your event and complements your team is not an easy task. Every volunteer comes with their own skillset, and your goal should be to recruit people who fill the gaps in your existing team so everyone balances out each other and works well together.
If you want the right volunteers, you (your organization and/or your event) should be appealing to them. This is especially important because volunteers aren't getting paid. Here are some typical reasons why people volunteer:
They're looking for on-the-job training: The people who usually fall into this category volunteer to get a closer look at what happens at your event and learn the process. They are usually people (students, for example) who wish to use this time to gain experience while studying to make this their career. While they may not be the most experienced, they are the most enthusiastic and are always willing to go the extra mile.

They're interested in your cause: These are people who already have a career in another field that may or may not be related to the event industry. However, they are interested in your event's theme, goal, or cause and would like to support you in making it happen.

They want to form new connections: These people usually volunteer to increase their social group and be a part of something big. They're just looking to expand their circle, learn something new, and take a break from their regular life.
Every person who applies to be a volunteer at your event has a reason for it, and they believe they'll get something valuable out of the experience. Your job when recruiting is to find out three things:
Do they have the skills or qualifications to be part of your event team?

What do they expect to get out of this experience?

Will you be able to satisfy their needs?
Here are 10 tips to help you find great volunteers for your team and ensure that they're having a good time when working for you.
Set defined roles
Before you start recruiting volunteers for your team, you've got to consider what their roles will be—what tasks should they'll perform, what goals they'll achieve, and what problems they'll solve. You essentially create a job description for them the way you do when hiring an employee. This profile will probably have the following information:
Title

Job overview

Key responsibilities

Qualifications

Location

Time commitment
By clearly stating what you require from potential volunteers, you can ensure that only the most suitable candidates apply for positions. This also helps you be clear about your own event goals and how volunteers will play a part in it.
---
Subscribe to The Green Room
Sign up here and get all the most relevant MICE industry content delivered right to your inbox once a month.
By submitting this form, you agree to the processing of personal data according to our Privacy policy.
---
Make it easy for volunteers to apply
People are not going to apply if the process is too long or complicated. By making the entire process smooth and flexible, you can be sure people won't abandon the process midway. Also, most people prefer to volunteer in groups, whether through their organization, university, or even club, so including an option for volunteers to apply as a team would be of benefit here. Some points to keep in mind are:
Set up a centralized online application process to streamline information

Make the volunteer application form or app easily accessible from key places in your organization's and event's website

Have a dedicated Volunteer page on your event website so interested people can easily get all the necessary information

Design a form that's simple and easy to use

Add a phone number that applicants can use to contact you for clarifications
By creating a process that is seamless and hassle-free, you leave a good first impression on the candidates.
Go with a 3-step recruiting process
You can divide the recruiting process into three sequential steps, filtering applicants in each stage so you know the ones you've chosen are the most suitable for the role. Here's the gist of this process:
Screening: In this first step, you take a look at their application to find out if they have the required qualifications to perform the job well.

Personal interview: Here, you talk to selected applicants one-on-one to find out their motives—why they wish to volunteer and what they expect to get from the experience. You also decide if they'll play well with your team. While it's preferable to do this step in person or over a video call, a normal phone call would also do.

Background check: Once you've shortlisted your final volunteers, it's time to investigate their background to find out if they're trustworthy. This is a step you can't ignore as untrustworthy volunteers can pose a security risk for your event.
An applicant who successfully passes all three stages can be invited to join your team. A detailed interview such as this might seem time-consuming, but it gives you the maximum chance to find event volunteers who are right for the job, your team, and the event.
Spread the word
People will only sign up to volunteer for your event if they know you are recruiting, so make sure that you spread the word far and wide. Some ways you can get the word out are:
Place an advertisement in the local press

List your requirements on volunteer database software like Volgistics and Boardable

Send an email to your email lists

Post about it on your social networks

Ask your employees to spread the news in their social circles

Add a banner to your website to announce it

Get in touch with local universities and businesses
Communicate clearly
Most often, a break in communication is the main reason for disruption. For example, you should be clear about their roles and what you expect from them. Will they have a separate check-in counter? Will you provide food? How long will they have to stay after the event is ended? These are just some of the questions they'll have. One thing you can do is have an FAQ page answering common questions.
You can also give them a booklet with all event-related information during the onboarding process so they understand what the event is about. Another thing is assigning a supervisor for each batch of volunteers. The supervisor can answer their questions and guide them at the event. Finally, but most importantly, be sure to send them one or even two reminder emails so they don't forget the event date.
Have a volunteer policy
By now, you probably already have a detailed employee policy for your team. However, volunteers are not employees, so a lot of employee perks might not work for volunteers. Have a separate policy for volunteers that states their rights and responsibilities and addresses legal considerations like labor laws pertaining to volunteers.
You can also use the volunteer policy to inform volunteers about the code of conduct they have to follow, their role in your event, and what rewards they can expect. A volunteer policy not only gives volunteers clarity but also tells them that you care and everyone will be treated in a fair way. This also informs your paid staff about what roles volunteers will play in your event.
Show your appreciation
A lot of times we tend to wait until after the event to tell people we appreciate their contribution to it. But when we do this early on—whether during the volunteer onboarding process where we tell them we value their commitment to the event or on the day of the event during the pep talk—it'll act as intrinsic motivation to encourage them to give their best to make the event succeed.
Of course, this doesn't mean you shouldn't thank them after the event too. Rather, you should show them they are valued members of your team before, during, and after the event, from the "welcome" to the final "thank you" and all the times in between. If possible, you can also recognize their efforts formally after the event and give volunteers event swag and special gifts to thank them for helping you out.
Have a diverse volunteer crew
We've probably said it one too many times, but here we go again: a diverse team is necessary if you want to host a diverse event. Make your volunteer crew as diverse and inclusive as the rest of your event. Try to have a mix of volunteers of all ages, races, and capabilities. It'll make your event all the more dynamic.
You're going to have to fill a lot of roles—concierge, cleaning crew, merchandise, marketing, customer service—and one type of person can't excel in all these roles. By communicating to people that neither age nor physical capabilities are barriers for particular roles, you can get people who are really talented at that task to volunteer with your event. It'll also tell older people and people with disabilities that you value them.
Stay in touch after the event
Once your event is completed, make sure to follow up with all the volunteers. Tell them it was nice to have them at the event, thank them for their help, give them constructive feedback, and, most importantly, get their feedback. You can use a post-event survey to do this.
Ask them what they liked best about the experience, if they felt comfortable, and where you should improve. You can also throw a post-event party for just your volunteers and employees as a way to thank them. Another thing you should do is create an online community, either on a social platform like Facebook or a dedicated Slack channel, so you can stay in touch with them all year.
Recruit more than you need
With events, it's understood that you need a backup plan or two. Similarly, you need to hire at least 10% more volunteers than you originally think you need. There are a few reasons for this:
No-shows: Just like with attendees, a few of your volunteers might not show up at the event. You can't control this. Your only option is having a few extra volunteers who can fill their roles.

Clashes: Sometimes people might rub other people the wrong way. This can lead to arguments, resentment, and, consequentially, unproductive work. In these cases, it's always better to shuffle people into different groups and again use your backup team to fill the gaps.

Error in calculation: Simply put, this is you miscalculating the number of people you need to perform a particular task. Existing volunteers might feel overworked if you keep adding tasks to their pile. When you have more volunteers on hand, you can have them work in shifts or maybe just take a longer break so they aren't overworked.
Volunteers don't come for the money, and while this makes them a valuable resource, it also makes things a little tricky. To stay, they need some incentive in ways that are not monetary. As long as you understand their reasons for volunteering, appreciate their contribution, and make them feel valued, they'll give their best to make your event a success. And who knows, if your event turns out to be an enjoyable experience for them, they might even apply to volunteer again.
---
If, like us, you're more of a social person, let's connect on Twitter (@ZohoBackstage) and we'll keep you up-to-date with all the latest event news.
Nisha

Marketing and content at Zoho Backstage. Cultural misfit. Armchair traveler. Productivity geek. Sometimes, I write poetry. Sometimes, it rhymes.
Leave a Reply
Your email address will not be published. Required fields are marked