9 tips to protect your event from legal liabilities
Last Updated: July 7, 2020
9.4K Views
8 Min Read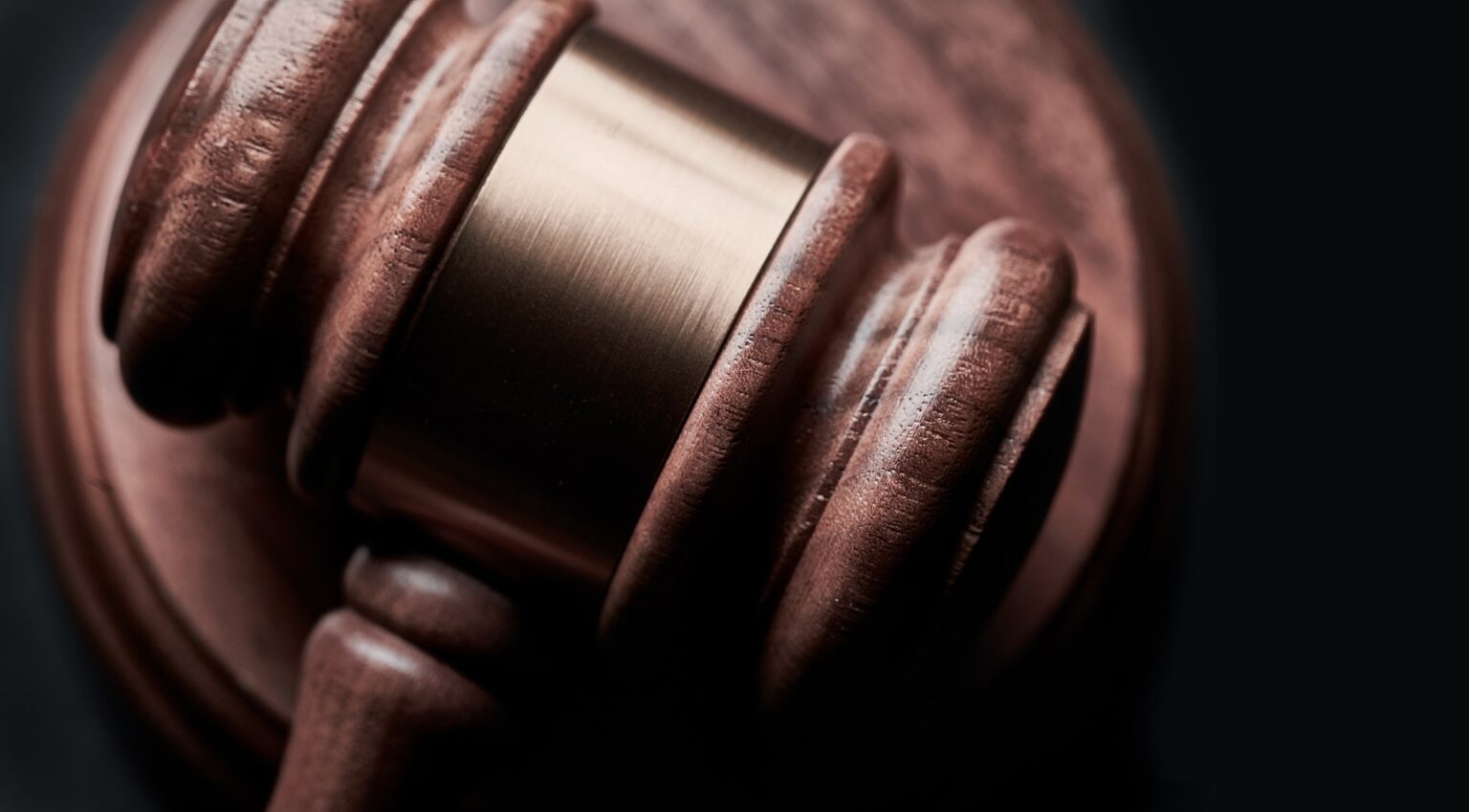 They say you can sue anyone for anything nowadays. They might be right. In the United States alone, around 40 million lawsuits are filed every year. As events come with their own share of chaos and unpredictability, even the smallest missteps could spell disaster. Like all businesses, events also need to satisfy certain legal obligations. Then there are the Terms of Service and Privacy Policy agreements. While only the latter is mandated by law, the former offers you the most protection, so including it will be in your best interests.
Protecting yourself and your event is as important as making it a success, if not more because there's every chance that you might end up losing more than the profits you made in that event. At the extreme end of the potential fallout is the possibility you could lose your entire business, not to mention your reputation. However, with some careful planning and competent legal counsel, you can keep your event (and yourself) on the right side of the law.
In this post, we'll run you through nine simple precautionary measures that we hope will help you cover your bases and avoid unnecessary legal problems. Remember, this is meant to be a general guide to get you thinking about these issues and shouldn't be interpreted as legal advice. We highly recommend you consult a lawyer before making any important decisions regarding legal matters.
Set up a Terms of Service
A Terms of Service agreement is a legally binding contract between you (the organizer) and other event participants. You can use it to set the ground rules for your event and tell people what they can and can't do. It is also a good place to state everyone's individual responsibilities. By including information about the limits of liability, copyright and intellectual property rights, and the county of governance, you can ensure that everyone is on the same page about how things happen at your event.
Some other information specific to your event that you should include in the agreement is your cancellation and refund policy, tax-related information, and the terms for event cancellation. This is also a good place to include any general waivers you may have related to your event. Once you've drafted your terms, make them available for participants on your event website so they can view them at any time. Also, as an extra measure, get them to agree to your terms when purchasing tickets.
---
Subscribe to The Green Room
Sign up here and get all the most relevant MICE industry content delivered right to your inbox once a month.
By submitting this form, you agree to the processing of personal data according to our Privacy policy.
---
Get the necessary permits
To conduct an event in India, you need around 15 permits. And it's likely the same in every country. Depending on where you're hosting your event, you'll need a health permit, alcohol permit, fire or fireworks permit, and even a noise permit. You'll also need to get permission from various government officials including the local police department.
While it might be overwhelming to figure out what you need and how to proceed, it's important to get all the permits and licenses to avoid problems with the law in the future. Skipping permits could get you into big trouble and you might have to shut down your event even before it starts. So do your research and start on the permits first, even before you begin planning your event, so everything will be ready by event day.
Invest in event insurance
Like I said at the very beginning of this post, you wouldn't believe how easy it is for things to go wrong at events, no matter how well-planned it is. Someone might get hurt, your equipment might get damaged, your stage might catch fire, or, at the very worst, you might even have to cancel your event.
In these situations, insurance could shoulder the unexpected bills. Recently, the All-England Lawn Tennis Club got a pandemic insurance payout of 141 million dollars, almost half the amount the club expected to lose when Wimbledon was canceled due to the COVID-19 outbreak. That insurance quite literally saved the day.
So make sure you're planning for the worst and get cover for all the cases (including uncommon ones) just to be careful. Most event insurance policies give you coverage only for general liabilities, however, you can purchase additional coverage for other cases like event cancellation, third-party damage, and non-owned auto insurance.
Conduct a risk assessment audit
A risk assessment audit is when you make note of everything that could possibly go wrong with your event along with possible solutions for it. You can also observe other similar events to get an idea of all the surprising things that happen. As an event planner, you also have a duty of care towards your event participants. You are responsible for their health and safety, so make sure you've noted all the potential health, safety, and security hazards. A basic risk audit would involve the following:
Doing a background check on staff

Assessing the suitability of the venue

Checking for environmental and other hazards

Reviewing your policies and making sure they're up to date

Analyzing how secure the premises are
Once you've conducted your audit, you can create your emergency plan. Keep information about health care providers, the fire and security team, and other officials on hand. Educate your staff to handle emergency situations. Some training on first-aid would also definitely help. Create a list of all possible risks and assign different staff members to check for those situations periodically. With proper planning, you can mitigate a lot of unnecessary risks. All it requires is that you're thorough.
Avoid copyright or trademark infringement
You might plan to have live music at your event or get a cover band for the after-party. Or maybe you want to show a couple of documentaries during the event. Well, all of these require special permission. By not getting permission, you violate copyright laws and risk paying a lot of fines. So be meticulous about what you're including in your event. Better still, don't use anything unless you've got explicit permission from the owner, have checked with law authorities, or know one hundred percent that it is from a public domain. This includes all music, videos, and photos.
Sometimes, it may not seem like a big deal. You might think it's just one photo or one video. What could go wrong? Well, a lot. An event planner was once almost sued for using statues that looked similar to the "copyrighted" Oscar statues. Another time, an event organizer was sued for misusing IMG's "New York Fashion Week" trademarks. So double-check or even triple-check everything that goes into your event. Nothing's worth the legal hassle.
Run an accessible and inclusive event
Your event should be accessible to all people without any discrimination or bias. Once, a man sued the Broadway show, Hamilton, for discriminating against visually impaired people. And sometime back, Claire Wasserman faced a lawsuit for barring all men from her event. Though she has no regrets about her women-only policy, it was a costly affair. So unless you've got some solid reason to back your decision, it's safer not to go that way.
However, accessibility doesn't end with just physical access either. Everything matters—your words, your approach, and your facilities. Some ways you can make your event more accessible and inclusive are:
Using Person-First Language and not emphasizing disabilities

Making the venue wheelchair-friendly

Including captions and transcripts on event websites

Allowing service dogs onto the premises

Providing assistance for people with impaired hearing or vision
To sum it up, keep all your attendees in mind when planning your event. If you can't think of any reason to do it, then do it for the law.
Draft detailed contracts
You'll be bringing in a lot of people to help you with your event. By defining the roles and responsibilities of each person—staff, sponsor, and vendor—you can save everyone a lot of trouble in the future. Spell out everything, including liability and termination. If you make changes to the roles later, be sure to amend the contract accordingly. Include terms for breach of contract and how to get out of the contract legally. Most importantly, get everything verified with a lawyer. Because when disputes arise and things get messy, the contract can help everyone understand where they stand and who's in the wrong.
Follow data privacy protocols
Almost every other day, we read about companies misusing data. From the big giants like Google and Facebook to small and medium businesses, everyone has come under fire for improper use of data. Over the past years, most countries have revised their data privacy regulations, with the General Data Protection Regulation (GDPR) being one of the strictest and most thorough policies in recent times. By complying with the GDPR (which is compulsory if your attendees are from the EU) and other common data protection principles, you can ensure that you don't cross any lines.
For starters, write a privacy policy detailing how all participant data will be used. Then update your consent forms and make sure you don't use any photos or videos of people without getting their consent. If you're using a third-party ticketing system, find out how that information will be used and how secure the system is. If there's a data breach, act fast. Inform everyone who has been affected by it. In such cases, you can also get help from a data breach helpline. Remember, by violating their data, you're violating their trust in you.
Don't forget to include the force majeure clause
If there is one clause that must be included in all event planning contracts, it's the force majeure clause. According to this, a contract is invalid if the event has to be canceled due to a force majeure, in other words, a superior force that's beyond human control. In such cases, the event planner cannot and will not be liable for anything.
The situation can be anything from bad weather and transportation problems to geographical restrictions, political decisions, and natural disasters. The only caveat? Something that includes all these circumstances should be included in the contract.
Finally, you are the only one responsible for your event. It's important that you be ready for the worst even as you plan for the best. Also, while you're at it, you should definitely invest in a good lawyer from the start. They know best, and, of course, no one dots the I's and crosses the t's better than them.
---
If, like us, you're more of a social person, let's connect on Twitter (@ZohoBackstage) and we'll keep you up-to-date with all the latest event news.
Nisha

Marketing and content at Zoho Backstage. Cultural misfit. Armchair traveler. Productivity geek. Sometimes, I write poetry. Sometimes, it rhymes.
Comments(
1

)
shs strands

October 27, 2021 at 7:25 AM

Really an interesting blog I have gone through. There are excellent details you posted here. Thank you for sharing this blog.
Leave a Reply
Your email address will not be published. Required fields are marked