5 online communities for event professionals
5 online communities for event professionals
Last Updated: December 24, 2021
1.1K Views
4 Min Read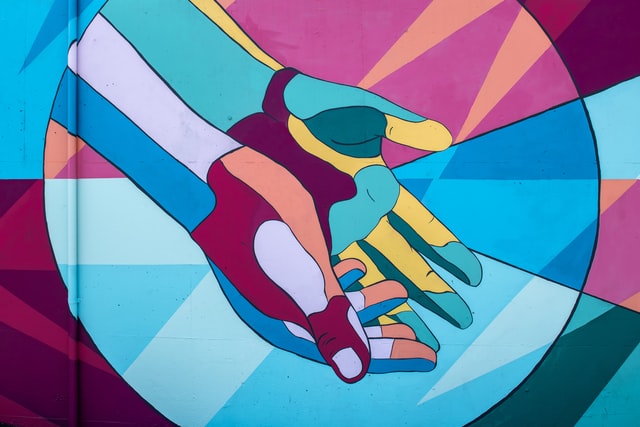 Joining a community of event professionals gives you excellent opportunities to expand your network and meet new people. Because these communities are often close-knit, they are also safe platforms for sharing your successes and failures while learning from others in the industry. You can discuss the causes that are closest to your heart, whether that's accessibility, sustainability, diversity, or even technology, and develop stronger event ideas as a result.
Whether you're a graduate just beginning your career or a veteran with a couple of decades of experience, joining an event community can open new doors for you—business partnerships, mentorships, or just avenues for entertaining, enlightening conversations. For example, when the social app, Clubhouse, started making waves towards the end of 2020, event professionals were some of the first people to get on the platform. Most days, they'd gather in a Clubhouse room to talk about the industry and exchange stories.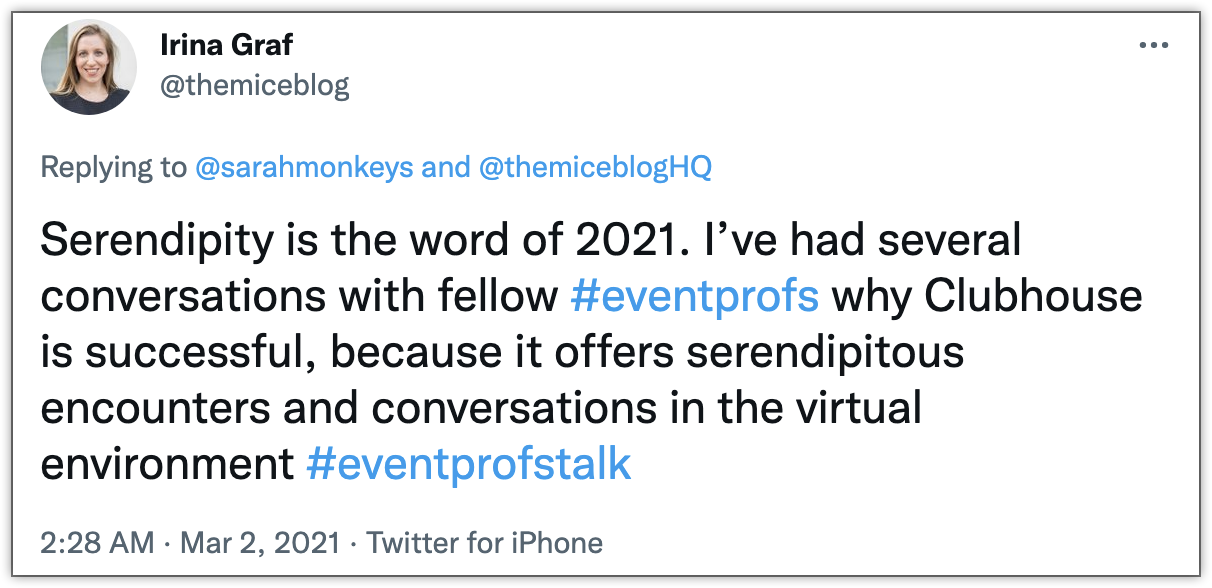 While Clubhouse is not so much the rage these days, there are other ways to find your circle. In this article, we list five very active, happening event communities that can help you meet new people and grow your career.
Twitter • Instagram • Facebook
Are you a productivity and wellness geek? A stressed-out event planner looking to improve your quality of life? Or maybe you just want a new productivity system because your current one is not working for you. If you're any one of these people, Planners on Purpose is just the place for you. Created by Naomi Tucker, this community is all about living a purposeful life. Not only does Naomi do one-on-one coaching, but she also hosts a book club and has a thriving Facebook community that you can be a part of. Oh, and did we mention she's got a free on-demand course about managing burnout?
Subscribe to The Green Room
Sign up here and get all the most relevant MICE industry content delivered right to your inbox once a month.
By submitting this form, you agree to the processing of personal data according to our Privacy policy.
The origin story of Event Planners Collective is as interesting as the community itself. What started as casual conversations on Clubhouse in 2020 has now become a thriving community of more than 11,000 members. It's headed by two event industry veterans, Martine Pierre and Nhychelle Lowe, who have a combined experience of over 20 years in the industry. Also, if you're hosting a Clubhouse room—they can connect you with a speaker or a moderator to join you on stage. So cool, right?
You can fill out this form to join the community and get involved in their events. They also have a standing event on the first and third Wednesdays of every month on the Clubhouse app.
LinkedIn • Instagram • Twitter
If you're passionate about inclusion and diversity in the events industry, Diversity Ally was made for you. Created by Ashanti Bentil-Dhue and Gabrielle Austen-Browne, Diversity Ally also has a diversity committee of senior event professionals "committed to championing diversity & inclusion with their peers."
And the best part is that there's something for everyone here—workshops (to learn how you can create a culture of inclusion at your events) and full-scale events like the Diversity in Events awards (where you can meet people like you, people who care about DE&I in the events industry). There's a lot more but we'll let you explore it yourself.
LinkedIn • Twitter • Facebook • Instagram
These last two years have been pretty difficult for even the most seasoned event professionals. It must have been infinitely more daunting for event management graduates just beginning their careers. If you're an aspiring event planner, the Event Grads community—created by Naomi Hollas, an even graduate herself—is the support network you've always wanted.
You only have to look at some of the testimonials to see what an incredible community it has grown into. Whether it's helping people find new jobs, make connections and expand their network, or discover opportunities to learn from industry veterans, the community has done quite a lot to make this difficult time a lot easier for event graduates.
LinkedIn • Twitter • Facebook • Instagram
If you're a corporate event planner and would like to connect with others like you, Eventprofslive is the community for you. Created by Kate Bullard and Michelle Rees in July 2015, Eventprofslive aims to create a space where corporate event planners can engage in peer-to-peer networking. The community also hosts one-off events with venues, suppliers, and industry speakers to educate members and help them make informed decisions.
Their annual membership fee is £150 and gives you access to a whole lot of benefits like monthly events, an online forum, and even access to their list of venues and suppliers. If you're a freelancer, a membership here could also get you new gigs. You can follow this link to apply for membership.
That's it with our list of five event communities. We hope you found this useful. If you join any of these communities or are part of any other community, let us know in the comments below. :)
---
If, like us, you're more of a social person, let's connect on Twitter (@ZohoBackstage) and we'll keep you up-to-date with all the latest event news.
Nisha

Marketing and content at Zoho Backstage. Cultural misfit. Armchair traveler. Productivity geek. Sometimes, I write poetry. Sometimes, it rhymes.
Leave a Reply
Your email address will not be published. Required fields are marked