5 brands that designed interesting event name badges
Last Updated: August 13, 2020
2.1K Views
5 Min Read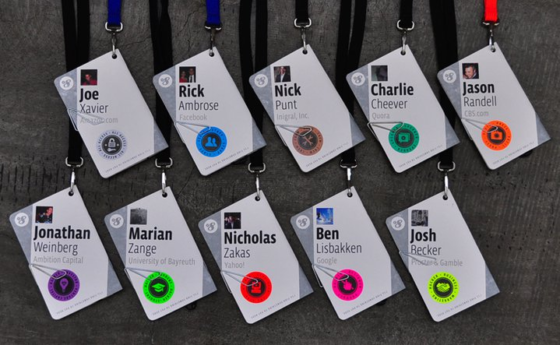 Remembering names from an event can be a daunting task. If done right, it can help attendees with familiarity and creating meaningful business connections, but if done poorly, it can land them in awkward situations. Having something concrete to look at that can tell them who they're talking to can make all the difference.
Enter event badges. While they may seem like nothing more than just a common way to identify attendees, an event badge can also carry more info about the event and the brand behind the event.
Since an event badge is central to the event networking environment, it's safe to say that they are a critical part of any live event. They're also an essential way for event organizers to create a brand identity for their event. As most participants save them as a souvenir to remember later, it's important that you take good care in creating unique and creative designs while still maintaining the purpose of the event badge.
Over the next few blogs, we'll be covering best practices for a badge design. Today we're going to start by looking at some events that made a mark with their badge designs and how they've changed over the years.
C2 Montréal—from smart to sustainable
Back in 2017, when C2 Montréal was attracting more eyes, they introduced smart badges that could connect to share contacts or make cashless payments. This badge served as a medium to form new connections so that the focus remained on networking face-to-face and not being glued to mobile phones.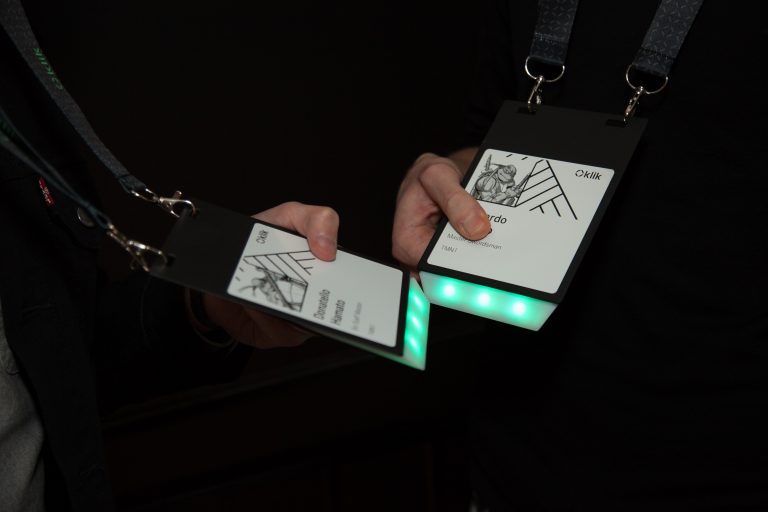 However, with the rise in concern for environmental sustainability and 7,500 people participating every year, C2 Montréal decided that it should lead by example and strive to minimize its ecological footprint. With this agenda, they've decided to recover as many badges as possible for reuse.
---
Subscribe to The Green Room
Sign up here and get all the most relevant MICE industry content delivered right to your inbox once a month.
By submitting this form, you agree to the processing of personal data according to our Privacy policy.
---
DEF CON badges—the one with a challenge
Being one of the oldest running hacker conventions (active since 1997) and consistently having ~30,000 attendees, the infamous hacker convention DEF CON is also widely known for its badge design.

Year after year, they always come up with exciting features for their attendee badges. Using several engagement strategies like sophisticated puzzles, hackable circuit boards, level-based quests, wall-mounted badge readers, and many other interactive social elements, DEF CON delivered an experience so remarkable that even after the events were over, people still talked about the badges.
PCMA's sustainability badges
Sustainability is a great theme that brands can use in many aspects of their events. No matter what domain you're in, there is nothing more admirable than a company that shows mindful conscience for keeping our planet green and our practices eco-friendly. By promoting a greener lifestyle and demonstrating sustainable ways, you not only reduce your own carbon footprint but inspire others to do the same.
PCMA—the Professional Convention Management Association—used recycled and recyclable materials in place of plastic to make the sleeve and lanyard of their badges. Initiatives like these show your brand's commitment towards sustainability and environmental responsibility.
Sustainability is not the only benefit of going eco-friendly. Your operations can also save a lot of money by reusing materials or by finding natural alternatives.
KiCon's 3D-Printed badges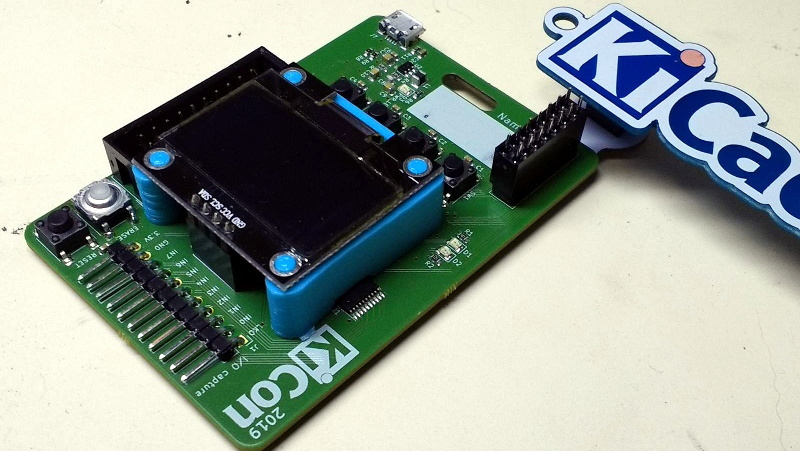 Last year, during their first-ever hacker event, KiCad surprised their KiCon attendees with a 3D-printed, open-source hardware badge. The badges were made from a stationed 3D printer and the circuitry was a functional interface made from low-cost hardware with buttons and a display unit. This ultimately set the tone of the event and instantly helped people focus on its theme.
Even after the event ended, there were attendees who were inspired to hack and play around with the badge.
Facebook F8's badge doubles as an event guide
In 2010, Facebook's annual developer conference, F8, had an innovative design concept for their event's badge. It also doubled as the agenda with a navigation map for the city.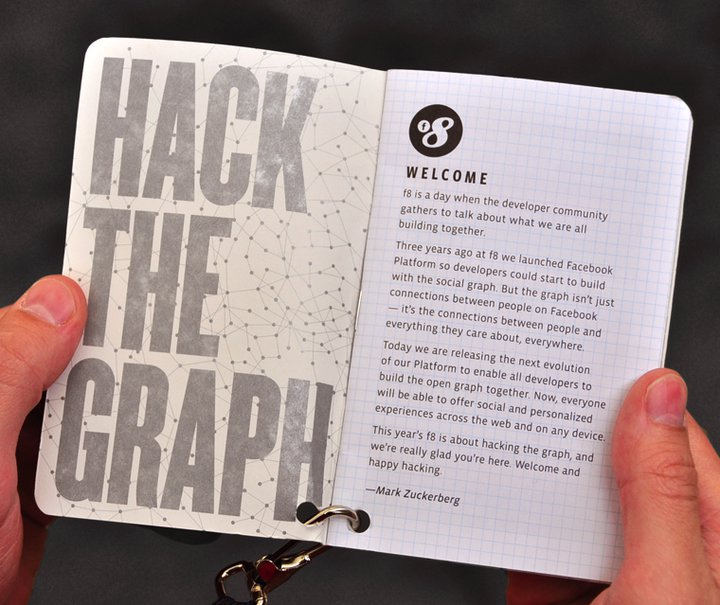 F8 invites developers from around the globe to witness the release of exciting features, brand new APIs, and important product announcements. By designing the badges as a booklet that included all the useful details such as directions through the city, full agenda breakdown, and a timeline view of all sessions, F8 was able to provide everything an attendee would need to know right in their event badge. Including a street map with directions on how to get to the venue was especially helpful for those who flew in from various parts of the world.
Attendee badges occupy a central role in the event programming process. They may just be everyday objects intended for a simple purpose, but you can enhance the badge-wearing experience by employing a myriad of technologies such as RFID's, barcodes, Near Field Communication devices (NFC), 3D Printing stations, and more. After all, the one thing that all attendees have that reminds them of the event is the badge they wear throughout it.
What's more? Brands convey more through the event badge than you think.
For instance, badges that have a low carbon footprint convey the brand's commitment to sustainability and, more importantly, promote a greener lifestyle. While badges that employ cutting-edge technology to streamline productivity or engagement are examples of brands reflecting their innovative side.
In closing, event badges can be a powerful tool for your brand to provide attendees with a memorable experience. With the right idea and the best tech stack, your brand can find an economic, eco-friendly, personalized, social, and immersive approach to greeting visitors at your next event, and, in the process, gift them something they will love to take home.
---
If, like us, you're more of a social person, let's connect on Twitter (@ZohoBackstage) and we'll keep you up-to-date with all the latest event news.
Veena

I stalk event trends. A marketer for Zoho Backstage. Love music from the '60s and '80s.
Leave a Reply
Your email address will not be published. Required fields are marked