What the future holds for event planners and how to prepare for it
Last Updated: July 7, 2020
2.6K Views
7 Min Read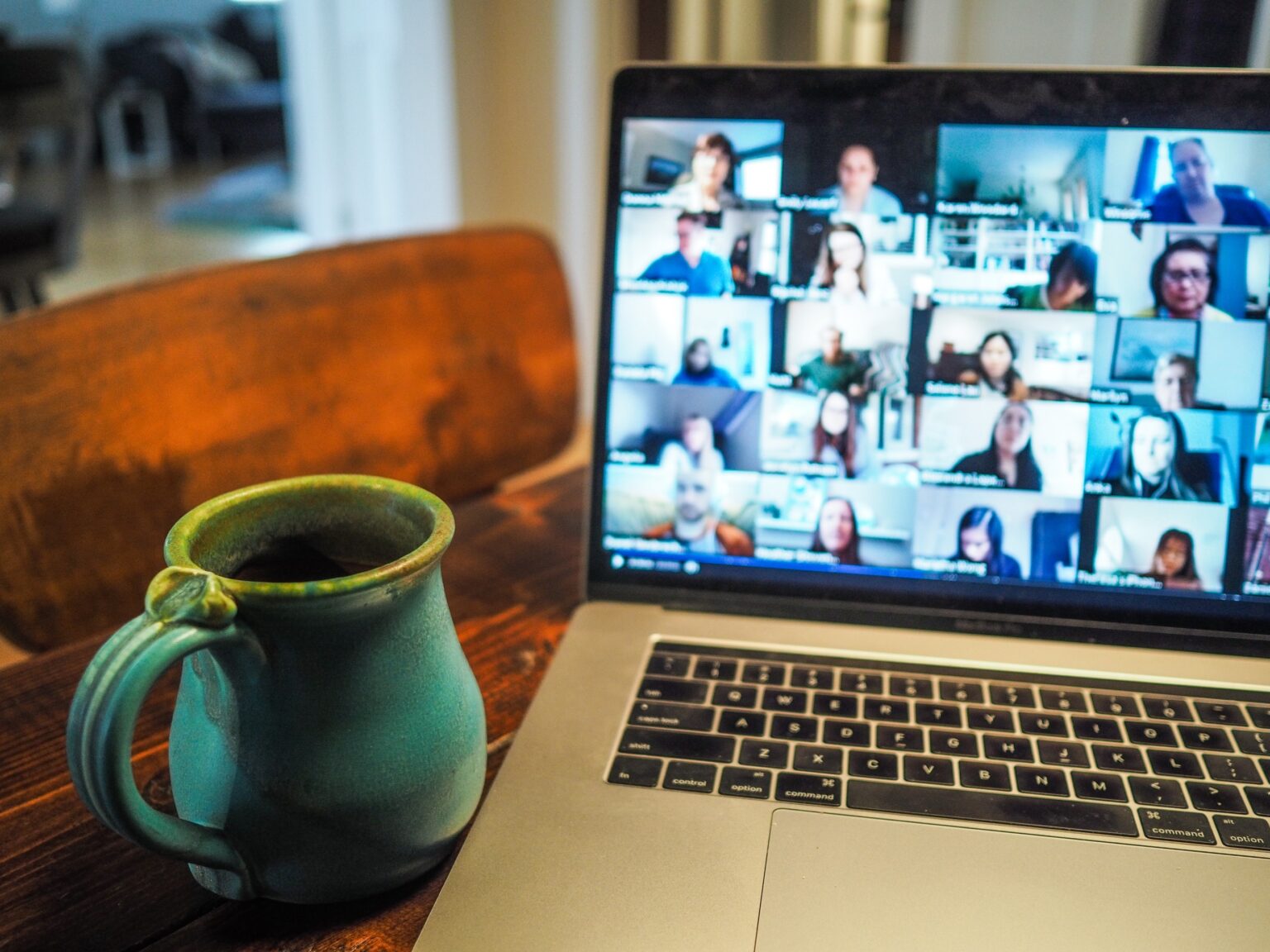 Let's face it, 2020 hasn't been very kind to the event industry. Not only did the pandemic lead to numerous cancellations, it also led to an economical imbalance in many sectors, including the event sector. What surprised the world is how swiftly and dynamically event planners channelled their efforts to come up with a solution.
For some, it's resorting to virtual platforms to deliver a very different and exciting event experience. And for others, it's picking up a job at a supermarket or extending help to tackle the pandemic 'til it's time to get back to business.
Either way, it's clear that however hard the situation gets, these event planners have resolved not just to survive, but also to thrive—and we believe they will. But they still have questions that worry them. What will the aftermath of all this be? When everything reverts to normal, will the events resume in their usual way, or will there be a new normal?
How are event planners responding to the situation?
Even before the pandemic arrived, a few organizers were notified about the possibility of danger. Most event organizers, for obvious reasons, were reluctant to postpone their events. We even saw some planners coming up with a workaround by installing more hand sanitizer at the venue. However, with the increasing number of cases and the lockdowns being enforced, the reality hit hard, and most of them came around to canceling their events outright. Even Tokyo Olympics 2020 and IPL 2020, some of the largest sports events, were affected.
While sports events, concerts, and other live events had no alternatives, conferences, trade shows, and meetups found other ways to ensure that the show went on. So what's next for these events? Let's find out.
Virtual events: The second life
Event technology companies were quick to extend a helping hand. Most companies are working around the clock to deliver new virtual tools to event planners. Some companies are going out of their way to provide intelligible how-tos and remote support services to help event planners step up and run their virtual events successfully. One such example of a successful virtual event is Adobe Summit 2020, which was pulled off entirely by Adobe.
Postpone
If you've opted to postpone an event, your journey of recovery and re-planning will start with finding a new venue to host the canceled event. Hopefully, your contract covers this by letting you use the same space for a future event. It'll surely save you time and money. However, if you are planning to change your location, it'll be challenging to get the dates and block the venue. For such cases, it's a good idea to stay in touch with the hotels, logistics, and other vendors and keep your research ready to gauge your possible options.
Remember that there will still be travel restrictions for a while, so if you're expecting attendees from different regions, stay updated about their travel policies. Consider the possibility of a hybrid event or simply postpone 'til travel opens up again.
Cancel
The decision to cancel an event was a hard pill to swallow for many planners and came with a very different set of challenges. These included handling ticketing platforms that did not have refund processes in place and manually handling bulk ticket cancellations. Some companies quickly came up with a fix to handle these cancellations, while others just decided to remain deaf to the event planners.
So if you are planning to cancel, check with your ticketing partner about their updated cancellation and refund processes. Make changes to your refund policy for clarity and keep your attendees informed about when to expect the refunds.
---
Subscribe to The Green Room
Sign up here and get all the most relevant MICE industry content delivered right to your inbox once a month.
By submitting this form, you agree to the processing of personal data according to our Privacy policy.
---
How will the pandemic affect the event industry?
This is possibly the best time to rethink how closely events need to be monitored. Largely, the event community will now keep multiple plans ready to handle the potential risk of cancellation. As an organizer, when the time is right, you need to act faster and more cost-effectively to pull the events together.
Why cost-effective, you ask? Experts are anticipating a recession, and it is not going to make the recovery process any easier. Because of the financial strains, events in the near future can expect to see less footfall as it'll get financially difficult for attendees to purchase tickets.
The tougher part will be getting people to the events. Initially, it'll require more convincing for you to get attendees to an in-person event. Be patient with your approach; the fear will take its due time to subside.
What are the key takeaways for event planners?
The pandemic was a wakeup call for the majority of the event industry. Instead of merely looking at pricing, features, and benefits, they are now adding contract clauses and technical support to their checklist. During this time, we've all learned some lessons the hard way. Here are some of the takeaways that event planners need to keep in mind.
Who to trust?
When the canceled events became a harsh reality for the organizers across the globe, some vendors saw this as an opportunity to capitalize and left event organizers with nothing but dismay. Some software tools that claimed to be the event planners' savior soon turned into their worst nightmares. While there are generous companies offering free tools to run virtual events, a few registration platforms are charging fees for already-sold tickets to a canceled event.
To all event planners reading this, the events community stands by you. Make sure to spread the word about any bad experiences to create awareness about the real intent of these companies. And when the crisis ends, you'll know whom not to trust.
Read the fine print
If you're feeling cheated by your vendor or tech partner, don't worry, you're not alone. The biggest takeaway for the entire industry is to carefully read and understand the contract they are getting themselves into. Overall, the event planners need to be very clear about the cancellation clauses and need to completely know the workflow and timeline for event cancellation. Get external help, if required, to review and break down the deal for you in more comprehensible language.
Technology can be a boon
Time and again, technology has come to the rescue. In this case, event tech companies stepped up and offered solutions for planners to go remote. Even still, transitioning to a virtual event came with the burden of having to understand the tools that these events are being hosted on. Many speakers and planners pushed themselves to take the training and are now comfortable with the tools. The reluctance was huge, but the fantastic event planners, resolute to serve their attendees, made it all happen!
The industry is now hoping to see a paradigm shift towards more technologically sound events and more opportunities to play with tech.
Prevention first
The last and the most important lesson is to pay attention to what preventive measures need to be taken at events. It's critical that organizers understand the repercussions of not taking sufficient precautions. Prevention will always be better than a cure. Perhaps no handshakes for a while?
Virtual events or hybrid events—what will be the new normal?
While people believe that virtual events will become the new normal, will a video interface ever be able to deliver the experience of face-to-face interactions? Most importantly, will the purpose of networking and brand visibility be fulfilled by these virtual events? It's a hard thing to conclude; currently, most organizers are tied by their situations to resort to virtual, but some events work best with in-person participation, like sports and concerts.
This, for sure, has given rise to a new buzzword in the events community, which is "Hybrid." As the term denotes, it's a mix of virtual and in-person events—a webcast of an event that's happening live somewhere. That sounds cool, right? It will surely increase the accessibility of the events and make it possible to attend virtually for those who cannot travel. But will all this lead to everyone appreciating the value of face-to-face events more than ever? Only time will tell.
For now, we know there are tough times ahead, and we are confident that the incredibly resilient event industry will make it through them. We'll work hard and smart and—most importantly—together to overcome the challenges ahead of us. If we do this, we'll get back to the good times (or maybe better times) soon.

We hope that you are healthy and in good spirits. Stay safe. Stay strong. Stay positive!
---
If, like us, you're more of a social person, let's connect on Twitter (@ZohoBackstage) and we'll keep you up-to-date with all the latest event news.
Comments(
1

)
coordinating an event

January 22, 2021 at 4:46 PM

really informative posts
Leave a Reply
Your email address will not be published. Required fields are marked