10 designations to boost your credibility as an event professional
Last Updated: December 28, 2020
4.9K Views
8 Min Read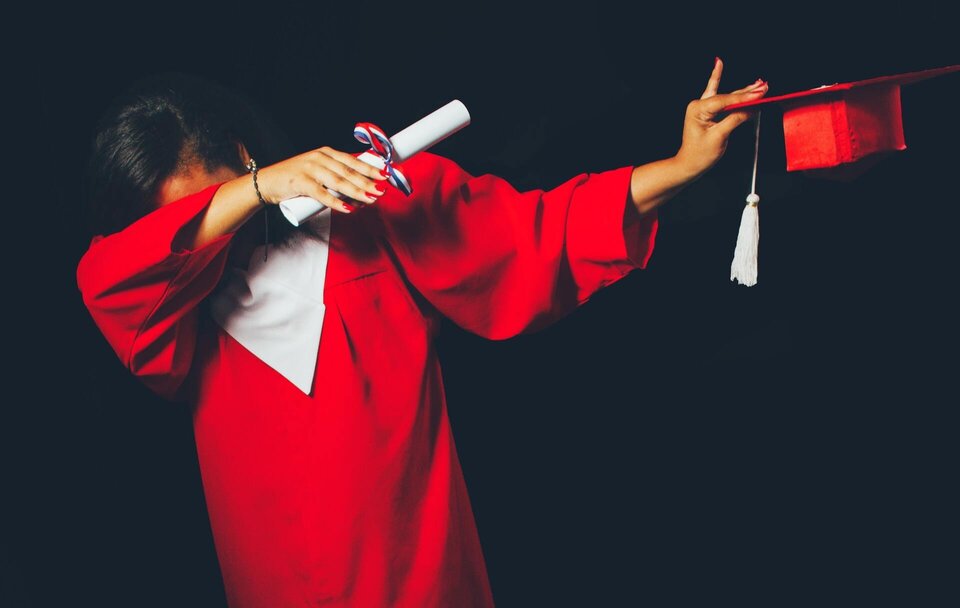 Unlike most industries, event management doesn't have many academic attachments (degrees, courses, credits). Only now are universities including event management certifications in their curriculum and even then, it's usually as an addendum. Most event professionals come from a variety of unrelated fields—marketing, administration, management—and they come because they've found a passion for it. But learning on the job and winging it can only take you so far.
That's where professional event planning certifications come in. They do for event management what universities have done elsewhere for hundreds of years—they give you a few coveted letters to add behind your name. These—such as CMP, CMM, CPCE—are a sign of your expertise and credibility, and even one certificate from a well-known event association can go a long way in increasing your earnings. In this post, we look at 10 important event industry designations and how you can get them.
Certified Meeting Planner (CMP)
Introduced in 1985 by the Events Industry Council (EIC), the CMP certification is today, an internationally recognized mark of mastery in the MICE industry. The goal of the CMP certification is threefold:
Provide knowledge

Promote credibility in the MICE industry

Preserve the standards of practice
Most companies prefer hiring someone who is CMP-certified as it's proof that they satisfy industry standards. Currently, over 11,000 professionals from 55 countries hold a CMP certificate, which is valid for five years, after which you have to apply for recertification.
How to earn a CMP certification
The good news is that you can apply at any time. The not-so-good news is you've got to be approved by the council before you sit for the exam. This approval depends on your education and experience related to the events industry. You must demonstrate your capability as a proficient event planner. Once your application is approved, you should take the exam within a year. The exam is offered year-round at secure testing centers onsite and secure remote proctoring virtually through their testing partner, Prometric.
---
Subscribe to The Green Room
Sign up here and get all the most relevant MICE industry content delivered right to your inbox once a month.
By submitting this form, you agree to the processing of personal data according to our Privacy policy.
---
Certified Association Executive (CAE)
This is not an events industry certificate per se, however, it holds a lot of clout in the industry. Awarded by the American Society of Association Executives, it shows that an individual is excellent at managing an association (organization or team). CAE certifications are valid for a period of three years, after which you have to renew it. This is done to ensure that you are keeping up with the times and have the competencies to rise to new challenges.
How to earn a CAE certification
To apply for the CAE certification, you've got to meet certain education and experience requirements and sign a pledge to uphold the ASAE's Standards of Conduct. Once your application is approved, you can sit for the exams at any of the scheduled test sites globally at Scantron testing centers. It is a four-hour, computer-based test, and results will be mailed to applicants six weeks from the last date of the testing window. Exams are held twice a year in Spring (usually May) and Winter (usually December).
Get more information on the application procedure
Certified Special Events Professional (CSEP)
The International Special Events Society created the Certified Special Events Professional (CSEP) designation in 1993 to recognize "event professionals who have successfully demonstrated the knowledge, skills, and ability essential to perform all components of a special event." You'll need a recertification every five years.
How to earn a CSEP certification
Event professionals with three or more years of full-time experience in the special events industry—private events, sporting events, public events, festivals, and fairs—can apply for the certificate. Approved candidates can pay a $600 USD exam fee and take the exam during one of the 15-day testing windows, which are offered four times per year.
Certified Professional in Catering and Events (CPCE)
This designation is offered by the National Association for Catering and Events for people working in the catering and events industry. Considered by many to be the industry's most prestigious professional certification, it comprises eight core modules: accounting, beverage management, catering services, contracts & agreements, food production, event management, human resources, and sales & marketing. Recertification is required every five years to maintain the designation.
How to earn a CPSE certification
To apply for the CPSE examination, you are required to submit an online application form with details about your experience in the catering and events industry, a Supervisor Verification Form, and the education contact hour documentation. Once your application is approved, you can pay the exam fee of $525 USD (group discounts are available for five or more participants) and purchase the course material. The exam itself consists of 175 multiple choice questions and can be taken online or in paper format. You can take the exam on a date of your choice by emailing cpce@nace.net after your application is approved.
Get a complete overview of the certification
Certified Conference and Events Professional (CCEP)
The Association of Collegiate Conference and Events Directors-International launched this certification for event planners working in the collegiate conference and event management sector. Their goal is to "elevate their professional standards" and encourage "expanded knowledge through individual inquiry, participation in the profession and the Association." You have to recertify every three years.
How to earn a CCEP certification
First, only members of the ACCED-I can apply for certification. Once you've enrolled as a member you have to satisfy one of these requirements:
A minimum of 36 months of full-time work experience in the Collegiate Conference and Events industry.

24 months of full-time work experience in the Collegiate Conference and Events industry and a university degree (can be a Bachelors or Masters) in a field related to the same.
If you are selected, you can pay a non-refundable fee of $375 USD and enroll in their program, which you have three years to complete. CCEPs will get a plaque with their name inscribed as a symbol that they've completed the program.
Find a complete overview of their program
Certified Government Meeting Professional (CGMP)
This certification is aimed at event professionals and suppliers working in the public sector. This is the highest designation available for government meeting professionals—the ones who come under the rules and regulations of the federal government. It has been designed by the Society of Government Meeting Professionals (SGMP) to provide people with an understanding of the rules affecting government meetings and "increase the exposure and importance of the government market." You have to recertify every three years to maintain your certificate.
How to earn a CCEP certification
Applicants no longer need to be a member of SGMP to qualify for the certificate. The only current requirement is one year of experience in the hospitality industry. The registration fee is $595 USD. The CGMP handbook costs an extra $95 and should be bought separately. This course has seven sections covering topics ranging from federal budget and appropriations to federal travel regulations, risk management, and protocol. All of this will be explained to registrants over a three-day period, after which they can take the examination. The exam consists of 100 multiple choice questions with 85 correct answers being the passing score.
Find more information about the certification
Digital Event Strategist (DES)
The Digital Event Strategist certification is an online course offered by the Professional Convention Management Association (PCMA) to help event professionals leverage event technology and create successful digital event strategies. The course is especially useful in the current climate with virtual and hybrid events leading the future of the events industry. It's also a good option for event planners looking to upskill.
How to earn a DES certification
This is a self-paced online course with five modules that can be completed on a weekly basis. It also comes with "expert hours" with a live expert. It costs $895 USD for non-members and $745 USD for members. Group discounts are also available. Once you complete all the modules, you have to take a final exam.
Certified Meeting Management (CMM)
This is an extensive education program provided by Meeting Professionals International (MPI), in collaboration with Indiana University. Academic in nature, it is more of a graduate school experience than professional training. You get to learn from business university professors, consult with peers, do case studies, and create a final "capstone project."
How to earn a CMM certification
To qualify for the program, you are required to have a minimum of seven years of experience in the MICE industry with at least three years in management and two years in profit and loss responsibility. This is a 15-week program that "packs the highlights of a world-class graduate degree program into four days, followed by eight hours of advanced-level online coursework and a final project focused on solving a real-world, work-based problem." The program cost is $4400 USD.
Check out a thorough overview of the course
Certified Quality Event Planner (CQEP)
Established by the Management and Strategy Institute, the CQEP is good for beginners in the events industry as it is essentially a crash course on event management fundamentals like strategic planning, budgeting, publicity, risk analysis, contingency planning, and more.
How to earn a CQEP certification
You don't need any prior experience to enroll in this course. It costs $299.95 USD and comes with online study materials. A self-paced course, you can complete it at your convenience within one year from the date you bought it. Once you're done with the course, you will have to take a three-hour online examination. After you complete the course, you will get 30 Professional Competency Units from MSI.
Find a full overview of the course
Industry designations are an excellent way to show your proficiency in the field. They also show clients that you're serious about your career and will work to update yourself. Finally, if you're an event professional nearing retirement, you can apply for Emeritus status so your certificate doesn't expire. This doesn't cost much and you get to keep the certifications you worked so hard to earn.
---
If, like us, you're more of a social person, let's connect on Twitter (@ZohoBackstage) and we'll keep you up-to-date with all the latest event news.
Nisha

Marketing and content at Zoho Backstage. Cultural misfit. Armchair traveler. Productivity geek. Sometimes, I write poetry. Sometimes, it rhymes.
Leave a Reply
Your email address will not be published. Required fields are marked