Delegating responsibilities: the secret to running a successful virtual event
Delegating responsibilities: the secret to running a successful virtual event
Last Updated: July 7, 2020
1.4K Views
5 Min Read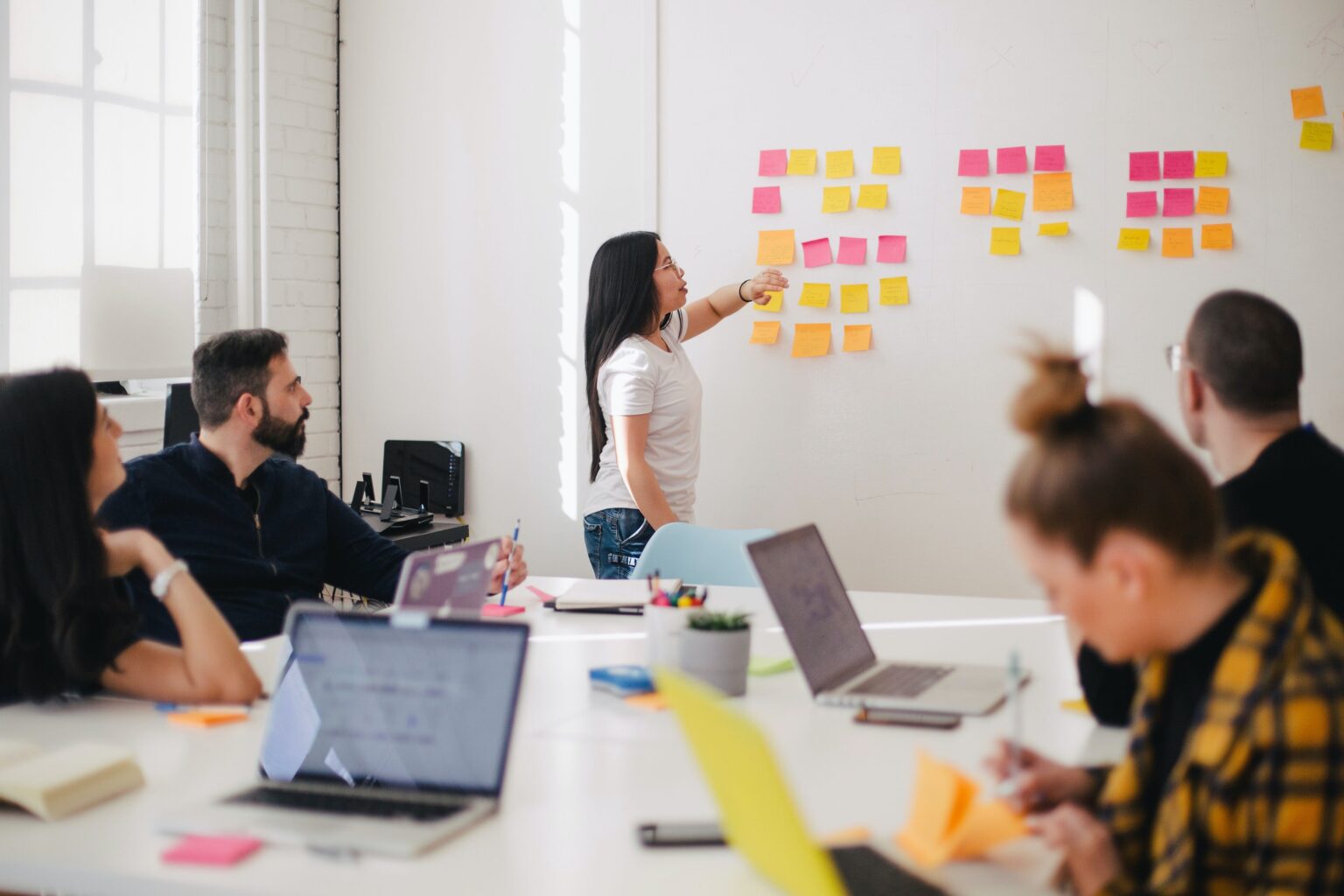 Going virtual has changed how events operate, from getting registrations to engaging attendees to running the sessions.
Event management is surely neither simple nor a one person job, and unless you learn to distribute tasks to your staff, the event might not turn out the way you had idealized it. Though it may appear interesting and feel quite natural to take charge of all activities that are necessary to run an event as you've planned, executing it single-handedly is more a dream than reality.
Three reasons to share your event responsibilities
We all know that helping hands make light work. Here are some other important reasons to share event functionalities:
Shift focus from the event process to attendees
While running an event seamlessly is important, ensuring your attendees are having a good time is paramount. Sharing your responsibilities gives you more time to interact with your participants and drive engagement. This ensures that your event delivers the experience that you promised your attendees.
Involve your employees and make them feel valuable
Nothing motivates an employee like doing an important task that leads to the success of an event. Channel your employees' skills and interests to achieve the best in each aspect of the event. Let's not forget that running an event is the greatest example of working together as a team, and when done right, an event organizer can do wonders.
Assign tasks to specialists for maximum output
Managing a virtual event involves various tasks including marketing the event, getting registrations, engaging attendees, fixing technical errors, working out a Plan B in case of failure, getting feedback, and more. Each of these numerous tasks requires a specialized skill set to complete. Instead of you being the jack of all trades, choose people who are a master of one. This way, your team will excel in each vertical while also achieving a great overall event experience.
Now that we've seen why sharing event responsibilities is important, let's see how you can do it.
Breaking down event responsibilities into concrete roles
Defining roles and assigning them eliminates bottlenecks without compromising accountability in a defined process. Like any in-person event, your employees will want to know their job descriptions and KPIs.
Let's look at all the activities in a virtual event and identify the respective roles that'll cater to it:
Event lead: From event ideation to making the decision on the course of the event, the event lead takes care of everything. They decide the core theme of the event, participant demographics and psychographics, the event's strength, target revenue, who the speakers would be, how many sessions can run in an event, and more. In short, an event lead is the owner/director of the event.
Sponsorship manager: Sponsorship plays a major role in generating event revenue. A sponsorship manager should be someone who understands the business and event niche. They should know the right sponsors they should reach out to and be ready to ask for sponsorship, ensuring a mutually beneficial scenario for both the event and the sponsors.
Production lead: Running an event virtually doesn't necessarily mean sitting at home in your boxers. If you decide to broadcast from a studio setting, you'll need a production lead to help you with the set up, lighting, videography, and audio. The production lead's job is to ensure that the host, speakers, sponsors, or anyone who is going to be recording or livestreaming their show is presentable on screen.
Creative director: Amongst all the events that happen, what sets you apart? The creative director comes up with creative ideas to keep the event live and interesting by conducting games, live sessions, spot prizes, and other engagement campaigns.
Social media manager: From spreading the word about the event to maintaining the brand presence to handling queries and feedback during the event, everything goes into social media. A social media manager maintains the brand voice and outlook of the event on social media. They manage the event reviews online and share event updates instantly.
Event reporter: Events will gain popularity only when important aspects of the event are reported and highlighted. Event reporters are most often influential people who instantly pick and point out event activities and noteworthy moments.
Digital analytics manager: When all your attendees are online, it requires a dedicated person to watch and analyze the event's interest and engagement. Checking the number of website visitors, conversion ratio, engagement metrics, most talked about speakers or sessions, and other similar metrics are part of a digital analytics manager's role.
Technical admin: With the idea of virtual events just picking up, it's good to expect technical glitches in the newly built software. The technical admin analyzes these glitches, reports them, and announces an alternative to the event participants. Attendees and speakers who aren't tech savvy will need assistance through email or by phone, which will be taken care of by the technical admin.
Roles specific to virtual events
Just like in-person events, online events have specific needs for sessions to run like clockwork. Here are some roles that can help you do that:
Host/speaker prep: Online sessions, webinars, or other interactive sessions should have a session host who opens up the session, introduces speakers, and runs the course of the session. The host should also train the speakers before the session and discuss the goal of the event and the value the attendees expect to derive out of the sessions.
Session moderator: Chat is the easiest way for attendees to interact with the speaker during the session. However, answering every question or having any conversation during the session while also running the session is nearly impossible for a speaker. A chat moderator answers basic questions and filters the important questions for the speaker to answer during or after the session.
While all the above listed roles are basic—some of which are suggested by PCMA's Digital Event Strategist course—an organizer could come up with various others to ensure that the show runs without any glitches. From what we've seen today, some of the roles for an online event are the same as an in-person event, while some new roles have emerged to keep the show running. This means there's a high possibility that the online event space will create more job opportunities in addition to that of the in-person event.
---
If, like us, you're more of a social person, let's connect on Twitter (@ZohoBackstage) and we'll keep you up-to-date with all the latest event news.
Veena

I stalk event trends. A marketer for Zoho Backstage. Love music from the '60s and '80s.
Leave a Reply
Your email address will not be published. Required fields are marked