Best practices to make virtual events engaging for your attendees
Best practices to make virtual events engaging for your attendees
Last Updated: July 7, 2020
942 Views
7 Min Read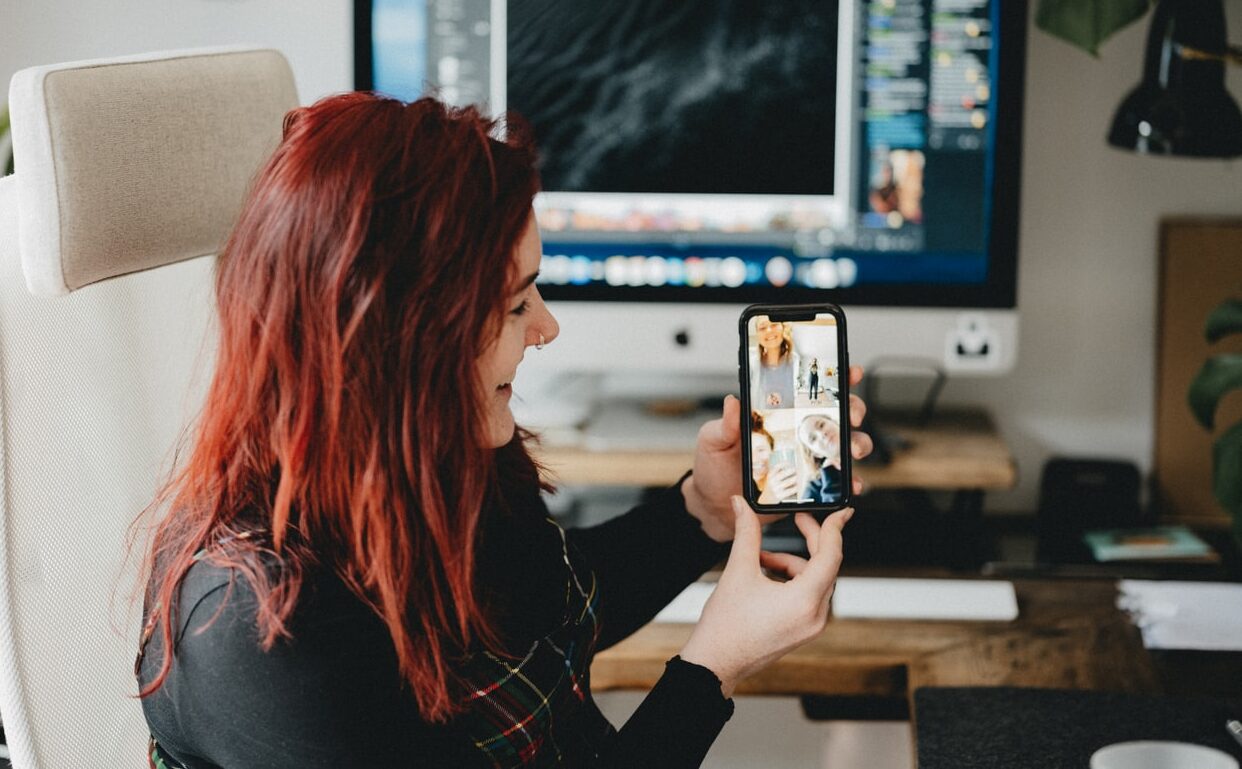 Do you know the average attention span of adults? According to a study by British bank Lloyds TSB, it's only five minutes.
If you stumbled upon this article, chances are you've already made up your mind to host your event virtually. Once you've decided to roll up your sleeves and get down to business, the first question you ask yourself is, how do I make this event as engaging as an in-person event?
We'll give you some simple yet impactful advice: you don't need to strive to deliver the same experience. The world is everything but usual these days, and it's time to deliver some new and unique experiences.
While virtual events are known to be cost-effective and environment-friendly, engaging attendees in a virtual event is no easy feat. Attendees have the power to log off at any time, which makes it all the more essential for planners to work on how to keep them engaged. We're here to help you discover ways to keep your audience hooked and entertained.
First, decide on a format for your event
Before we get into discussing ways to engage your attendees, take a quick look at different possible forms for your virtual events:
Single session live
Multi-session live event
Pre-recorded
Pre-recorded with live Q&A
Your approach to engaging attendees depends a lot on the format you choose. For instance, delivering event tickets with a link to join the session might work for a single session event, but for a multi-session event, sending an agenda with links to meetings is a great way to ensure that your attendees can easily access all parts of the event. If you're looking for some inspiration, check out how Altassian and Cisco pulled up their virtual events.
Tip: Remember to accommodate your attendees' various time zones and include more breaks than usual on your agenda.
What defines virtual event engagement?
While the format of the sessions changes the ways attendees can engage, the underlying aspects that can make or break the course of your event remain constant. Let's talk about how you can work on these aspects to deliver a memorable virtual event experience.
Content Aspects
Yes, content is the king—now more than ever. Naturally, you're faced with the challenge of refining your content to motivate visitors to attend the session. You don't have to be an expert to get the content right.
The first step to getting the word out about your event is an impressive event website. Think of your event website as an elevator pitch to your visitors. A fully branded homepage with details about featured sessions, speakers, and reasons to attend goes a long way.
When you have your website ready, it's time to think about the speakers and attendees.
Speaker Playbook
Speakers are one of the main attractions for people attending the event. It's always a good idea to prepare a guide for speakers so that they are well-prepared for the format of your event.
Along with the choice of speakers, the quality of content in their sessions can leave a lasting impression on the audience. Carefully tailor every piece of information in your speakers' presentations in a way that keeps the attendees involved. Pick out a few topics around attendees' pain points and address them during the session.
Attendee Handbook
It's safe to assume that not all your attendees are tech-savvy. Naturally, a handbook for your attendees with instructions on how to join, what to expect, and other FAQs will be helpful. This will not only prepare the attendees for the setup, but will also reduce the burden on your technical support staff handling the issues behind the scenes.
Tip: During the sessions, give your attendees time to take notes.
Video Production Aspects
It's an era of visual content. Videos have the power to evoke emotion, communicate information efficiently, and hold viewers' attention. To deliver such experiences in virtual events, videos require good pre-production work to make them fully branded, engaging, and highly interactive.
To create great and memorable content for your online events, you'll need talented professionals who can integrate graphic design, branding, motion graphics, interactive design, video, and audio with well-prepared content. If you don't have such creators in-house and hiring isn't feasible, consider bringing in outside help. Since online events have lower overhead costs than live events, consider using some of those savings to pay for creating high-quality videos. Use videos to connect with your audience and keep your attendees glued to the screen.
Illustrations are a known way to communicate complex ideas in a more comprehensible and engaging way. Experiment with your presentations and explore new interactive ways like illustrations in the presentations to keep it simple and interesting. You can also try storyboarding how your event will unfold before you start your session; this will make sessions light and will give your attendees a heads-up of what to expect. We know what you're thinking, is it all worth the effort? Look at it this way—it is going to be an engaging asset that you or your attendees can reuse! You can also consider giving these as a giveaway to the attendees after the event.
Networking Aspects
This is where the real challenge of attendee engagement comes in. During the event, you need to keep your team on their toes. Here's a list of some good practices that will help.
Have someone to host your events
In an unexpected situation like the speaker logging in late, or the attendees taking time to join the session, a host can continue to keep the viewers engaged and updated, so they don't log out of the session. And not just that, the host can even take care of the attendees while you transition from one session to another.
Opt for online discussion tools
It can be hard to get people talking; the first quintessential for this is a reliable communication platform. Most virtual event tools have come up with solutions like chat rooms and discussion forums for this. But if your event solution doesn't have this feature, don't worry. You can always use Discord, Reddit, and other free platforms to help people interact. These messaging tools will allow attendees to foster connections and network virtually.
Tip: Have a dedicated networking time and incentivize attendees to be a part of it.
Make use of custom forms
No one wants the breakout sessions to be full of awkward silences. Prepare a detailed registration form and collect data like the attendees' interests. This way, you can create chat groups and breakouts meetings for people with similar interests.
Keep them involved
You have to ensure your attendees are actively listening. Start a poll during the session that is in sync with the ongoing discussion or make time in the middle of the presentation to take some questions, rather than taking them all at the end. Also, keep chatting with the host to make the session more conversational.
Use social media
There is no better time to promote your brand's social media presence. Conduct a Twitter chat or create a hashtag for your event. Before the event day, make an Instagram, Twitter, or Facebook announcement to talk about what to expect. On the day of the event, assign a team member to keep posting about what was happening during the sessions.
Like we said earlier, your speakers are the best advocates and it's time to use their social clout. Ask them to promote your event and their session on social media. It's a two-way street and your speakers will also thank you for helping them grow their network.
Importance of email campaigns
Emails are going to be a significant source of communication with your attendees. Whether you are sending a follow-up email or asking them to check out some resources, at every point, you have to ensure that the communication mails are enticing enough to keep the attendees interested. Your post-event follow-up needs to happen quickly.
Risk analysis to avoid pitfalls
Plan for what could go wrong and prepare your team for any situation, such as connectivity issues or a problem in the chatroom. Having a risk analysis like this will leave close to no room for the unexpected to happen. Appoint a technical support person in each session to avoid any delays in reporting and resolving issues.
It's always good to have a backup plan ready. Social media can be your blessing in disguise for such situations. Plan a live stream on your Youtube channel or Facebook. You don't need to advertise this; it will just be a backup to switch in case your streaming platform fails.
One thing is clear—setting up and delivering an engaging session requires a great deal of hard work. It's important to keep the event short and simple. Practice as much as you can beforehand. While all of this may appear overwhelming, these steps can help you elevate the event experience.
We can't wait to see your virtual event become the next success story. Drop-in a comment and let us know your story. Until then, stay positive and stay safe!
---
If, like us, you're more of a social person, let's connect on Twitter (@ZohoBackstage) and we'll keep you up-to-date with all the latest event news.
Leave a Reply
Your email address will not be published. Required fields are marked