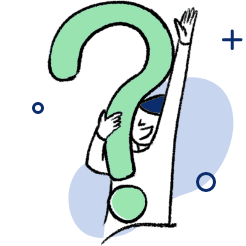 What is Zoho Bookings?
Zoho Bookings is an online scheduling tool that allows you to sync your calendars and keep your appointments, meetings, and calls organized and on track.
Learn more
Remote support scheduling made easier with Zoho Bookings
On-demand remote support

Zoho Assist's remote support sessions can be used to access, control, and diagnose remote devices without the need for any additional downloads on the remote user-end. Using Zoho Assist's integration with Zoho Bookings, you can schedule support sessions based on your availability and more efficiently manage your support duties as a remote technician.

Collaborative remote screen- sharing

You can instantly share your screen from anywhere, instantly and conduct remote training and interactive demonstrations using Zoho Assist. You can also use the integration to automatically send confirmation and reminder emails, notifications about cancellations or reschedules, and technician changes.
How to integrate Zoho Assist with Zoho Bookings
To access the integration from Zoho Assist
Click on the Integrations tab, under Settings
Choose Zoho Bookings in the list of integrations
Configure your settings in Zoho Bookings
To configure services
Go to the Manage Business menu
Look under Integrations and select the Zoho Assist integration
Authorize Zoho Assist
Configure the integration in less than two minutes, using the drag-and-drop interface
Create a service
Choose a session type that will be created when an appointment is booked
Once setup is complete, customers can book sessions with available staff from the corresponding booking page.
Benefits of integrating Zoho Assist with Zoho Bookings
A clutter-free remote support schedule management system
Automatically keep all of your calendars in sync
Effortless appointment management and email communication
Schedule remote support actions based on your preferences—at specific times every day, or on a particular day of every week, month, or year.