Spiceworks + Zoho Assist. One Click Remote Support.
Zoho Assist is integrated with Spiceworks to provide a free, online remote support application, to the millions of IT professionals who use the platform everyday. The remote access software is completely free for both personal and business use and the data transfer is protected with SSL and 128-bit AES encryption. You need not reconfigure your firewall or VPN to start or join a remote session anymore.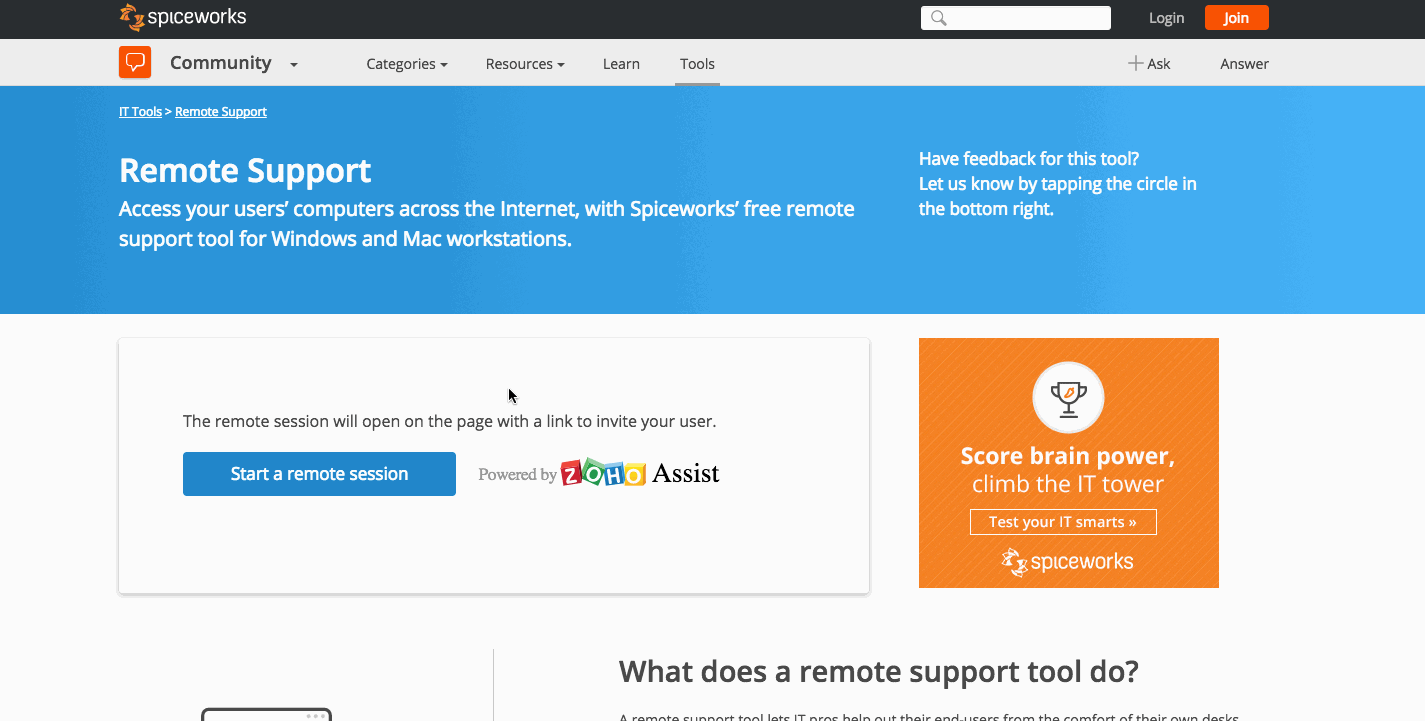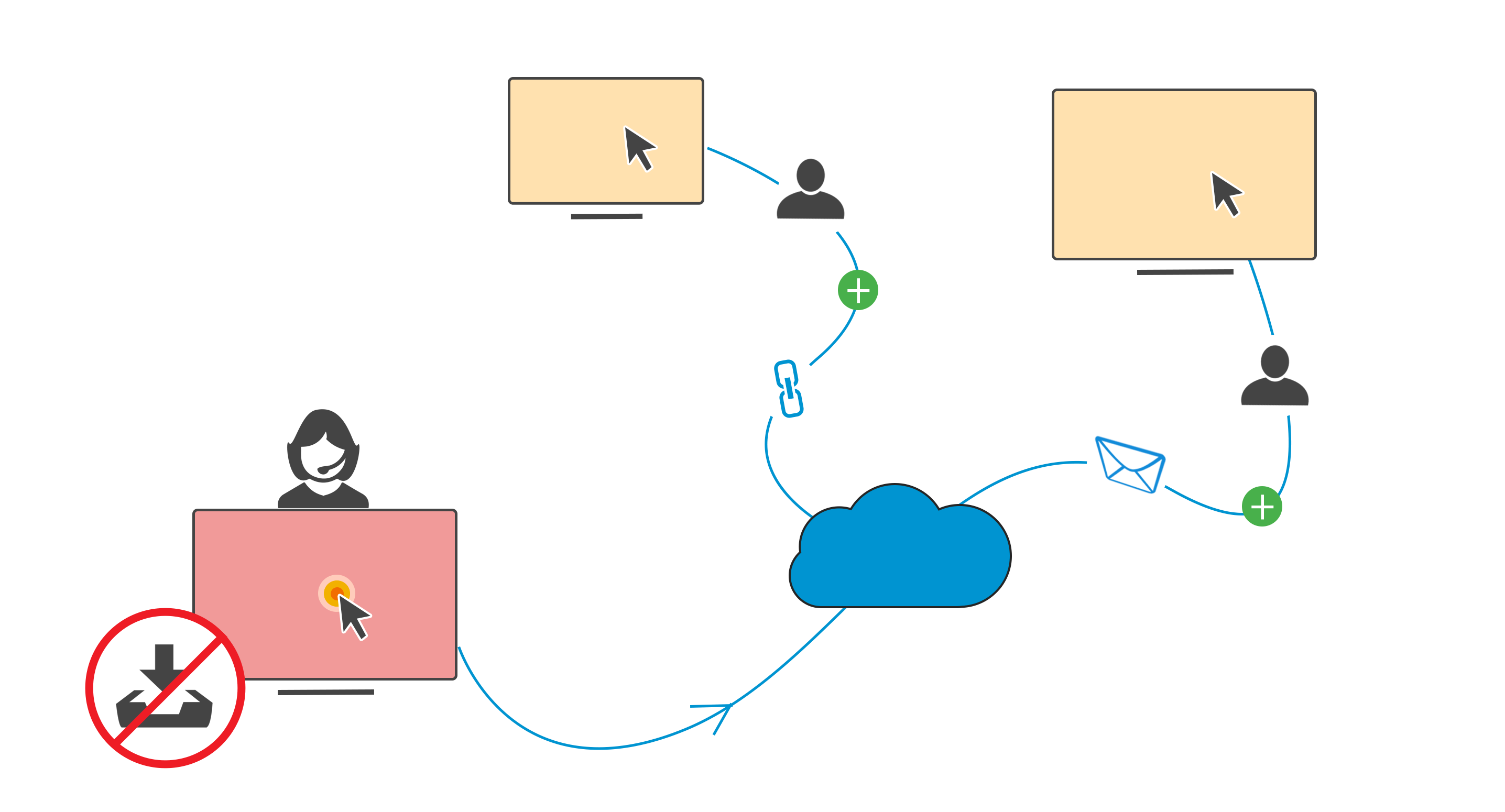 Zero Installation. Support Instantly.
Starting a remote support session using the tool requires just a single click. It involves zero installation at the technician's end and you can invite the remote customer through in-built email invitation or direct link to join the session in a jiffy.
Unlimited Sessions. Fix issues Quickly.
Support any number of customers by connecting to computers located anywhere. No limits for sessions or devices you connect using the tool. Support from your workstation of any operating system, mobile browsers and dive in to troubleshooting quickly.