Enable customers to share their screens
Customers could always share the screens of their android devices with you through the Zoho Assist - Customer android app. But with the release of iOS 11, it is possible for your customers to share the screens of their iPhones as well. Now you can clearly understand the issue and offer the right resolution for Android as well as iPhone users.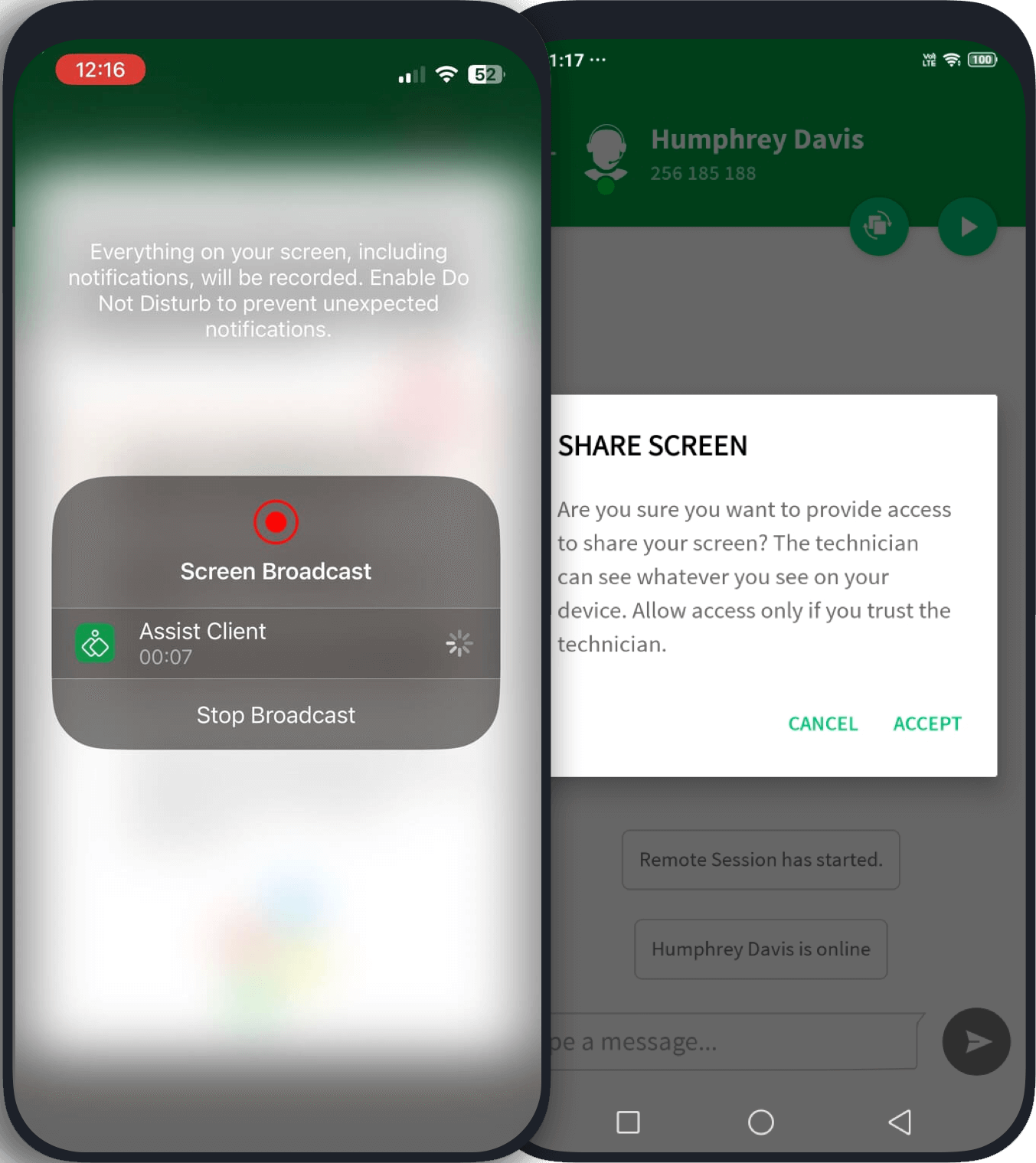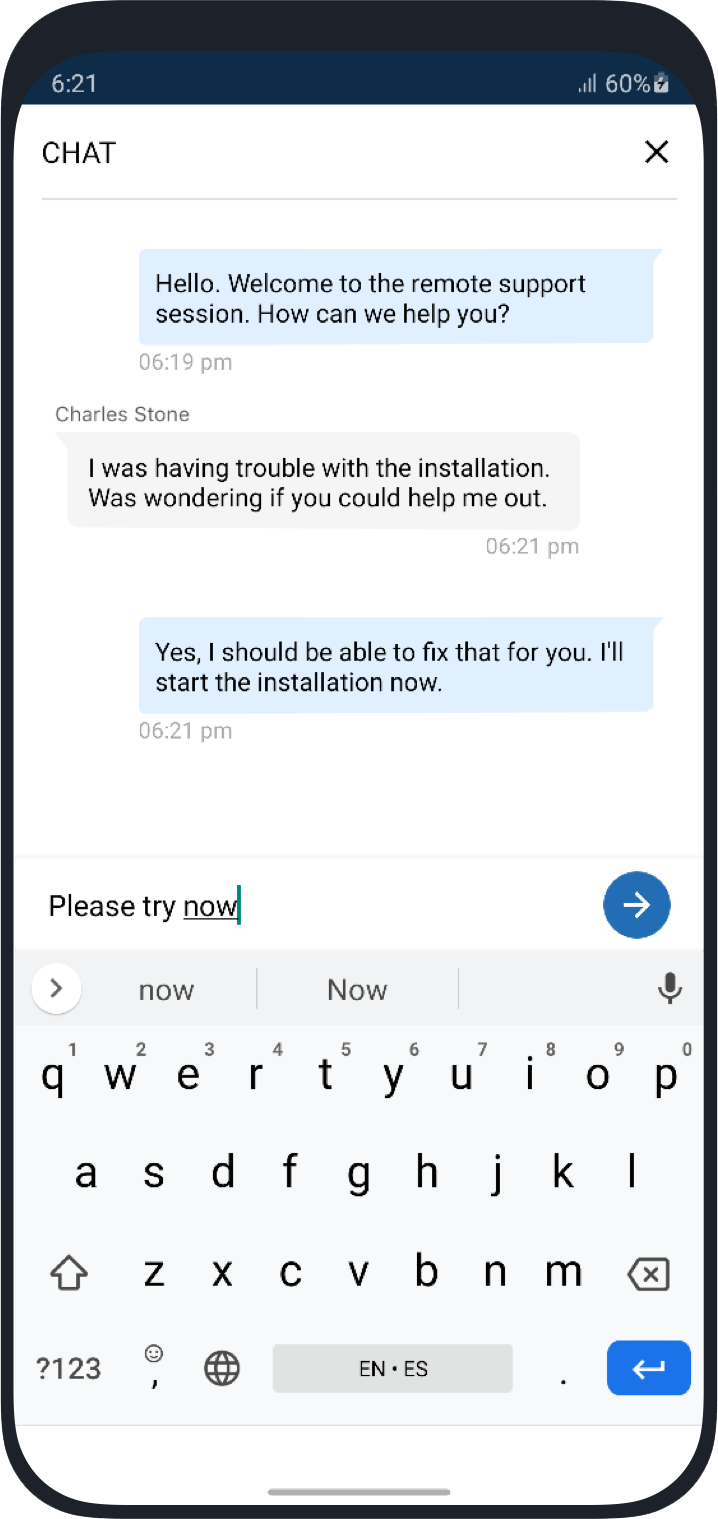 Communicate through instant chat
Use our in-app text chat feature to get clarity and easily guide customers to a resolution. Build rapport with your clients through quick and contextual discussions.
Securely transfer files
Zoho Assist's remote file transfer feature enables technicians and end users to transfer files of all formats up to 5 GB. With 256-bit AES encryption, you can be confident that your files will be transferred securely.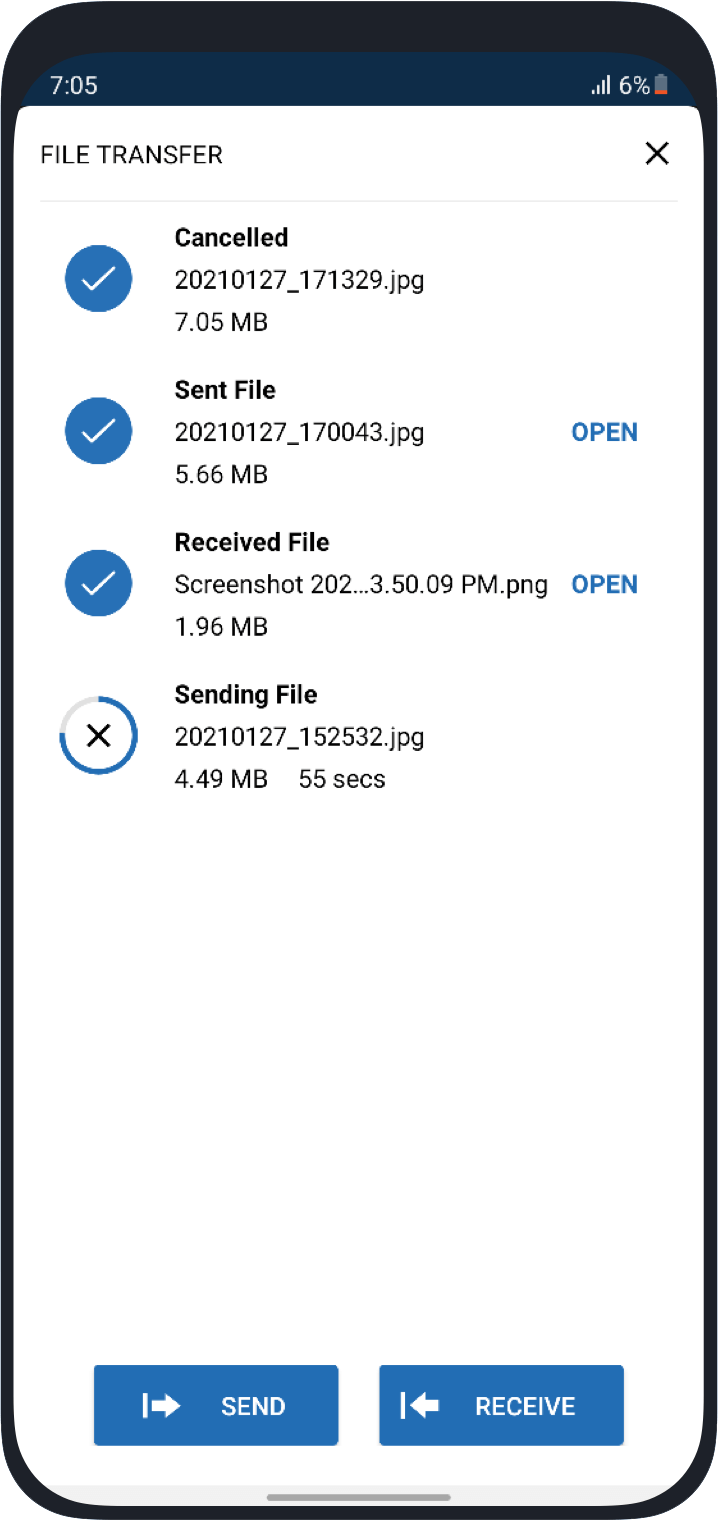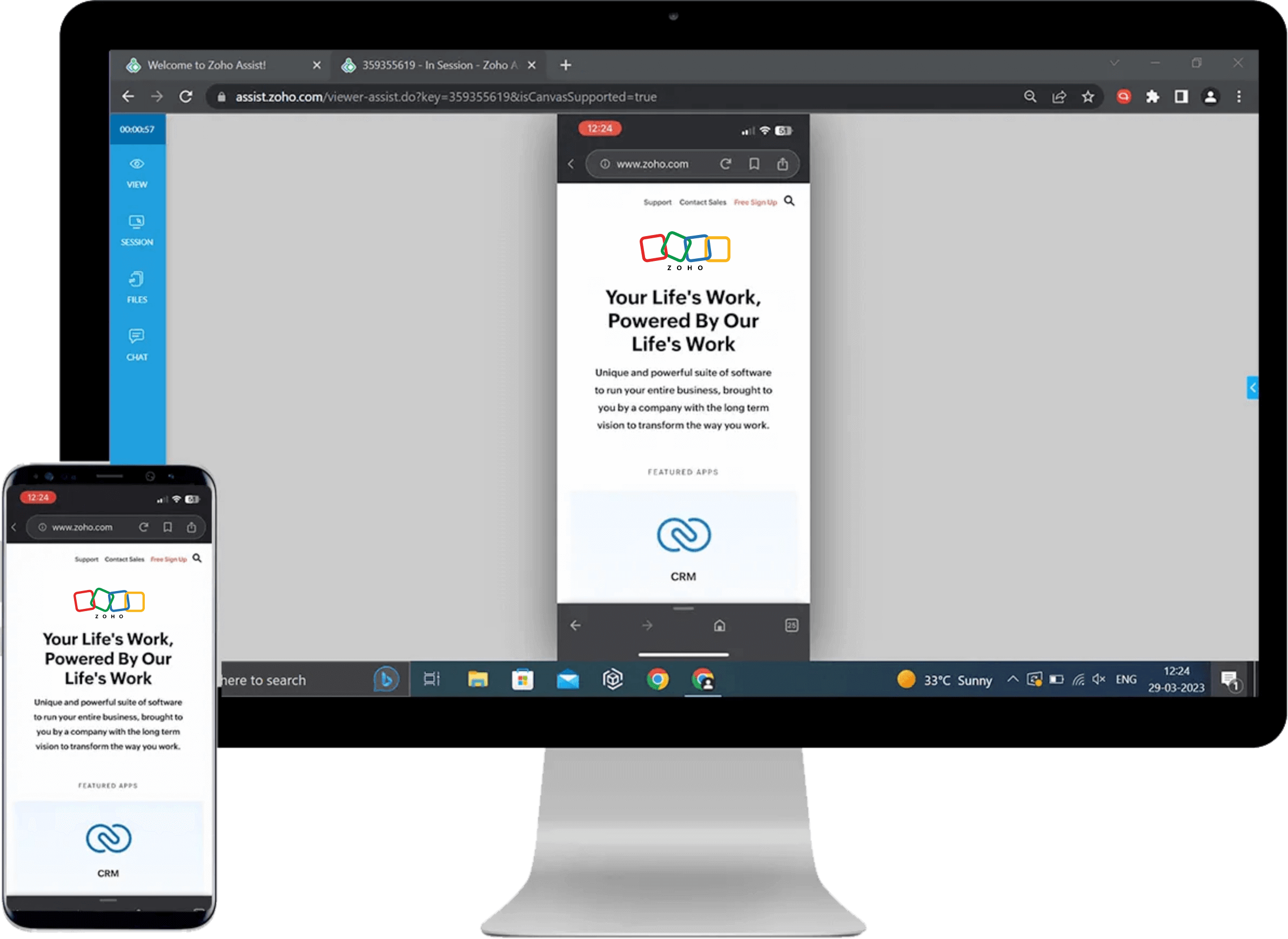 Control Android devices remotely
Remotely access and control your clients' Android devices (version 7.O and above). You can then seamlessly troubleshoot and resolve issues from any location.