Efficiently resolve customer issues with the

LiveChat and Zoho Assist integration
Troubleshoot and diagnose with Zoho Assist directly from your LiveChat sessions
With the powerful integration between LiveChat and Zoho Assist, you can effortlessly resolve customer issues, provide instant assistance, and boost customer satisfaction.
Instant remote support
Easily initiate instant remote support sessions right from your LiveChat window. No additional installations are required!
Learn more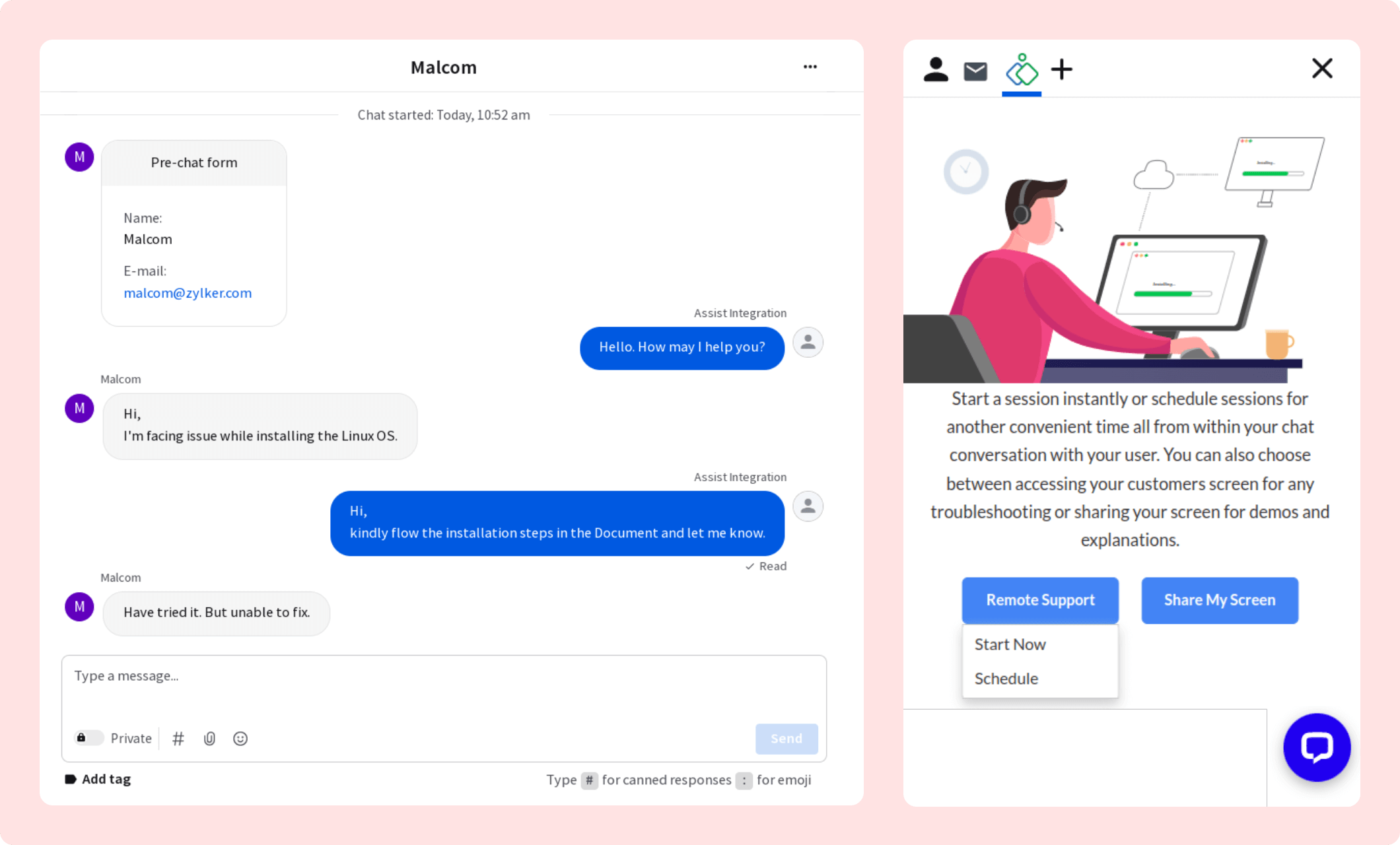 Schedule sessions
Plan and manage remote collaboration activities from the LiveChat interface, and set timely reminders.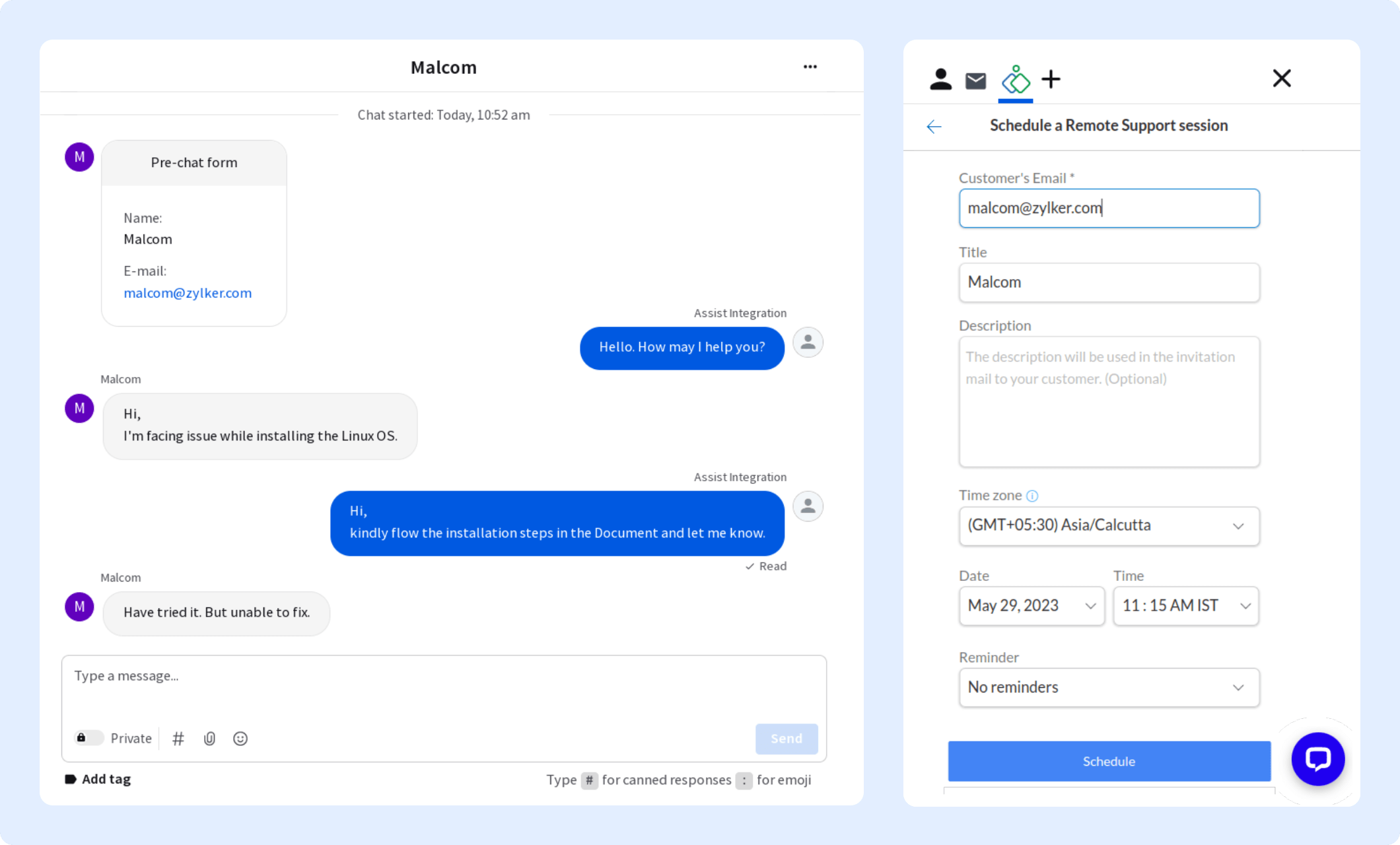 Screen sharing
Effortlessly share your screen from the LiveChat interface. Collaborate by annotating your screen and transferring files to provide an intuitive remote support experience—all within LiveChat.
Learn more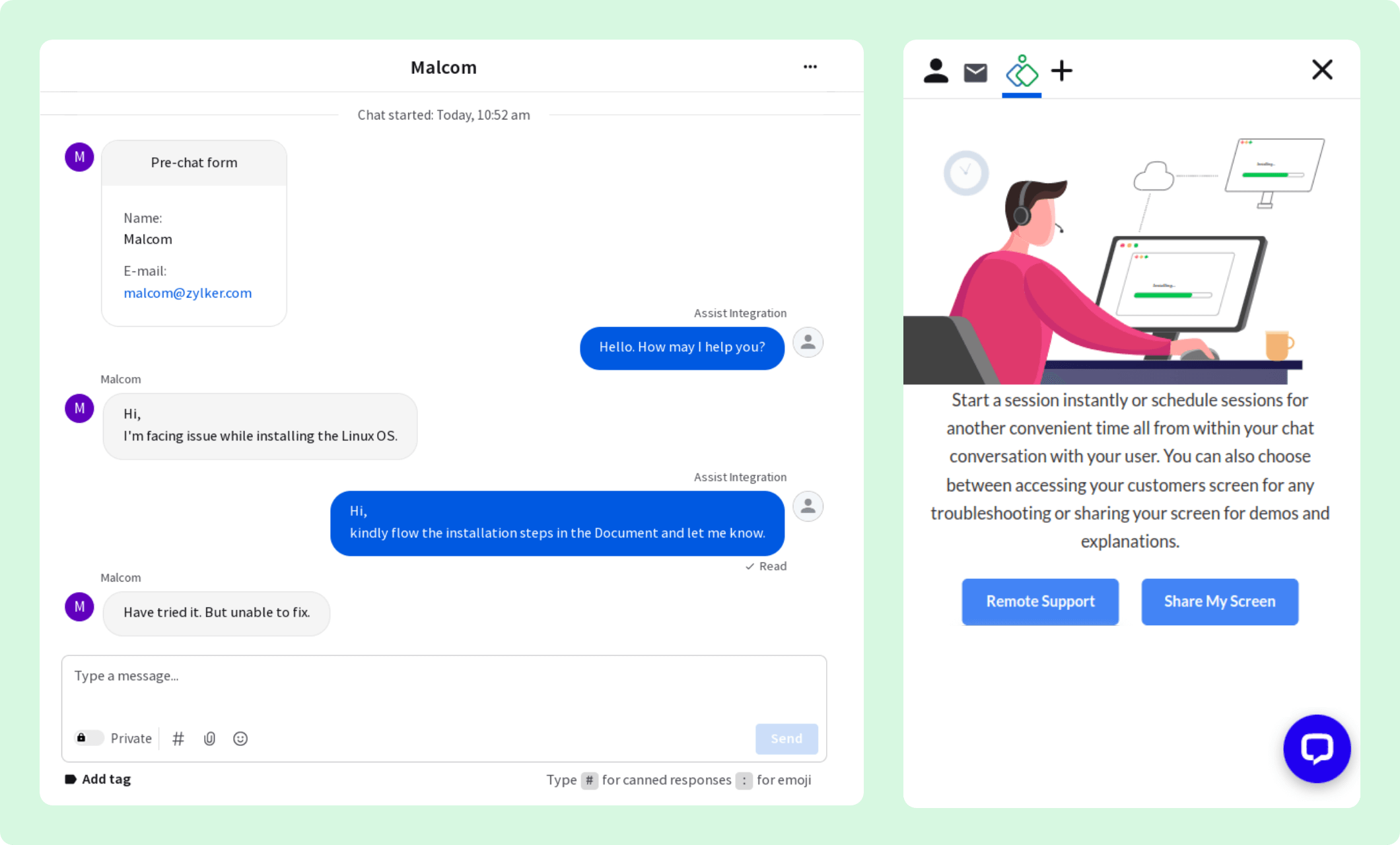 Why integrate LiveChat with Zoho Assist?
Instant access to remote support
Combine LiveChat's quick and direct communication features with Zoho Assist's robust remote support capabilities. Provide customers with instant access to remote assistance for technical issues and troubleshooting.
Enhanced customer experience
Create a seamless customer experience by offering immediate support through LiveChat. With this integration, your support agents can more effectively address customer concerns, leading to higher satisfaction levels.
Efficient and productive processes
Save time by seamlessly transitioning from LiveChat conversations to remote support sessions. Streamline the support process by eliminating the need for customers to repeatedly explain the issues they are encountering.
Start delivering streamlined customer support today