Partner with Zoho Assist
Join hands with us in a partnership and help businesses provide hassle-free remote support anywhere, anytime!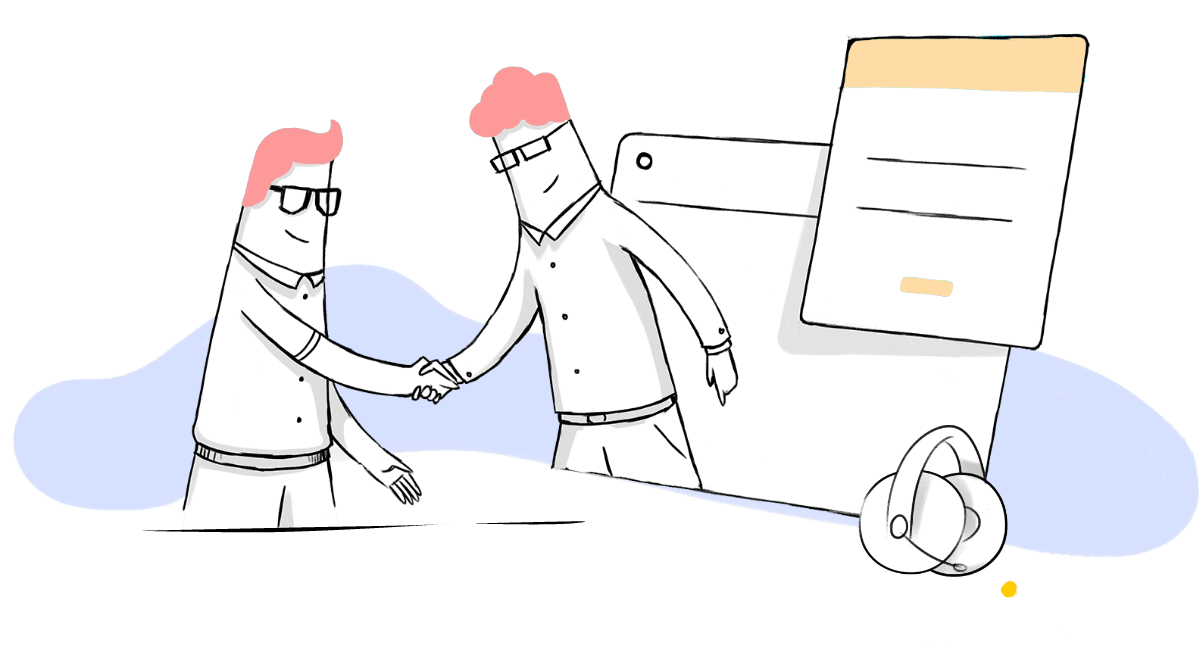 What is Zoho Assist?
Zoho Assist is a cloud-based remote support and unattended access tool that helps you access, control, manage, and troubleshoot your assets remotely.
What do we have to offer?
On-demand support
Zoho Assist offers instant remote support capabilities that help you to provide uninterrupted technical support to your assets in just a jiffy. Transfer files, navigate between multiple monitors and schedule your support sessions based on your customers' preferences.
Unattended remote access
Diagnose and troubleshoot your remote workstations without the need for the customer to be present at the remote user-end. You can perform remote system administrative operations like shutdown, restart, log off, lock, hibernate, or turn on a computer remotely with just a single click.
ITSM & MSP support
Deliver top-notch support and enhance your IT efficiency and overall productivity using Zoho Assist's proprietary bulk deployment technology. Cut down on your expenses incurred due to IT downtime and offer seamless support for a large number of devices with efficacy.
Comprehensive analytical reports
Keep a keen eye on your IT support performance by analyzing your custom reports. Create, export, and view custom reports based on ubiquitous parameters set by you and study critical insights on how to improve your workplace productivity.
Custom branding solutions
Rebrand your Zoho Assist account to match your organizational prospects by adding your brand logo, company name and customizing the portal URL. You can also embed our customer widget onto your webpage and have your customers join support sessions directly from your webpage.
Mobile Apps support
Zoho Assist offers quick mobile apps support on both Android and iOS, enabling you to provide remote support directly from your handheld devices without the need for a PC.
Key integrations that add more value to your remote support
Learn more about Zoho Assist's integrations with the industry's leading SaaS products.
Click here
Customer SDK
Use Zoho Assist's Software Development Kit to build and embed our remote support features to custom applications based on your requirements.
REST APIs
Comprehensive APIs to understand how to integrate Zoho Assist with third-party applications using APIs.
How to become a Zoho Assist Partner?
Sign up for the Zoho Assist Partner Program
Talk to your dedicated Account Manager and work out a business plan.
Our Partner team will review and evaluate your application
Serve as a liaison between Zoho and other businesses worldwide
Contact us for extended support and other queries
Earn more revenue in a mutually rewarding Zoho Assist partnership
Take up the product training and become a certified Zoho Assist - Remote Support professional
Why partner with Zoho Assist?
Diversify your business by tapping into Zoho's million+ users worldwide
Access to our Marketing Events, Meetups, and other co-marketing opportunities
Exclusive partner listing on Zoho's official Partner Directory
Earn recurring commission from sales, cross-sales as well as upgrades
Complimentary technical support as well as pre-sales and large deal support
Awards and Reviews
Top rated by experts for your remote connectivity:
Join hands with us and earn more in no time!