Put your Zoho Recruit data to work
Visually analyze your Zoho Recruit data, create insightful reports and dashboards to track your recruiting sources and share reports with your team for simple and effective collaboration.
Sign up in less than 60 seconds
Analyze and track key recruiting metrics. Be empowered.
Zoho Analytics lets you easily analyze all of your data in Zoho Recruit. Slice and dice your recruitment data the way you want to analyze each phase of your hiring process. Make informed decisions and source talents faster.
Hire smarter and faster

Analyze each and every stage of candidates' recruitment process in a single dashboard. Get an overview of job openings, source of candidates, hiring trend and more optimize your recruitment.

Manage your clients effectively

Map all your clients and their vacancies with the associated candidates and get the big picture in minutes. Track all candidates associated with each client by source, hiring stage, job roles, and more. Find out the approval rate and increase the efficiency of your process.

Job vacancies and interview anaysis

Compare candidate source with candidate stage to find out the quality of applicants via each source. Track all key metrics such as the age of jobs, interviews, time-to-hire, time-to-fill, selection percentage, and much more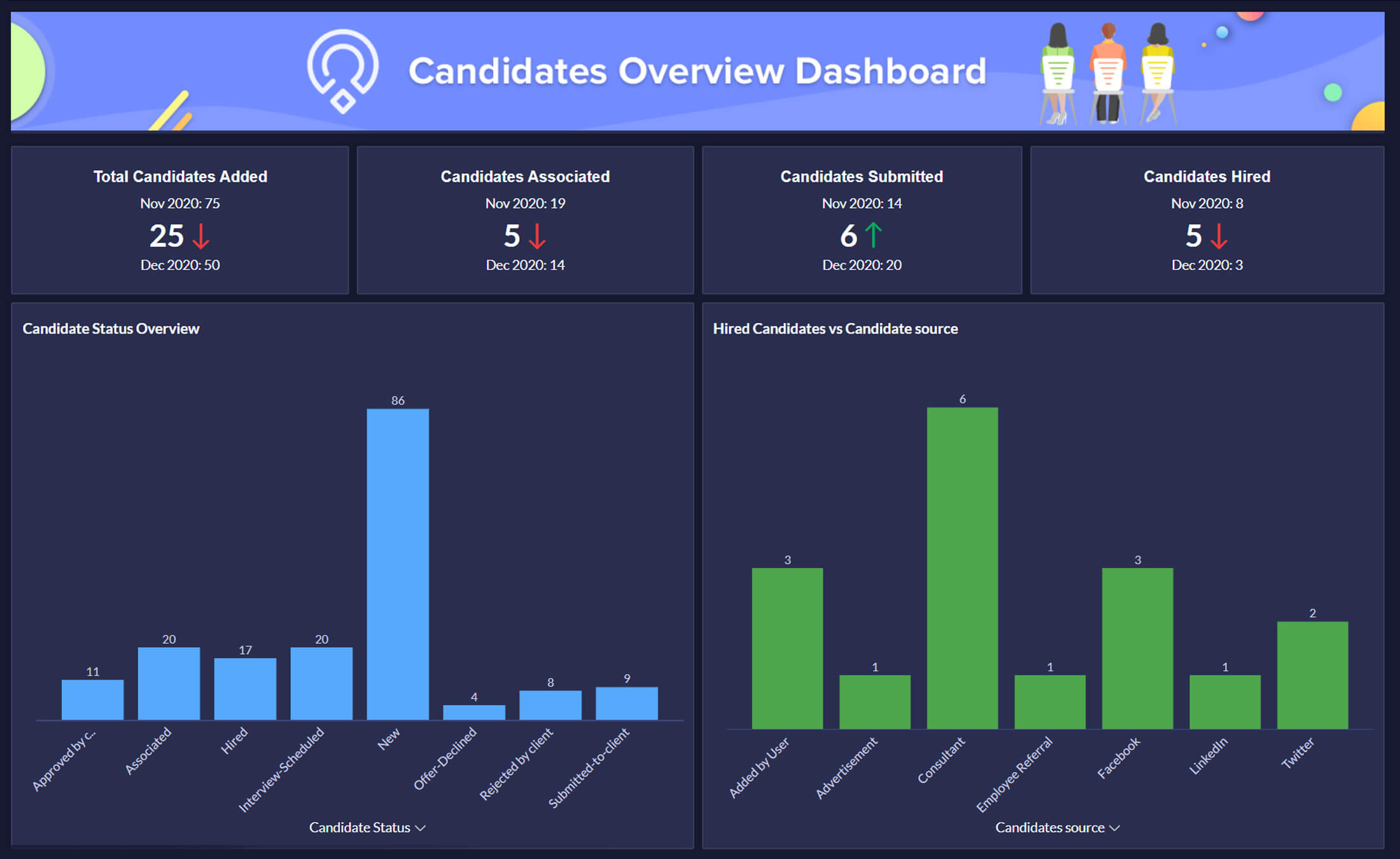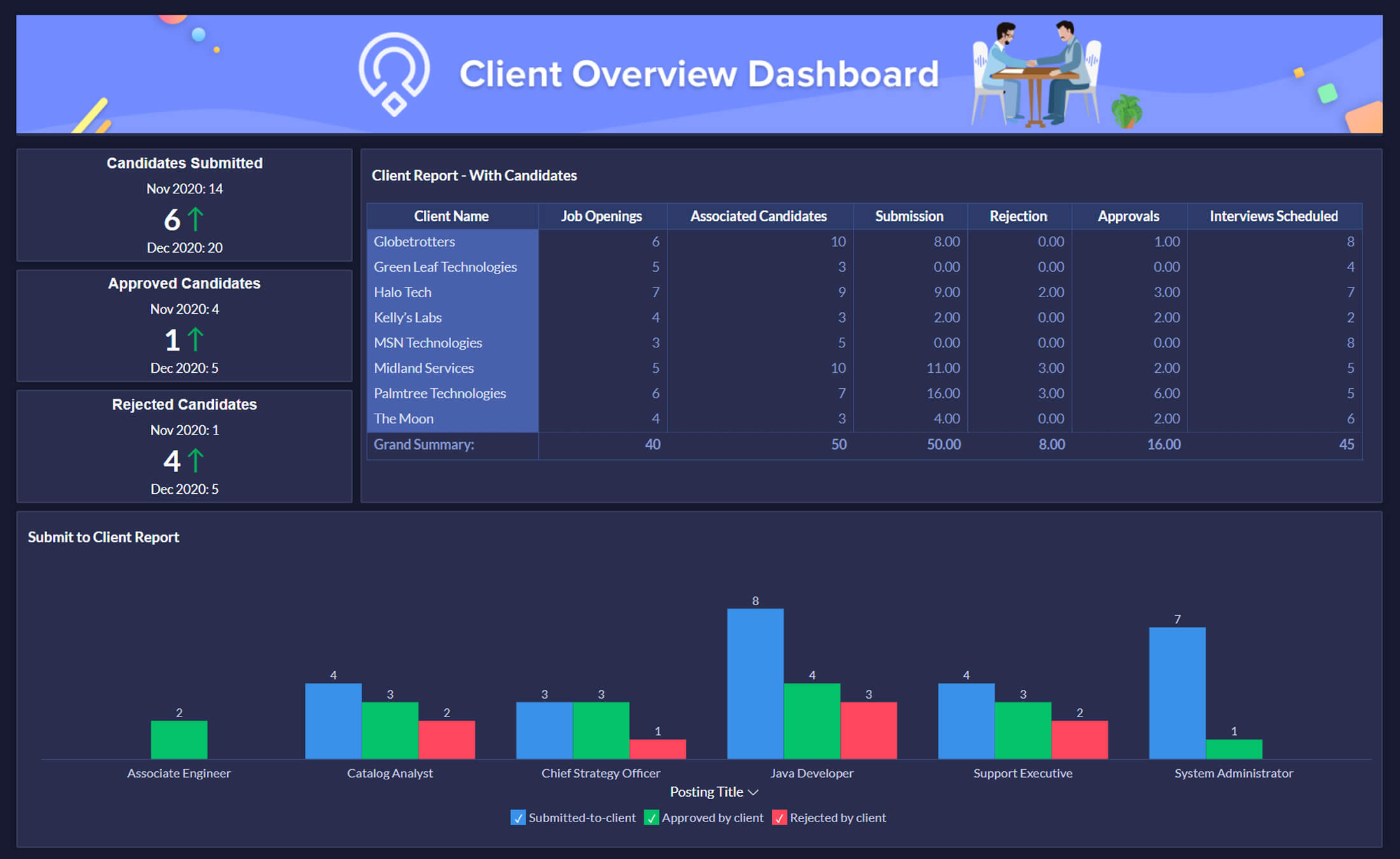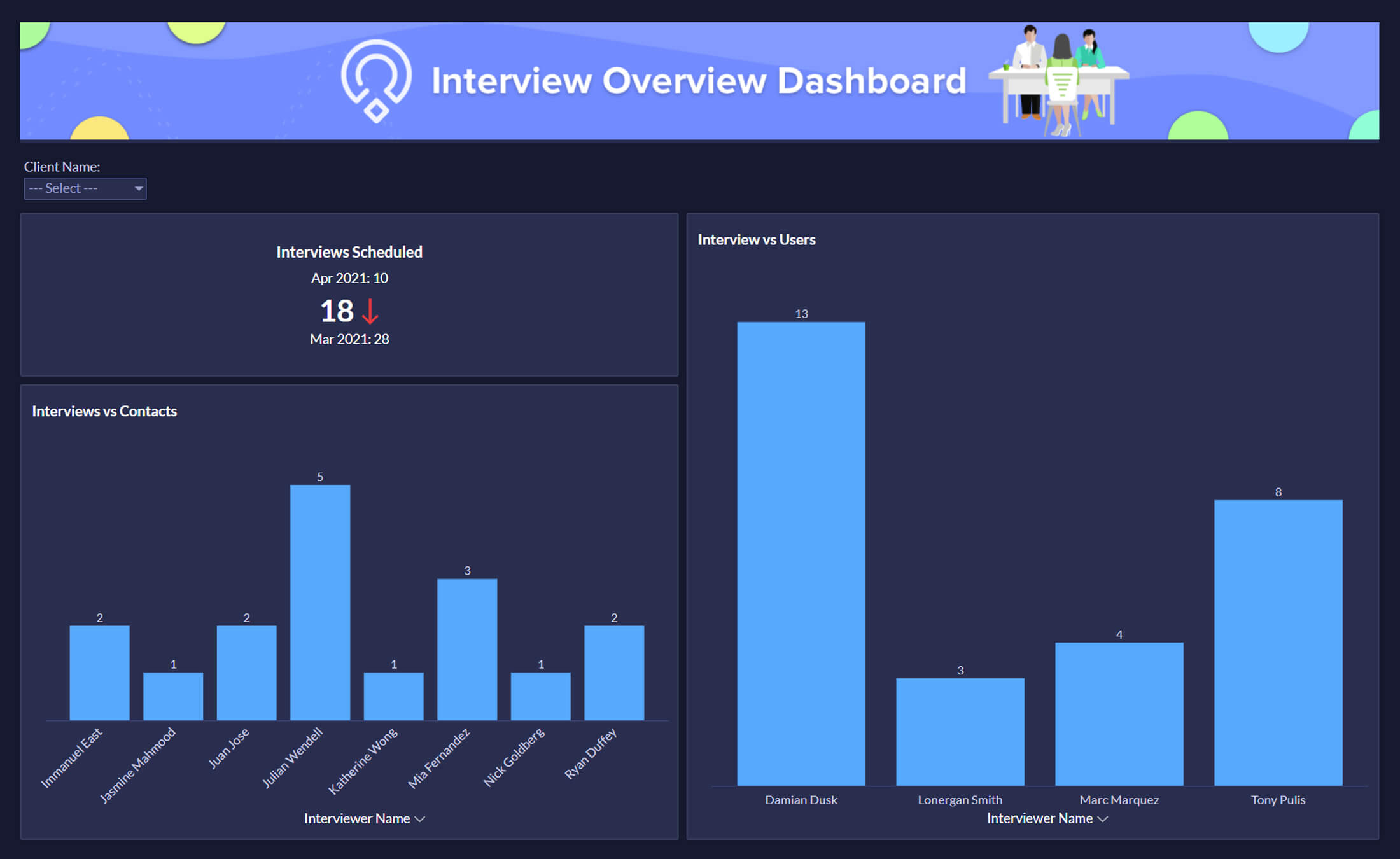 2 Million Users. 50 Million Visualizations. 1 Analytics Platform.
Collaborative analytics

Develop & analyze reports together with your recruitment team and clients. Share and embed your visualizations for wider consumption.

Pre-built visualizations

Instantly kick start your analytics journey with over 75 pre-built reports and dashboards on your hiring processes.

Seamless integration

Your Zoho Recruit data gets synced automatically to Zoho Analytics. Access a full fledged BI tool seamlessly and make data-driven decisions.
"I utilize Zoho Analytics to provide dashboard reporting for our recruiting team that works out of Zoho Recruit. You can create advanced queries, charts and graphs and display an array of data. You can also link to other data sources and integrate all the data into one report."