Zoho Analytics 4.0
Go beyond data and transform your business with powerful insights.
Do more. Do better. Do faster.
Watch video
Refreshed User Interface
Zoho Analytics (previously Zoho Reports) comes with a completely revamped user interface. Navigate with ease and access a whole new level of intuitive analytical experience, aided by exciting features that will redefine the way you draw business insights. We've also made changes under the hood to make Zoho Analytics faster than ever before.
Signup for free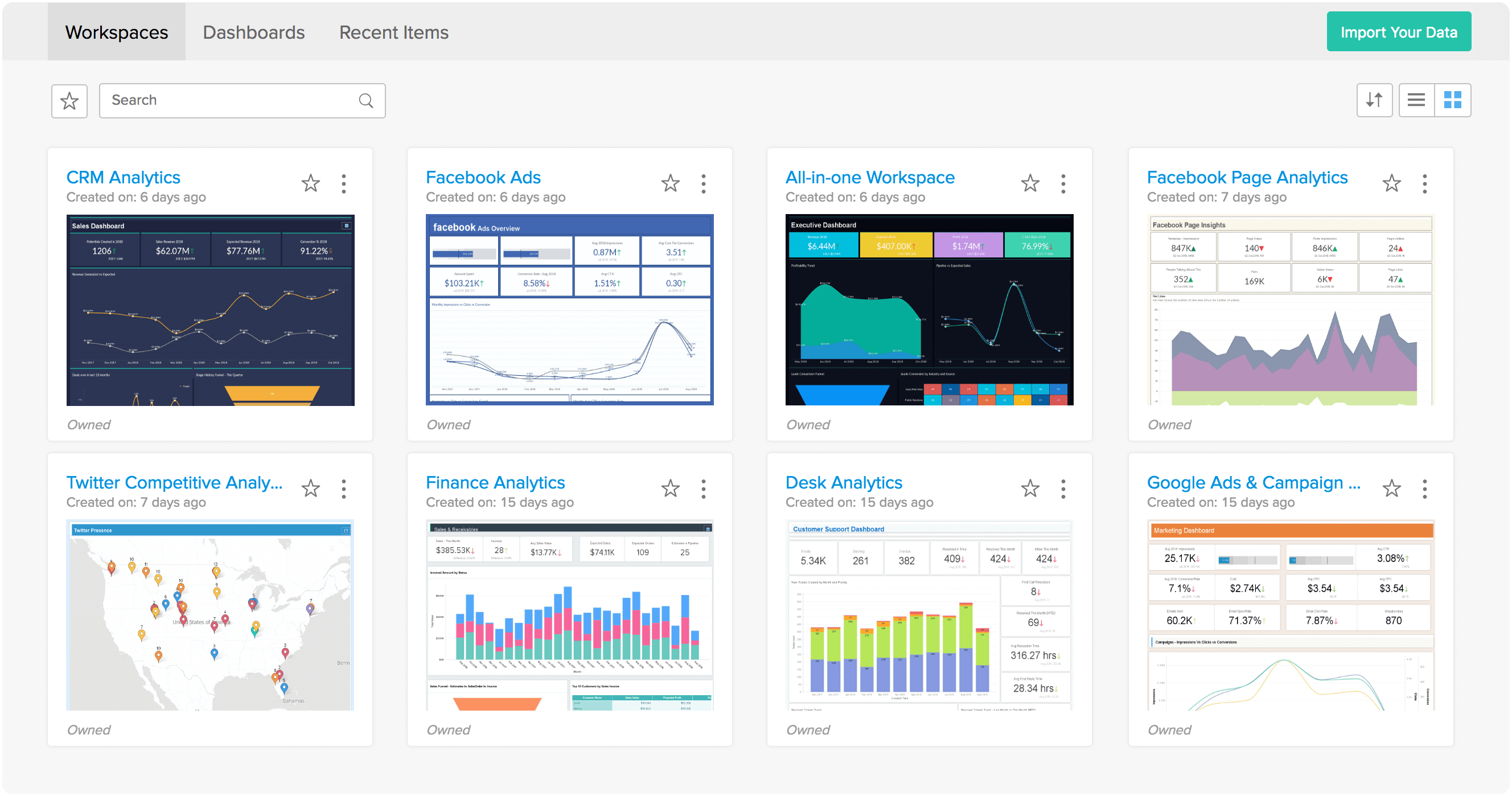 Personalized Dashboards
Dashboards have gotten a major facelift in Zoho Analytics 4.0 — We've added customization features that will let you design cool dashboards to your heart's content.
Dark Themes
New Dashboard Layout
Dark Themes
Six dark themes along with a whole range of customization options to increase visual appeal.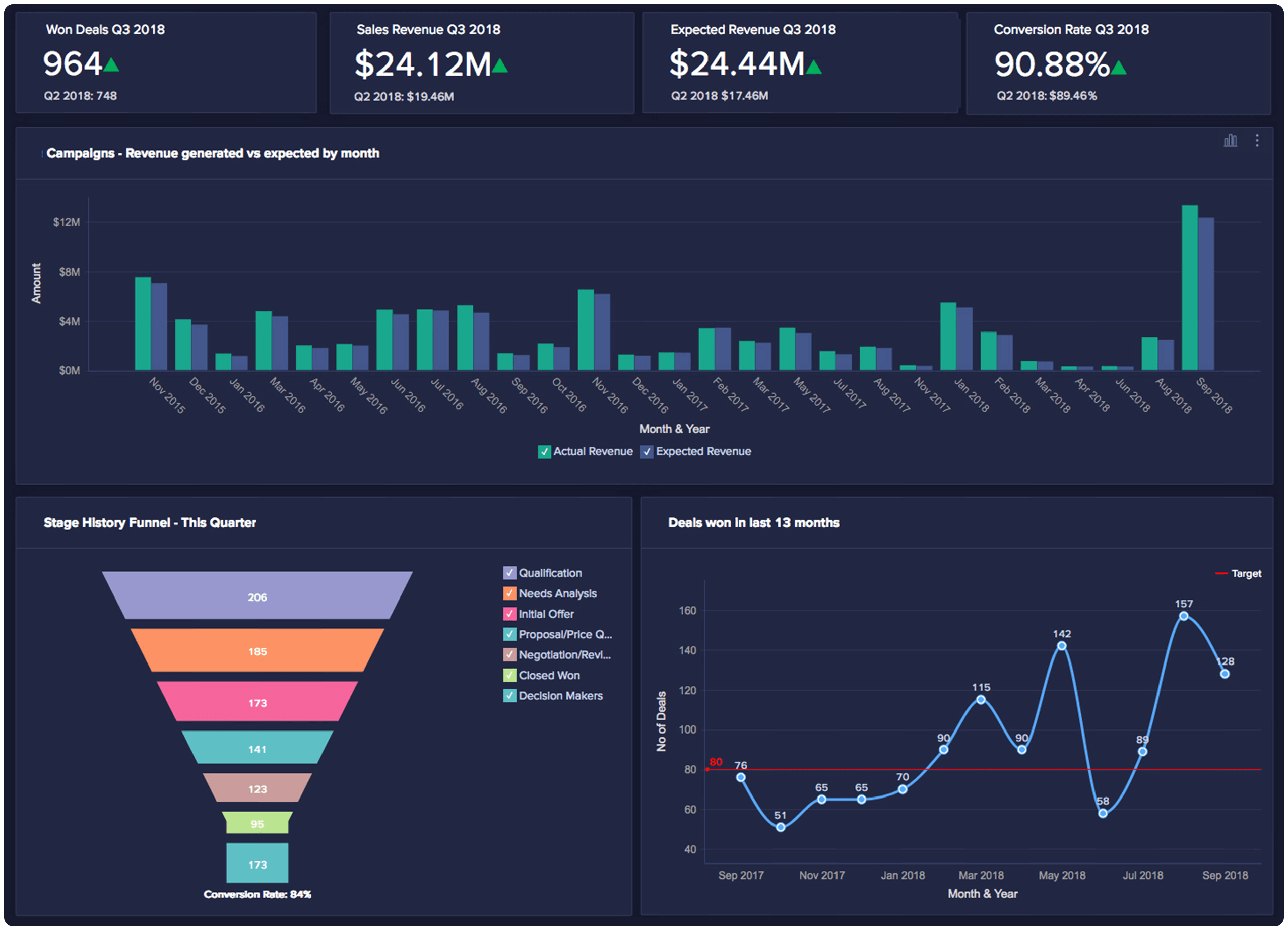 New Dashboard Layout
Create compact dashboards with multi-column layouts that help you effortlessly track your key metrics.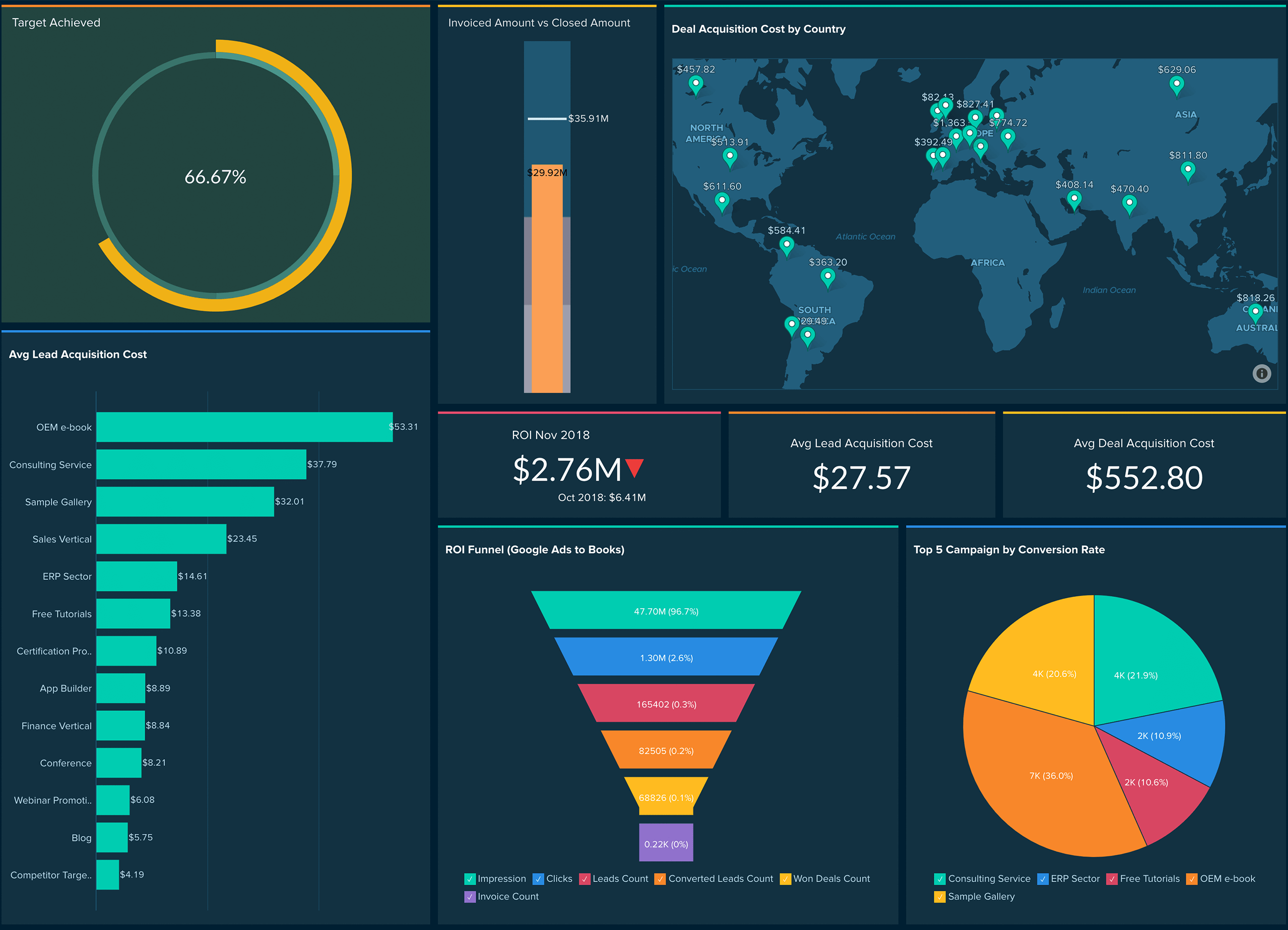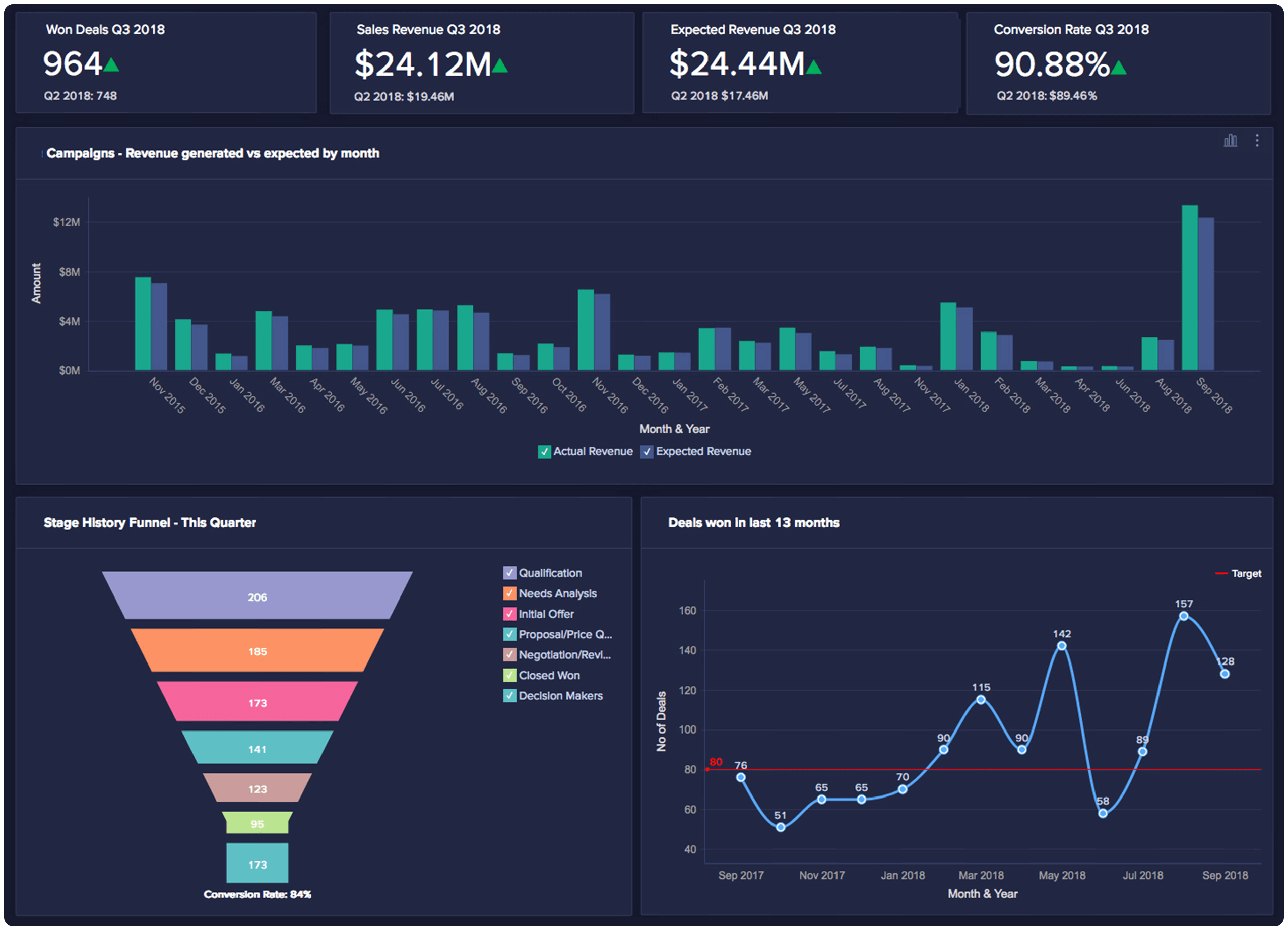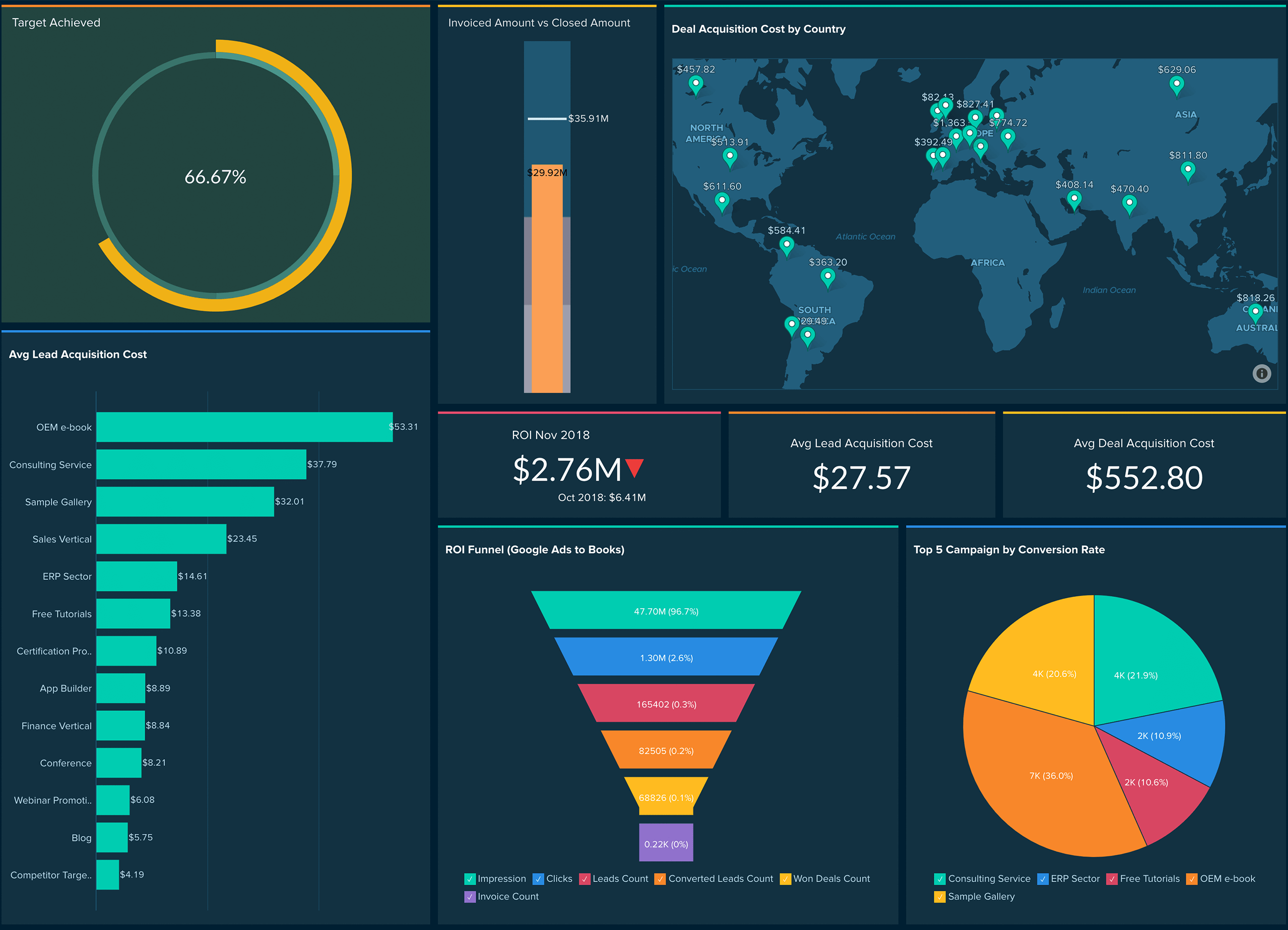 Enriched Visualization
What's analytics without cool visualizations? We've added new charts, widgets, palettes, interactions and lots more, so you can tell impressive stories with your data.
Geo Maps
Heat Map
Color Palettes
Full Dial Chart
Geo Maps
Across countries, oceans, and cities, put your geo-data to use and visually analyze them on an interactive map chart.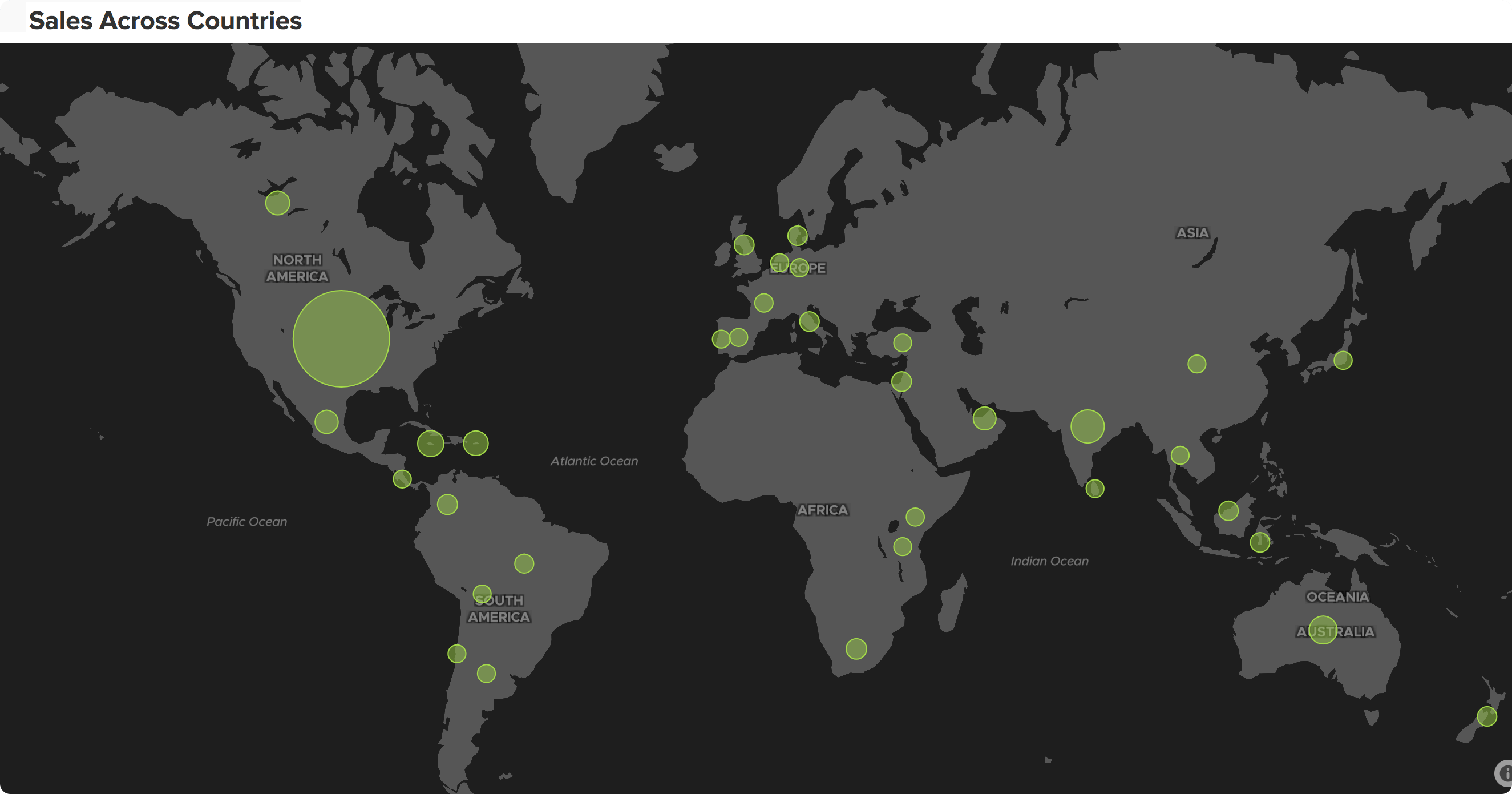 Heat Map
Get immediate insights from your complex business data by plotting them on a colorful heat map.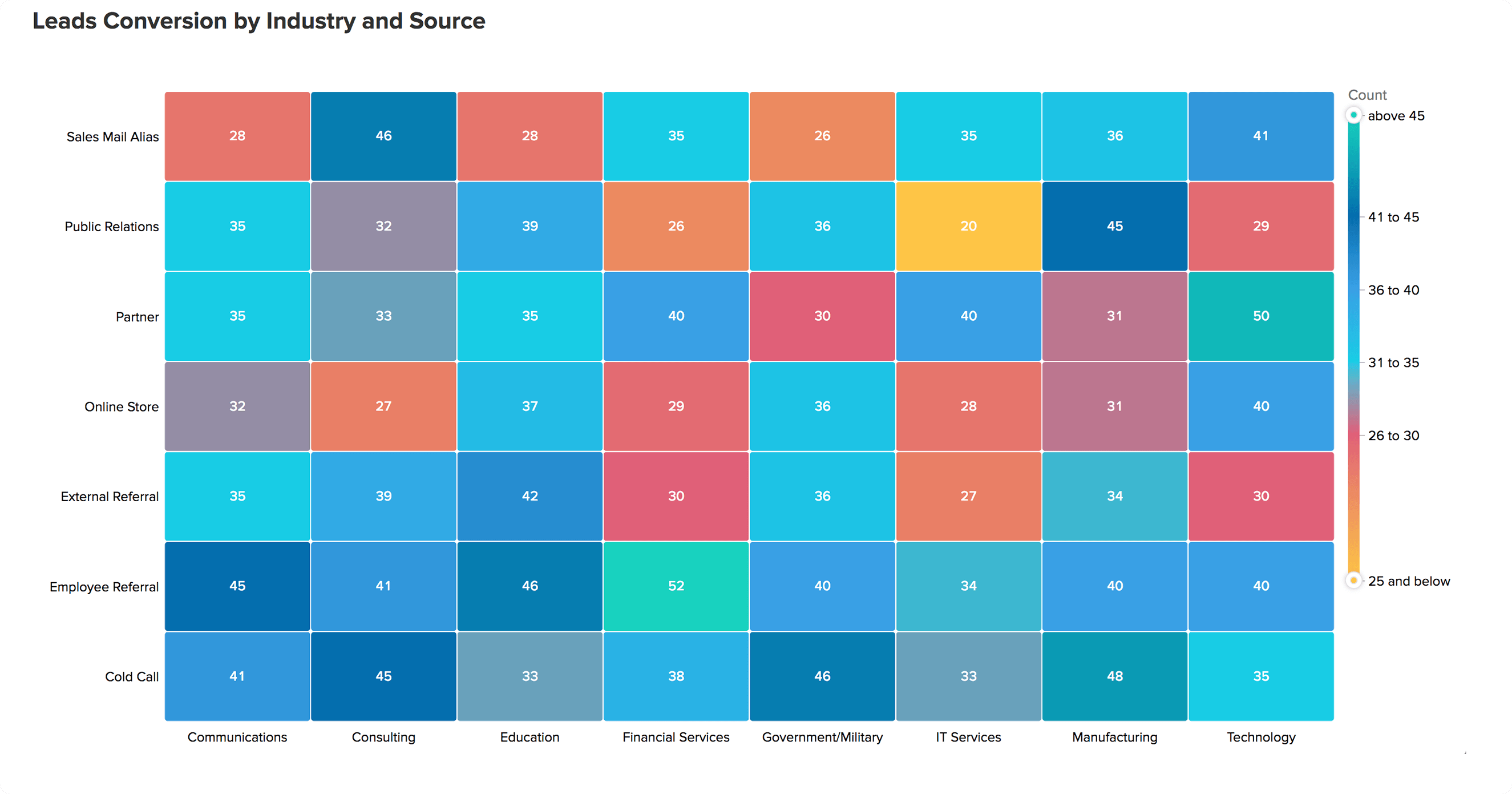 Color Palettes
Put our updated color palettes to use and beautify your data.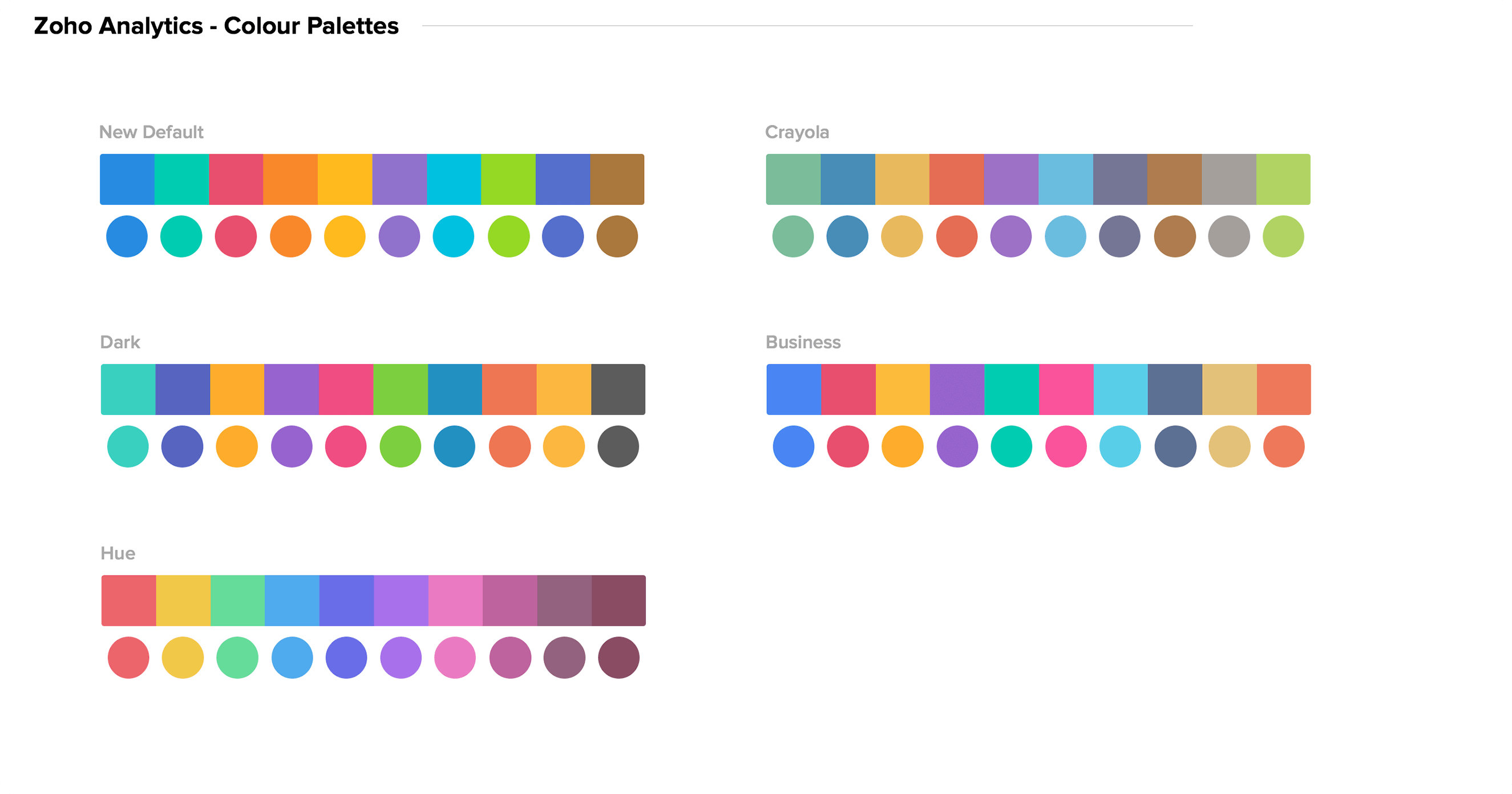 Full Dial Chart
Always keep a track of your progress and goals with the all new full dial chart.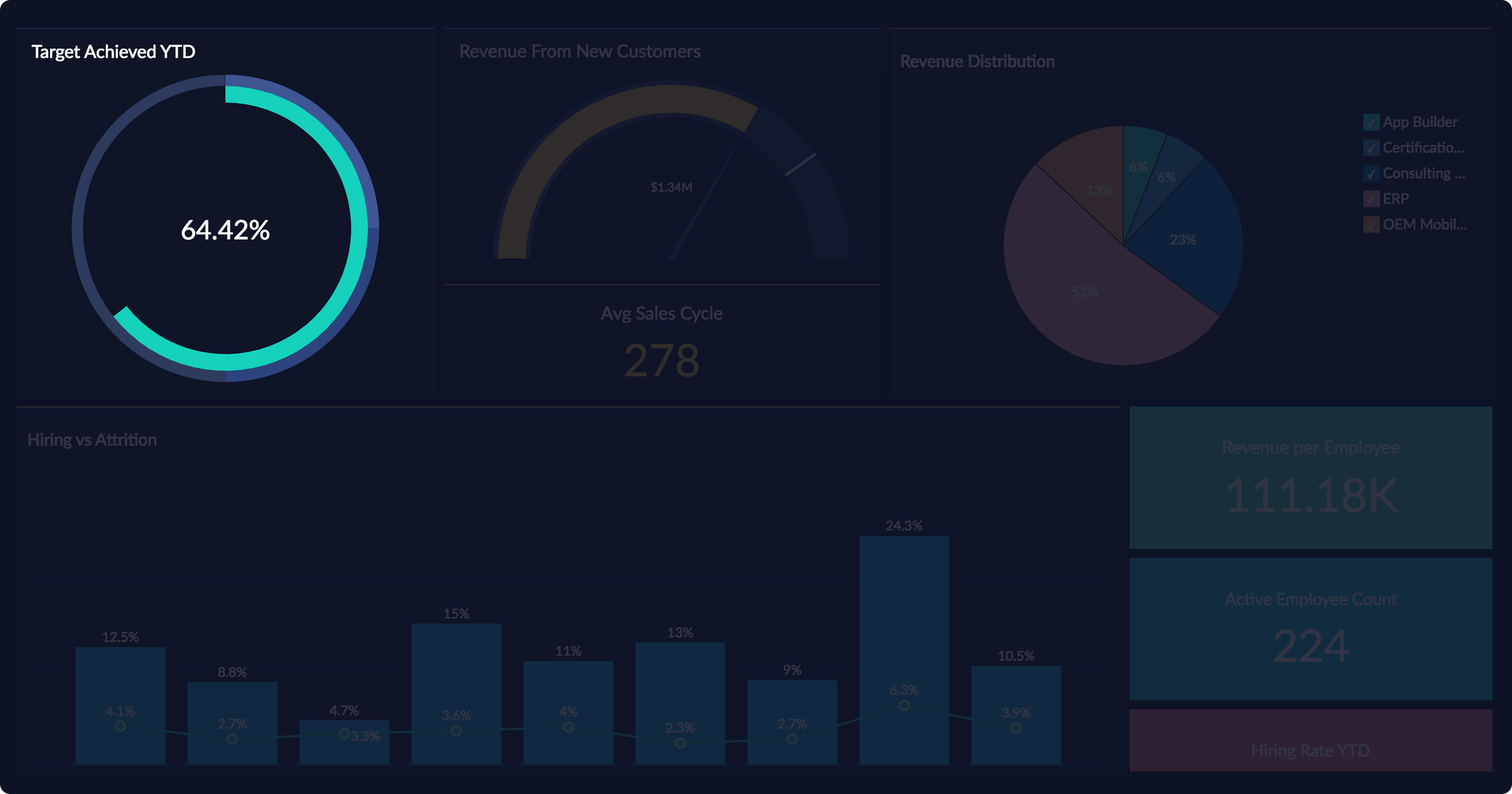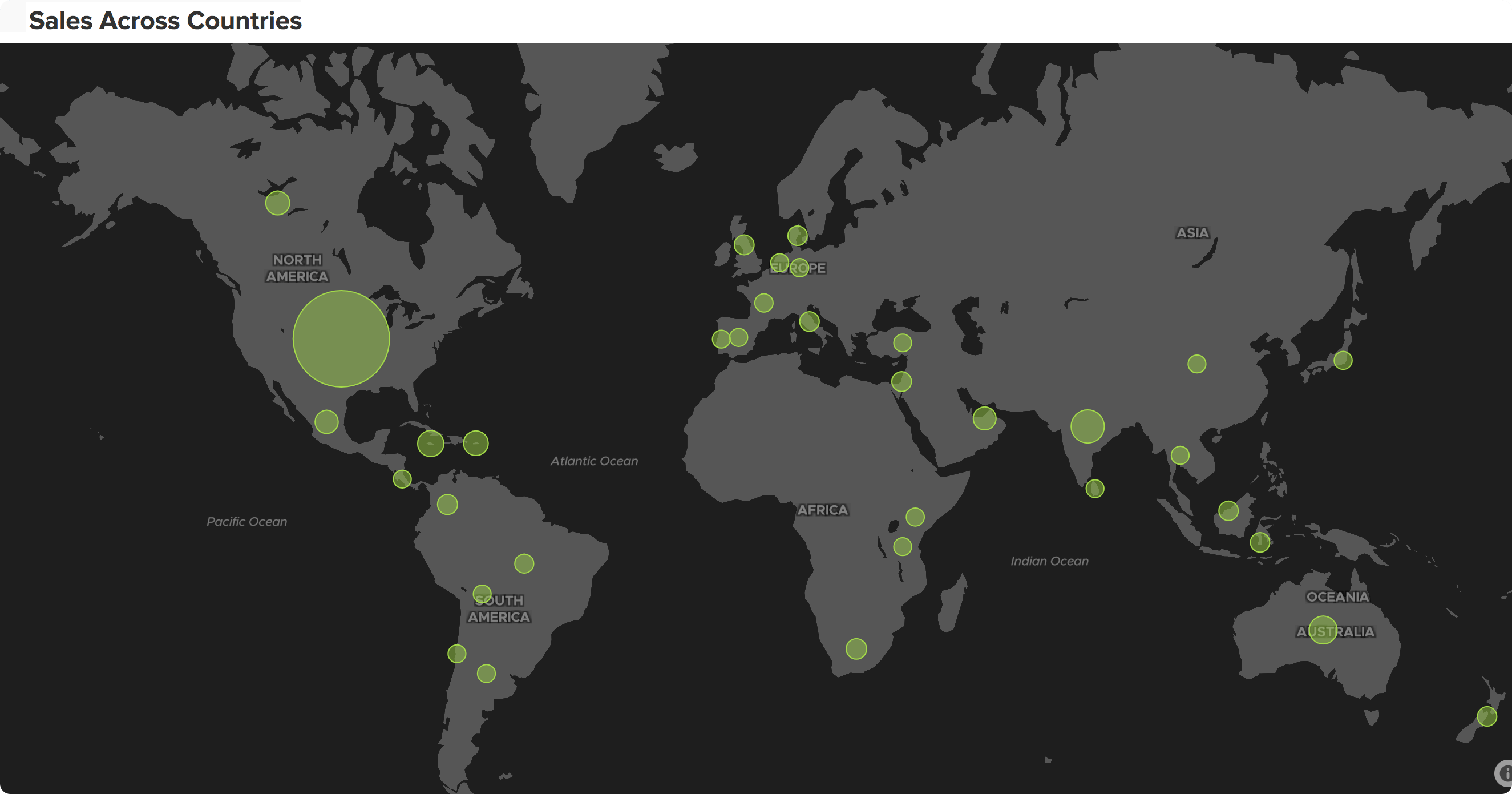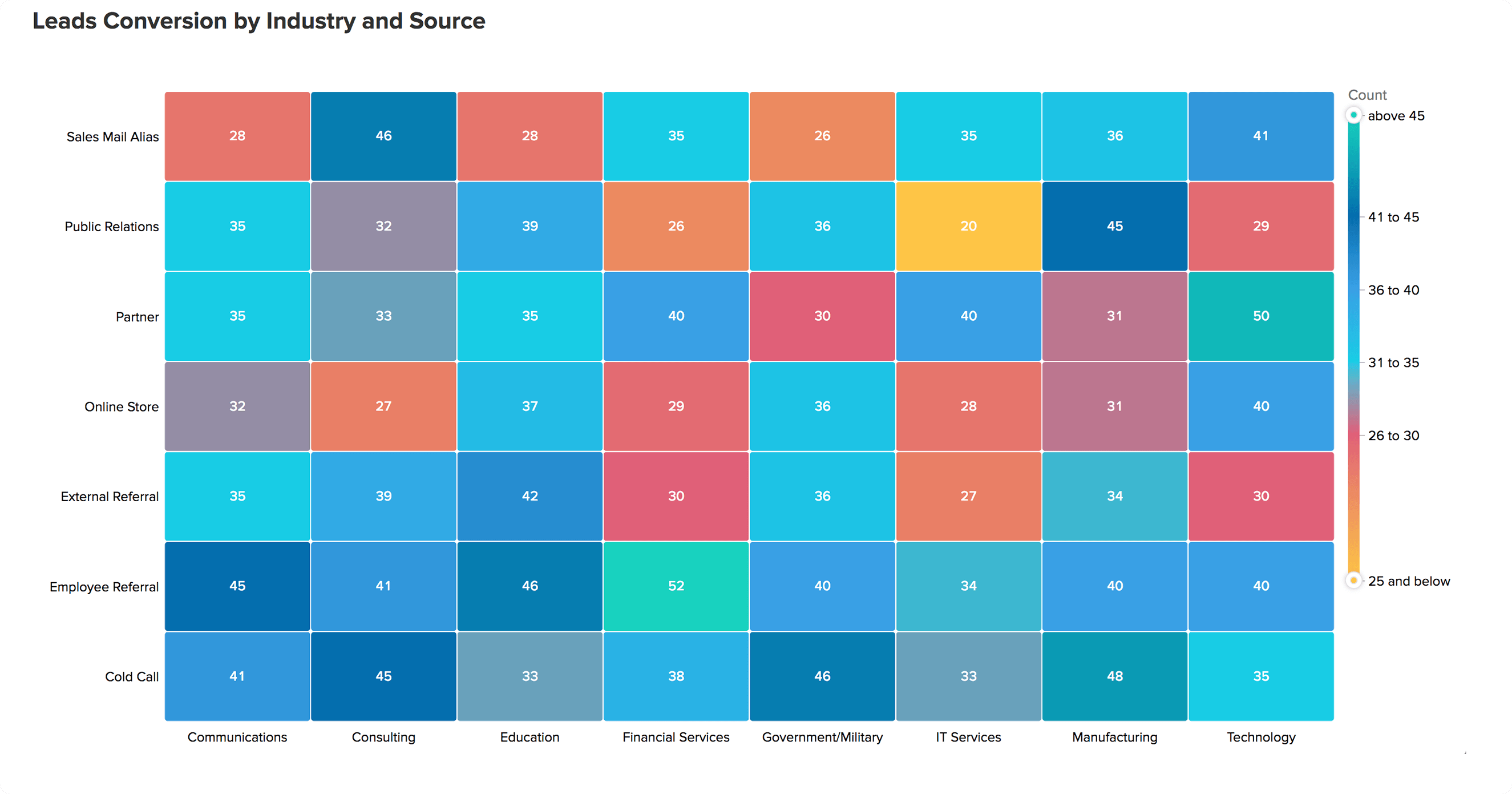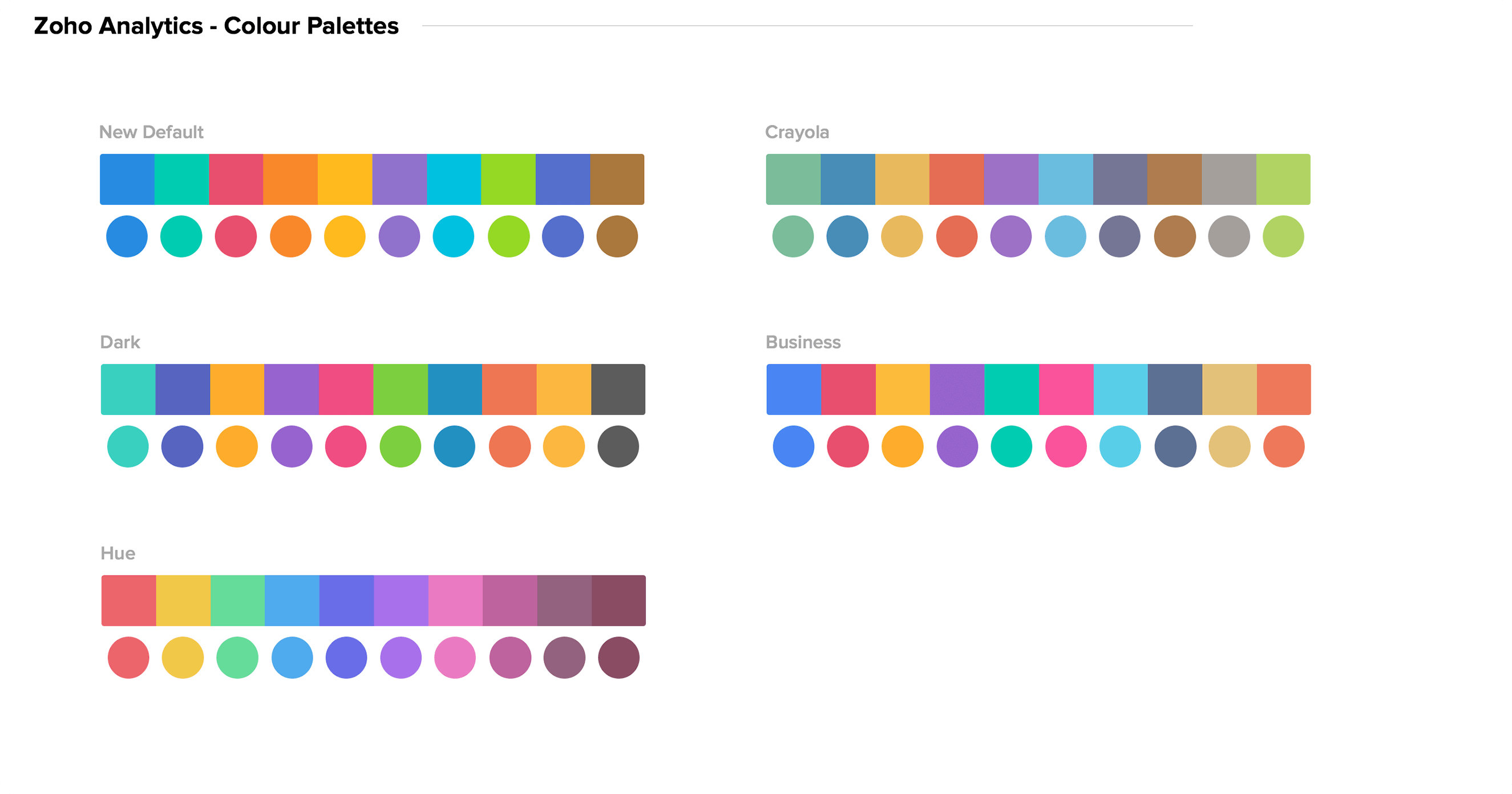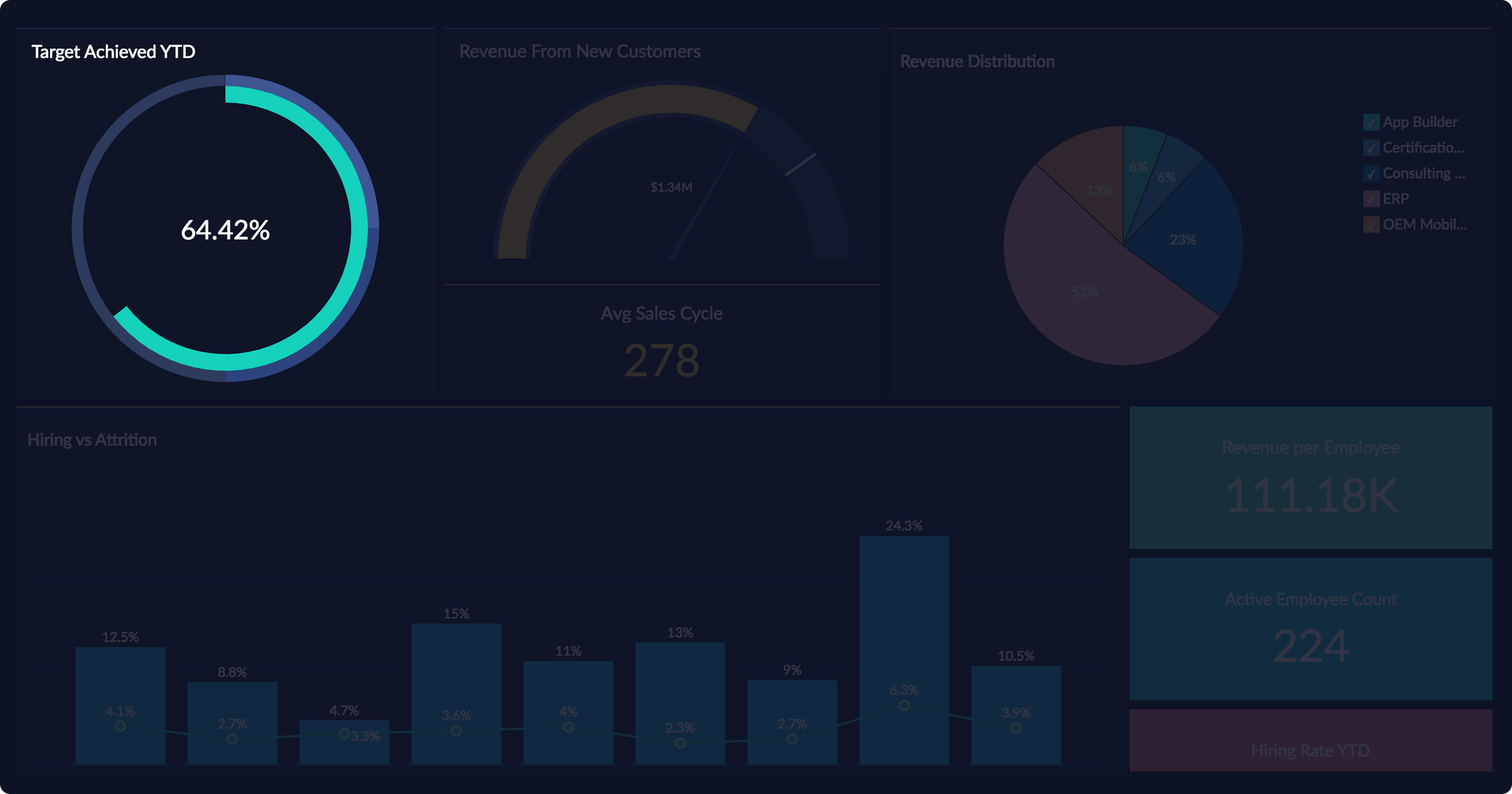 Ask Zia!
Zia is our smart reporting assistant powered by natural language processing (NLP) and machine learning. All you need to do is... ask! Zia will do the rest.
Learn more
Data Alerts
Catch them before it's too late - contextual data alerts lets you know of any anomaly or achievement of your key business metrics as it happens. Configure alerts in a snap, then sit back and relax, knowing you'll get instantly notified.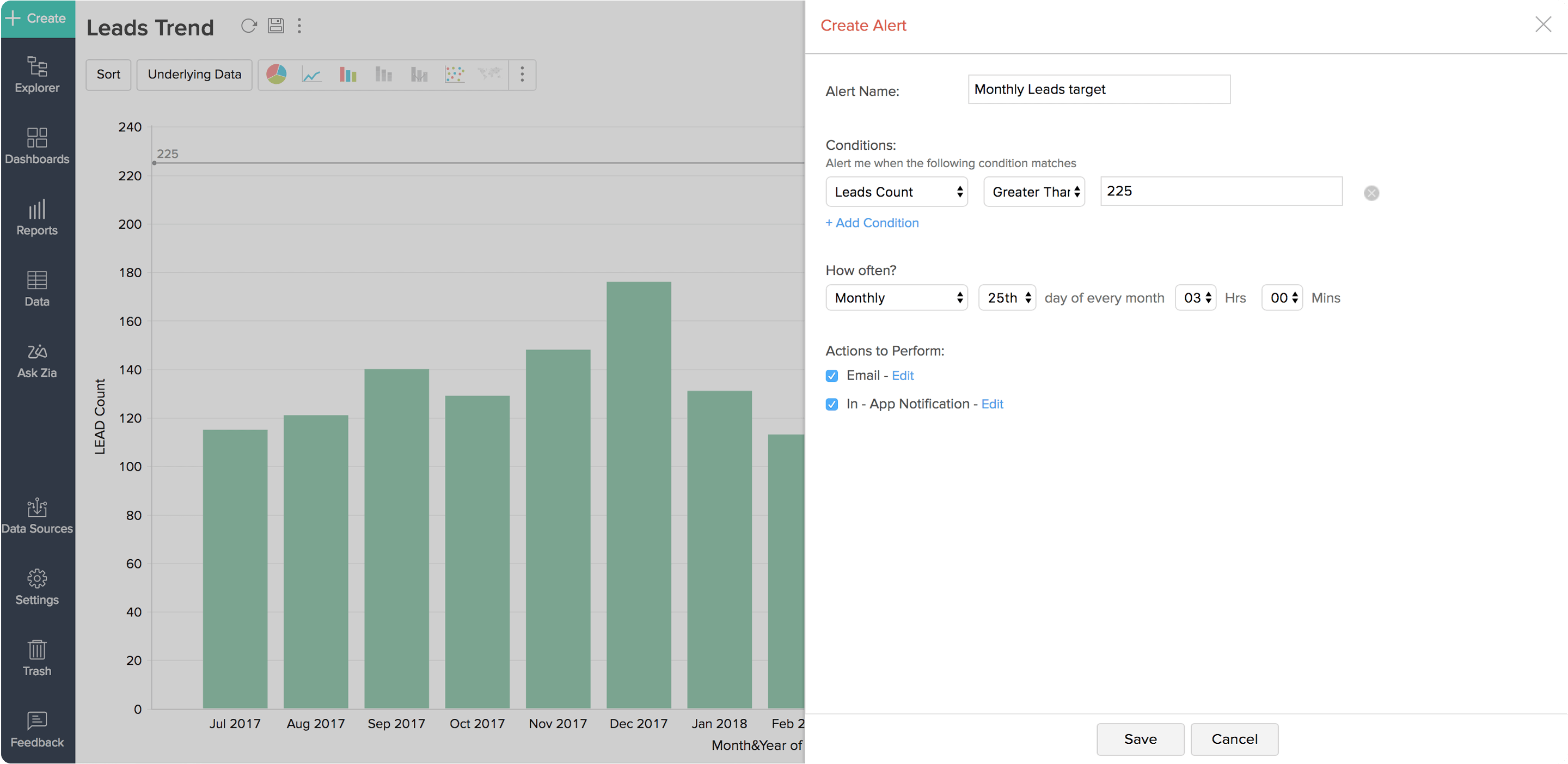 Commenting
Collaborative analytics has taken a new form. No more paperwork or lost email threads. Start commenting in real time and make data driven decisions together.
Contextual Commenting
Preserve History
Smart Mentions
Contextual Commenting
Contextually collaborate on any specific view with the various commenting options.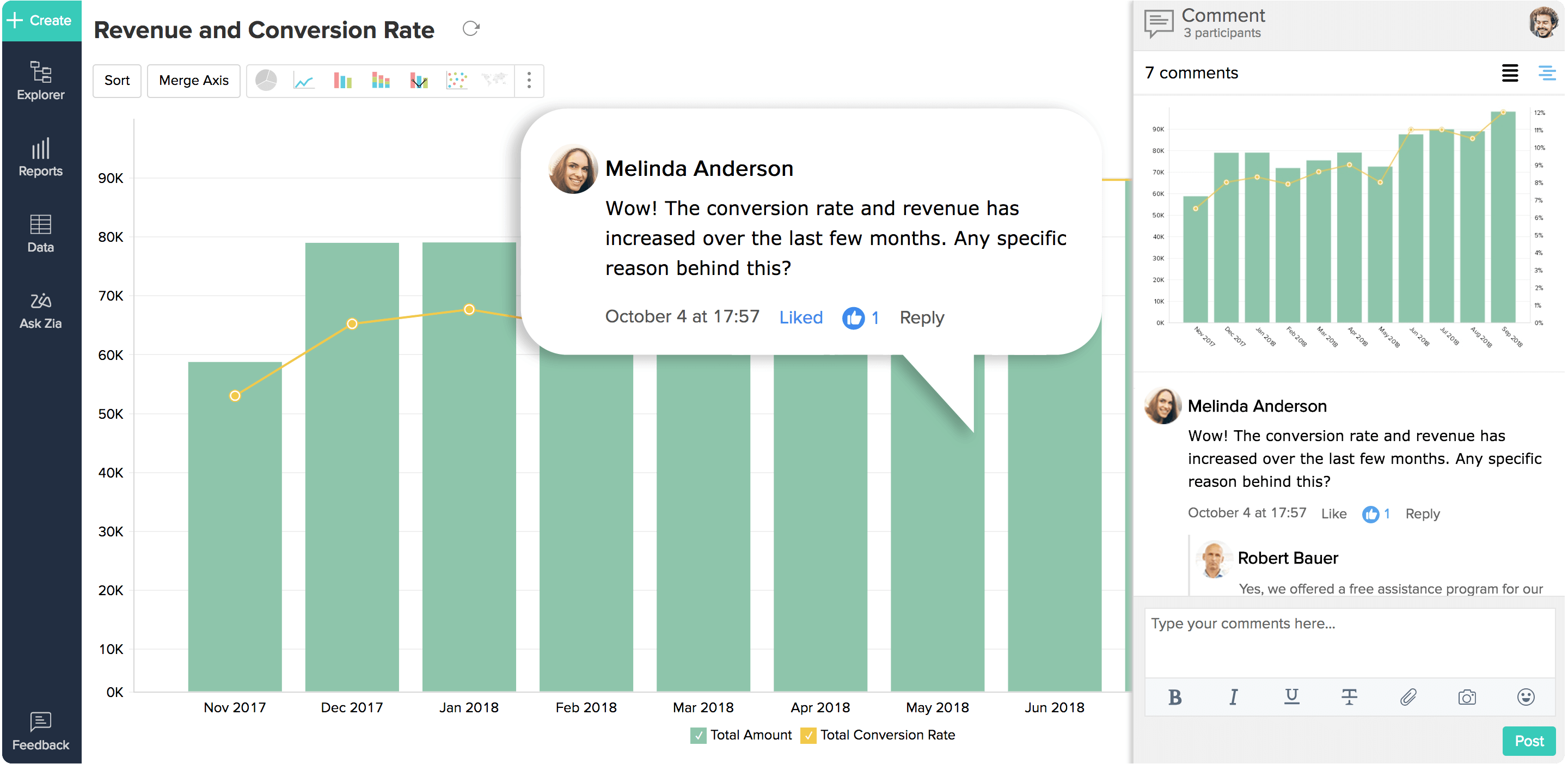 Preserve History
Forget having to search and sort through piles of emails. Preserve comment history and view them anytime, all at one place.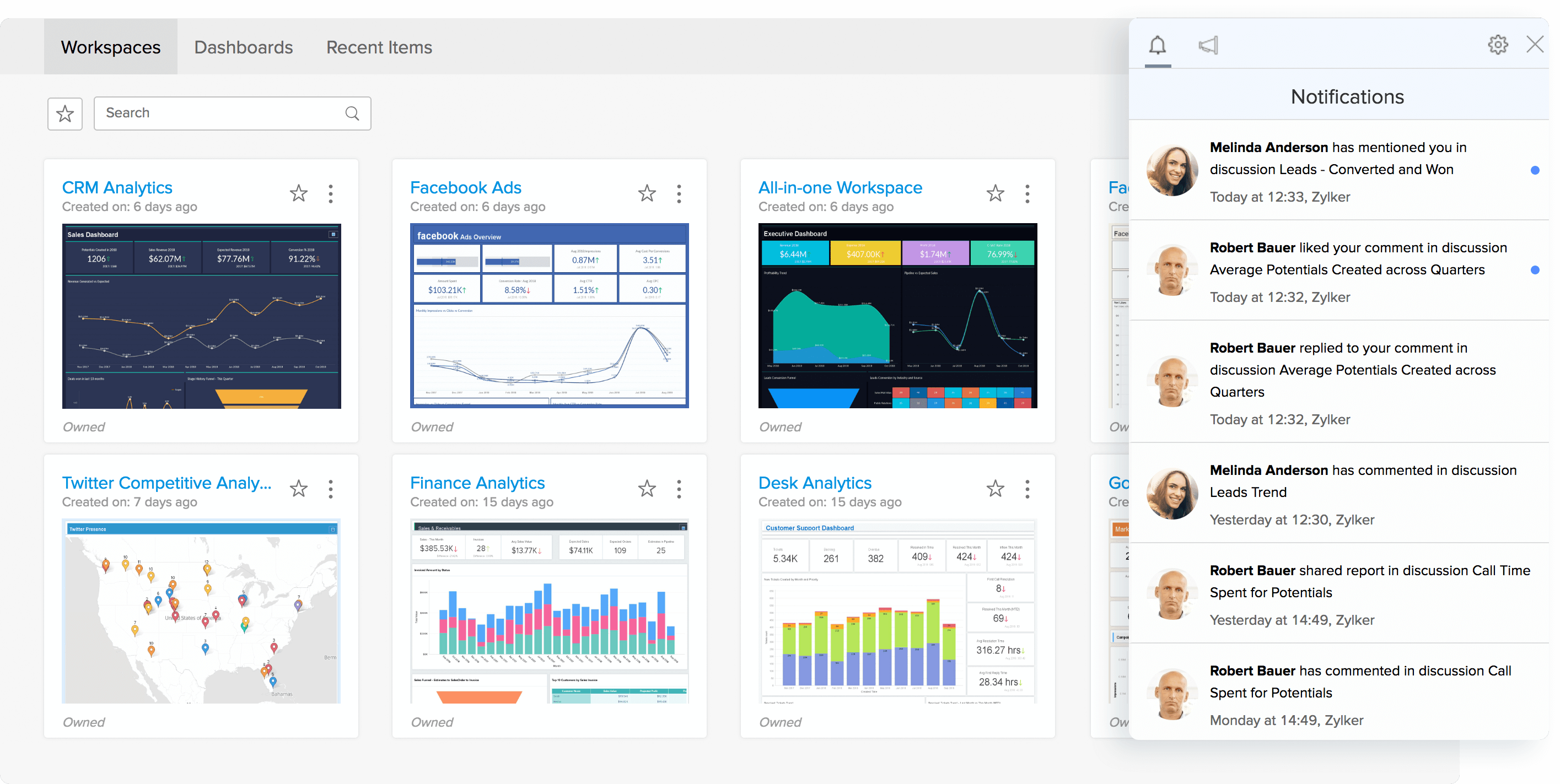 Smart Mentions
Notify and involve your colleagues in the discussion by simply mentioning their name.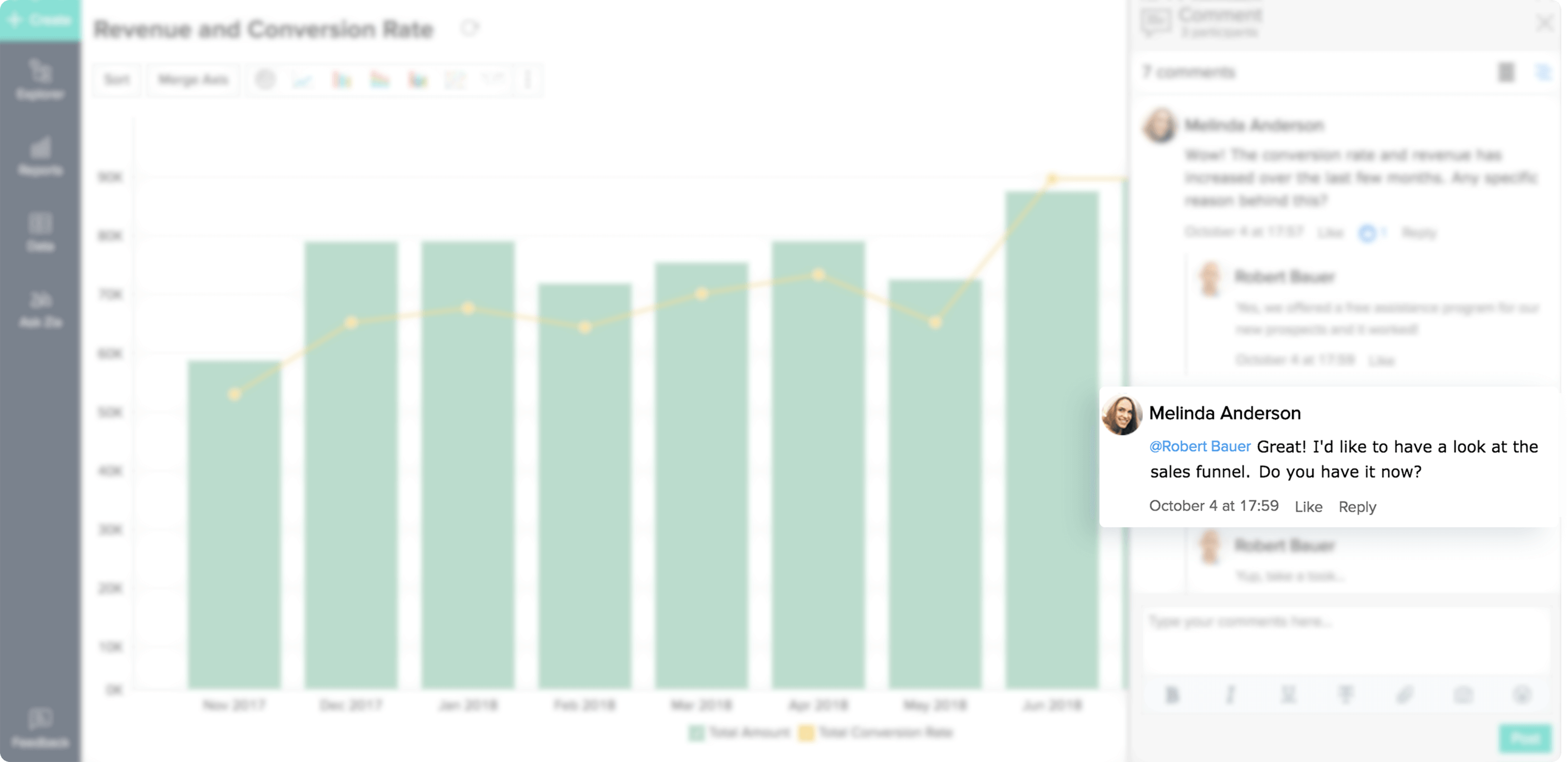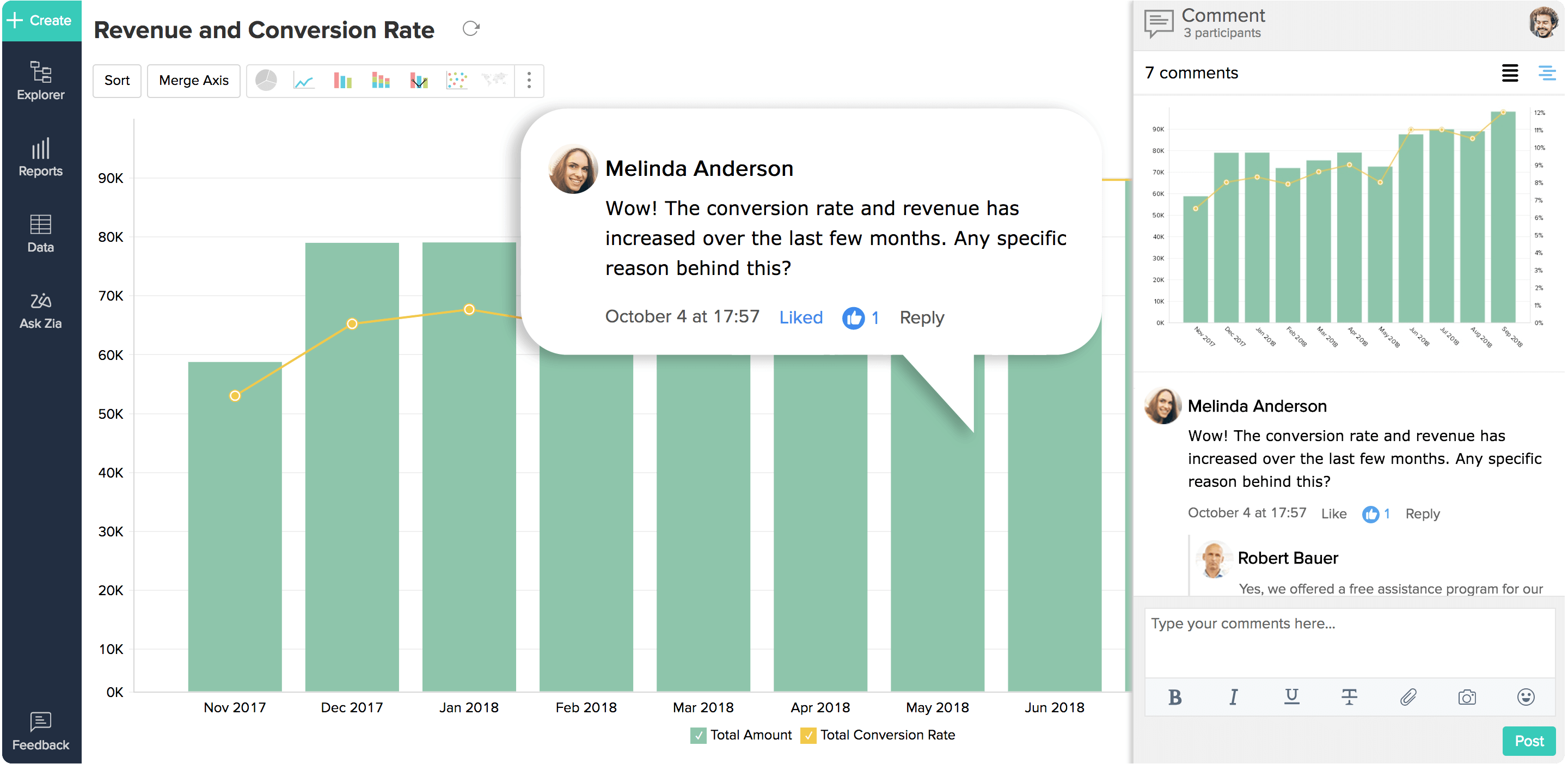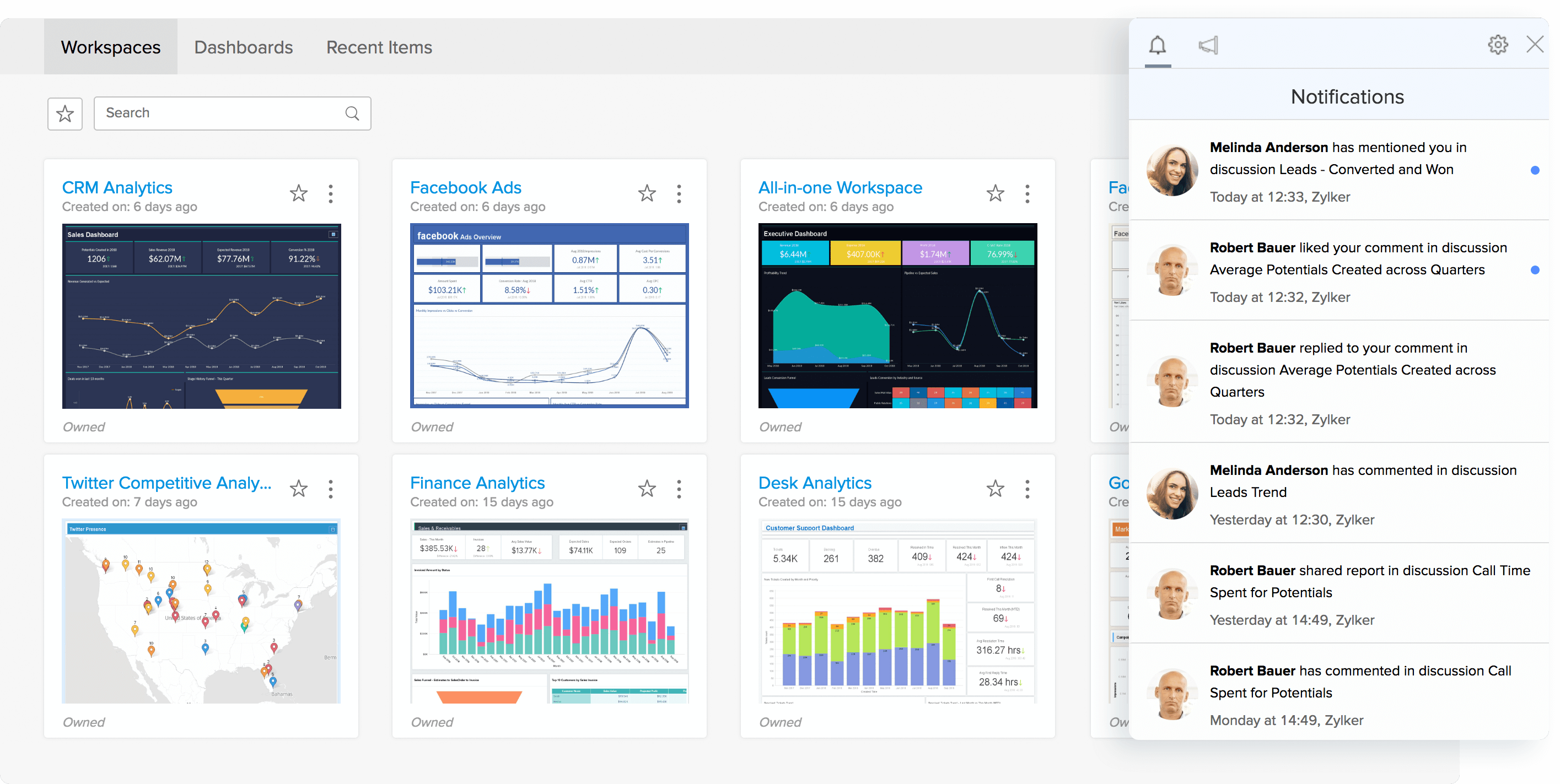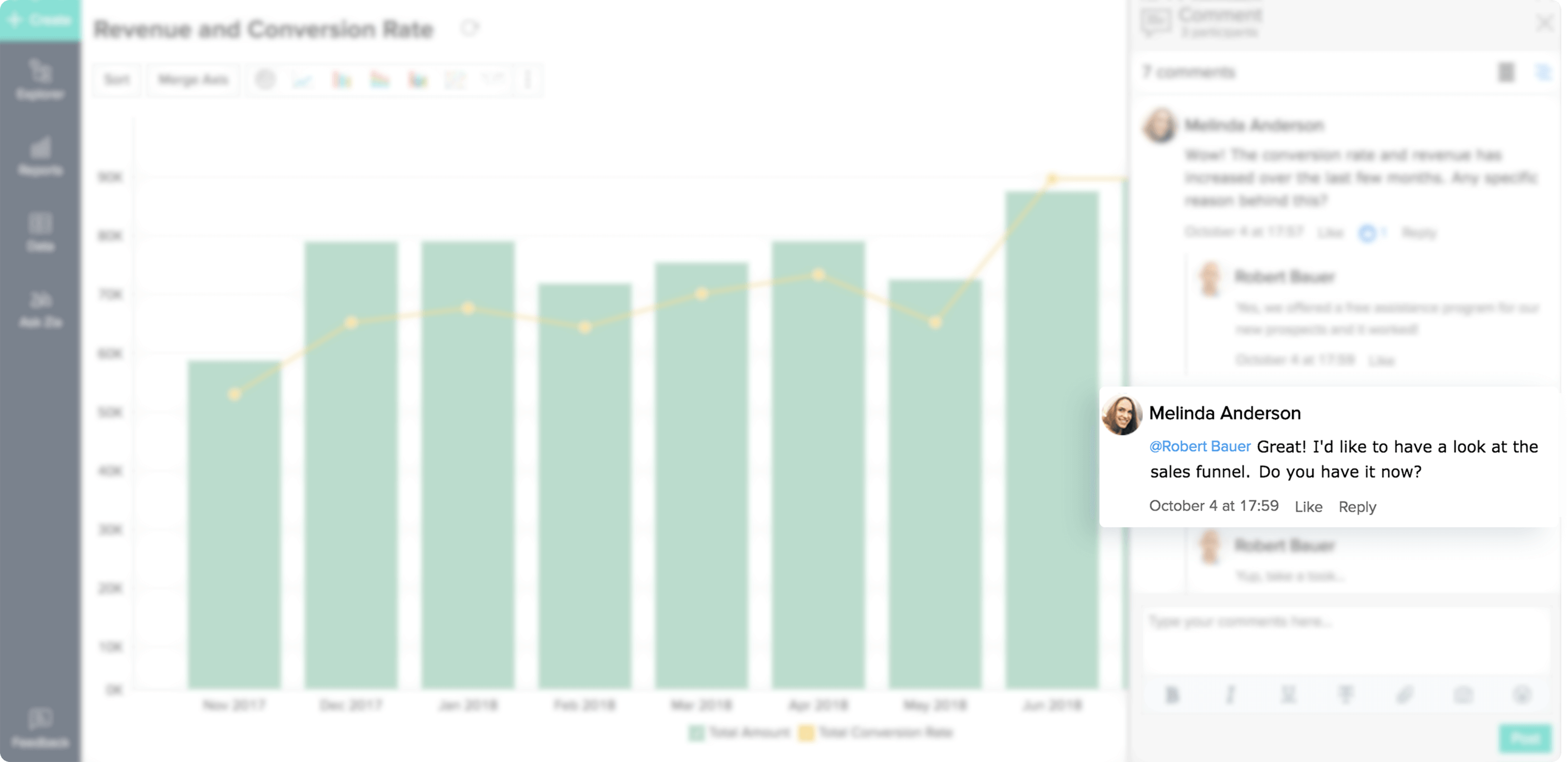 Expanding Analytics Connectors
We're rolling out an array of advanced analytics connectors, ranging from social media apps, to online advertisement platforms and more. Every connector comes with pre-built domain specific reports and dashboards to get you started right away!
Social Media Analytics
Bing & Facebook Ads
Zoho People
Analyze your ad campaigns in Bing and Facebooks Ads. Track key metrics and optimize your marketing ROI.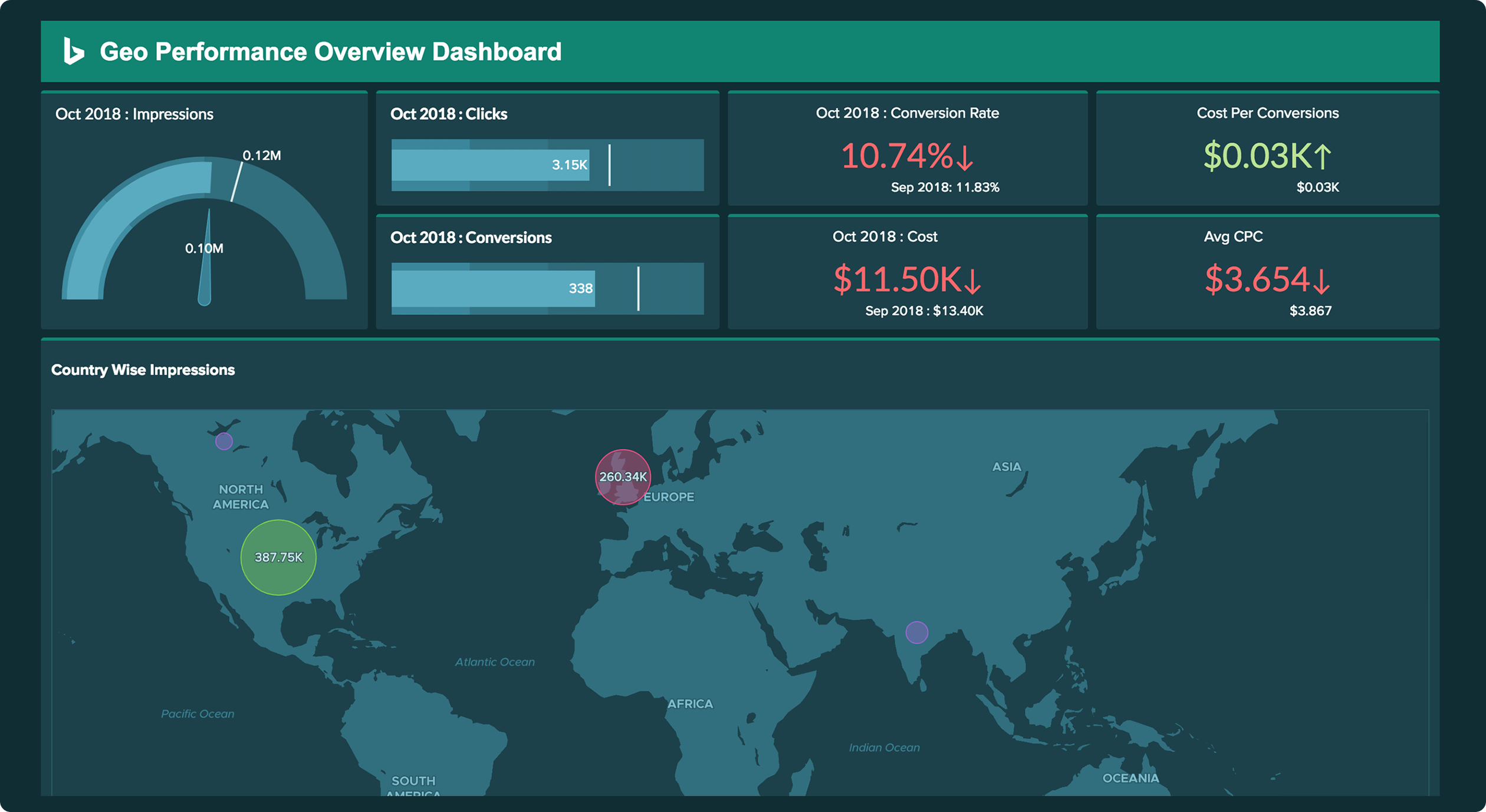 Analyze and derive key actionable insights about human resources of an organization managed with Zoho People. Measure and maximize your organization potenial with analytics.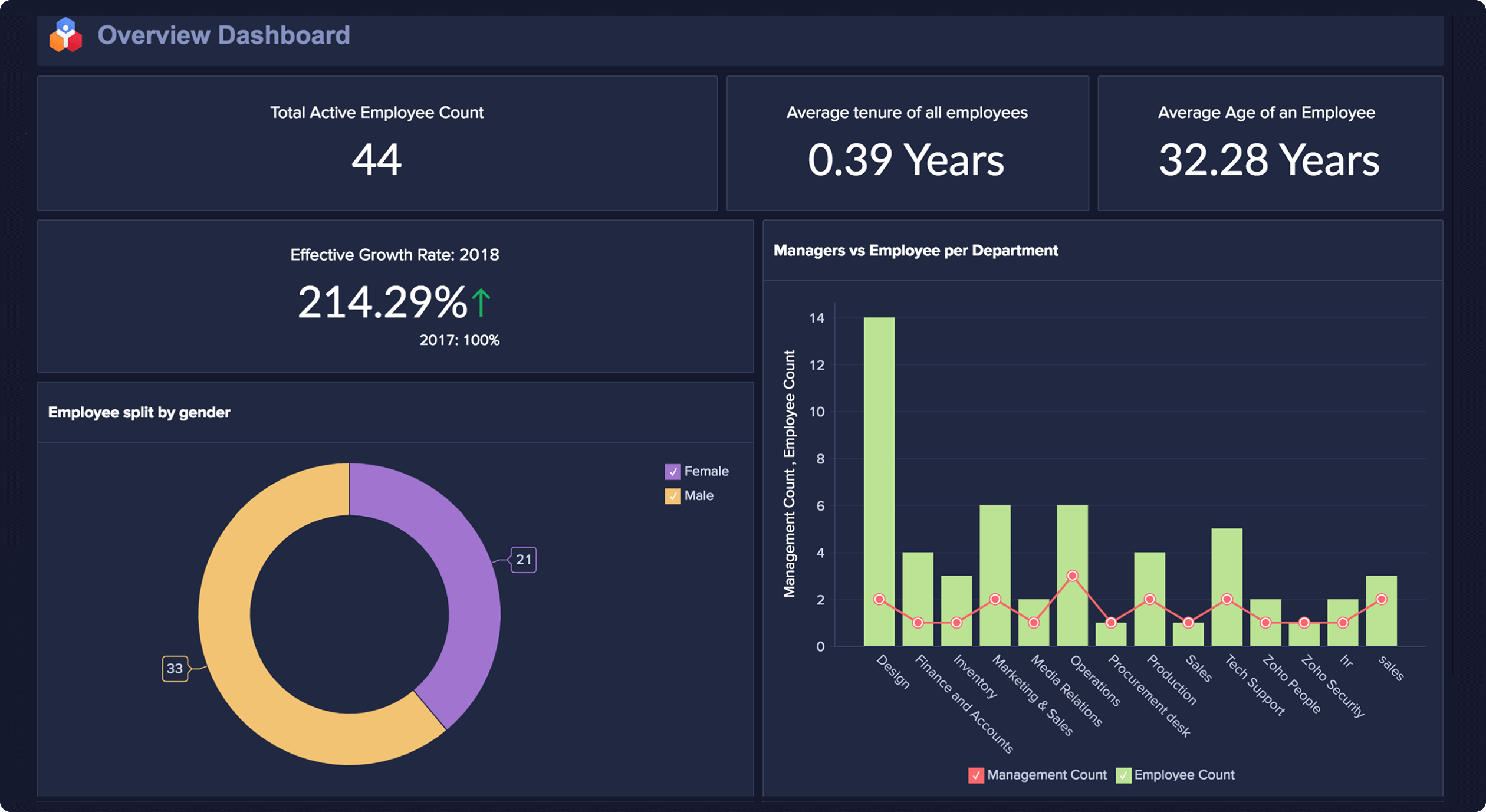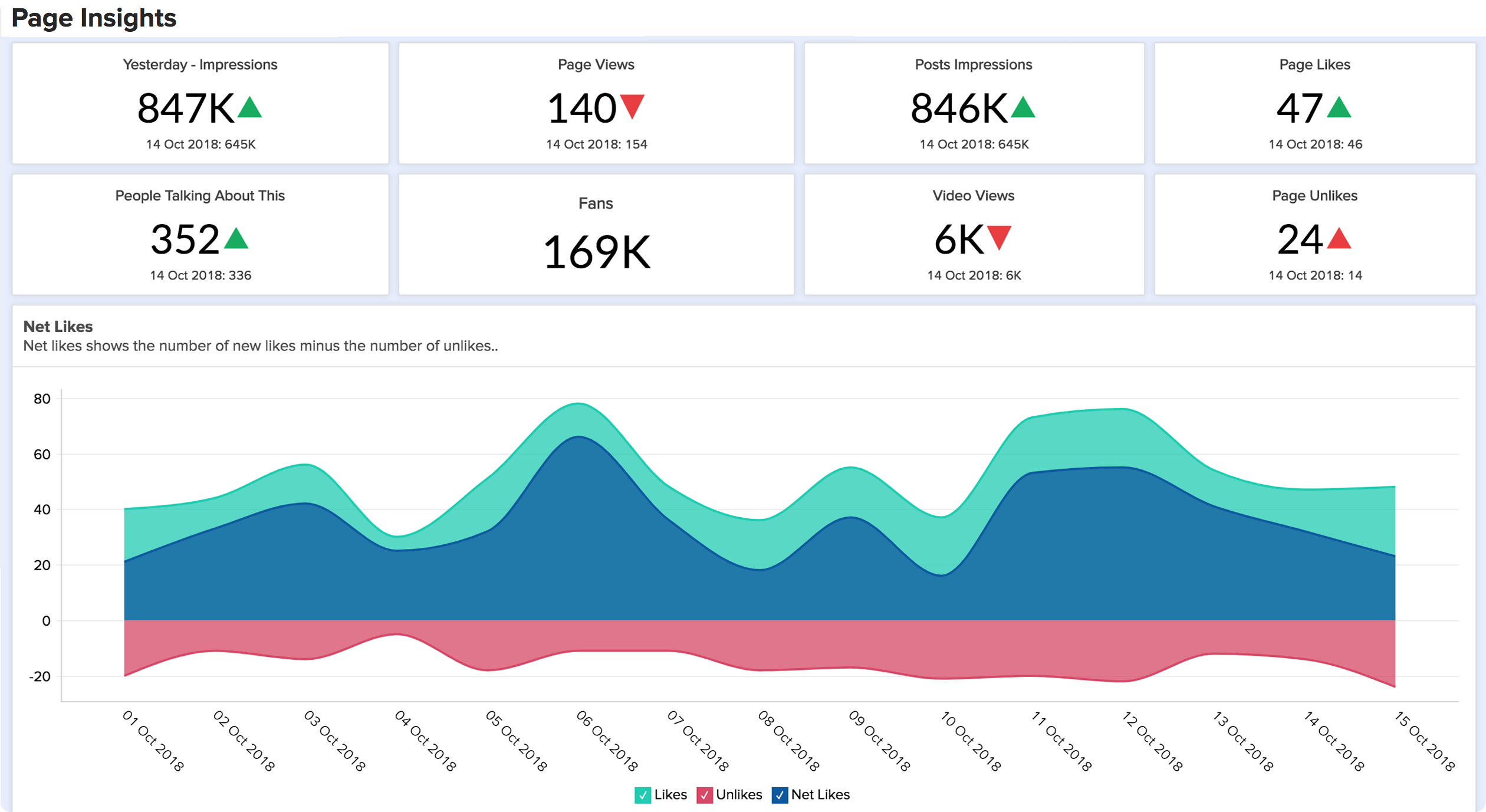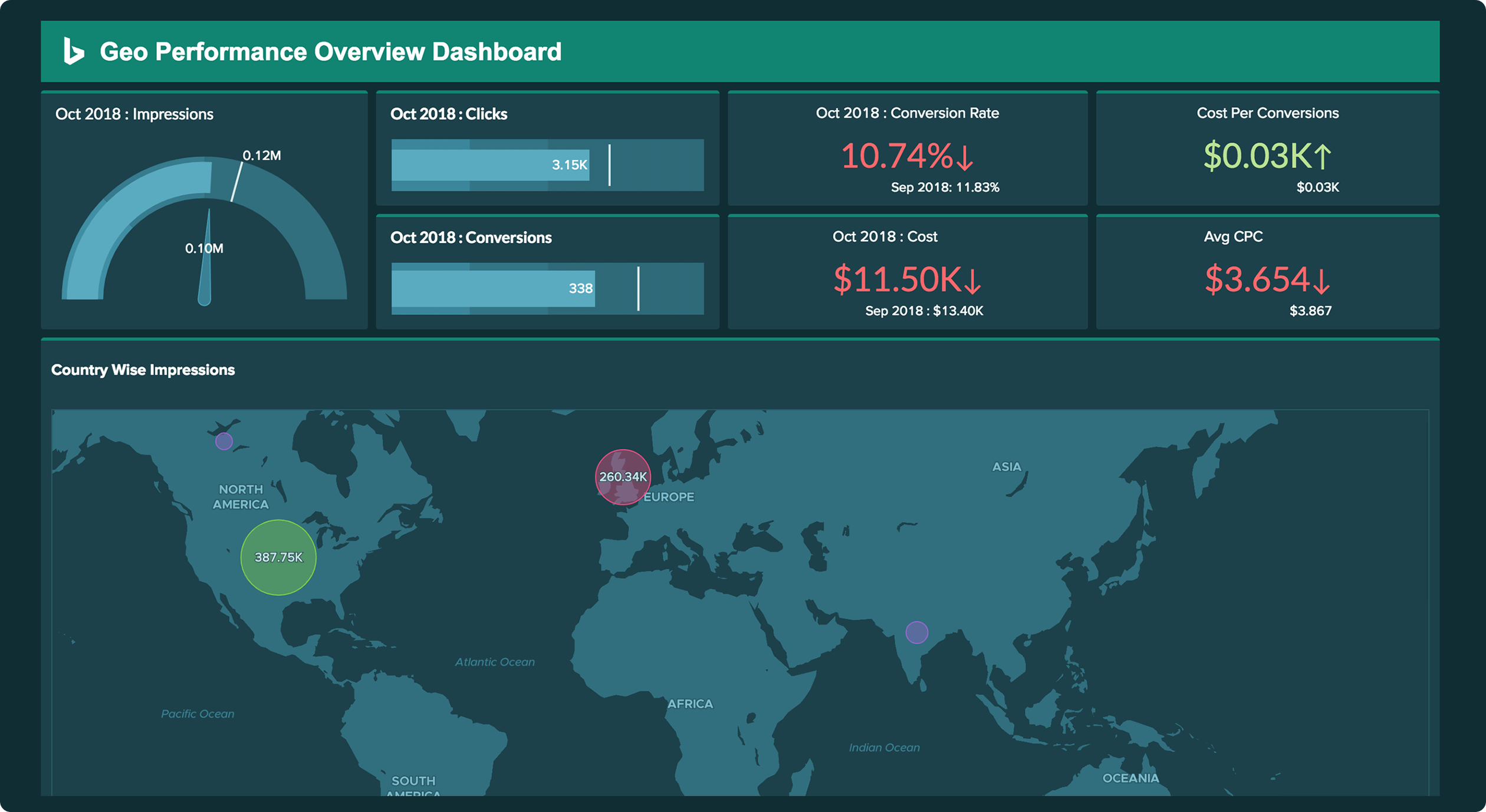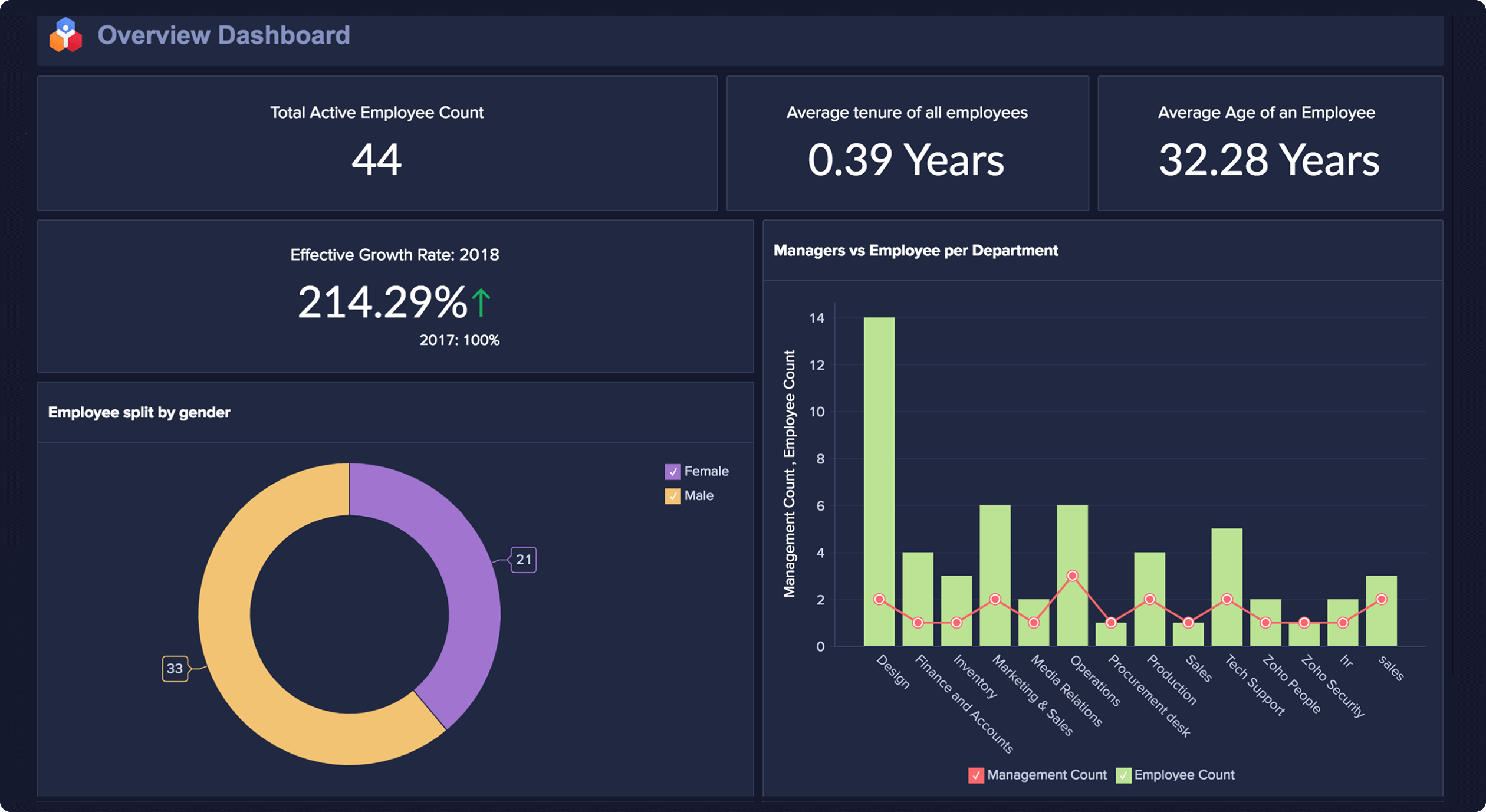 Zoho Analytics On-Premise
We're thrilled to introduce the on-premise edition of Zoho Analytics, with all the options and functionality of our cloud version. Deploy it on your private network or private cloud and experience its powerful analytical capabilities. On-premise edition is a step towards expanding our Business Intelligence suite, with lots more exciting things to come...

"Loving the new updates! Finally an analytics platform that is cozy and easy to use. The new-look feels more modern, the navigation is really clear, and now the site works contextually. Boom! You just gotta love a company that makes our work easier, and does it free and frequently!"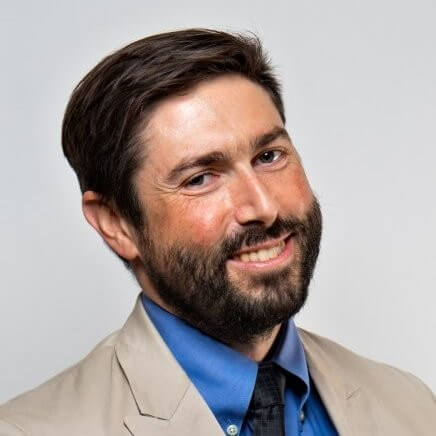 James Foster
Information Services Manager, Caravan Health