What is a Marketing Dashboard?
A marketing dashboard is a visual display of the most relevant information necessary to keep track of key marketing metrics, and to achieve one or more marketing objectives. Top-level marketing reports are consolidated and arranged on a single page, so that the information can be monitored at a glance. It also forms the basic block over which more detailed marketing analytics is done.
Sign up in less than 60 seconds
Streamline Your Marketing Insights with Marketing Dashboards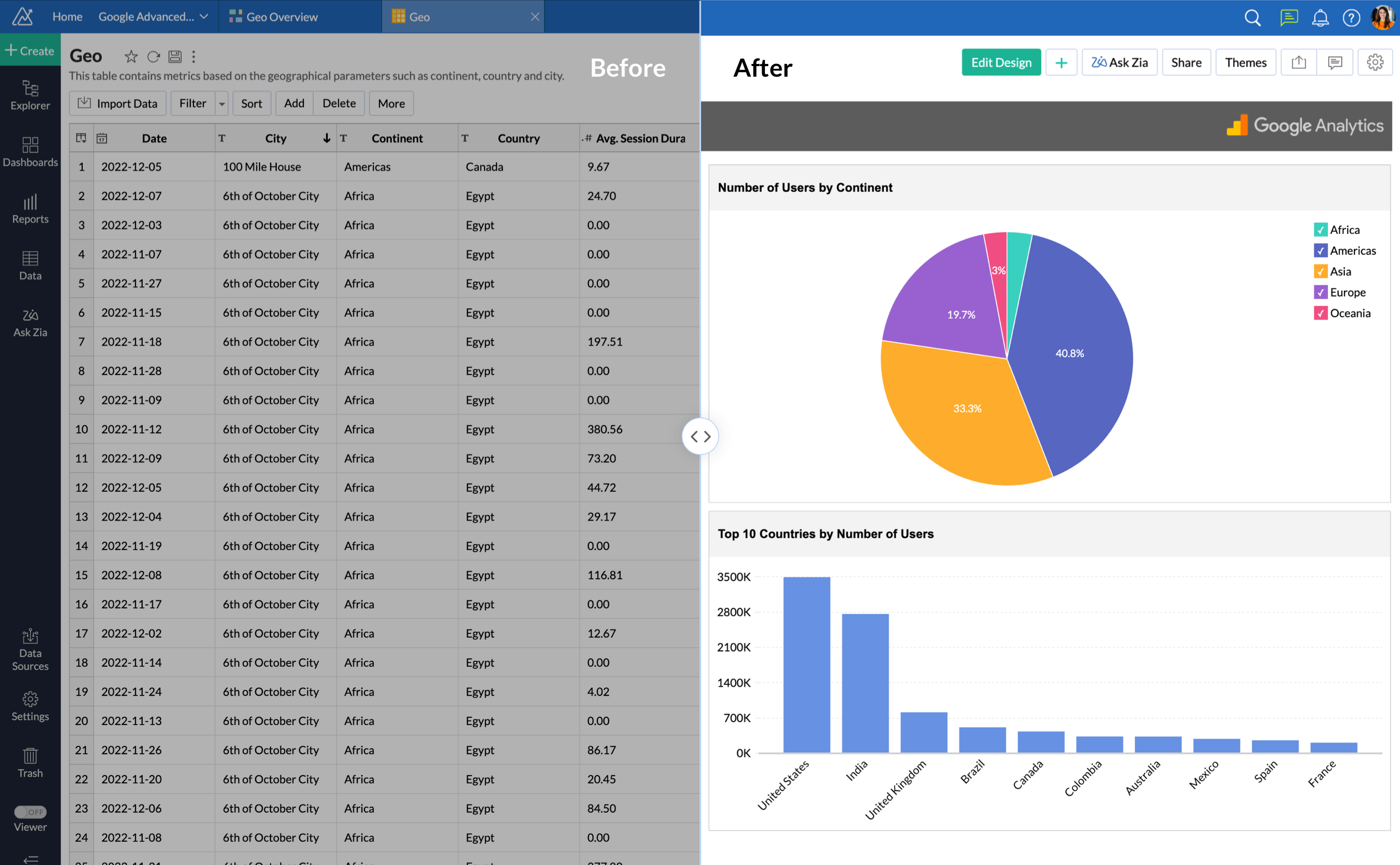 Importance of marketing dashboards
Marketing dashboards are crucial for businesses to achieve their objectives. They provide insights into how initiatives drive company goals and help analyze campaigns for desired outcomes. With an online marketing dashboard, businesses can track the metrics that matter, and make informed decisions based on valuable data. This leads to greater success and growth for the business.
Designing a marketing dashboard
The best marketing dashboards are often quite simple. A recommended rule is that any relevant information should be found within 5 seconds. The insights are to be displayed from top to bottom in the order of significance. To avoid visual clutter, it is better to have no more than 7-9 visualizations in a single dashboard.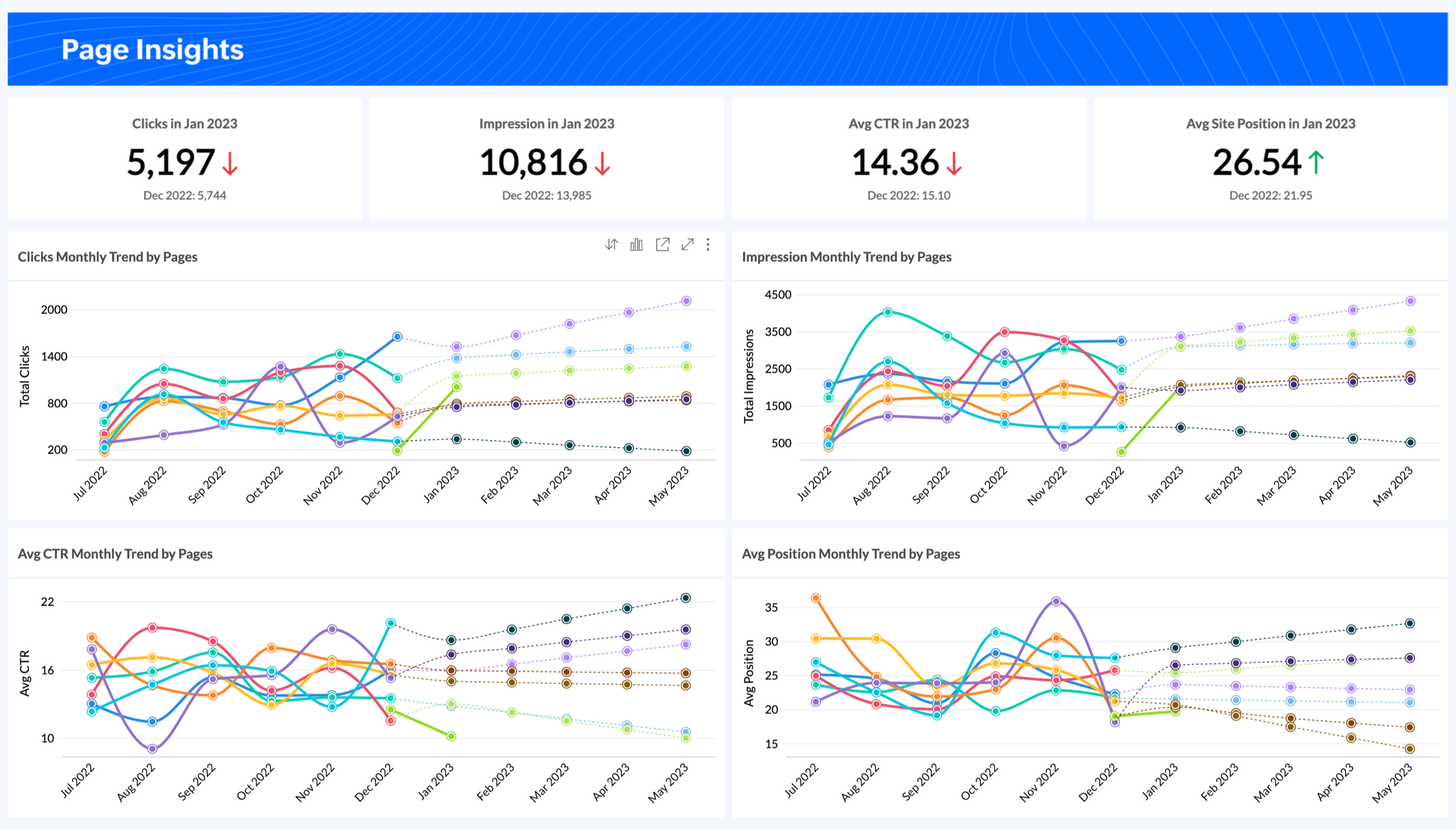 Build a marketing dashboard
Building marketing dashboards with Zoho Analytics takes only a few minutes. All you have to do is drag and drop the reports and add KPI widgets. Arrange the widgets and reports based on their significance. And start extracting insights--which by the way Zoho Analytics itself automatically provides--from one place.
Uncover trends by visualizing your marketing data
Different types of data require different types of visualizations. With Zoho Analytics, you can choose the best visualization type for your reports and dashboards. The visualization options include line charts, bar charts, pie charts, funnel charts, geo maps, pivot tables, KPI widgets and more.
Marketing dashboard examples
Create marketing dashboards by connecting your favorite marketing apps, and extract key insights from your marketing data. Make better decisions and drive more customers with insights gathered.
Hear from our Happy Customer
"Zoho Analytics created a tremendous amount of value for the agency and takes our relationship with clients to the next level. The preparedness to integrate the data, build alluring visualizations, and its shrewdness have given us the ability to retain clients. The reporting is so substantial, so easy to do, and created stickiness for our business."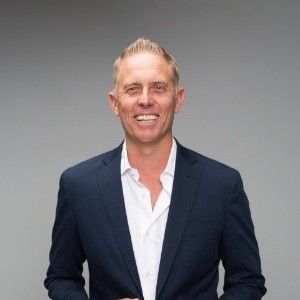 Steve Dubane
Founder & CEO, Wingman Media
Measure the marketing performance with your very own marketing dashboards
Sign up for free