What is a Marketing Dashboard?
A marketing dashboard is a visual display of the most relevant information necessary to keep track of key marketing metrics, and to achieve one or more marketing objectives. Top level marketing reports are consolidated and arranged in a single page so that the information can be monitored at a glance. It also forms the basic block over which a more detailed marketing analytics is done.
Sign up for free
Need for marketing dashboards
Marketing has always involved a fair degree of measurement--understanding how initiatives drive towards achieving company goals, and analyzing campaigns to see if they deliver the required results.
However, with the increased pervasiveness of digital channels, the data available for marketers to analyze has grown manifold. It is now more important than ever, to separate good data from the bad, and useful numbers from the fluff. So a digital marketing dashboard online, becomes invaluable, to readily track the marketing data points that really matter.
Designing a Marketing Dashboard
The best marketing dashboards are often quite simple. They find the right balance between the most valuable metrics and available data points. However, each organization has its own approach to marketing. The choice of featured marketing metrics can be decided based on a company's objectives.
If marketing is primarily to increase sales, the key data to show will presumably be customers and revenue growth. If it is about increasing awareness of your offerings, metrics around visibility and engagement are the key.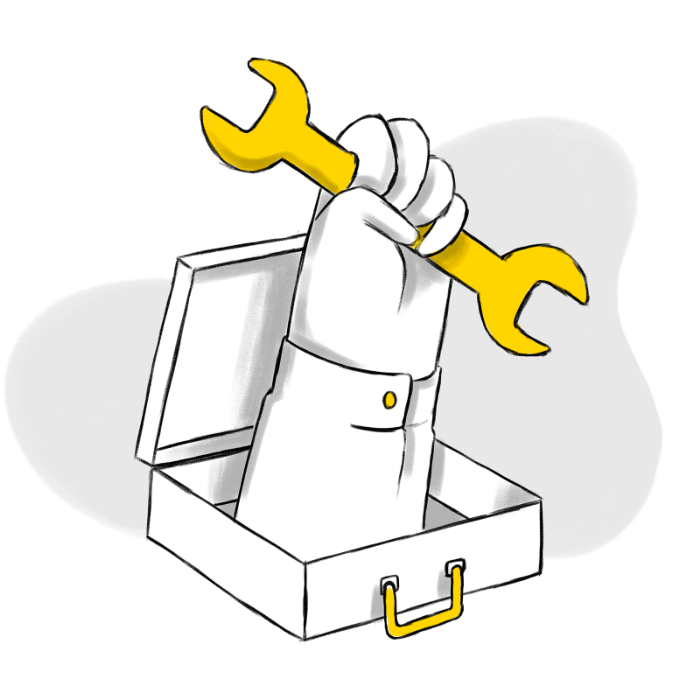 Building a Dashboard
It is important to organize a dashboard so that it is easily accessible. The more time it takes to scan through, the poorer the visual layout is. A recommended rule is that any relevant information should be found within 5 seconds. The insights are to be displayed from top to bottom in the order of significance. To avoid visual clutter, it is better to have not more than 7-9 visualisations in a single dashboard. Learn more about marketing analytics dashboards.
Choosing the right visualisations
Different types of data require different types of visualizations. Line charts are the best to show continuous data (say marketing spend) over any given time-period. Bar charts for comparisons between discrete categories (like conversions from multiple channels). Pie-charts are suited to compare parts or sub-sections in the whole section (say traffic sources). Funnel charts are perfect to showcase different stages in a process (marketing conversion funnel). Learn more about data visualization.
Best Practices for Marketing Dashboards
Feature KPIs and metrics that drive future action
Select visually digestible colours and themes
Choose charts with higher level of comprehension
Eliminate distracting, unnecessary design elements
Facilitate easy collaboration and sharing
Ready to start with Zoho Analytics?
A cloud BI pioneer for over a decade, Zoho Analytics is now used by more than 2 million business users, and 500,000 businesses in 120+ countries around the world.
Sign up for free