Zoho Show - Zoho Analytics Integration
Advanced Slideshow is a powerful data storytelling feature that enables you to craft immersive presentation blending visualizations created in Zoho Analytics. Along with visualizations add narrative elements - text, infographics, videos, and shapes - in your presentations to create a compelling analytical story.
Advanced Slideshow is seamlessly powered by the integration with Zoho Show our online presentation service.
Note: This option is available for Zoho Analytics users with Standard and above pricing plans.
To add the Zoho Analytics add-on from Zoho Show:
Click the Add-Ons option from the toolbar.
In the pop-up box that opens, click the Add-On Store button.
​
Mouse over Zoho Analytics for Zoho Show and click Install.

Authorize the Zoho Analytics for Zoho Show connection and click Allow.

Zoho Analytics will be listed along with the other add-ons available for your Zoho Show account. Navigate to the Zoho Analytics tab and Select the workspace from which you want to add views for your presentation.

All the views available for the workspace will be displayed. Mouse over the required views and click Add This.

The selected views will be added to your presentation. You can then add the required narrative elements - Text, Media, Shapes, Tables, and Charts to the views and craft impactful presentations and storyboards in Zoho Show. 
Shown below is a screenshot of one such presentation created in the Zoho Show.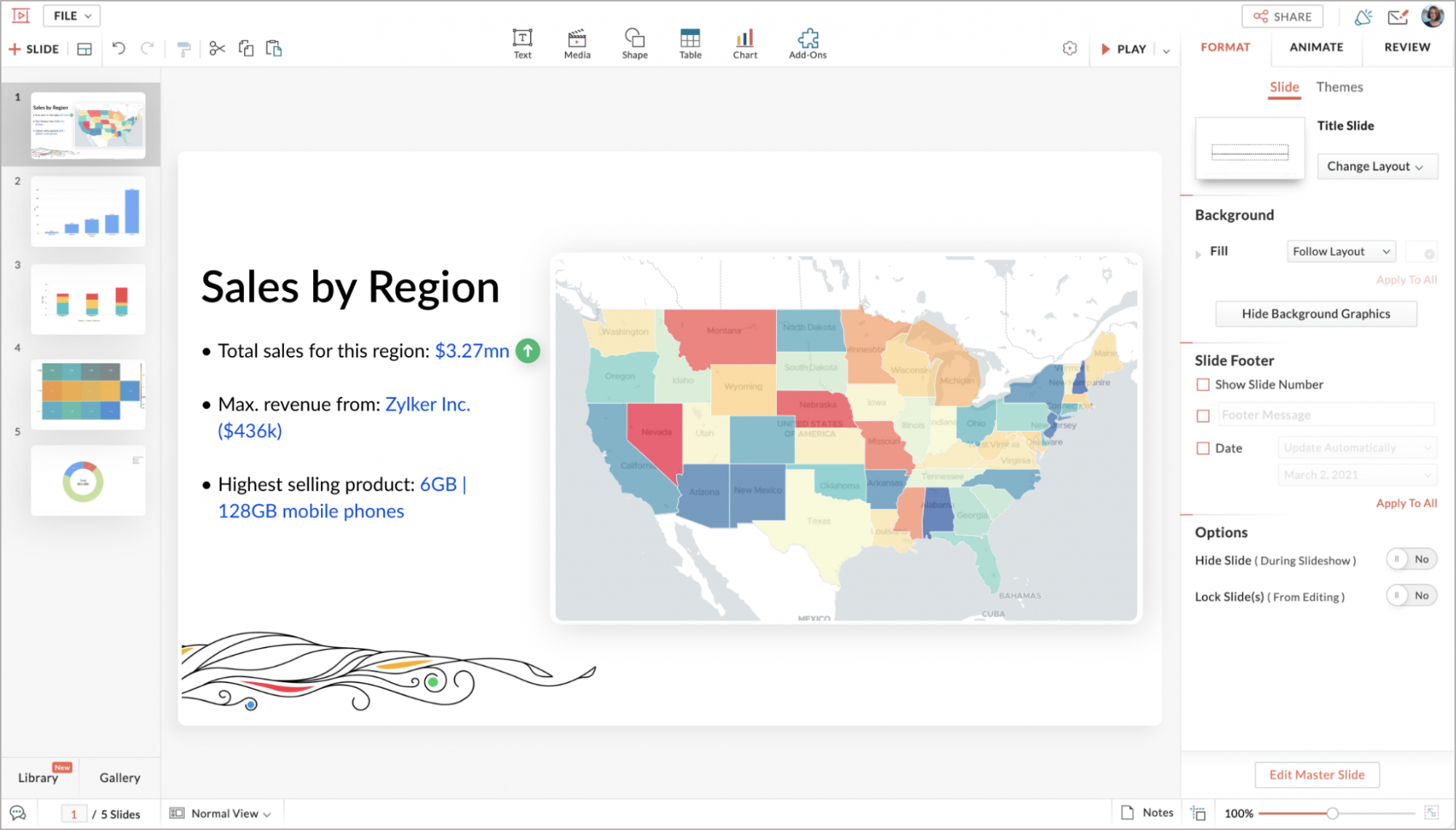 ​