5 Ways Augmented Analytics Will Drive Faster & Better Decision Making
This webinar was hosted by Zoho Analytics and Constellation Research. Learn how augmented analytics drives better and faster decision making.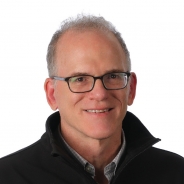 Doug Henschen focuses on data-driven decision making. His Data-to-Decisions research examines how organizations employ data analysis to reimagine business models and gain a deeper understanding of their operations and customers. Doug observes that innovative, data-driven applications require a multidisciplinary approach, starting with integration and orchestration technologies, including next-generation data platforms, continuing through BI and analytics, and increasingly harnessing machine learning and cutting-edge data science.