Shopify Advanced Analytics & Reporting
Transform your Shopify store into a growth powerhouse with Zoho Advanced Analytics app. Visually analyze your Shopify data and extract powerful insights for informed business decisions, and unlock new opportunities with advanced AI.
Sign up in less than 60 seconds
Readymade Shopify Reports And Dashboards
Get started instantly with an exhaustive collection of prebuilt reports and dashboards for end-to-end store insights.
Sales Reports

Analyze and forecast sales across products, orders, regions, and payment methods. Optimize your sales pipeline with refund reports by product or reason, and perform impact analysis of discounts by target, geography, and trend report.

Order Insights

Uncover insights on orders to sales conversions, average order value, and fulfilment rates. Analyze orders across sources, transactions, status, and devices. Measure contribution to sales with orders by billing location and discount reports.

Inventory Optimization

See the best- and worst-selling products to better understand customer preferences. Dive deeper to analyze stock on hand, low stock products, and a lot more, to optimize your inventory efficiently.

Customer Intelligence

Refine your customer strategy with first-time vs returning customer reports. Boost marketing ROI by analyzing customers across locations, tags, and orders. Forecast your monthly customer addition trends.

Shipment Analytics

Optimize dispatches and deliveries with shipment funnels. Geographically analyze shipping costs and hours to plan shipments effectively. Monitor fulfilment by status and service reports.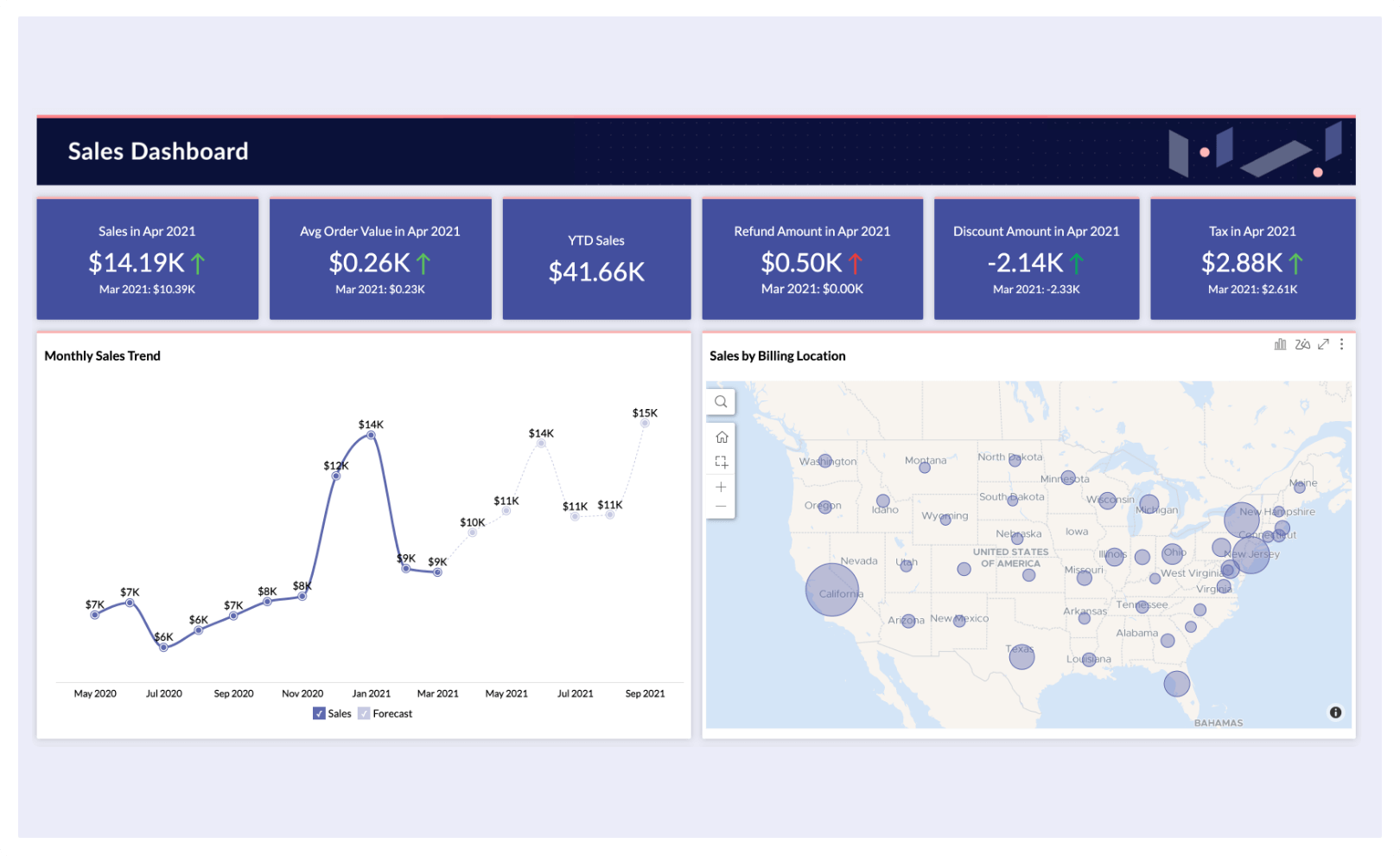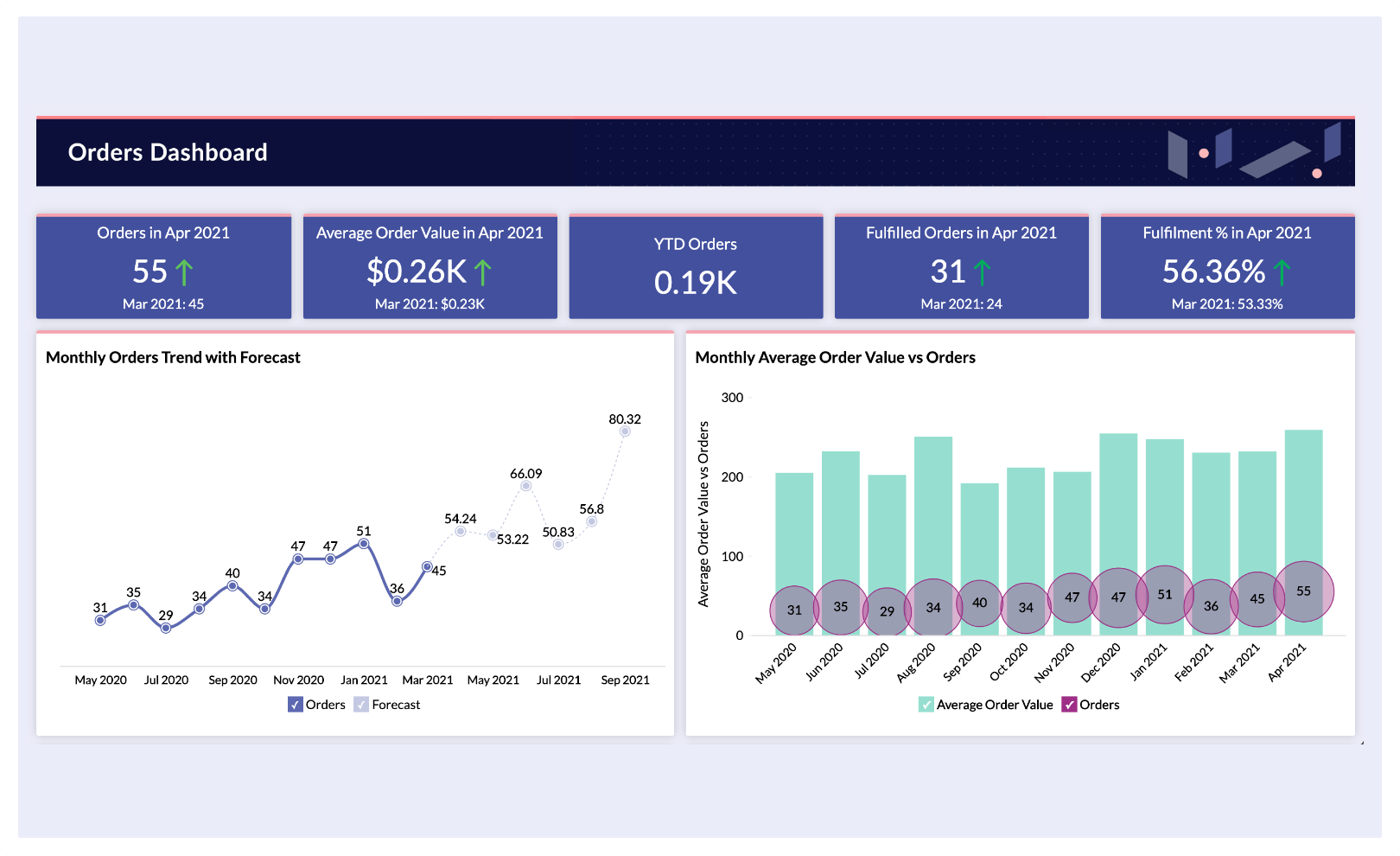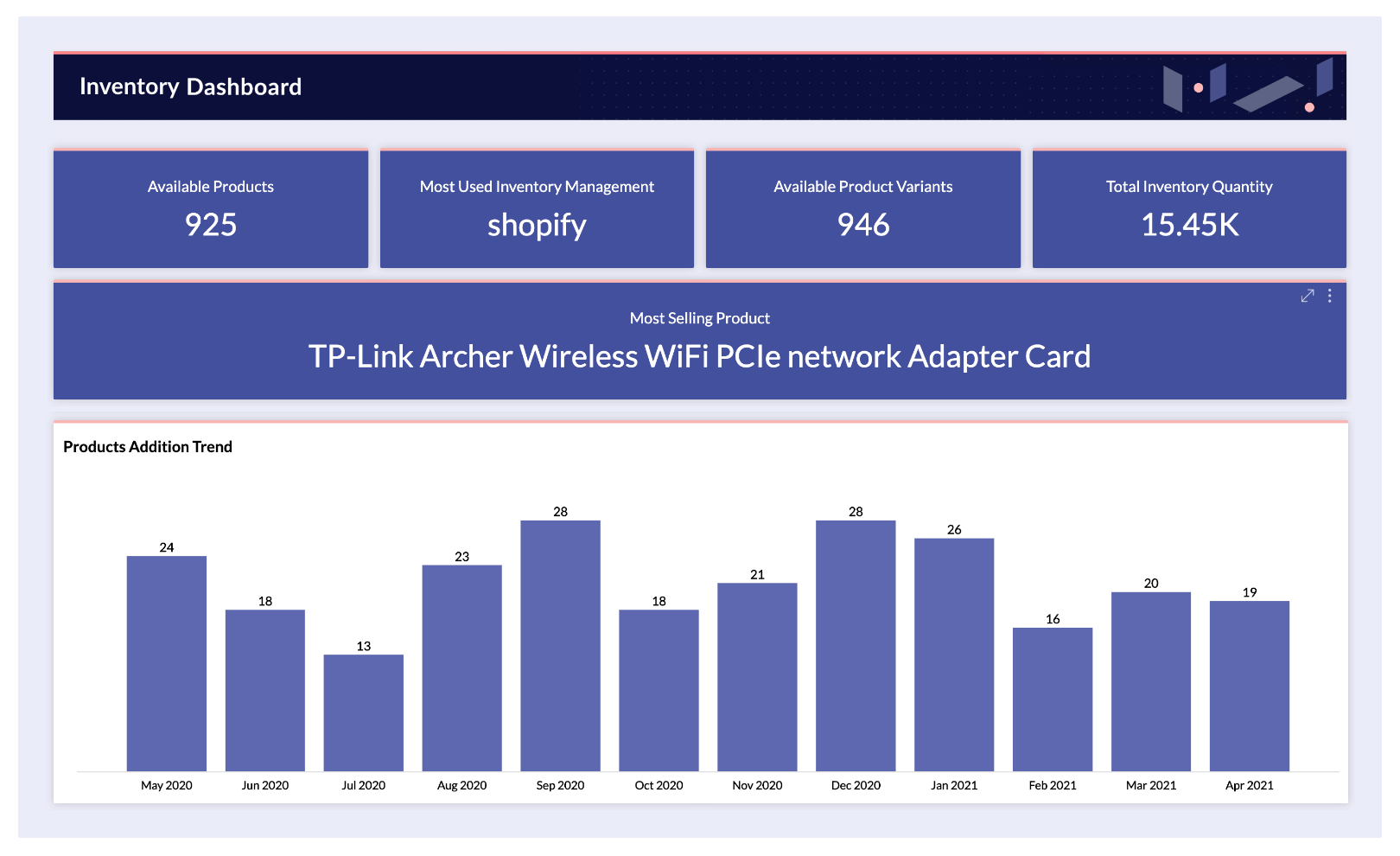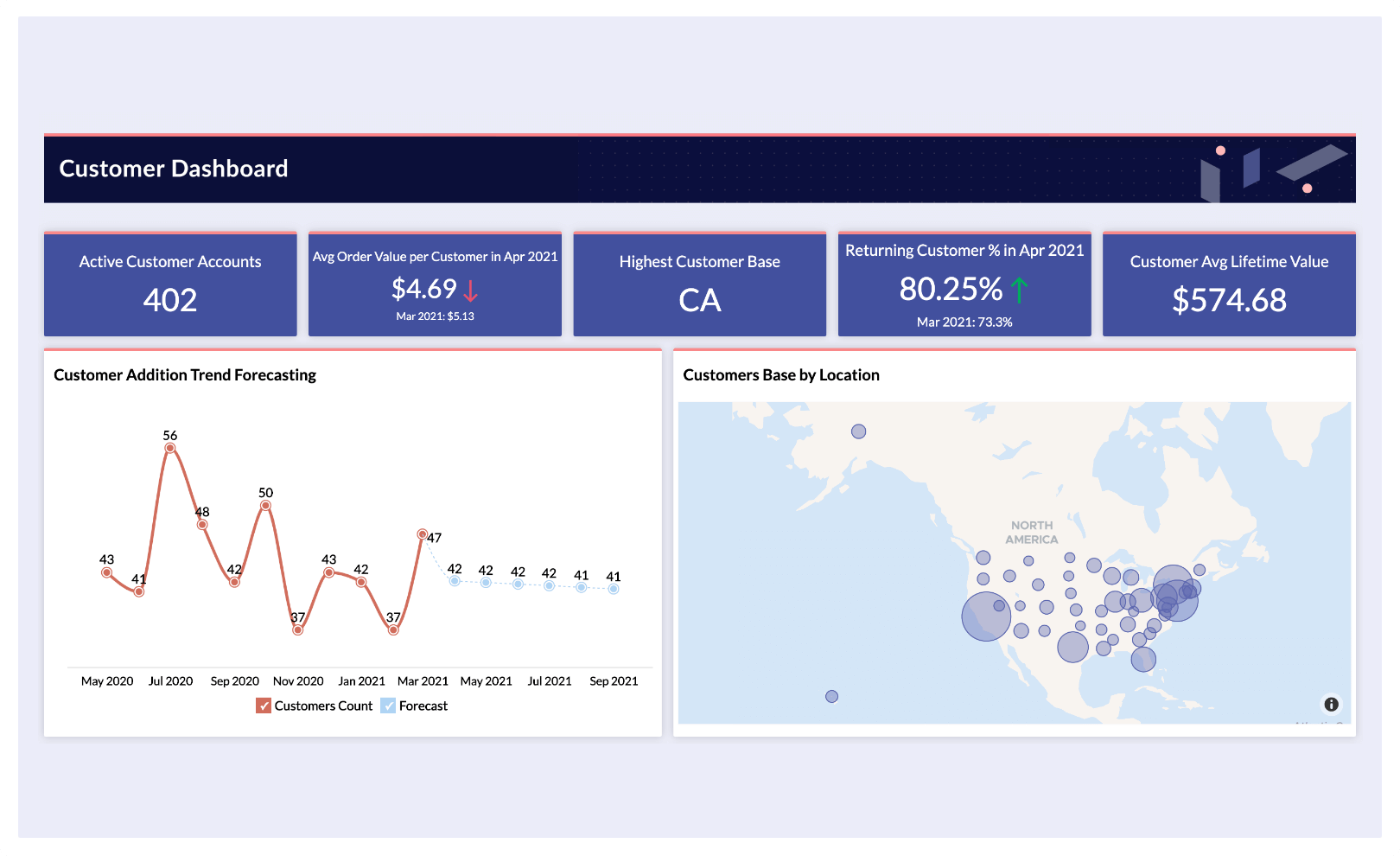 Custom Reporting For Specific Business Needs
Visually analyze and build your own Shopify reports and dashboards with an AI-powered, merchant-friendly interface.
Visual Analytics

Just drag and drop to build your own reports and dashboards. Slice and dice your Shopify data to extract hidden insights. Customize reporting for your business needs without any technical know-how.

Variety Of Visualizations

Visualize your data with 50+ visualizations, including geomaps, heat maps, funnels, histograms, widgets, pivot tables, tabular views, and more. Immersive interactions like contextual filtering, dynamic drill-down, and view underlying data, enable ad-hoc data analysis on the go.

Cool Dashboards

Combine multiple Shopify reports into a single dashboard using our drag-and-drop designer. Insert images, formated text, widgets, and web components in a flexible designer layout.

AI-powered Insights

Ask questions in simple English and get insights on your Shopify metrics. Zia, our AI assistant, enables merchants to perform precise analytics without any technical know-how. Use advanced AI-powered features like Forecasting, Trend and What-if for deep analysis.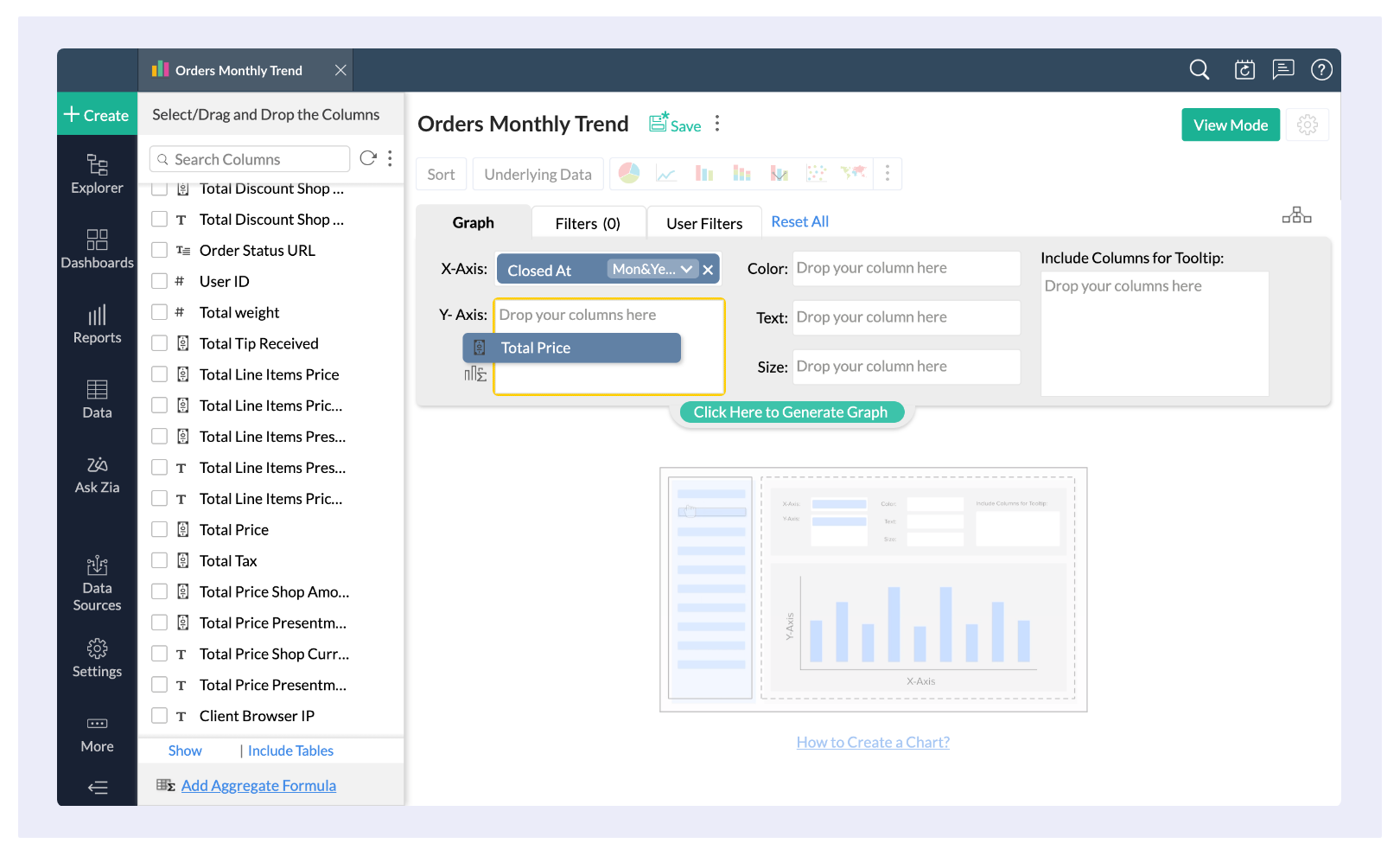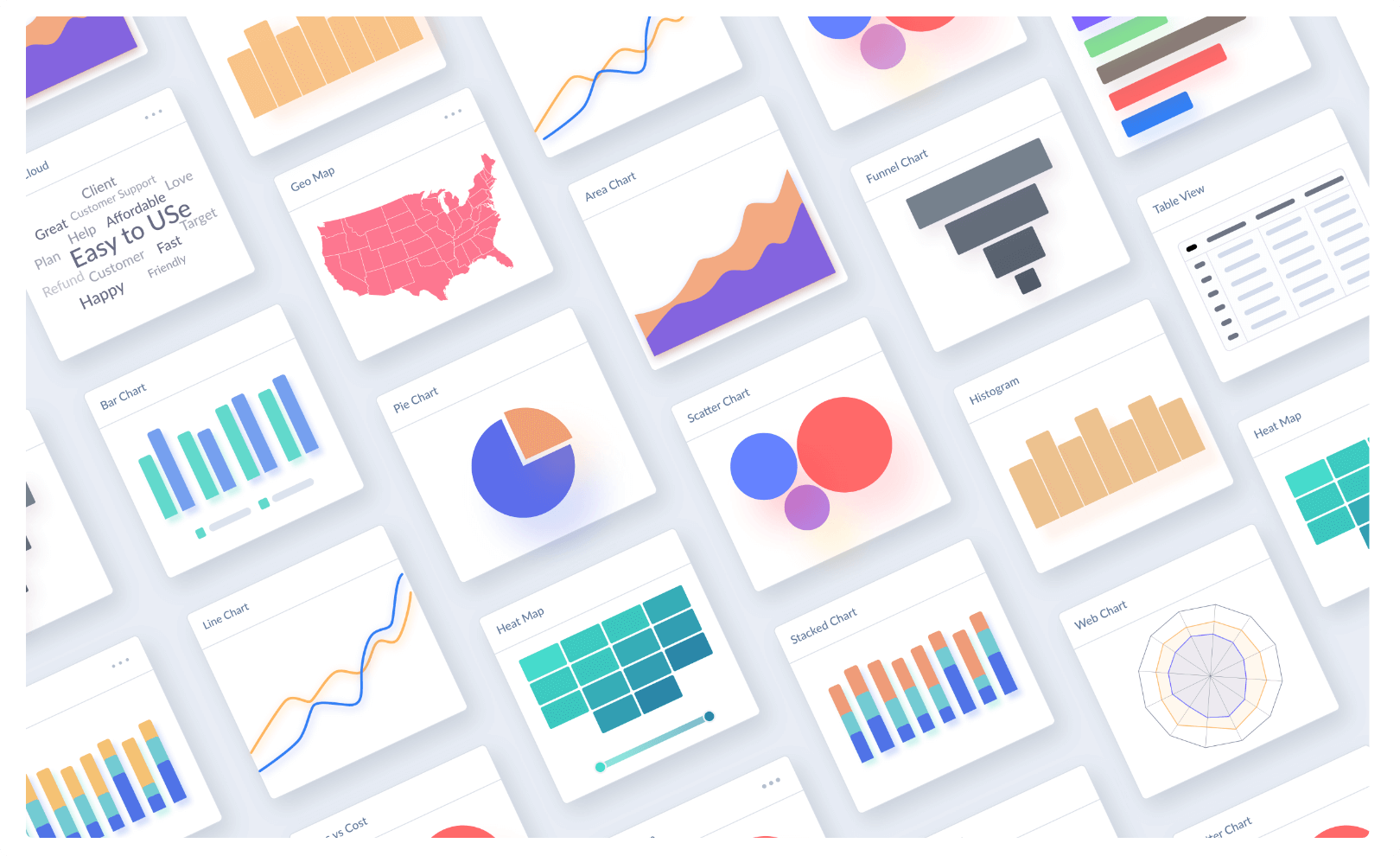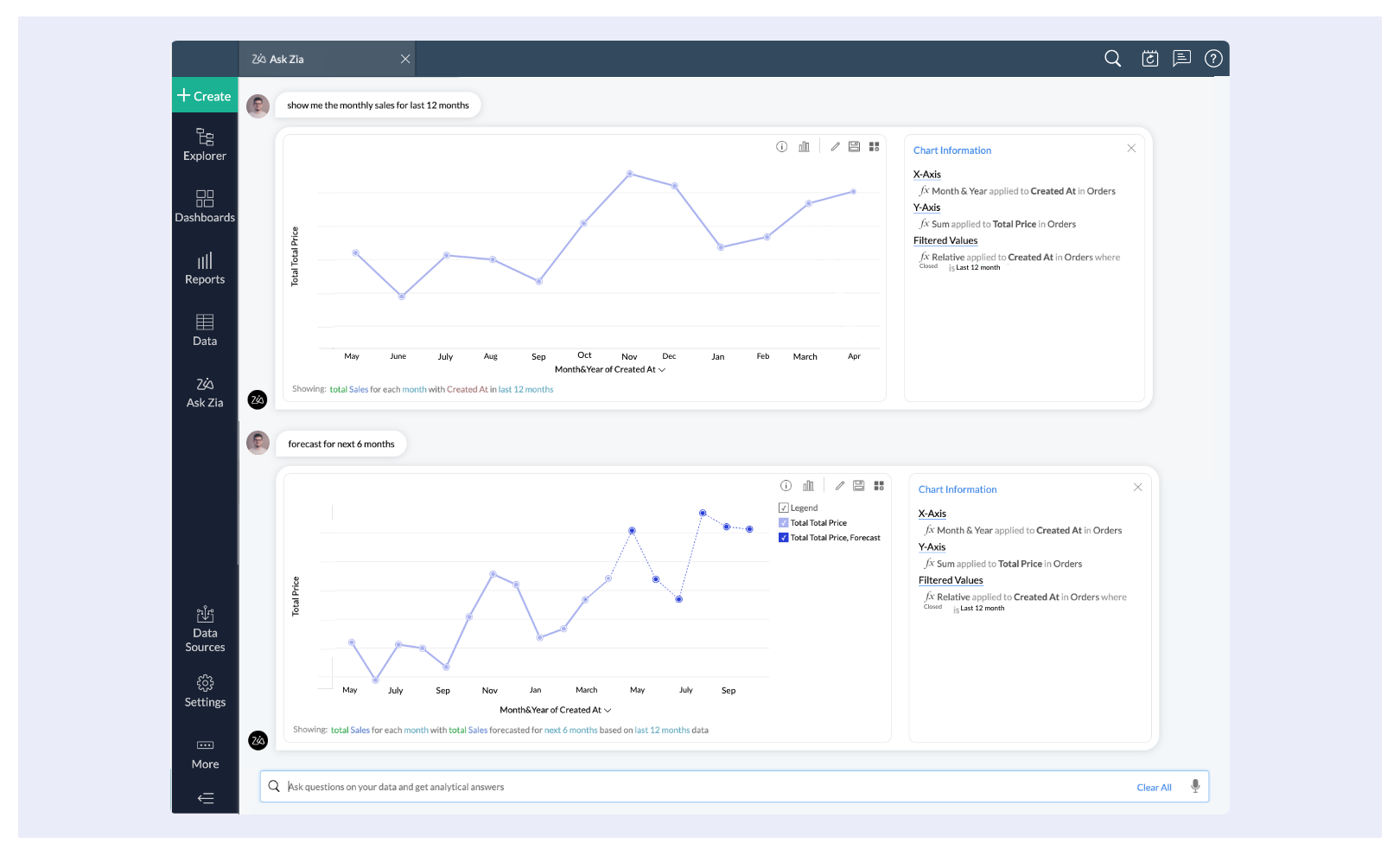 A Must-have Shopify Analytics Tool
An array of advanced analytical functionalities to effectively plan and grow your Shopify store.
Data Blending

Upload data from files (Excel, CSV, HTML, JSON, XML, and text files), cloud drives (Zoho Docs, Google Drive, Box, Dropbox, and OneDrive), and web URL feeds, and blend with your Shopify data for end-to-end insights. For example, blend your marketing spend data from Excel files with your Shopify sales data to create spend vs. sales reports for cross-functional insights.

Smart Alerts

Get notified on key changes to your Shopify metrics with data alerts. Set conditions and be notified instantly across multiple channels on any spike, change, or anomaly.

Scheduled Emails

Deliver key Shopify reports and dashboards directly to your inbox as scheduled emails—no need to log in to track your metrics.

Export Reports & Dashboards

Export your Shopify reports and dashboards into print-friendly HTML and PDF formats. Then distribute them easily for offline access, analysis, and collaboration.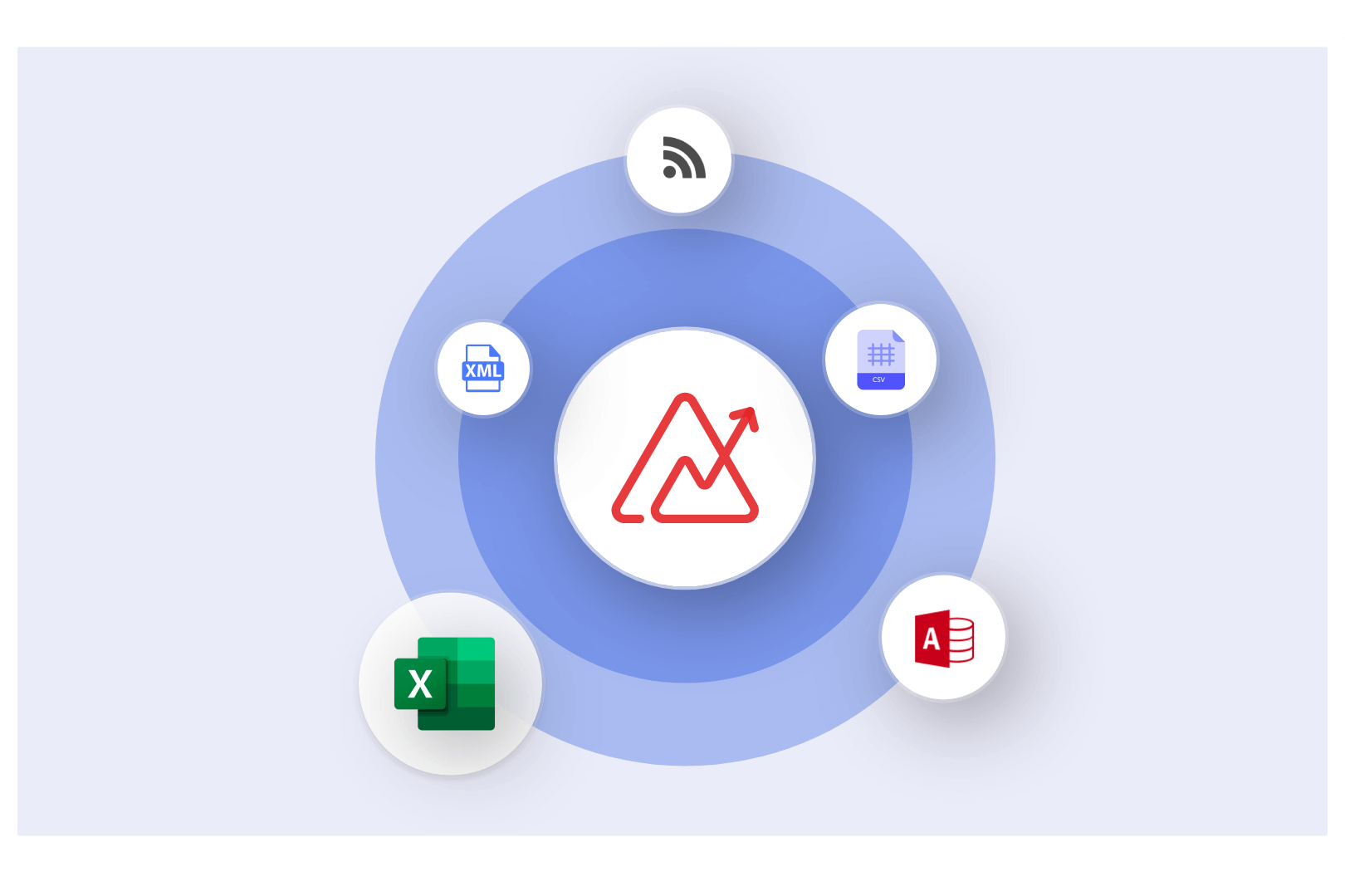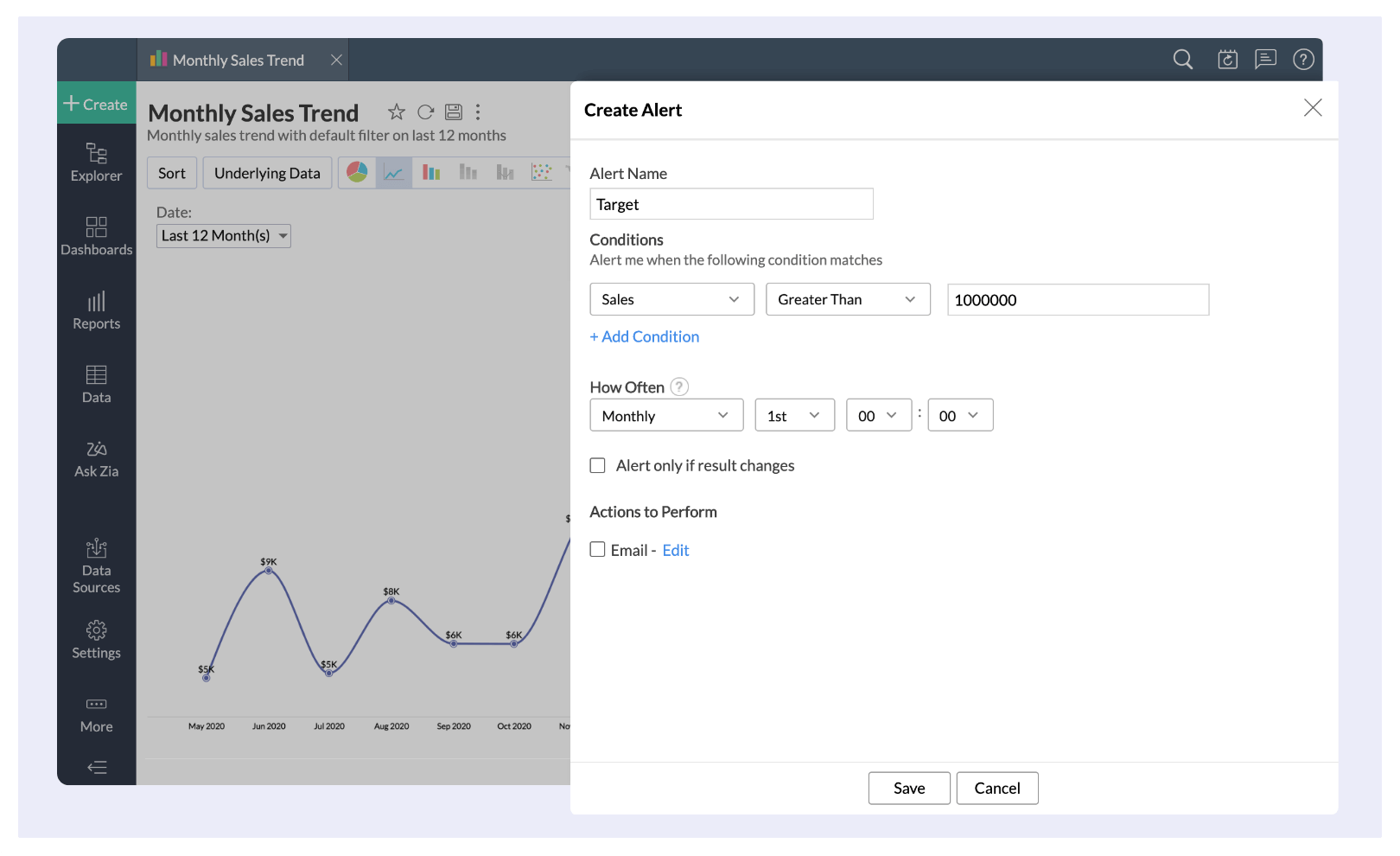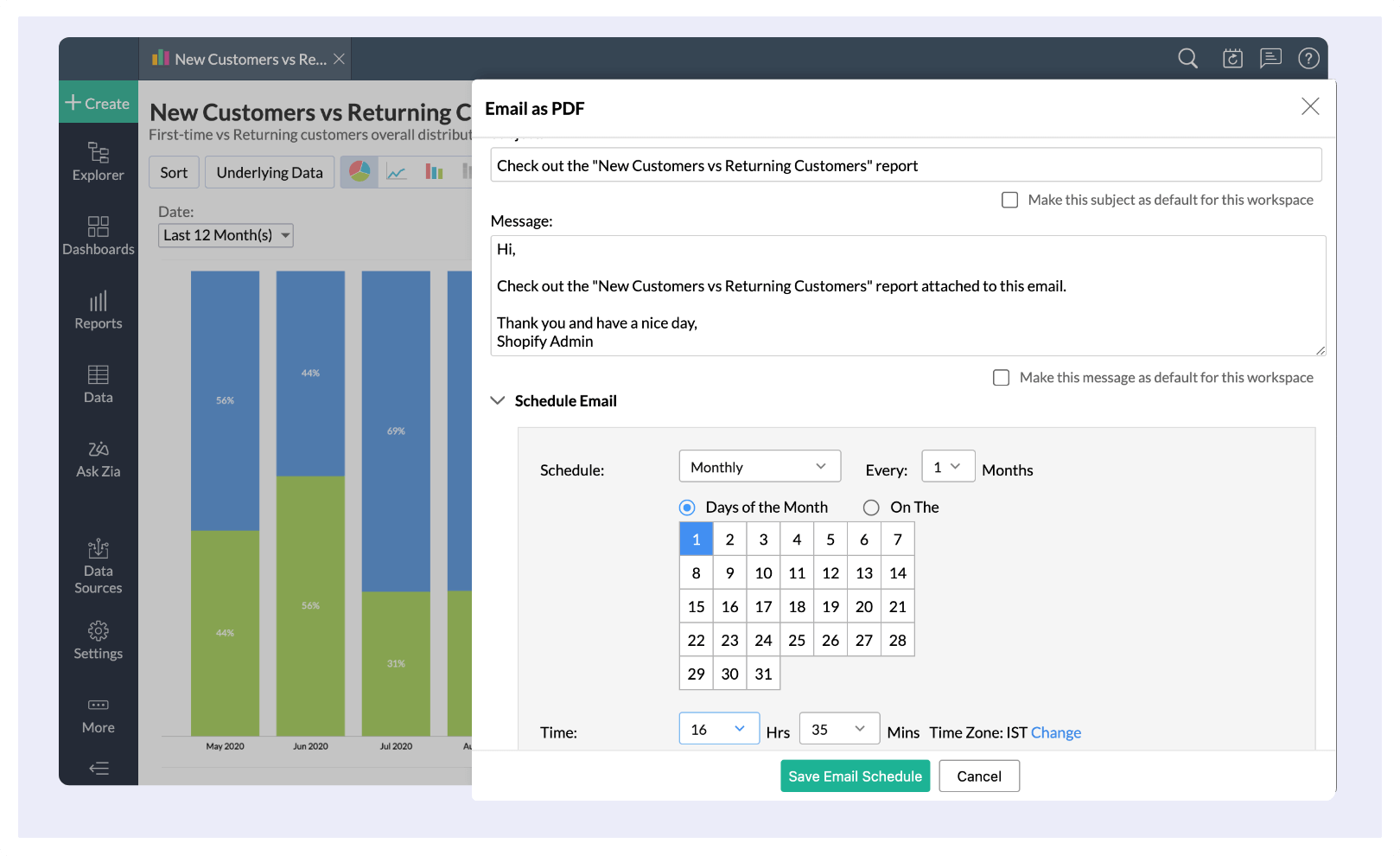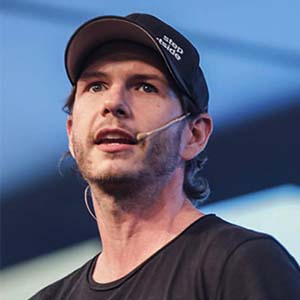 "If you use Shopify and need advanced analytics, then you should integrate Zoho Analytics. We were able to integrate Shopify into Zoho Analytics in a few clicks, and reports were generated within minutes."
Juan Martitegui
Co-founder, Ecom Ventures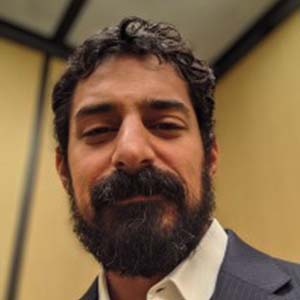 "Zoho Analytics on Shopify is great. I'm very happy with the integration. The fact is you can simply select Shopify from data sources and configure which tables you want and every table is pretty much in there. It's very easy to get Shopify data into Zoho Analytics."
Jordan Talmor
Chief Operating Officer, Quikflip Apparel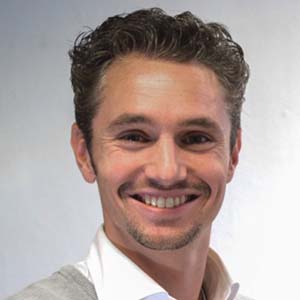 "Automation is the way to scale and that can be perfectly done with Shopify and Zoho. With the right metrics, we are continuously able to make the right decisions on how to further boost our business. Thanks to Zoho Analytics we get daily insights on our performance, so we can quickly solve issues and maximize profits."
Sander Vessies
Founder & CEO, Giftomatic
Why Zoho Advanced Analytics For Shopify?
Seamless Integration

Integrated seamlessly within your Shopify store for quick and easy access.

Powered By Zoho Analytics

Engineered by one of the pioneers in the Business Intelligence market.

Enterprise-grade Analytics

Deep analytics, high scalability, and the agility to handle any business need.

Value For Your money

Delivering business value at a competitive price, with quick ROI on implementation.

Customer Support

We got your back! Our seasoned customer support team works alongside you to grow your Shopify stores.

Security

With security, privacy, and compliance practices at global standards, we're committed to protecting your data.