Project Tracking
Why need a Project Tracking Software?
Project tracking begins early in the project with planning and ends late in the project. It helps you to monitor the processes performed to observe project execution so that potential problems can be identified in a timely manner and corrective action can be taken to control the execution of the project. The key benefit is that project performance is measured regularly to identify variances from the project management plan so that your project is on track. A project tracking software helps you to identify and keeps the project on-track and within budget.
Why choose Zoho Projects has your Online Project Tracking Software?
Zoho Projects has built-in project tracking tools like time tracking, bug tracking and project reporting (gantt charts) which helps you to determine whether you're on time and within budget. It also tells you how much of the project has been completed to date and how much is still needs to be completed. With this you can track your budget, schedule, resources and issues to stay on track at all times.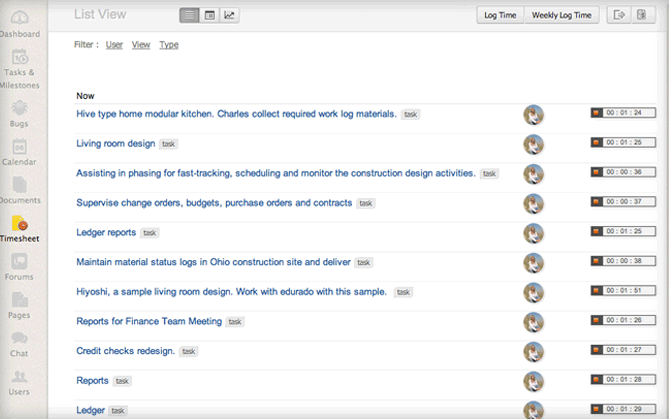 Business Benefits of Project Tracking
Track Projects
Manage all aspects of projects from a central place and allow everyone to see what everyone else is doing.
Schedule Projects
Keep on top of projects using scheduling tools - create tasks and subtasks, set reminders and dates, attach resources and assign responsibilities.
Track your Progress
Get view of project status at a glance - ongoing projects, tasks on/behind schedules, dependencies, and responsible persons. Let everyone keep track of their roles and tasks within projects.
Visualize with Charts
Gantt and resource utilization charts provides a visual representation of task status like open or closed. Furthermore, it provides a complete summary of files uploaded, disk usage, folder and user details.