How can workflow management increase your productivity?
Workflow management can help you get the best from your team. It's that oomph factor that your workforce has been missing, and can help you organize, optimize, and take things to the next level, with minimal effort.
Minimize confusion

There's little room for mix-ups, as everything required can be uploaded onto the software—contracts, bills, and any other documents you work with. When you need to refer to, say, an invoice or a receipt, all you have to do is attach the corresponding files ahead of time. And digitizing the document ensures easy access, so you can make sure nothing gets missed. You know what they say about the cloud, once it's live, it lives on forever.

Save time

Not having to follow up means saving time. And no one's a fan of making incessant calls, asking people whether they've met their deadlines. Sure, Frank tends to forget to give the rest of his team an update when he completes a task, but that doesn't mean everyone involved has to suffer for it—at least not anymore, with the help of workflow management software.

Give your workflow a face

Did you know that 65% of people are visual learners? When you feed a workflow management software a workflow, you give it a face. It looks like a typical flowchart, where the user can see the name of the oncoming stages, people, or teams assigned to it, the next step, and all the other relevant details. This can give people that extra push needed to complete tasks on time, in an organized manner. This could also come in handy when there's a newbie on the team, as they can just refer to previous blueprints to check the usual path of a workflow.

Increased transparency

By using workflow management software, you get to see everything that happens on your team—no need to track down teammates for important details. Mapping your business workflows into the software means everyone knows what's up.
Minimize confusion
Save time
Give your workflow a face
Increased transparency
Why do I need one for my organization?
Imagine not having eyes on your incoming package, and the problems it can cause. Where is it? Who has it? When will I get it? Now imagine the same thing for your business workflow. Wouldn't it be easier just to look at a screen and know everything you need to know about your process? Things like the next stage, the previous stage, and all the teams and individuals who've worked on it?
Let's take an example. Say, you're working on an article. Articles typically have multiple rounds of editing before the final draft is approved, and then it's sent over to the design team to add creatives.
Now, there are two possible scenarios:
01.You spend time waiting to hear back from people, risk human errors that may affect your final output, forget about your workflow progress, waste time trying to recall who was in charge of what, and push out the final draft under a load of stress.
02.Map everything related to the process into workflow automation software so you don't lose track of progress. Set deadlines, assign people, communicate with the team, give your workflow a visual representation, and get work done efficiently.
The latter option is clearly better, as it helps save time and yields better results. Workflow management software is practically the oil that keeps your company running smoothly. It helps avoid middlemen and the minor errors that come with them.
How do I go about using workflow management software?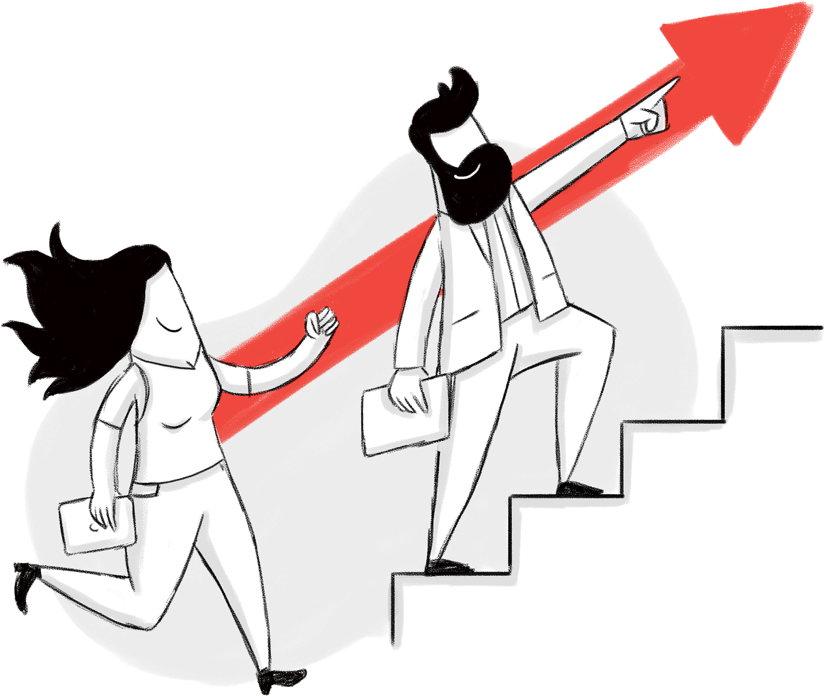 Step 01

Pick a process and begin with the most basic step you can think of. Something as simple as making a note on your laptop. Then continue, and make a detailed outline of the stages you want your workflow to go through, along with the people who'll be working on it.

Step 02

After figuring out the basic stages, you'll have to focus on learning the software, and begin mapping the workflow onto it.

Step 03

Workflow management software comes with a list of features that will help you get your tasks done faster, while the workflow is still in its transitions. This will include things like having a comment forum for team discussions, attaching relevant files, SLAs, and custom notifications, just to name a few.

Step 04

Once the workflow is complete, you'll start getting more useful insights, like reports and stats that you can customize according to the information that you want. For example, you'll see things like the amount of time spent on a workflow, the top performing team or employee, or the most common stage among your workflows.