Explore the command center of your organization
Digitize everyday business workflows and standard operating procedures. Manage work in real time and have control over your business KPIs.
01

Automate

Form builderWorkflow builderWidgetsThird-party tool connectors

02

Manage

NotificationsSLAsProcess exceptionsRole-based access control

03

Optimize

Change managementProcess reportsPerformance reportsCustom reports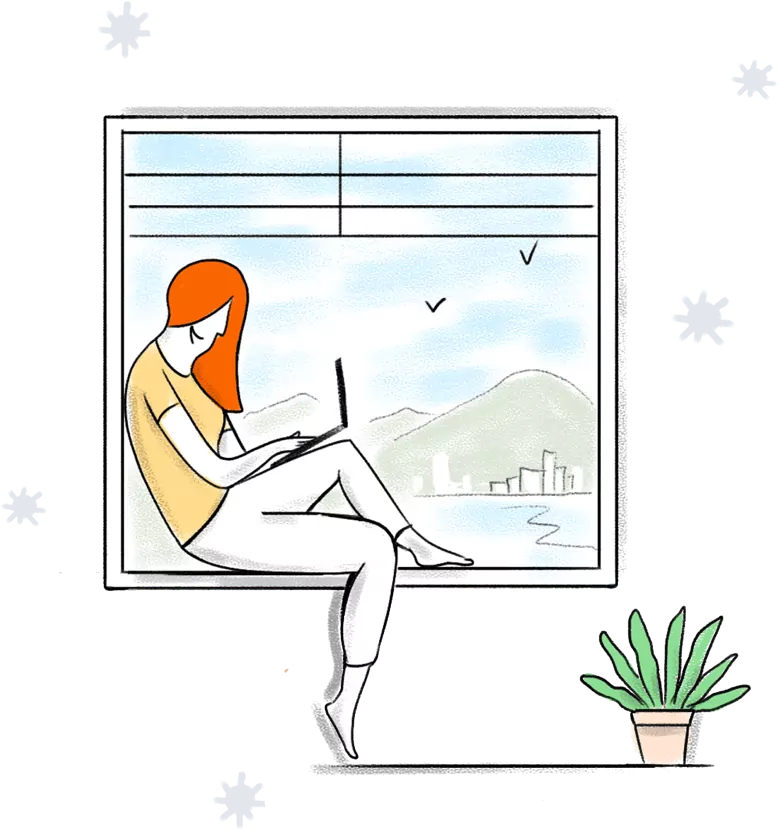 Work through COVID-19 with Orchestly
Do you have an effective business continuity plan? Is your business equipped to operate smoothly amidst unforeseen circumstances? Orchestly helps businesses run uninterrupted, facilitating streamlined processes, automated notifications, and detailed custom reports.
Learn how
Streamline your workflows and end communication chaos
Whether you need to manage contracts, procure raw materials, organize business travel, handle vendor payments, onboard employees, publish content, or more, Orchestly has you covered Future-proof your workflows with Orchestly and achieve 60%* reduced labor hours
*Growth metrics reported by Orchestly customers in an internal survey.
What our customers say
I've been using this tool for the past 5 months and found it to be easily configurable for our organization's workflows. I strongly recommend it for people who are struggling to streamline or "orchestrate" the workflows in their organization.

Sibaprasad Senapati,

Head of IT, OneApollo Program, Apollo Hospitals
Reap the benefits of workflow automation
01

Accountability

Assign the right work to the right teams, and audit every action taken during any process for risk mitigation.

02

Process adherence

Comply with external regulatory requirements and internal corporate policies by automating your business workflows.

03

Transparency

Make clear to everyone what needs to be done, and when, and ‌get work done with a few button taps.

04

Automating actions

Automate actions that don't require human input, and access unified data by connecting to your back end systems.

05

Dynamic reporting

Drive productivity and improve operational KPIs with bespoke, dynamic reports and charts.

06

Change management

Respond to market opportunities and challenges quickly in a drag and drop platform.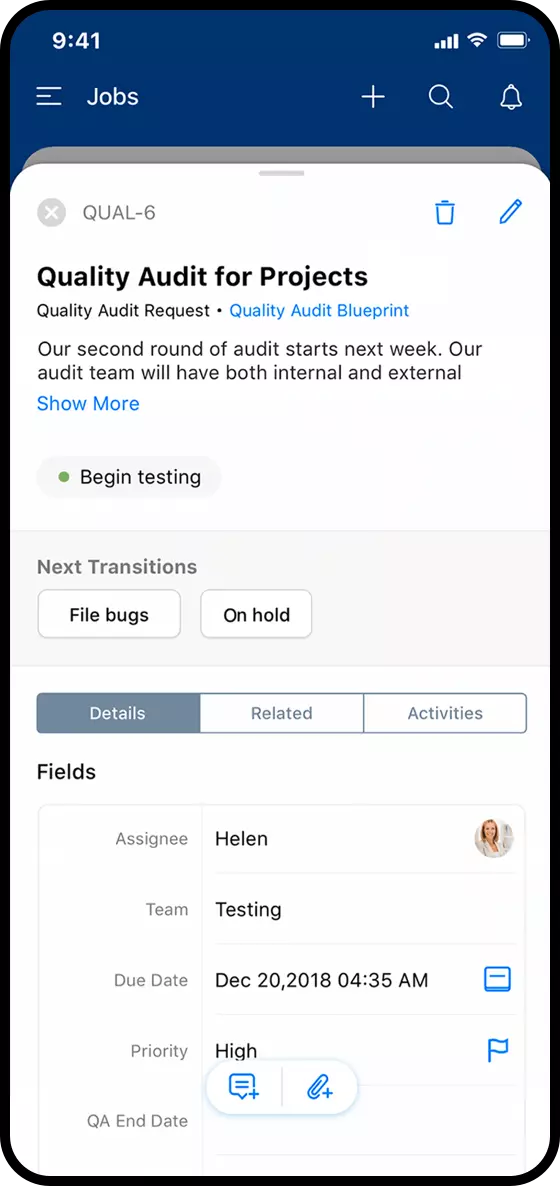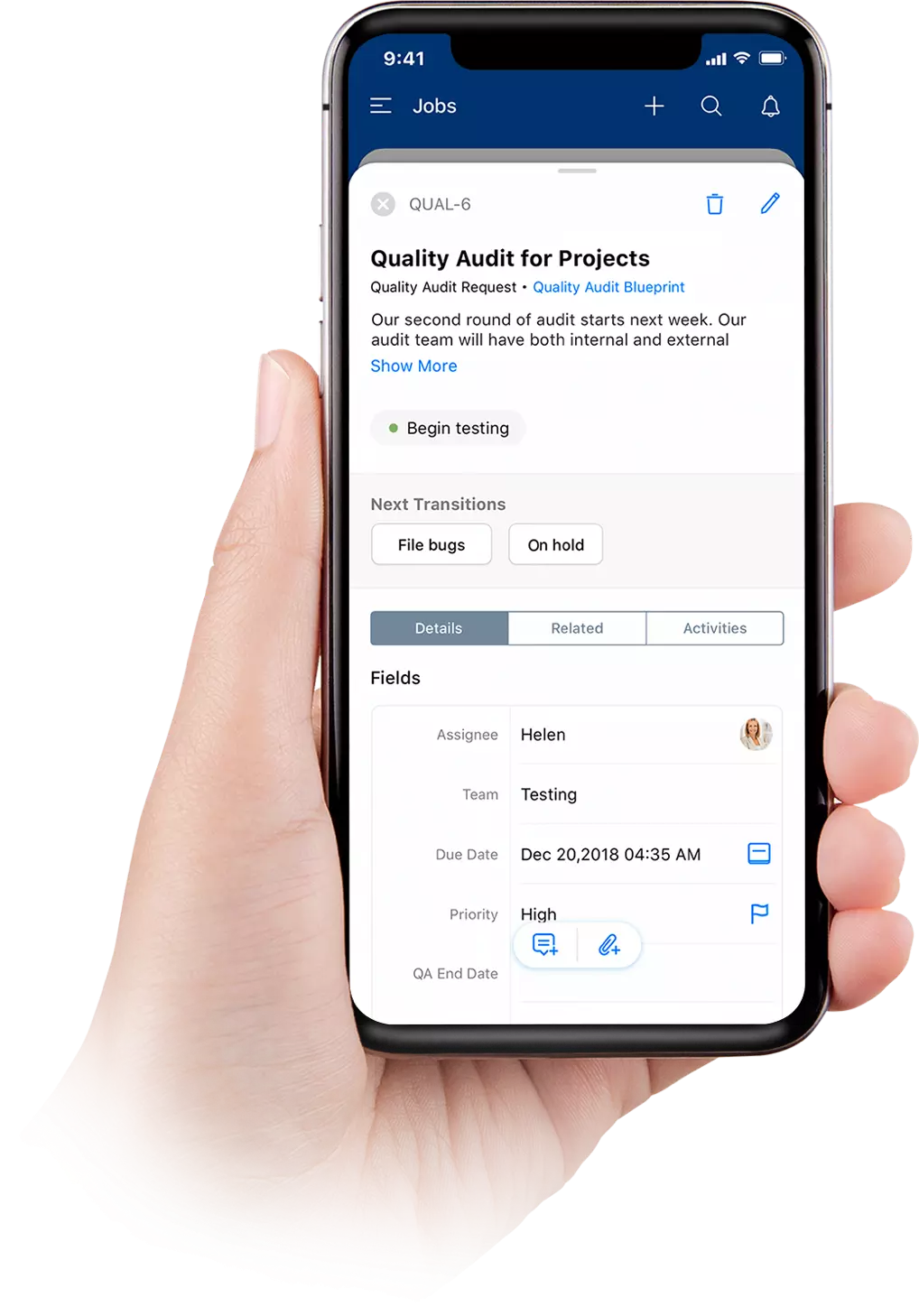 Manage your workflows, wherever you may be
Keep track of your work, even on the go, with our iOS and Android apps. Learn More