September 14 - 15, 2015 in Toronto, Canada
Zoholics Creator Workshop
Join us for a two-day training on Zoho Creator to gain deeper understanding about application building, usage of basic and advanced features, and the end user friendly scripting language, Deluge.
Our Speakers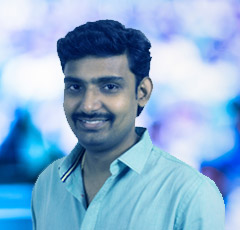 Karuppuchammy
Technical Architect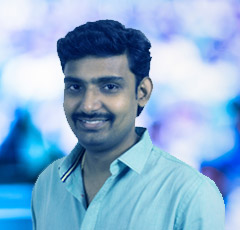 Karuppuchammy
Technical Architect
Karuppuchamy, or Karups as he is known among us, is the strongest pillar of Zoho Creator's backend. Being the longest serving member of the young team, he has spent years improving the performance of the product. Karup's celebrated expertise in databases makes him the go-to resource for the entire team. He has overseen the development of several enterprise level features of the product. At present he is focused on the upcoming feature releases for the product.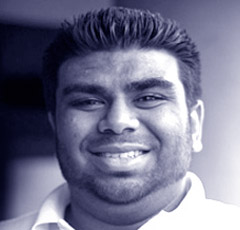 Tejas Gadhia
Pre-sales Engineer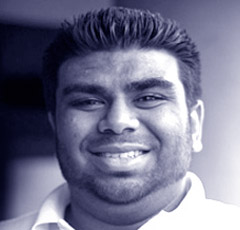 Tejas Gadhia
Pre-sales Engineer
Over the past five years, Tejas Gadhia has dedicated himself to becoming an expert in customer service and helping people find solutions to their business problems. His diverse background includes sales, support, marketing and project management. In early 2011, Tejas joined Zoho's Austin office as a Sales Engineer; working with organizations to help fulfill their organization's software needs. By assisting organizations with customizations, implementations, trainings and providing best practice consultations, Tejas has helped a wide variety of companies find success in increasing their sales and streamlining their organization's operations. Tejas is experienced with the entire Zoho Suite as well as with a vast number of 3rd party business applications. Tejas holds a degree from the University of Texas at Austin in Economics and a minor in Petroleum Engineering.
Venue
Sep 14 - 15, 2015 in Toronto, Canada
Sheraton Toronto Airport Hotel & Conference Centre
801 Dixon Road, Toronto, Ontario, M9W 1J5, Canada