Make inbox delivery a priority
Want your emails to make it to recipients' inbox every time? ZeptoMail is the right choice. We are a dedicated transactional email sending platform, so our shared IPs will send only transactional emails. This ensures a higher reputation for our IPs compared to other ESPs who use their IPs to send bulk emails as well.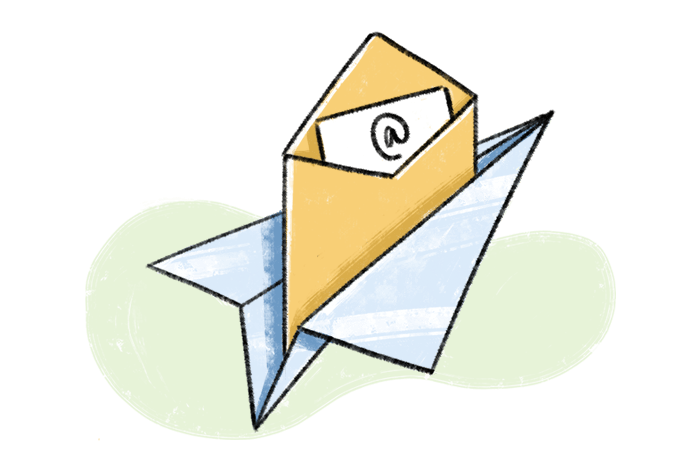 Adopt Flexible Plans
Flexible plans help you plan and execute better, while monthly subscription plans with large email blocks often expire sooner than you expect. ZeptoMail's pay-as-you-go plan gives you the flexibility to buy smaller chunks of email blocks with a 6-month expiration window. This lets you buy what you need and stop paying for unused emails.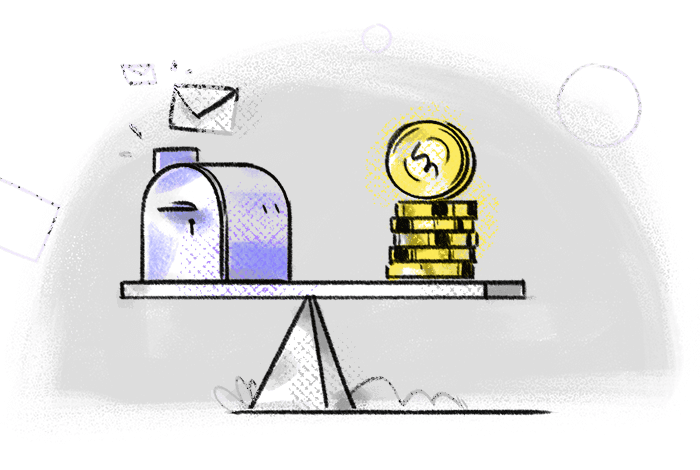 Manage attachments efficiently
File Cache in ZeptoMail helps you organize and manage all your email attachments in one place. You no longer have to store, name, and manage your attachments separately. Attaching files is as easy as copy-pasting the attachment's File Cache key to your API/ SMTP code.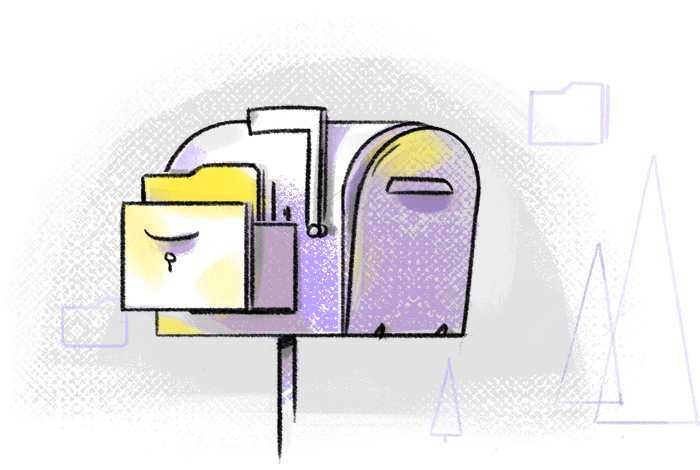 Secure your account with access controls
Collaboration helps you improve your productivity. Using ZeptoMail means you don't have to compromise on security to collaborate. Unlike Mailchimp Transactional Email (formerly Mandrill)where all users have the same access level permissions, ZeptoMail allows you to create role-specific user restrictions. With ZeptoMail, there is no need to worry about password compromises or account mishandling.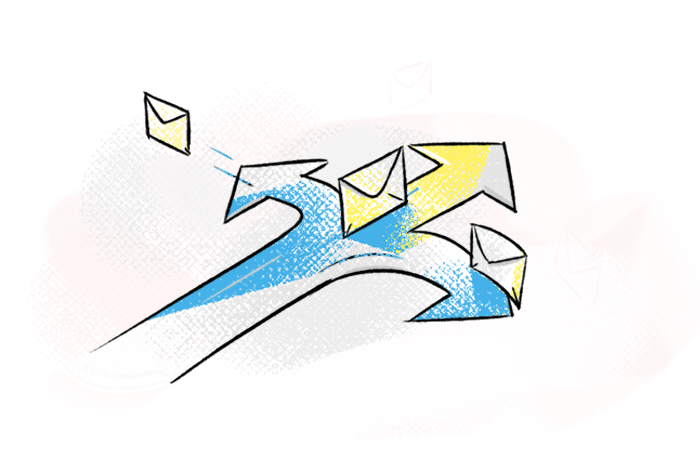 ZeptoMail vs Mailchimp Transactional Email
Sending
Data and Analytics
Security
Support
Features

Transactional emails

Bulk emails

Mandrill uses mailchimp's marketing email infrastructure to send transactional emails.

SMTP
REST API
Spam complaint handling
Shared IPs

Dedicated IPs

Dedicated IPs can be used to isolate the sender reputation for high-volume users.

Bounce handling

File Cache

Store your attachments to your account for future use.

Mail Agents

Organize your emails into Mail Agents, each with a unique bounce address and API token.

Email Templates
Scheduled Delivery
Rules Engine
Unsubscribe
Trial Plan
Bounce tracking
Open tracking
Click tracking

Custom tracking domain

Use your own domain to track recipient activity in transactional emails.

Full message storage
Email client and device tracking
Browser tracking

Track the browser from which your emails are accessed.

Real-time notification

Get instant notifications using Webhooks.

Custom comparison report

Generate custom comparison reports of your Mail Agents data.

Custom tagging
Account Alerts
SPF
DKIM
CNAME
2FA
Dedicated team
24/7 support
Email
Chat
Phone
ZeptoMail

(To ensure great email deliverability, ZeptoMail does not allow bulk email sending)

(10000 emails with 6 months expiry)

(Onboarding users)
(500 emails with no expiry, with a hourly limit of 25 emails)

(Enterprise users only)
Frequently Asked Questions
Can I add multiple users to my ZeptoMail account?

Yes, you can add multiple users to your ZeptoMail org. You can manage these users from your account. Access levels of these users can be managed by assigning them different roles like postmaster, engineer etc. Learn more

Do you offer customer support/assistance?

Yes, we have a dedicated team that provides 24/7 technical assistance to ZeptoMail users. This support comes at no extra cost. Once you sign up to ZeptoMail, our team will assist with all ZeptoMail issues, small or big.

How secure is ZeptoMail?

Zoho respects your privacy and goes the extra mile to ensure your data is well-protected. Emails, files, and other data hosted with ZeptoMail are protected with advanced security measures including email encryption, TFA, user level permissions, IP restrictions and email security protocols. Zoho is also completely ad-free, even if you're on a free trial.

Do I need to buy other Zoho products to use ZeptoMail?

MailChimp Transactional is an add-on to MailChimp marketing email platform. You pay for both even if you only need MailChimp Transactional. Whereas ZeptoMail is a stand-alone Zoho product. ZeptoMail works on a pay-as-you-go pricing and you do not need to purchase Zoho Mail or other Zoho products to use ZeptoMail.
Your best Mandrill alternative:
Switch to an affordable transactional-email platform
Try for free