Discounts don't appear on my invoice PDFs.
Please remember to enable the Discount field from template customization first.
Click the Gear icon on the top right and select Templates sub-tab. Hover over your default template and click Edit.
Go to the Item Table tab, and under that check Discounts.
Save changes.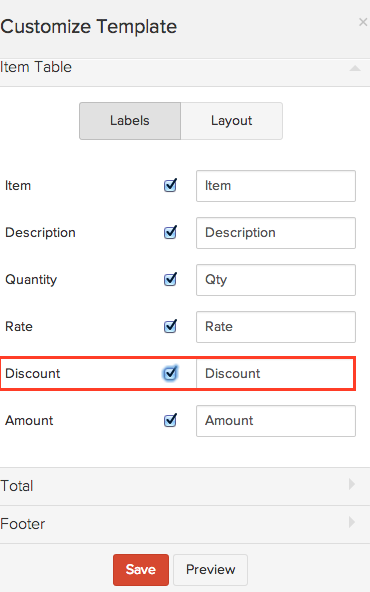 Now your PDF will contain the discount information you've entered.