Can I set a password for the customer portal? If yes, how do I do it?
Yes, you can. Here's how you can do it:
Open the contact for whom you wish to set the portal password.
Click on Configure Customer Portal, if you have already enabled it for the customer. If not, click on Enable Customer Portal.
In the pop-up that follows, you can set the password by clicking on the Set Password option.
Note: Using this option, you can set passwords for the contact as well as the contact person associated with the contact, by checking the box next to the contact or contact person.

An alternate method for setting portal password for the contact person is by opening the gear icon beside the contact person's name, clicking on Edit and typing in the password (provided you have checked the box Enable portal access).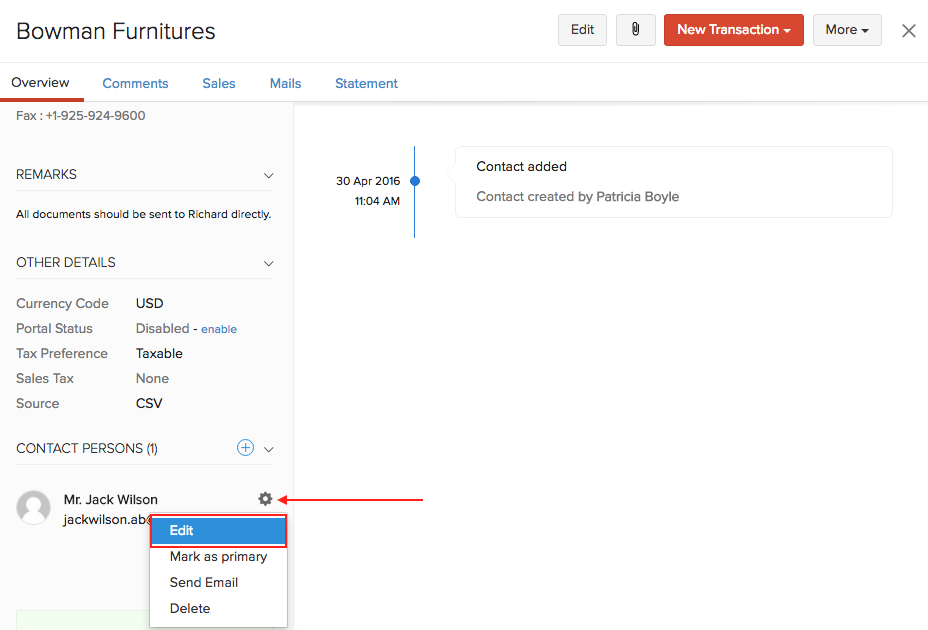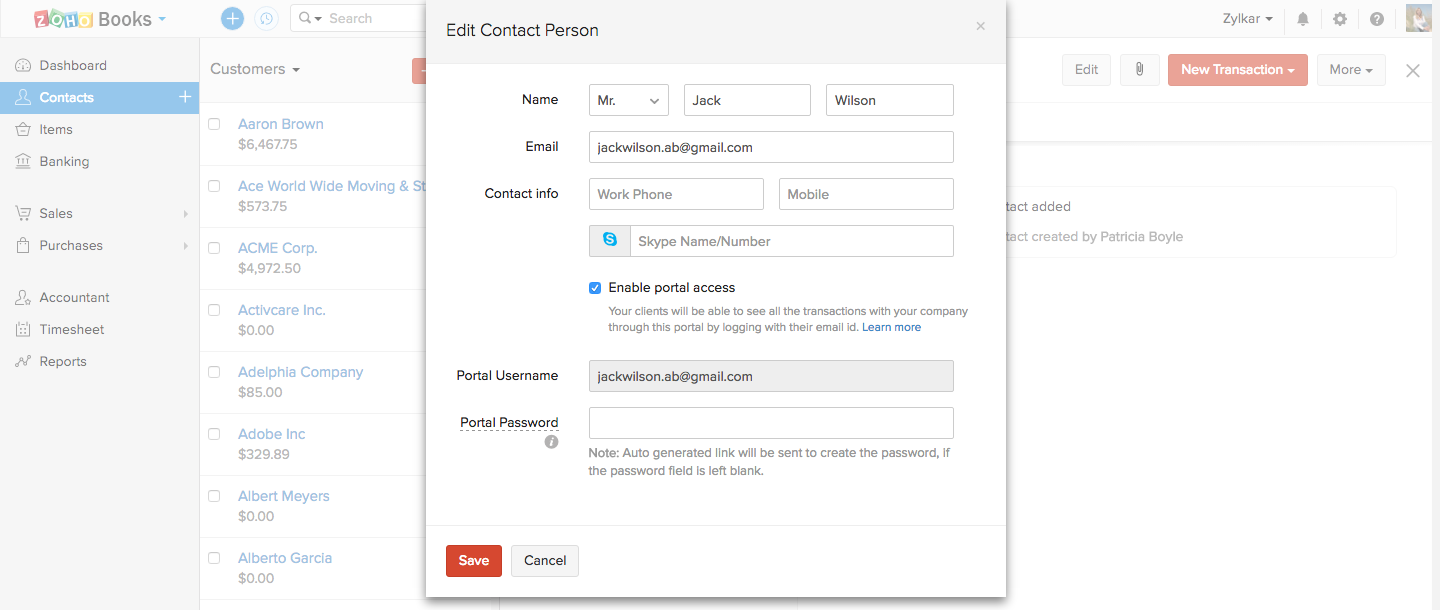 Once the password is set, the contact and/or the contact person will receive an email with the username and the password.
Note: If you haven't set up a password, the contact will be asked to set a password of their choice.