Can I upload images and add SKU information to my items?
The first step in doing this would be to enable the option from the Preferences section. In order to do that, kindly follow the steps mentioned below:
Click on the Gear icon present on the top-right of your sceeen.
Under Preferences -> Items, scroll down to the Additional Information section. Select the checkboxes under Enable against SKU and Item Image to enable these additional fields while creating an item.
Also, select the checkboxes under Show in all PDF if you wish to display these fields in the transaction PDFs.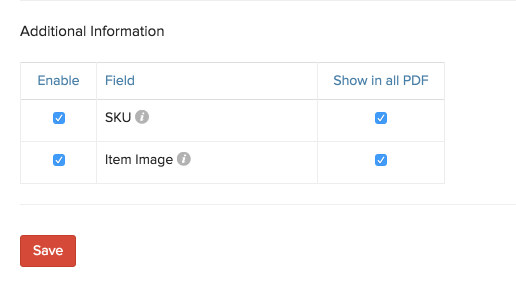 Click on the Save button for the changes to take effect.
Once this is done, whenever you create/edit an item, you will be able to upload an image and enter SKU information.