I give a discount of 10% on the Invoice Amount if my customers pay within a particular date. How do I record this discount in Zoho Books?
Once the payment is made before the set date, the status of your invoice will change to Partially Paid. You can go ahead and add an Adjustment to the invoice manually for the remainder and save it. To add an adjustment: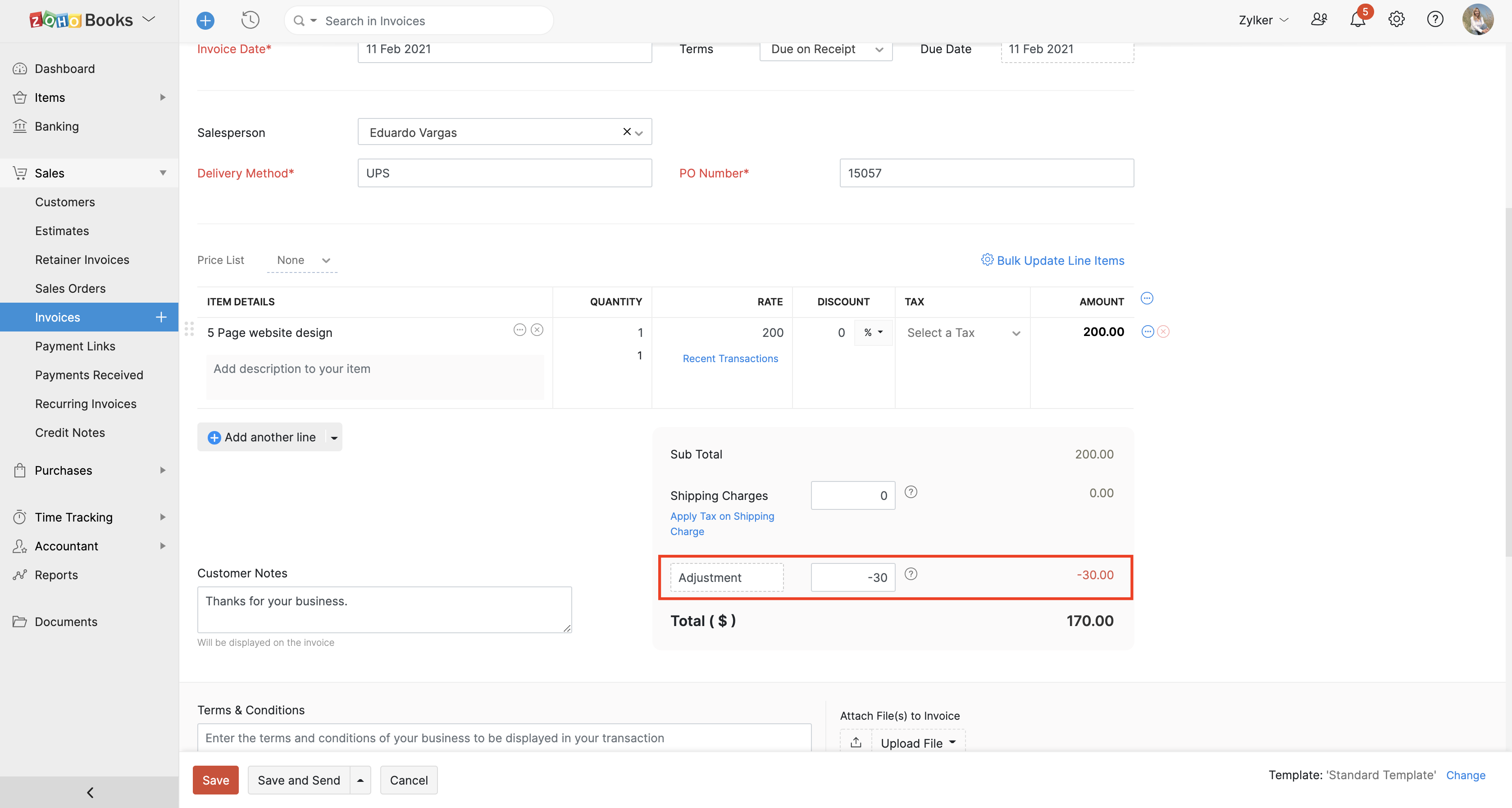 Click Save.
In the pop-up that appears, enter a reason for editing the invoice that has already been sent and click Save.
The status of the invoice will change to Paid.