How do I check if my client has viewed an invoice?
Prerequisite: The customer needs to have access to the customer portal and should have viewed the invoice in their portal.
Go to the Invoice module under Sales on the left sidebar.
Click the All Invoices dropdown and select Client-viewed.
You can now see only the invoices that were viewed by the client.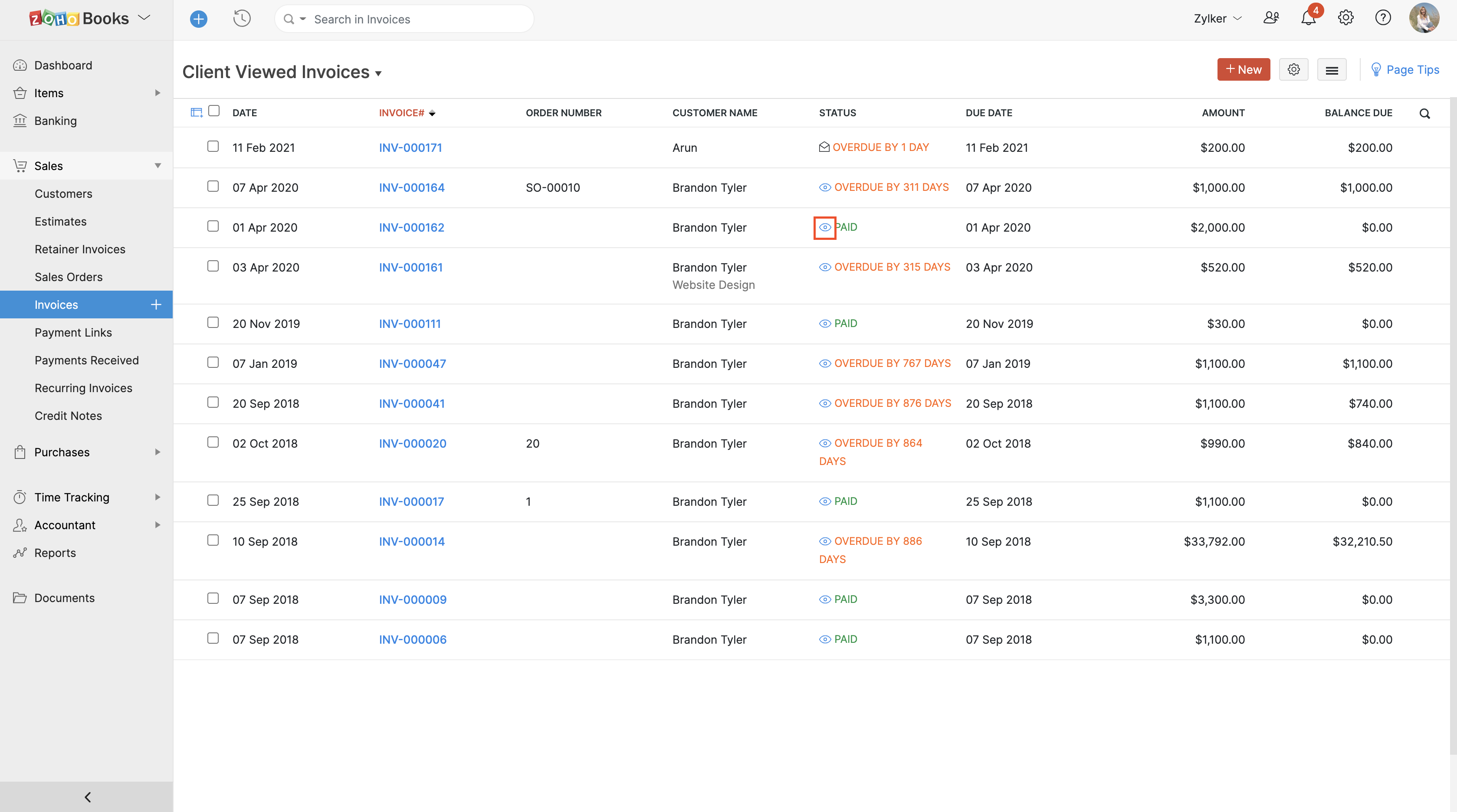 You will also see an eye icon in the Invoice Status tab if the customer had viewed the invoice.