How do I record the commissions I pay to my sales employees?
You can do it by creating an expense account for commissions and recording an expense for your sales employee under the account.
You first need to create a contact for the sales employee.
Then go to Accountant -> Chart of Accounts and select +New Account.
Create an account with Commission as the Account Name and select the Account Type as Expense.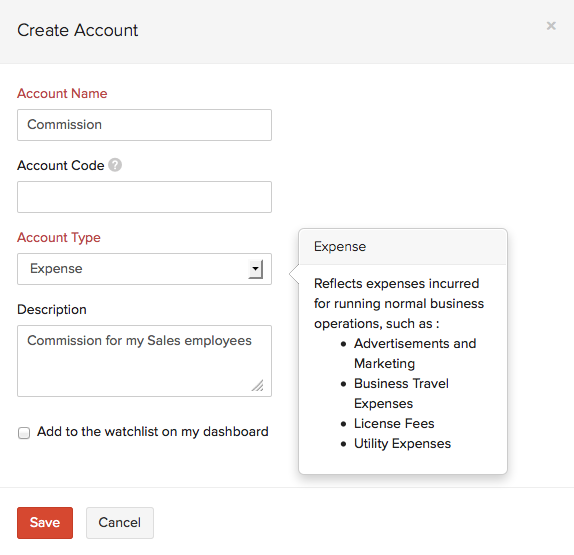 Now go to Purchases -> Expenses and create a new expense.
Select the Expense Account as Commission from the expenses list.
Enter the amount you have paid as commission.
Select the Contact and click on Save.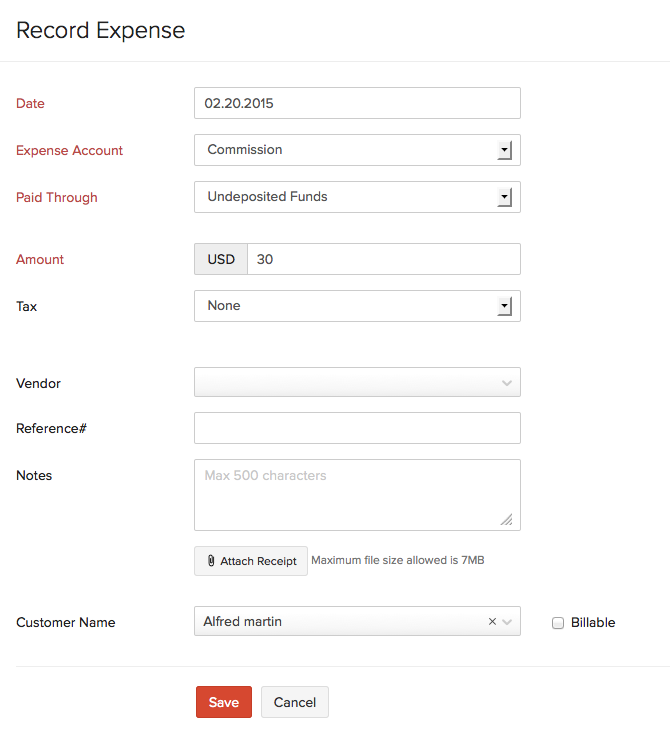 This will record your expense as a commission. Moreover if you wish to have a detailed view of your commissions, go to Reports -> Purchases & Expenses -> Expense by Category and you will find the Commission category. Click on it for more information.