Why can't I create transaction rules between accounts with different foreign currencies?
You cannot create transaction rules between two accounts, which have different foreign currencies. This is because Zoho Books maintains exchange rates only between a base currency and a foreign currency and not between two foreign currencies.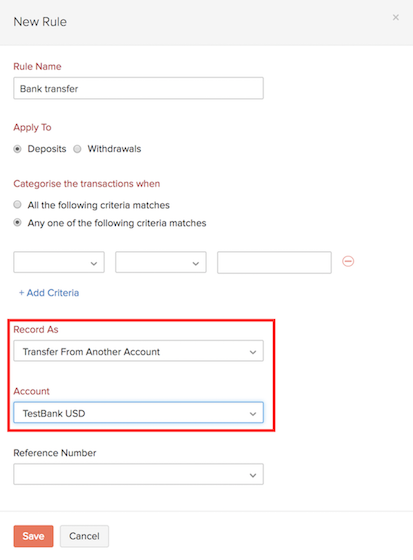 So, when you create a new transaction rule for a bank account, the currency of the account chosen under the Account dropdown must either have the same base currency as your organization or the same foreign currency of the account for which you are creating the transaction rule. You can learn more about transaction rules from our help document.