Why are my recent bank transactions not displayed in Zoho Books?
Zoho Books will refresh your bank feeds and fetch the updated transactions automatically when you log in to your account. However, if your bank adopts Multi-factor Authentication (MFA), you will have to refresh the feeds manually.
Multi-factor Authentication (MFA) is an authentication approach which requires the presentation of two or more authentication factors like things you know, things you have, or your attributes to gain access to the bank's website. Unless the authentication is cleared, the bank will not allow Zoho Books to fetch the feeds automatically.
You can manually refresh the feed whenever required. Here's how:
Go to the Banking module in the left sidebar.
Select your bank account from the list.
Click the Settings icon in the bank account page.
Click Refresh Feeds.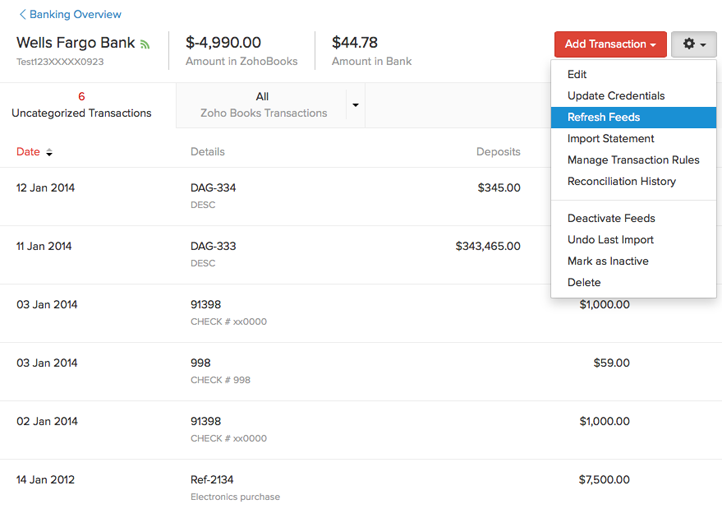 Enter the Security Key and click Continue. (Required based on your bank)