How do I record funds injected into the business by the owner?
You can record and track these funds by following the steps below:
Login to Zoho Books and click on the Banking tab.
Select the bank account where you want to record this amount.
Now, click on the Add transaction button and select Owner's contribution as shown.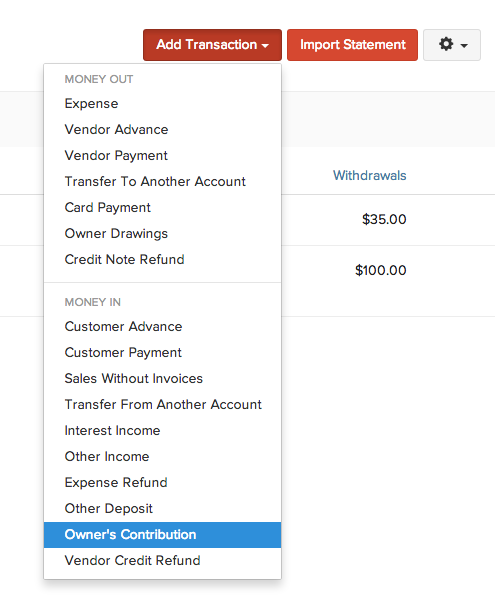 A window opens up to record the transaction. Select Owner's equity under From Account, enter the amount and provide a description. Save changes.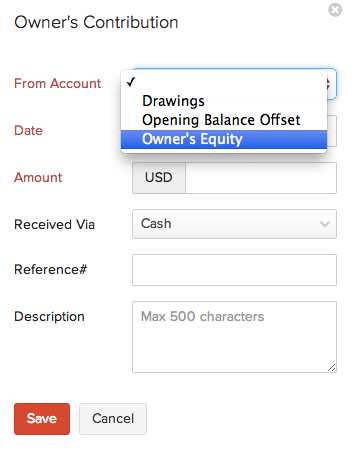 Note : If there are funds to be recorded from more than one owner, rather than tracking them cumulatively, you can create a new equity account for each owner. Then, the funds from each owner can be recorded under the corresponding equity account created. To create an account in Zoho books :
Click on the Accountant tab and select Chart of Accounts.
Click on + New Account. You can specify the account name as Owner funds - "Owner name" .
Under Account type, select Equity, provide a description and save it.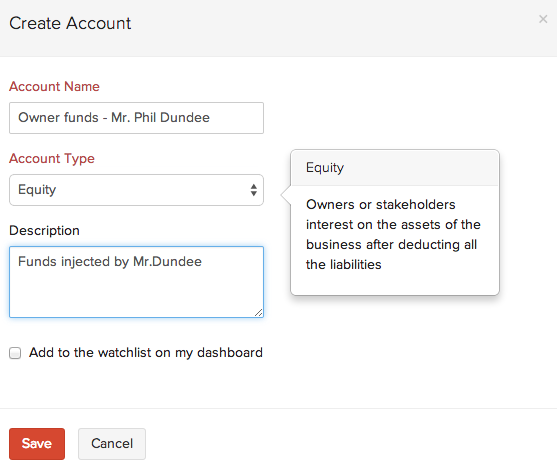 This account will now be available for selection under the From Account field mentioned earlier, and the corresponding funds from this owner can be recorded under this account from the Banking tab.