How do I match a downloaded bank transaction with multiple categories of transactions?
You have to first manually add the transactions to which your downloaded transaction has to be matched with.
Go to Banking tab and select the appropriate bank account.
Click the Add Transaction button on top right corner, select a transaction type (say Expense) and record the transaction.
Repeat the previous step again for creating another transaction. Select Uncategorized Transaction tab and then select the transaction that you need to match.
Zoho Books will automatically display the matching transactions for the selected transaction. Select the matching Zoho Books transactions and click on Match.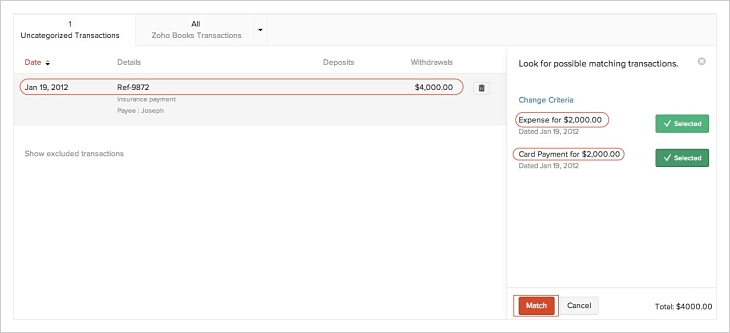 You can find the recently matched transactions by selecting the Matched transaction option in the All Zoho Books Transactions drop down.