Sales Order Preferences
There are a host of preferences that you can configure for the Sales Order module in Zoho Books.
Go to Settings on the top right corner of the page.
Select Sales Orders under Sales.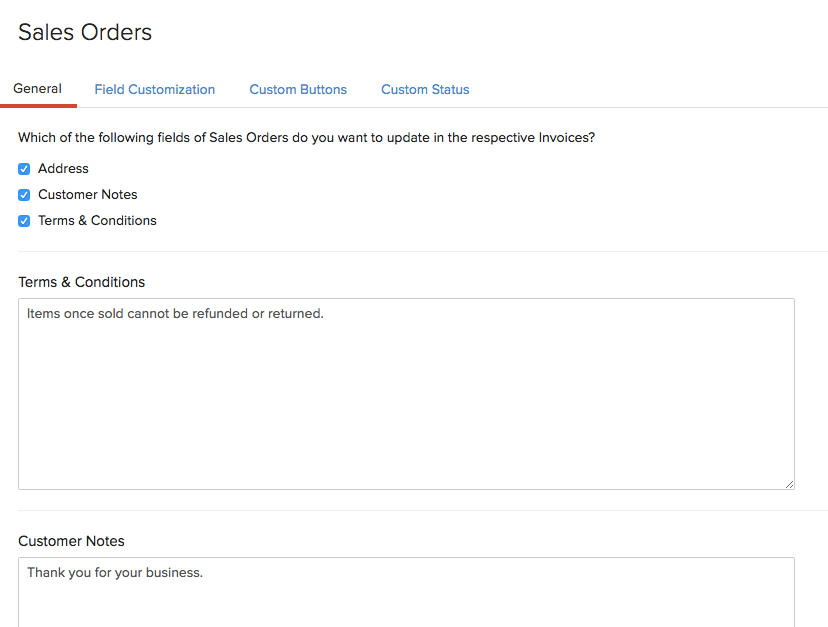 In this page, you'll have the following sections:
---
Update Fields of Sales Order in Invoices
When converting your sales order into an invoice, you can retain the following fields from your sales order in your invoice:
Address of your organization
Customer Notes
Terms & Conditions
Terms & Conditions
Enter the Terms and Conditions of your business to be displayed in your sales order.
Notes
Enter any notes of your business that you want to display in your sales order.
After configuring the desired preferences, click Save at the bottom of the page.