Decades after its inception, the drafting experience in Word remains mostly the same. Writer was carefully designed to help you stay as focused as possible while working on documents in a modern work environment.
While writing
Eliminating the ribbon
Co-authoring
Distraction-free modes
While writing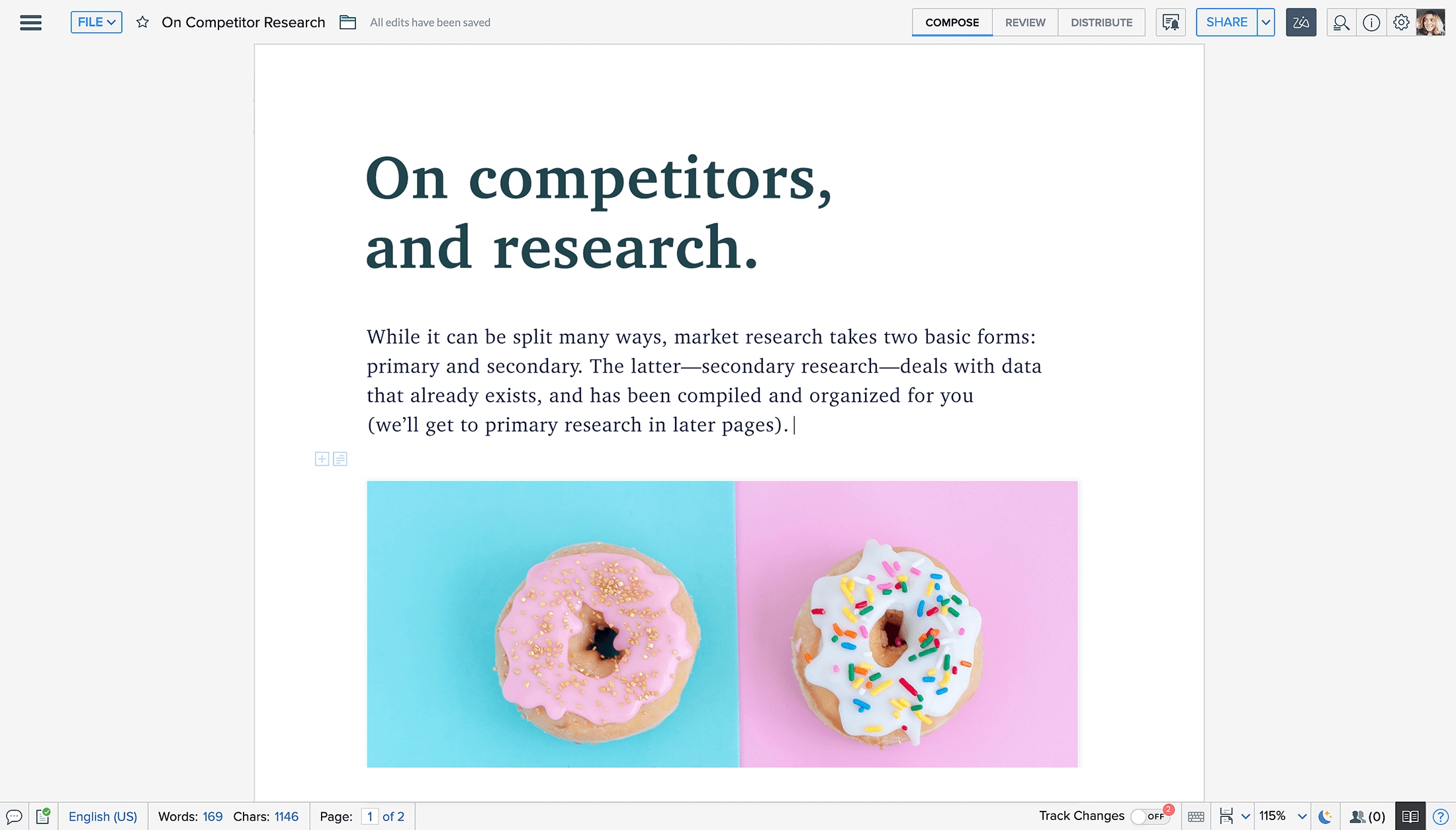 Eliminating the ribbon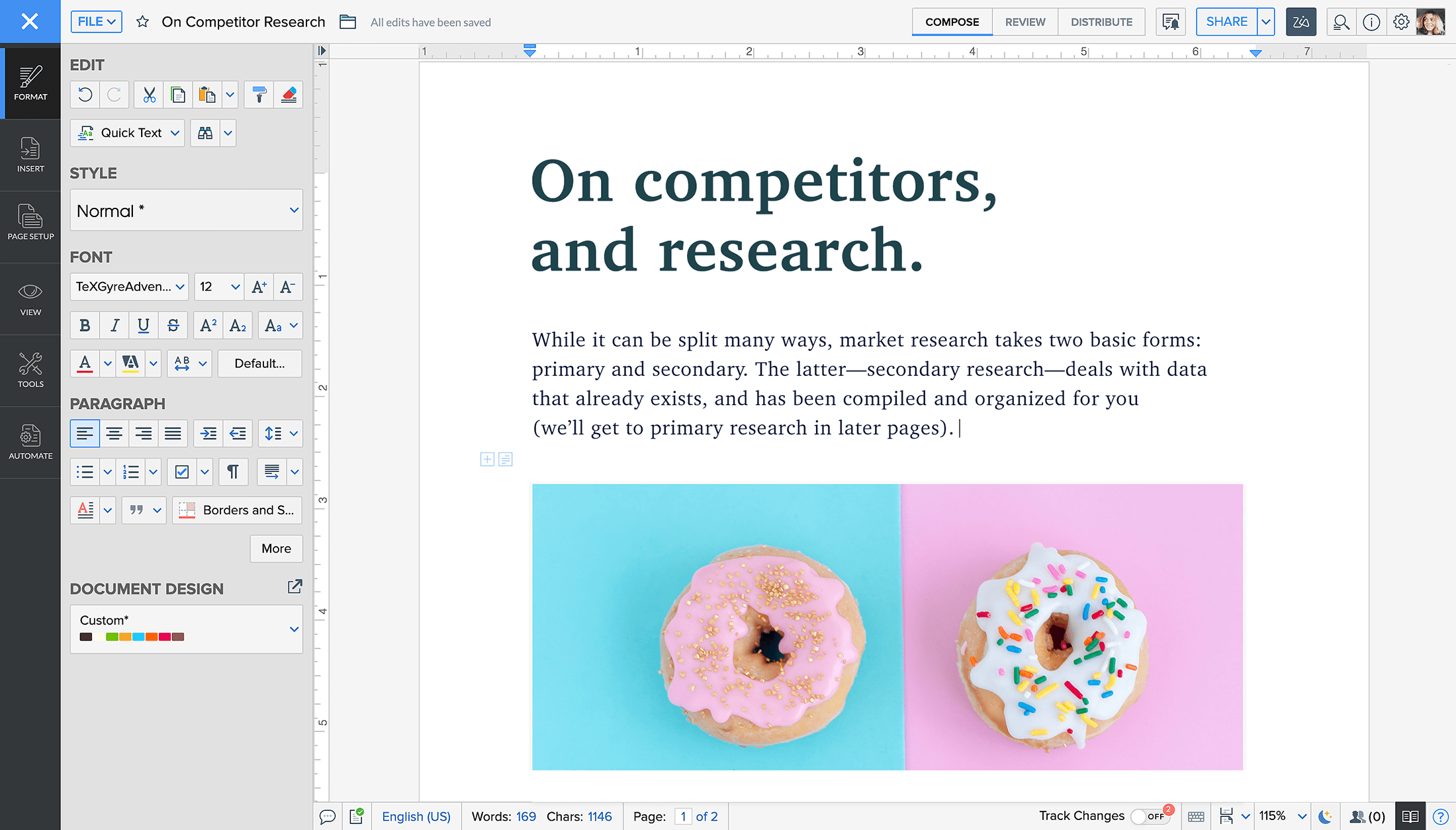 Co-authoring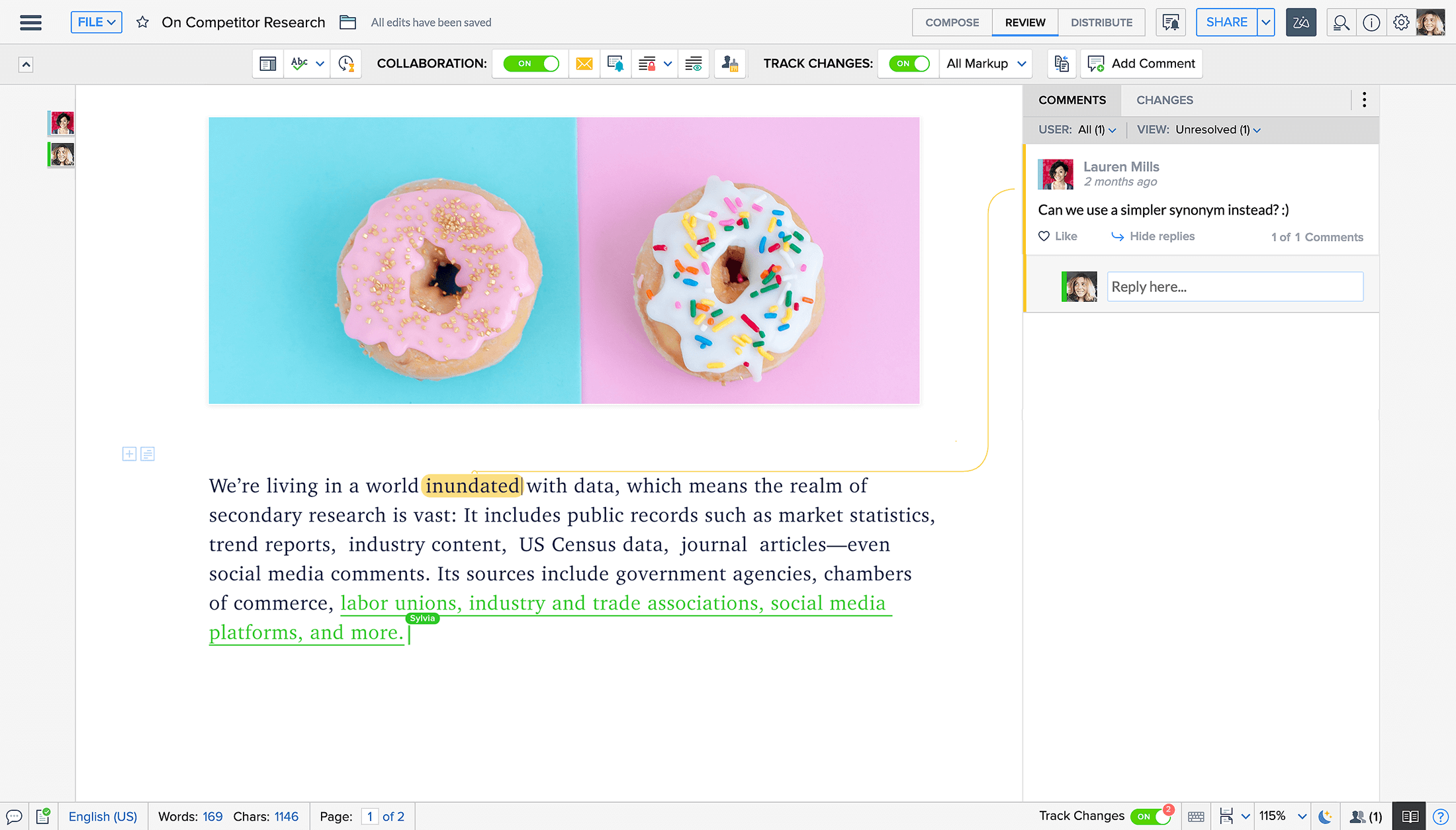 Distraction-free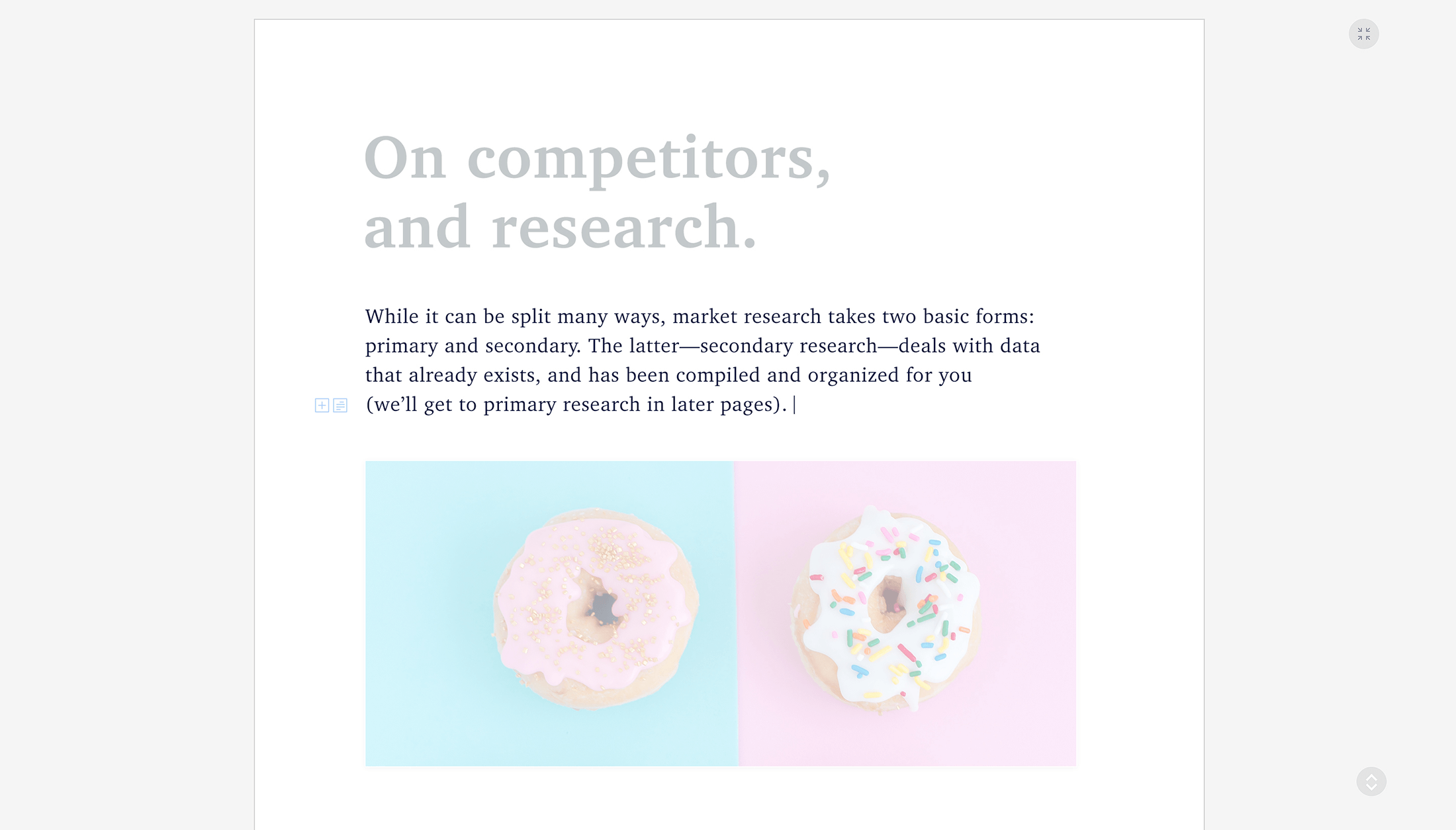 Writer comes with Zia—an AI assistant trained to help you improve your writing. It understands the context of your sentences and comes up with grammar, readability, and style suggestions to further polish your piece.
Grammar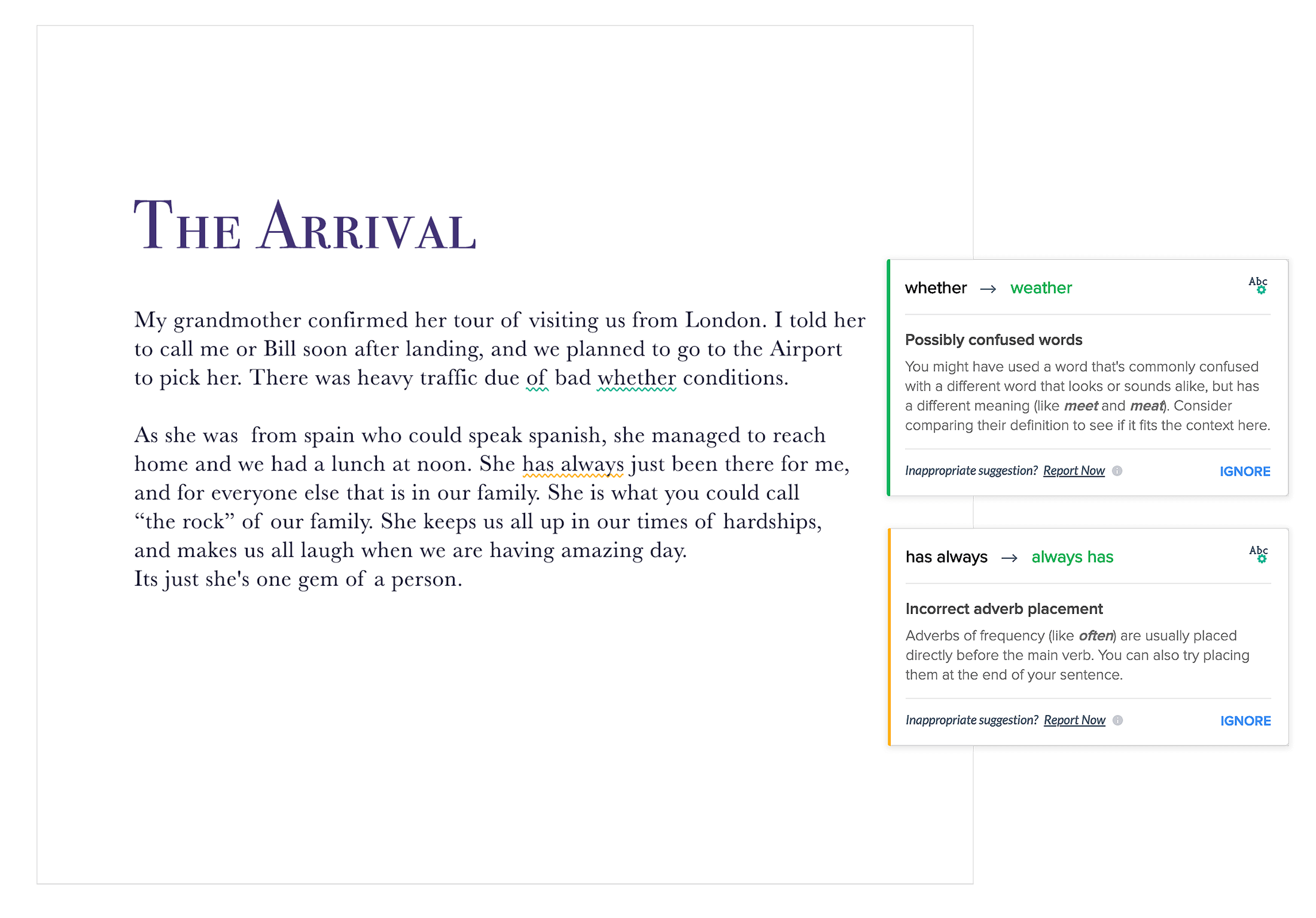 Style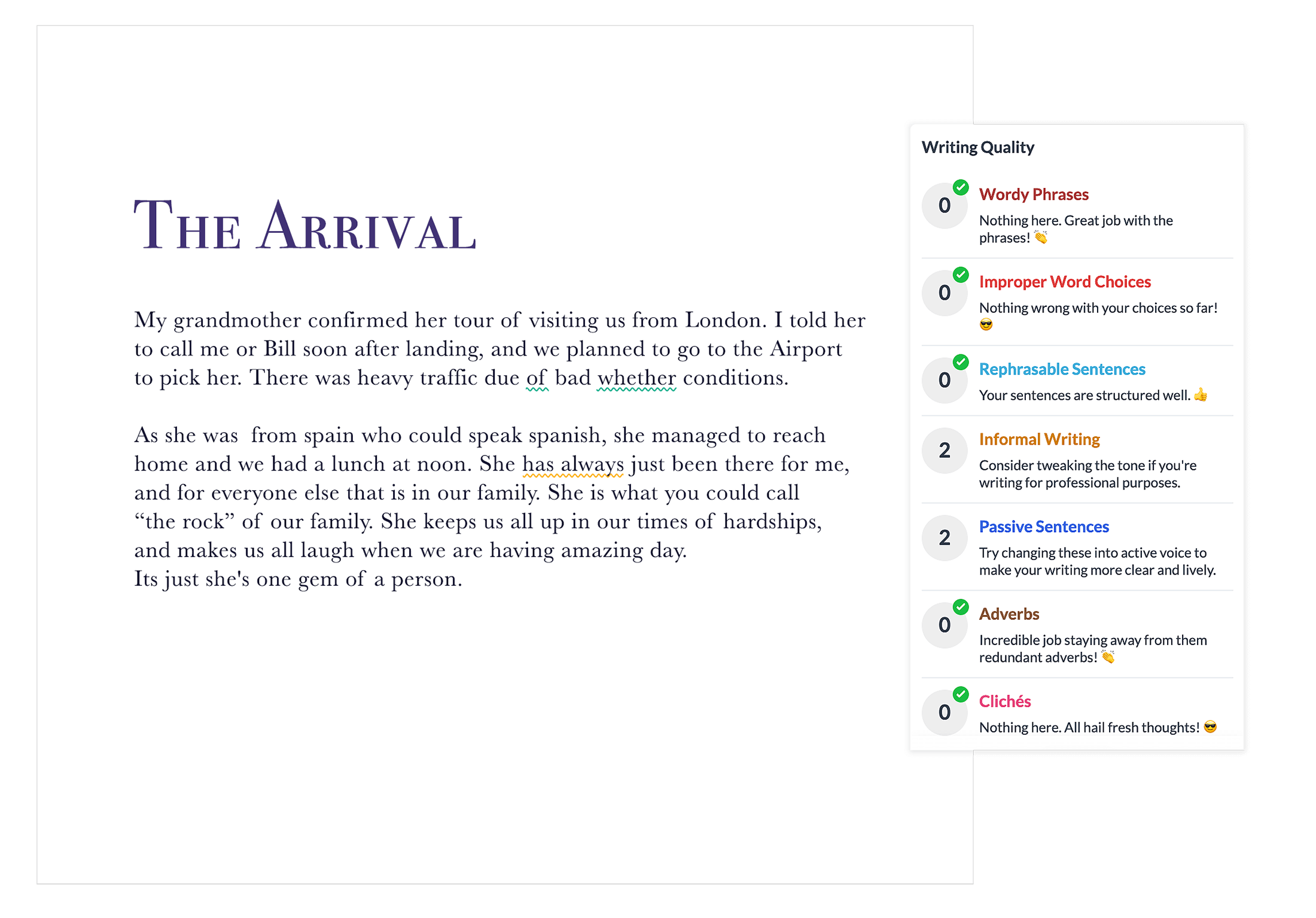 Readability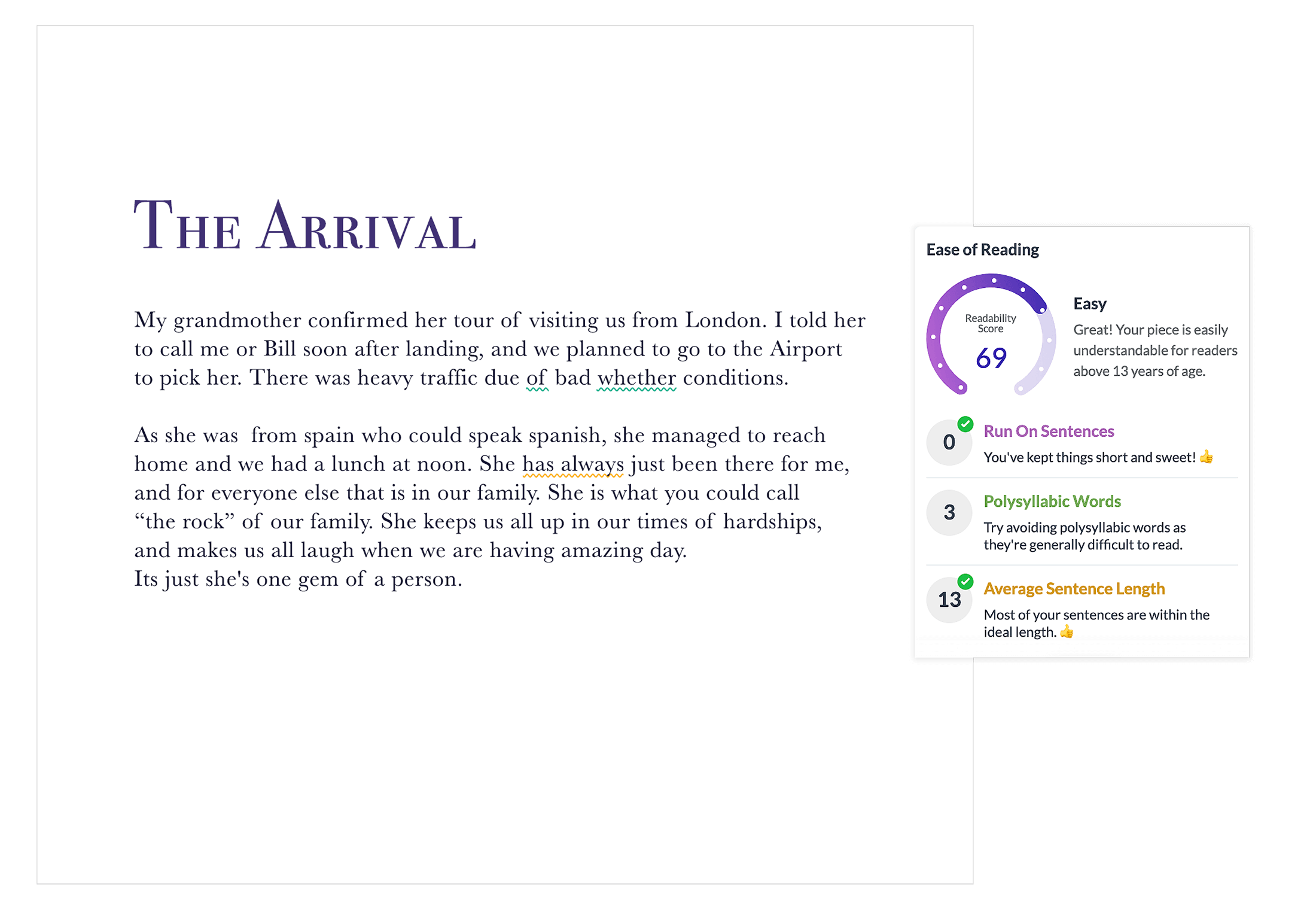 But what about compatibility?
Writer is a fully-featured word processor—which means you can import Microsoft Word documents and continue work uninterrupted, with no formatting loss. Similarly, documents created using Writer are completely compatible with Word.
Feature in

Microsoft Word

Supported by

Writer

Basic formatting

(Fonts, tables, lists, images, paragraphs, page breaks)

Multi-column layouts

Comments and Track Changes

Page sections

Endnotes & Footnotes

Offline Editing

Mail Merge
Download a detailed copy of our Microsoft Word Compatibility chart.
Goodbye, "Annual Report Final 1 Version 2.docx"
Writer lets you bring collaborators into your documents to work alongside you. You no longer have to create and send multiple copies as email attachments, and struggle to combine them all later.
Track Changes
Version History
No-Markup Editing
Track Changes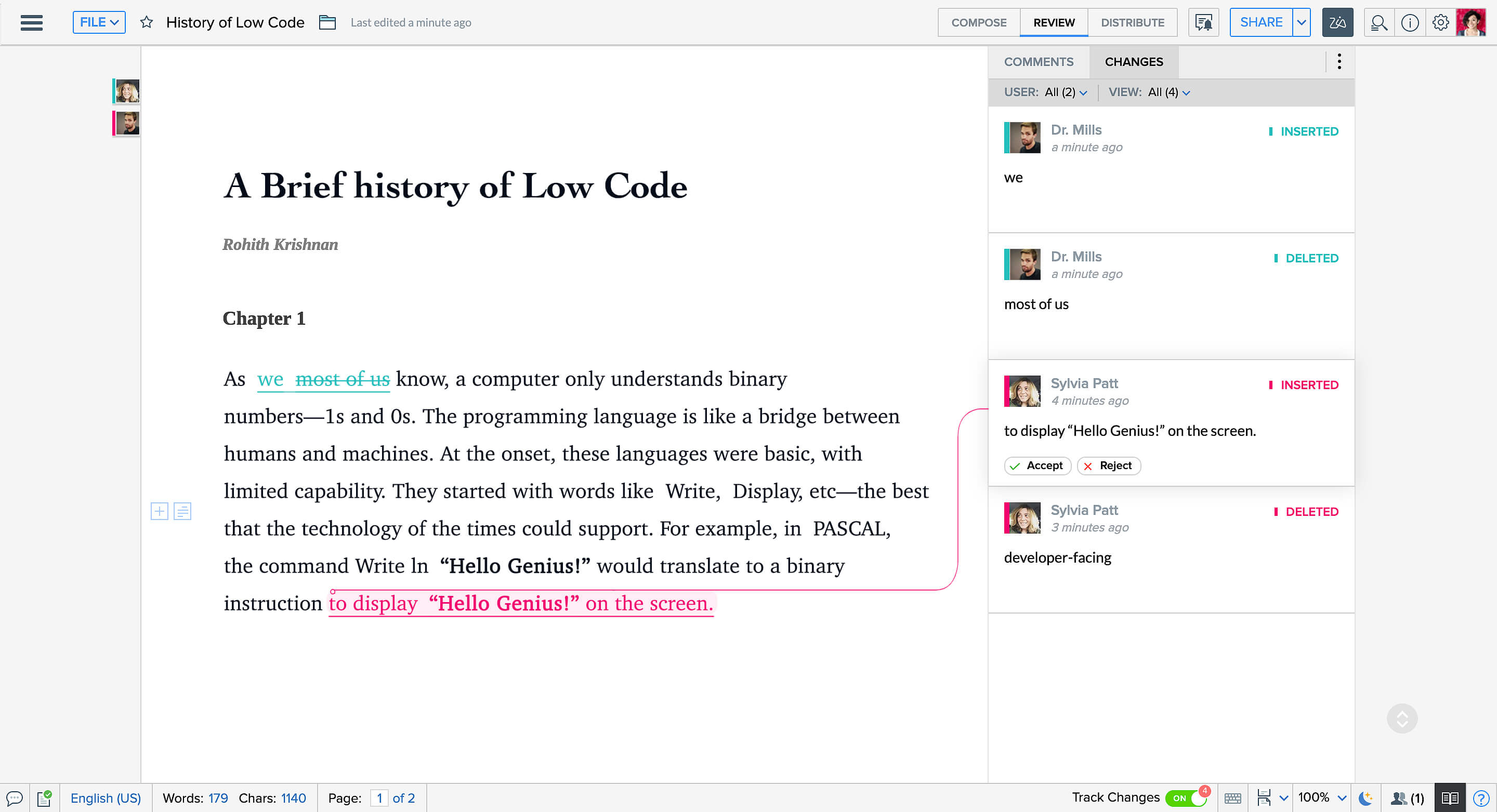 Version History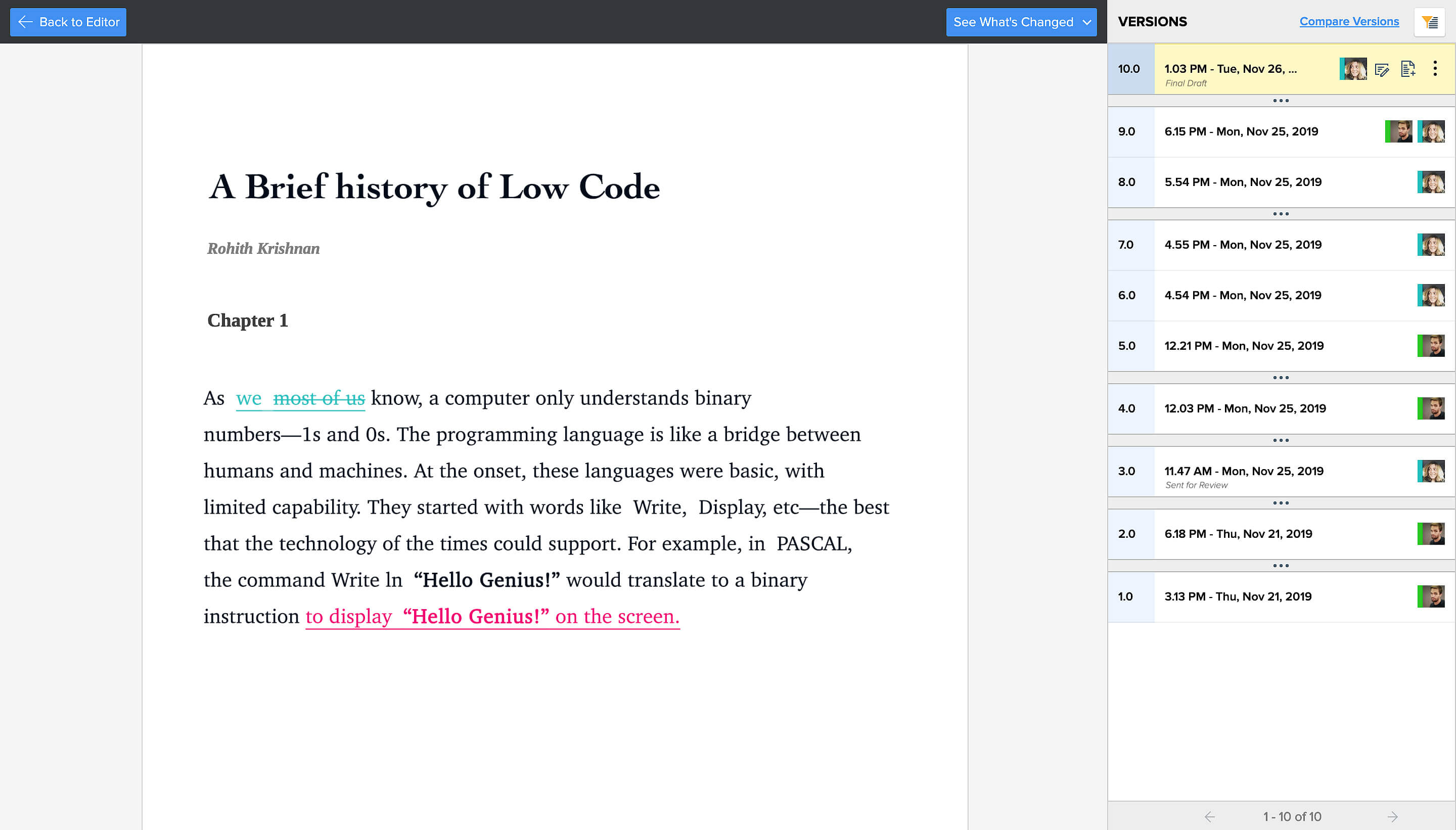 No-Markup Editing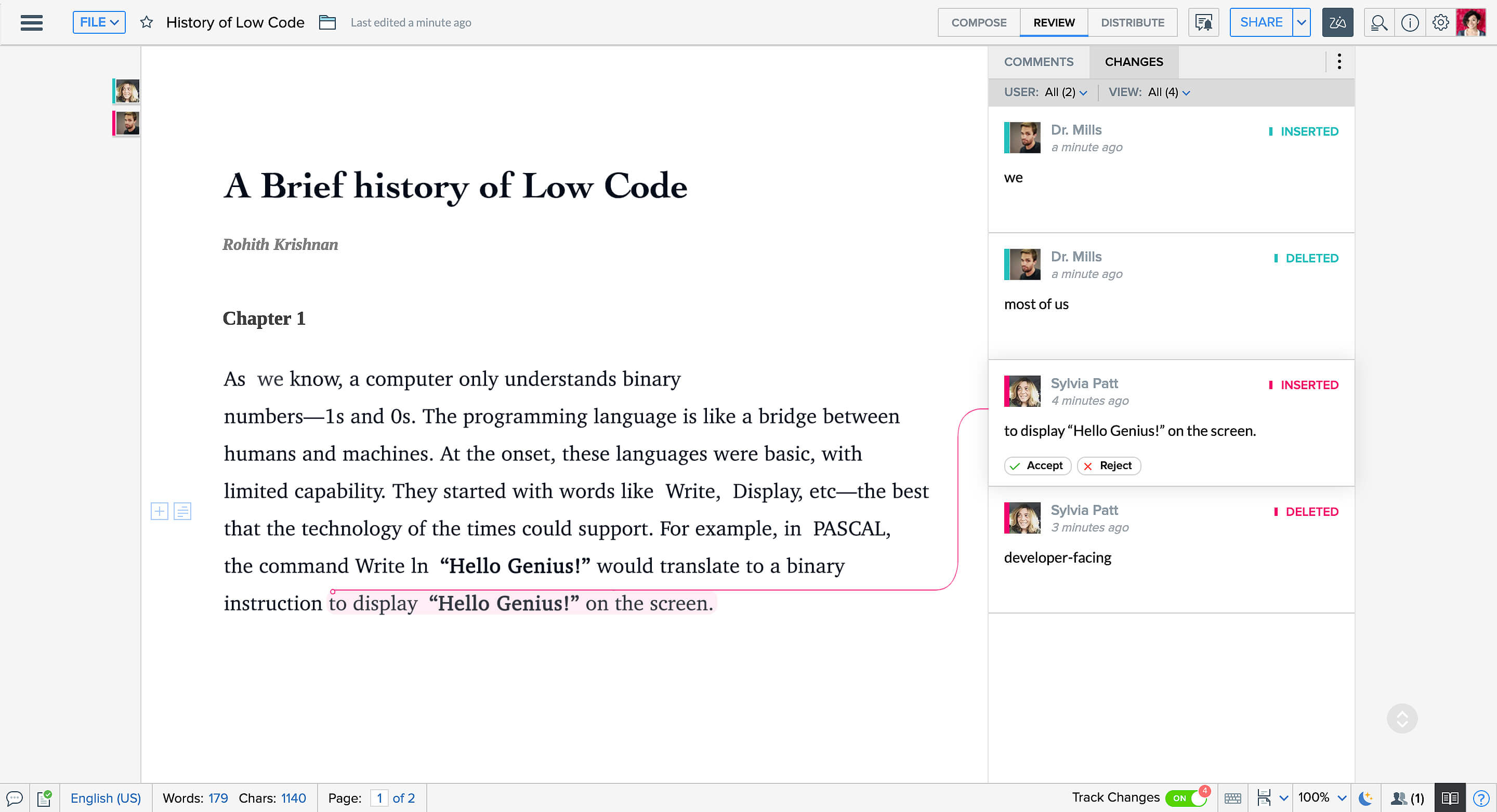 Automatic backup
across all your devices
Open and edit important documents wherever you are, without having to handle manual backups. Changes you make on one device will automatically and instantly synced across all your devices.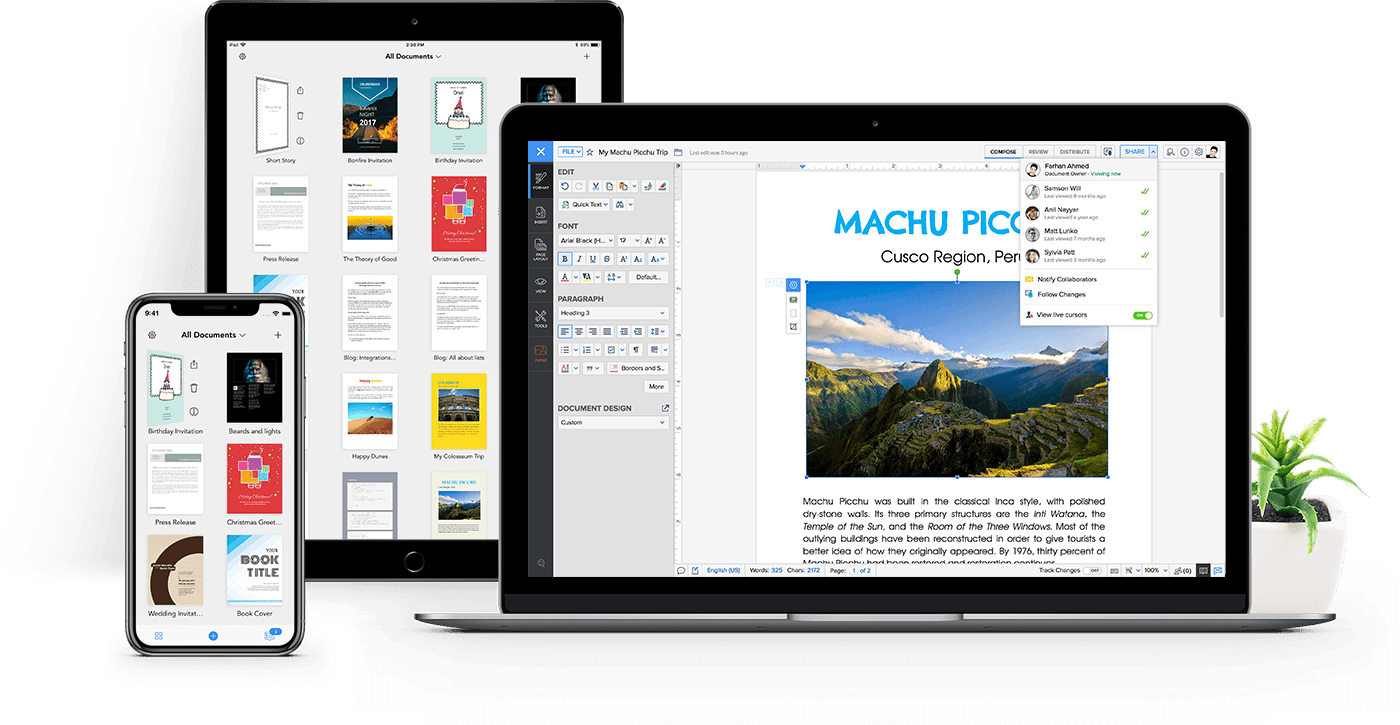 We understand that switching to a new system can be difficult. From quick guides to a committed support team, we've made sure you have enough resources to make the switch effortless.
Connected with other apps you already use
Writer is integrated with most popular business apps in use today. It lets you post directly to your WordPress site, and lets you connect your documents with existing Zapier workflows.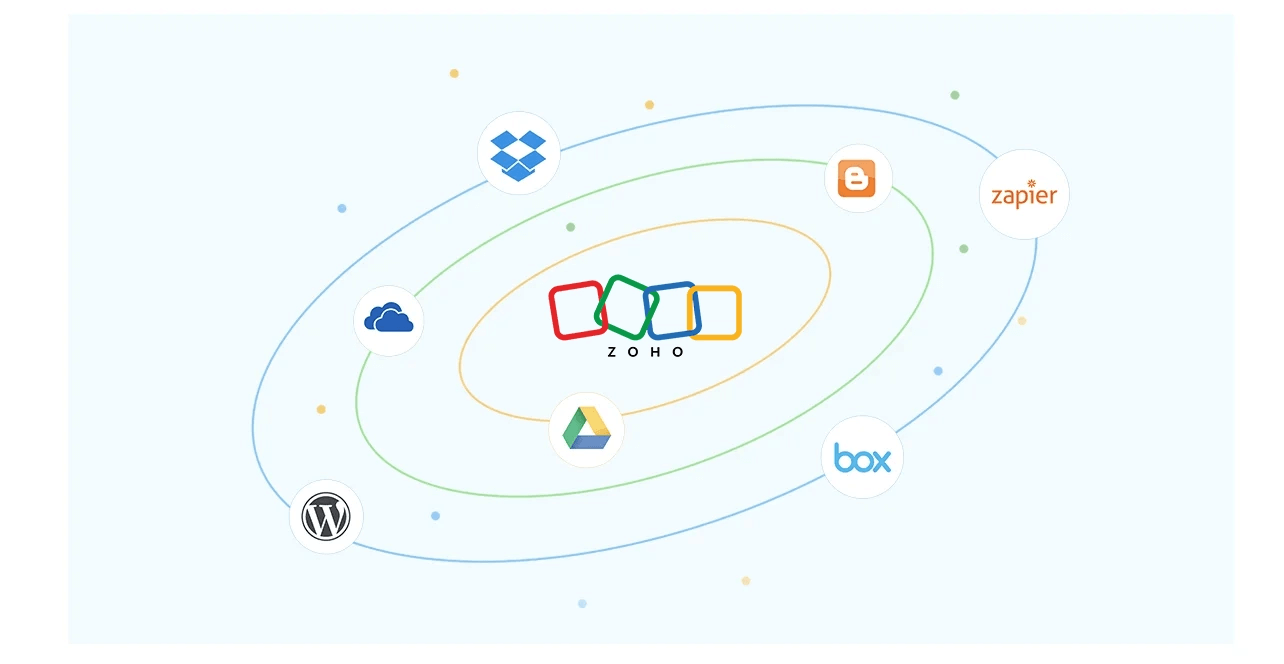 Writer
CRM
Creator
Forms
Mail
Projects
Connect
The Zoho Advantage
Writer is just one of 45+ apps in the ever-growing Zoho ecosystem. Each one is designed to help you run your entire business on the cloud. This close-knit integration means you can quickly create mail merges from your leads in Zoho CRM, or from data you collect using Zoho Creator.