Tracking merges
Table of contents
Monitoring Merge Progress
You can keep track of the merge progress with the aid of View log feature.You can also share or download logs for your records, if required.
To monitor the merge progress, follow the below steps.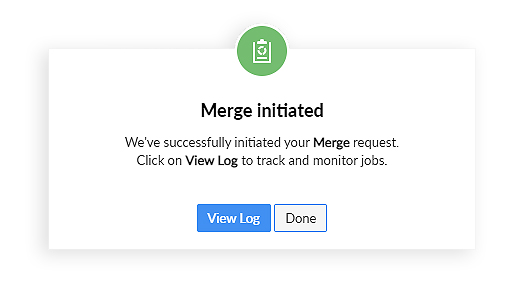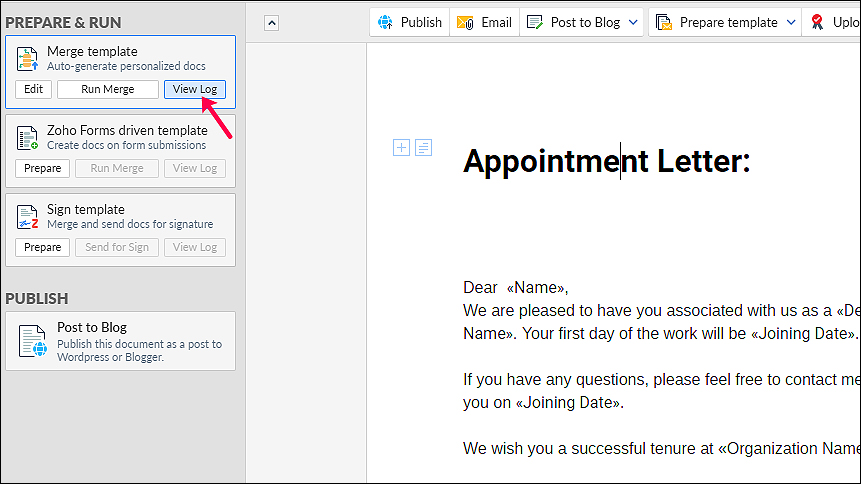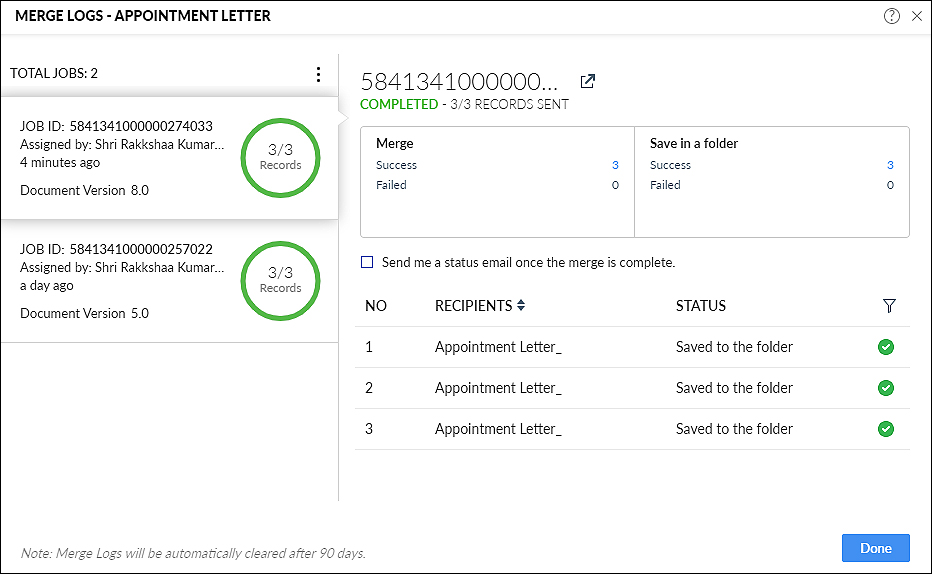 Once you run the merge, a dialog box opens that allows you to track and view the merged documents.
You can also click View logs under the Merge template toggle in the Prepare & Run ribbon.
Once you click on View Logs, merge logs will be shown as shown in the below image.
Please make sure that you do not choose Merge as a new document under 'Choose output' because you will not be able to monitor the merge progress if this is chosen.
You can choose either of the other three options in order to track the merge progress.
Email Reports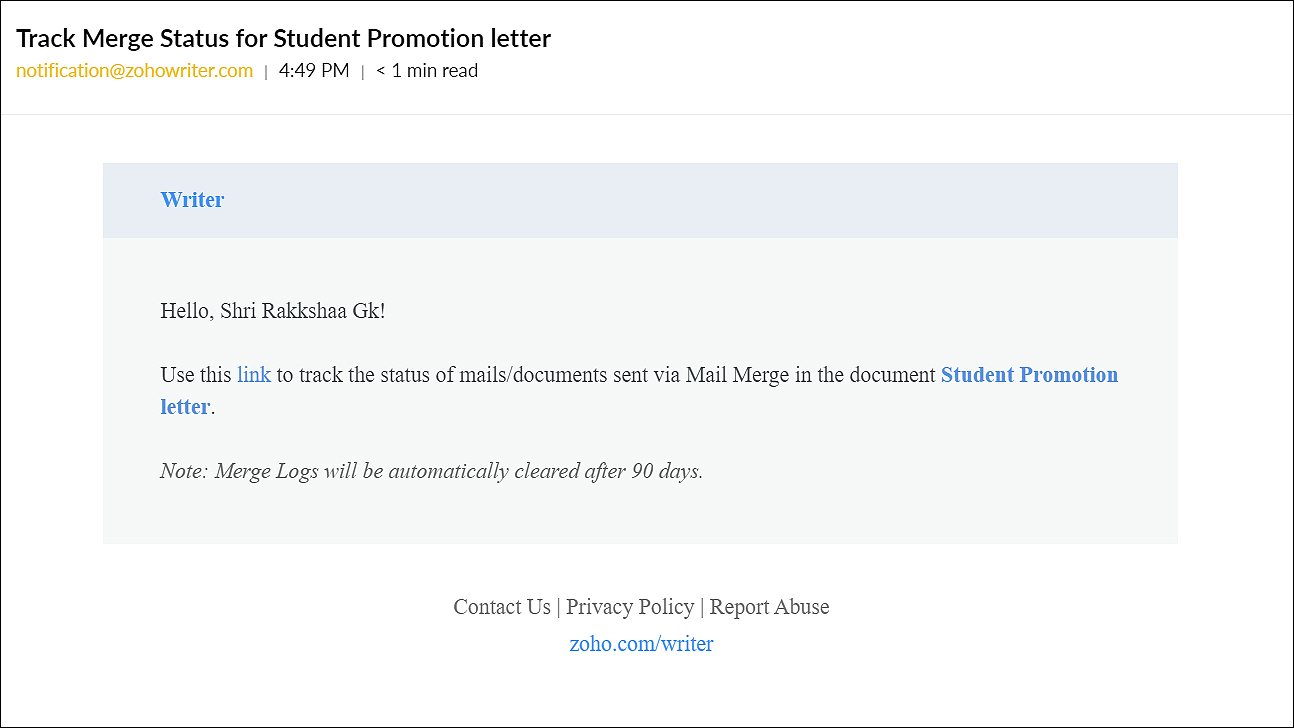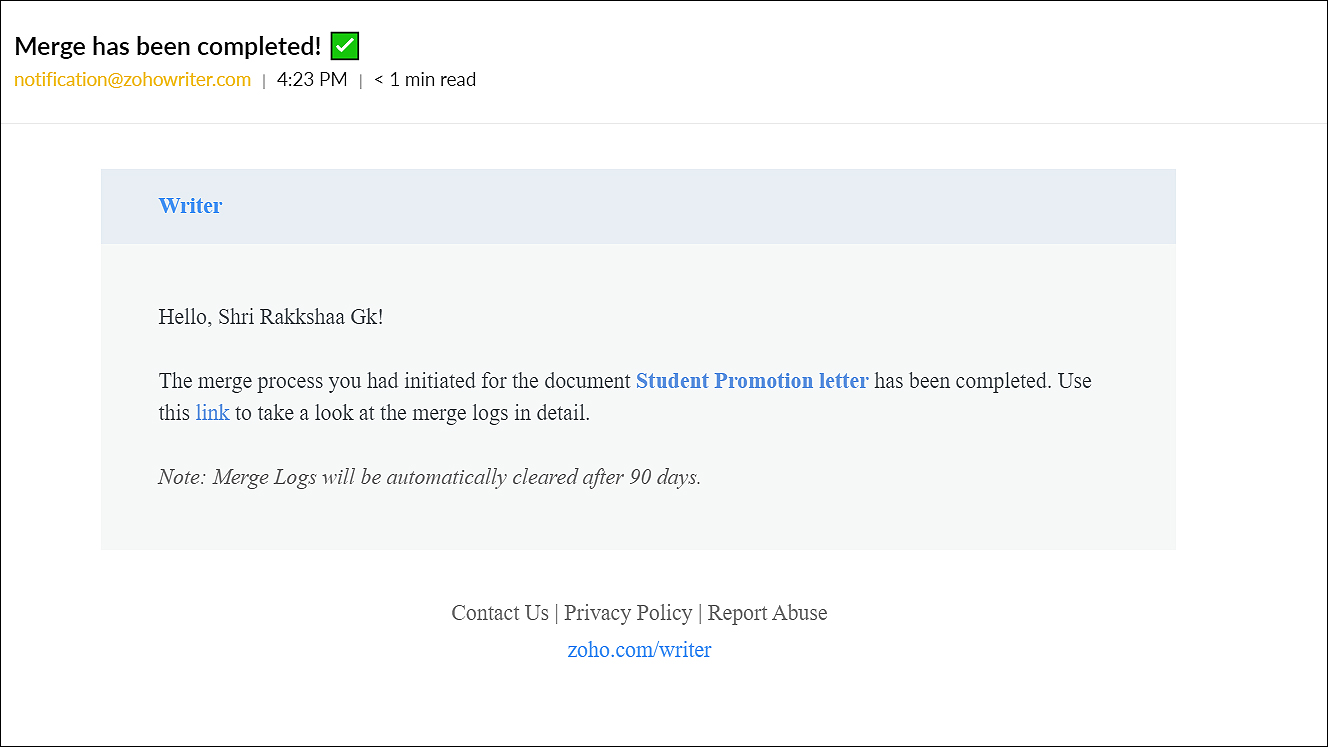 You will receive an email as shown below, once the merge is initiated with a link to track the status of the merge progress.You can access the link to view the status of the merge.
Once the merge is completed, you will be notified with a success mail.
Abort Merge
In case of a scheduled merge, you can cancel the scheduled process and follow-ups from the log panel anytime before it starts.
To abort a scheduled merge,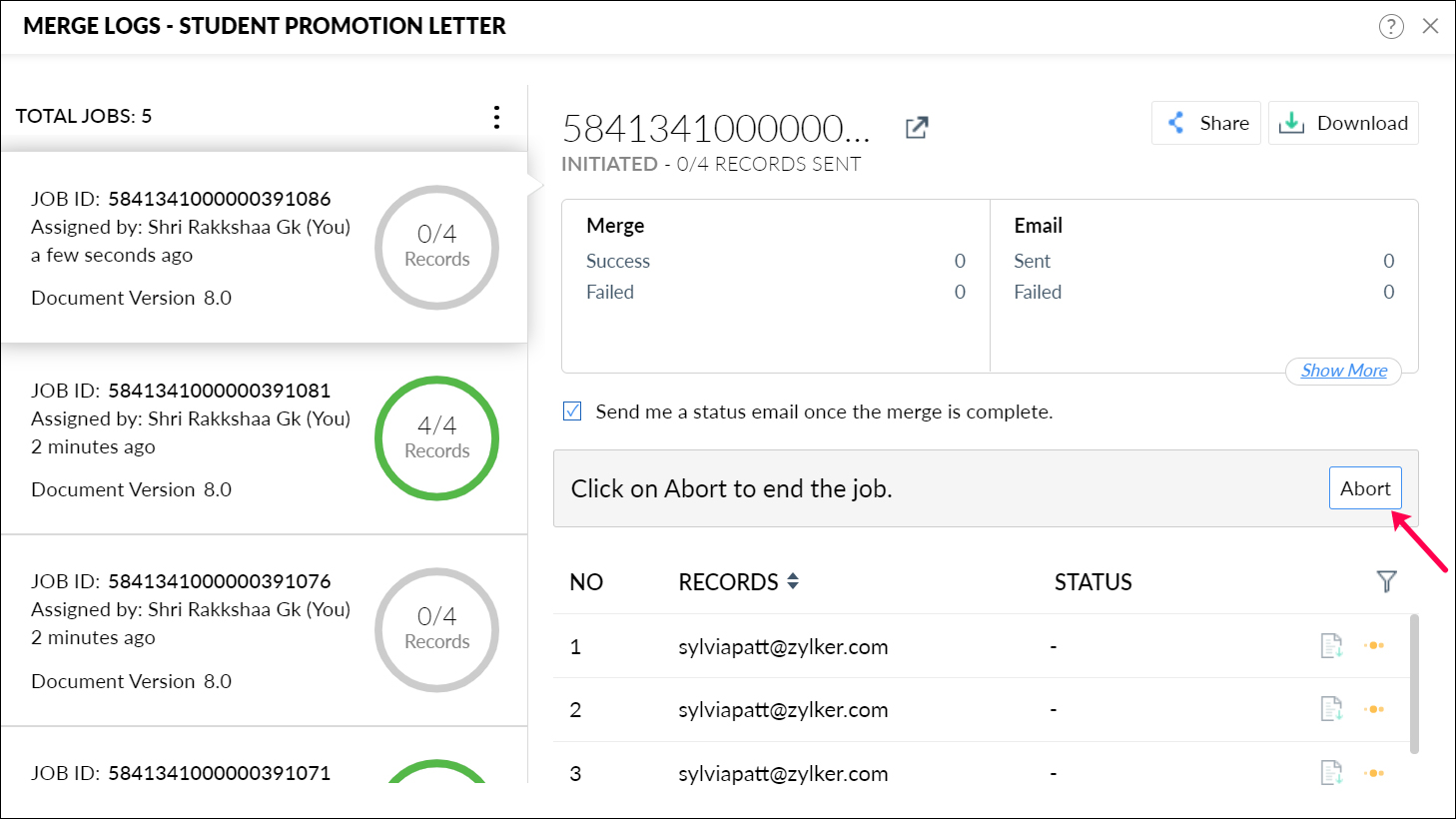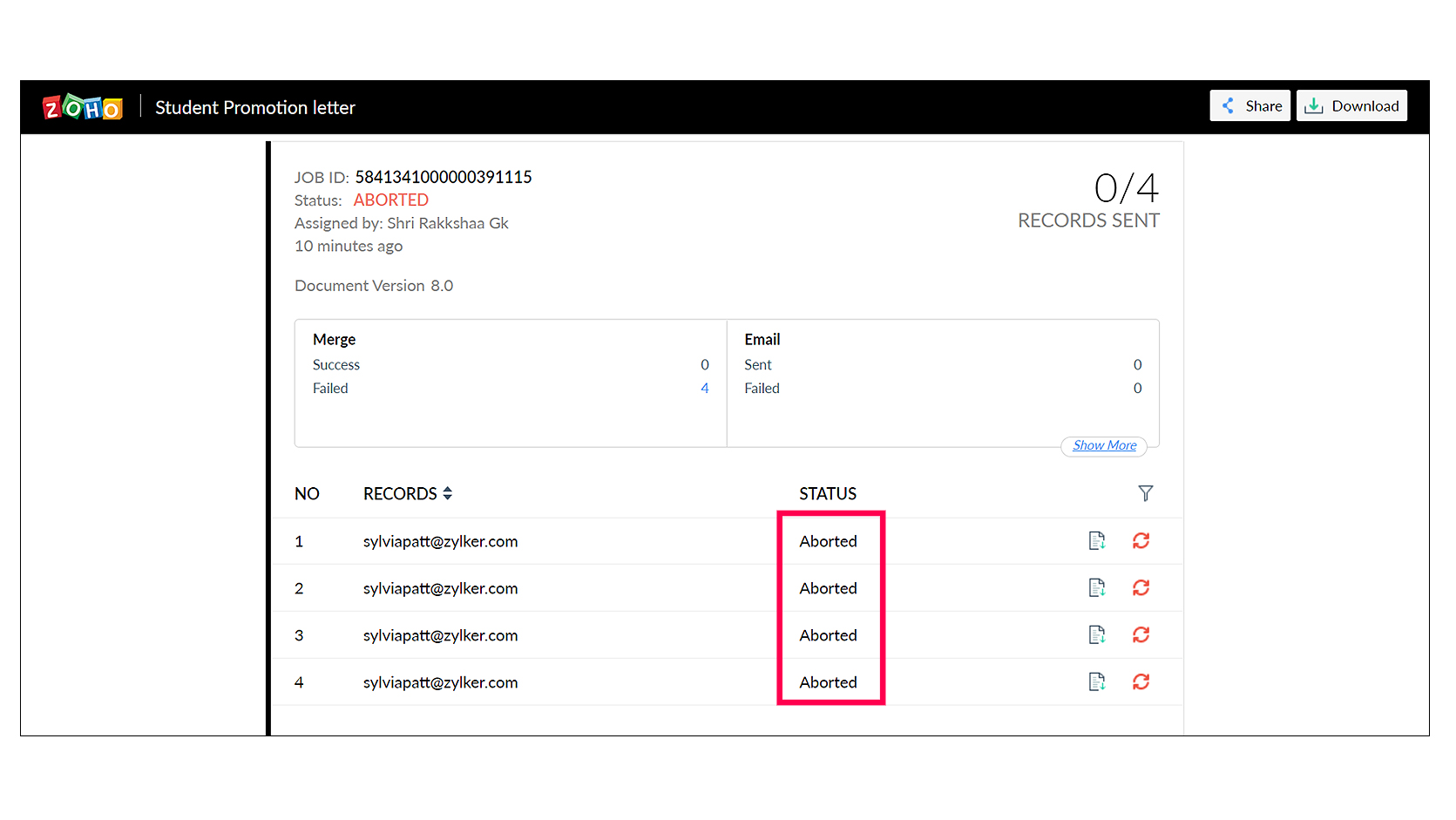 Once you run the scheduled merge, open the log panel where you can see "Click abort to end the job".
Click Abort.
The cancelled merge activities will be listed under the logs with an "Aborted" status.
Understanding Error Codes
The following table shows the possible error cases that may interrupt the merge process.
| | |
| --- | --- |
| Error Codes | Reasons |
| 1012 | Daily mail limit for your mail merge exceeded. |
| 1317 | The "To" address is found to be invalid. |
| On Hold | Attachment failed and the mail merge operation is stopped. Please try again. |
| 1011 | Failed to fetch the related list data. |
| 101 | General error caused due to internal server problem. |
| 111 | Failed to create attachment. |
| 202 | The email could not be sent. Please try again. |
| 1321 | Mail hard bounce. Please check the recipient's email address and try again. |
| 1322 | Mail soft bounce. |
| 201 | Failed to create HTML. |
| 1103 | Unable to download the attachment. |
| 1104 | Failed to include the 'unique attachment'. |
| 1202 | Permission denied for the selected folder. |
| 1401 | Unable to execute the custom functions. |
| 1402 | Run time exception due to code execution. |
| 1403 | Function execution limit has exceeded. |
| 1801 | Unable to send the merged document to the Webhook URL. |
Zoho Sign API - Possible Parameter values
Parameters
Possible values
document_name

Alphabets, Numbers and Special characters.

Example: sample_NAME@2021

Allowed length = 255

notes
Allowed characters = 1000
expiration_days
< 100 days
is_sequential
True / False
email_reminders
True / False
reminder_period
< 100 days