Merge on Form Submit - Data Source
The automatic form creation process saves you lot of time that gets spent in setting up the form for data collection.
Start creating your Form with required fields to collect input from users and link it to the document. You can insert fields of the form as merge fields in your document.
Create Form
To create a new form and merge with target document,
Click More > Automate > Document Merge > Merge on Form Submission.
In the Automation tab, click Get Started with a New Form if you have not created any form earlier.
With a form creator tool inside Writer you can automatically recognize form fields like text boxes, check boxes, and drop-down lists present in the document. Drag and drop the required fields and build your form.
Click Link Existing Form to sync data from your existing Zoho form.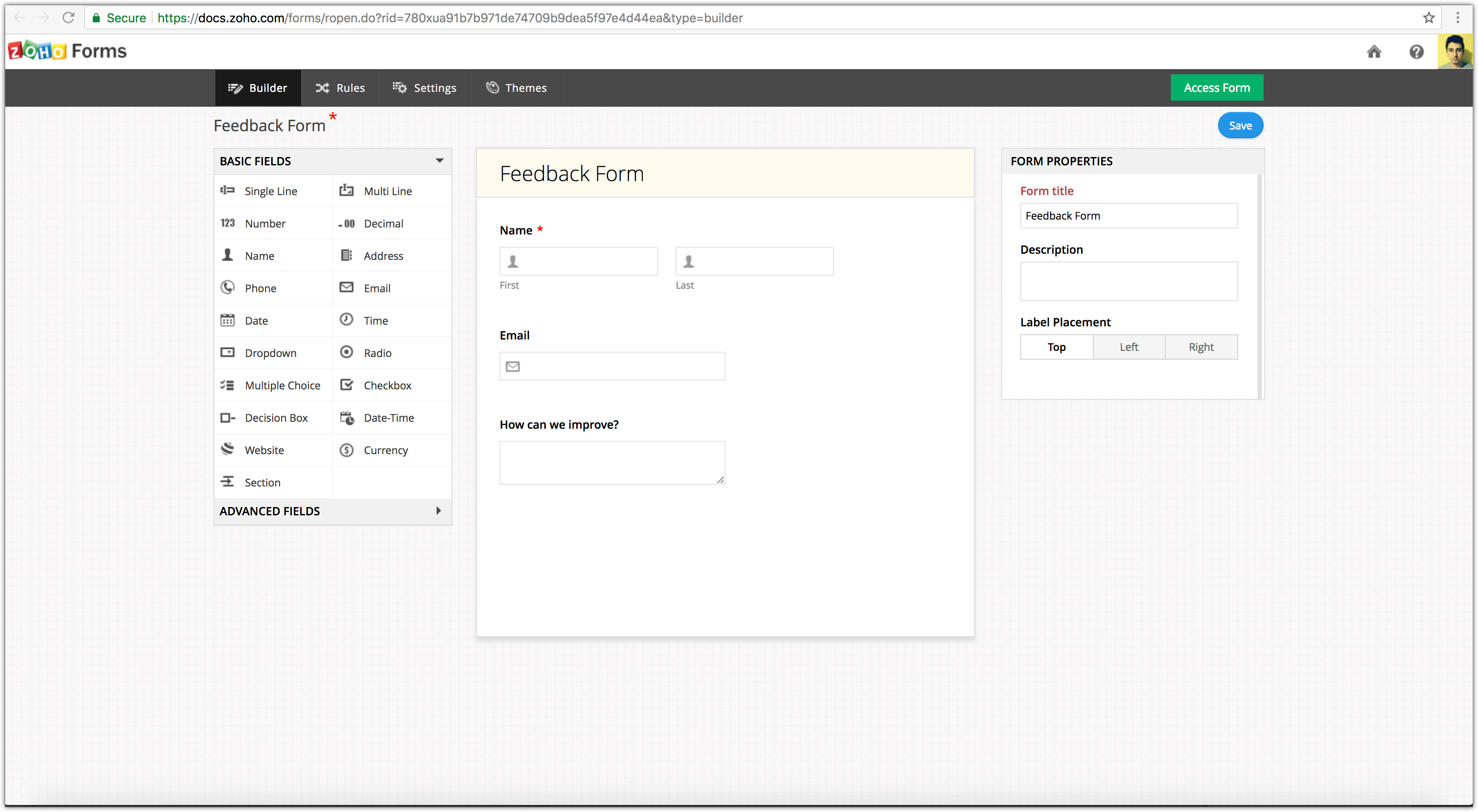 Supported Form Fields: text box, address, phone, email, date, time, choice box, and radio.