Commenting
How to
Insert comments
You can insert comments related to the review of a document while you collaborate. This will help the team fix issues faster.
To insert comments,
Select document text.
Click the Comment icon in the pinnable tool pallet. Alternatively, click More > Insert tab > Comment icon.
Type your comment in the box and click Add. The comment will be added to the document.
To reply to any comment, click the Reply button below any comments, add your reply and click Enter.
Tip: If you do not want to reply to a comment and still want to approve of it, you can hit the Like button.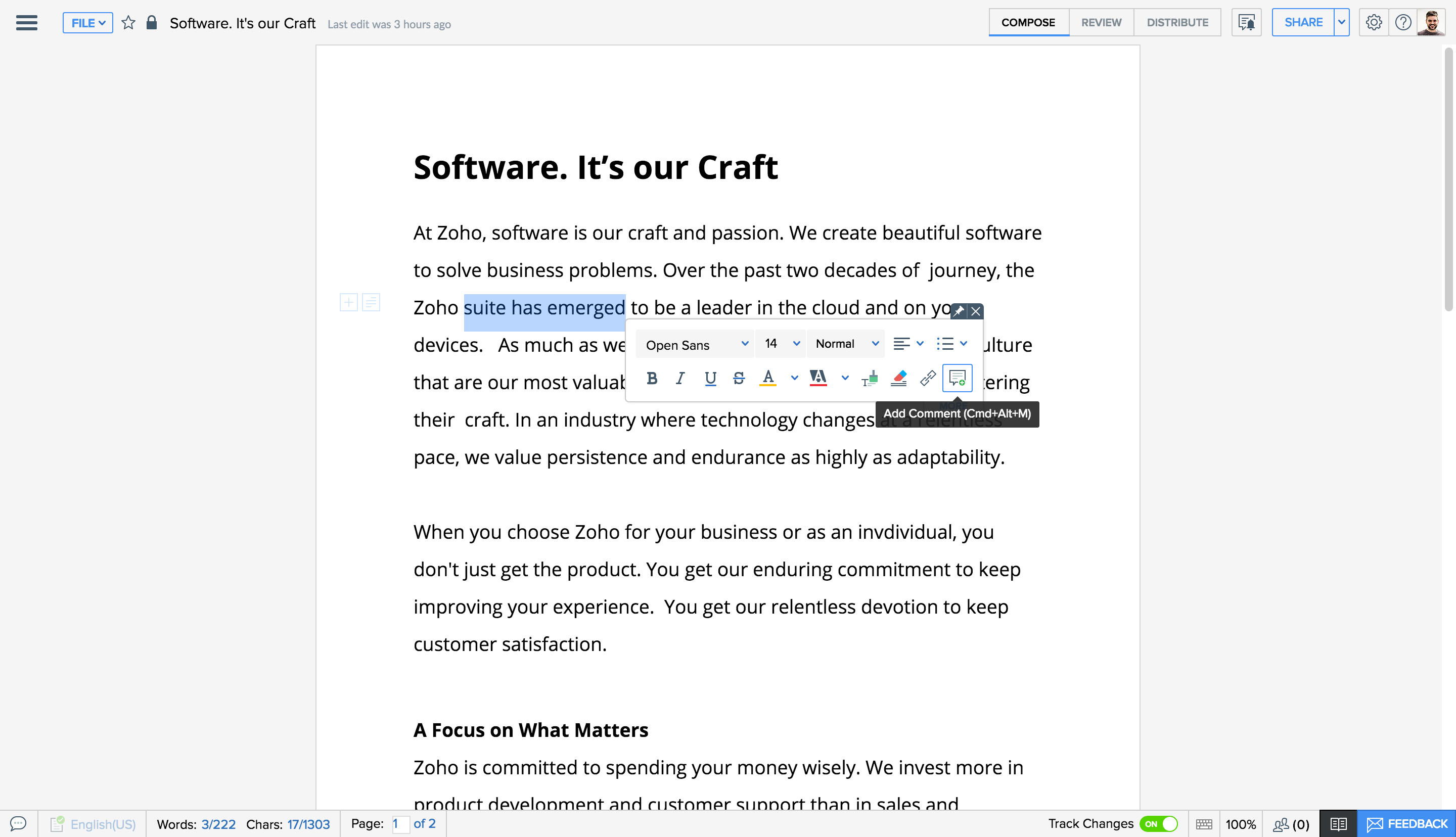 Resolve/delete a comment
After the comments have been fixed, you can resolve or delete any comment in the document. While resolving fades the comment highlight, keeping the comment intact, delete action removes the comment from the document permanently.
To resolve/delete comment,
Hover your mouse on the comment to view additional options. Click Resolve. A green tick appears at the corner of the comment, and it is marked as resolved.
To delete the comment, hover your mouse on the comment and click the Delete icon.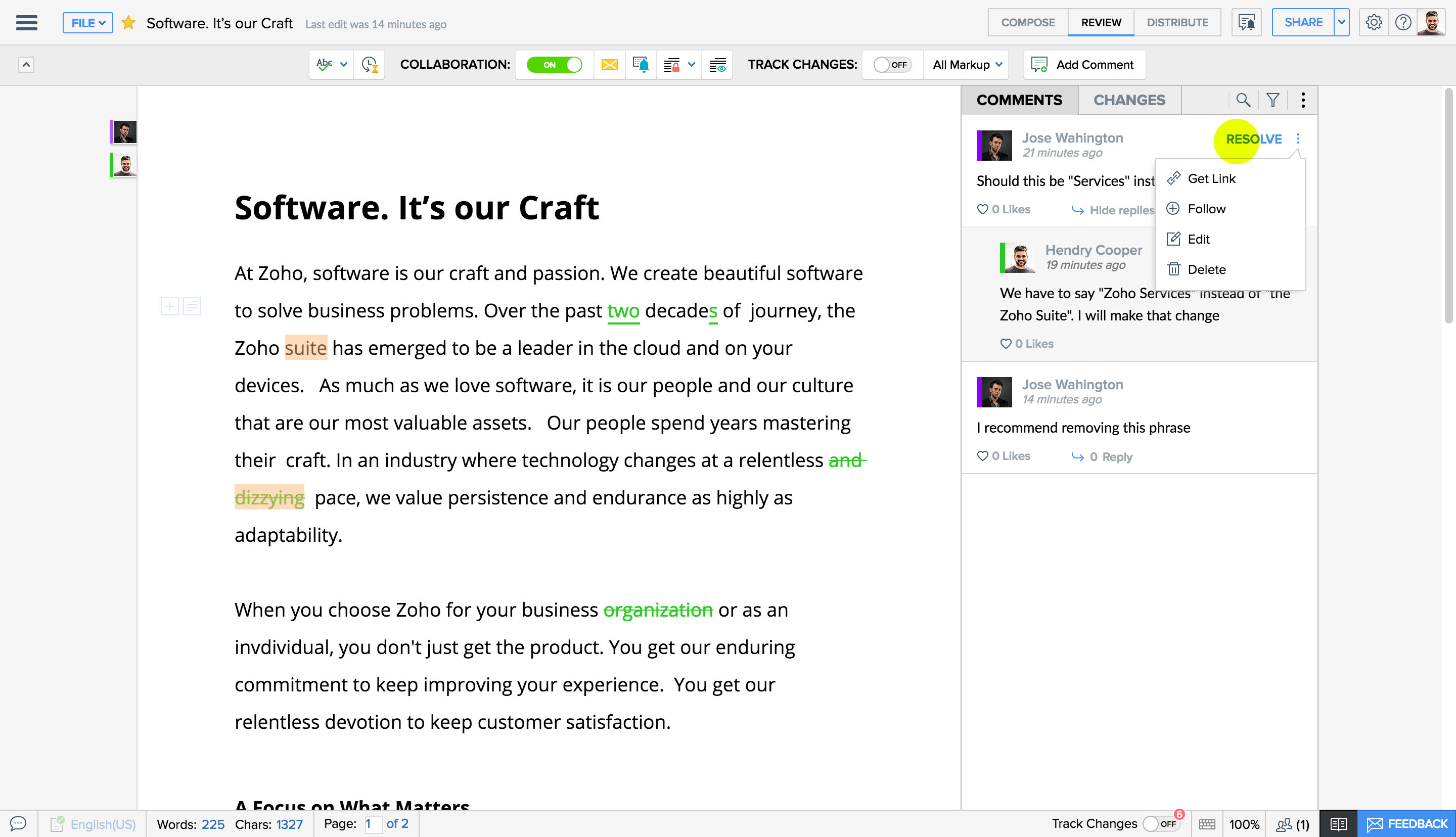 Direct comments to a specific person
When many collaborators are working simultaneously in a document, it might get tricky to direct your comments to any specific user. In such cases, you can make use of the @ mention feature which helps you to reply to any specific user or pull in people outside the collaborators to give their opinion or feedback.
To direct comments,
Select a text, phrase or sentence to which you want to add the comment. A pinnable tool pallet will appear.
Either click the Insert Comment icon in the tool pallet or right-click on the text and click Add Comment from the menu.
In the comment box, type @ and the name of the user you want to call upon. Select the appropriate user from the list displayed, and continue adding your comment. The person you have tagged will be notified via email and will be able to view the document using the link shared in the mail.
Filter comments/changes from a specific author
If your document is being reviewed by multiple authors, the comments and changes can run for pages. You can prioritize the comments by filtering the comments or changes from any specific author and fix them first before moving on to the next author.
To filter comment/changes,
Click the Review button at the top of your document to switch to review mode. A right pane is displayed with the edits made to the document.
Click the icon in Comments and Changes tab, and click Filter by author > Author name.